STORY HIGHLIGHTS
ISIS militants are getting increasingly tech- and media savvy
Some of their videos rival Hollywood features in production quality
Beheadings by ISIS have increased after al Qaeda disowned the group
"Our knife will continue to strike the necks of your people," a militant warns Obama
(CNN) -- One video shows more than 100 prisoners paraded across the desert in their underwear, then lying face down as militants unleash a hailstorm of bullets into their bodies.
Other images show crucifixions and public executions in towns overrun by terrorists.
And recent footage showing the beheading of a second American journalist proves that ISIS wants the world to know how brutal it can be.
The insurgents are experts at using footage of their crimes as propaganda to terrify those who disagree with their radicalism and to threaten foreign leaders. The visuals are as much a part of ISIS' terrorism as its bloody march across the Iraq and Syria.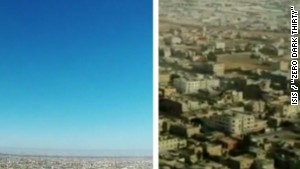 Do ISIS' videos mirror 'Homeland'?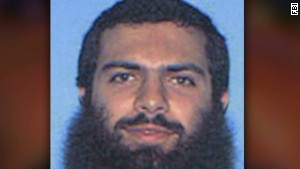 Is U.S. citizen ISIS' social media guru?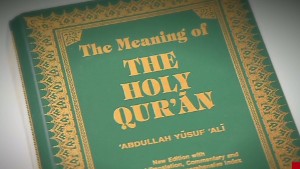 ISIS and religious justification
In the video of American Steven Sotloff's decapitation, the executioner has a stern warning for the U.S. President:
"I'm back, Obama, and I'm back because of your arrogant foreign policy towards the Islamic State," the man says in the video, released just days after fellow journalist James Foley was beheaded.
"Just as your missiles continue to strike our people, our knife will continue to strike the necks of your people."
Even a 7-year-old child was photographed holding a severed head. The picture was reportedly taken in Raqqa, the ISIS stronghold in Syria, where the boy's Australian father had taken his family to join the fight.
More decapitations
Publicized beheadings had actually stopped in years past
A decade ago, al Qaeda -- the terror group that spawned ISIS -- made headlines with a series of decapitations, including those of Americans Nicholas Berg and Eugene "Jack" Armstrong.
Top al Qaeda official Ayman al-Zawahiri criticized the gruesome antics, and the decapitations stopped. But al Qaeda has since disowned ISIS, and al-Zawahiri has not condemned Foley's execution.
That means the beheadings could continue.
But it's not just Western captives who fall victim. Last week, a Kurdish man was executed in front of a mosque in Mosul in a video called "A message written in blood," notes Charlie Cooper, Middle East researcher at the Quilliam Foundation.
But because that message "was directed at the President of Iraqi Kurdistan, this particular piece of propaganda did not receive widespread coverage in the international media," Cooper wrote in a piece for CNN.com.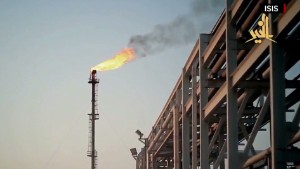 ISIS profiting from seized oil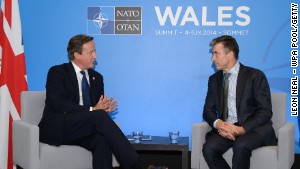 British PM weighs in on ISIS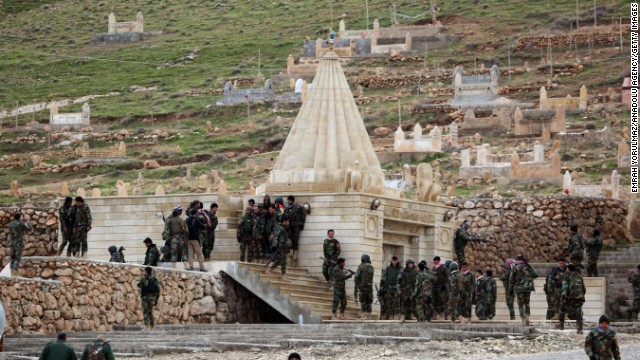 Kurdish Peshmerga fighters assemble at a shrine on Iraq's Mount Sinjar on Friday, December 19. The Kurdish military said that with the help of coalition airstrikes, it has "cleansed" the area of ISIS militants. ISIS has been advancing in Iraq and Syria as it seeks to create an Islamic caliphate in the region.
A Peshmerga fighter looks down at the body of an alleged ISIS fighter in Zummar, Iraq, on Thursday, December 18.
A Kurdish fighter stands next to a destroyed armored vehicle in northern Iraq on December 18. The vehicle was destroyed by an improvised explosive device placed by ISIS militants.
Peshmerga fighters stop to check a vehicle in Zummar on December 18 as they continue to battle ISIS fighters near the border with Syria.
Pro-Iraqi government forces guard a shrine in Balad, Iraq, on Monday, December 15.
A Yazidi woman displaced by ISIS militants tends to a fire Wednesday, December 10, at a shelter in Dohuk, Iraq.
A Kurdish child from the Kobani, Syria, area holds laundry at a refugee camp in Suruc, Turkey, on Monday, November 17. Tens of thousands of people have fled Kobani, known in Arabic as Ayn al-Arab, to escape ISIS.
Smoke rises from Kobani following airstrikes on November 17. The United States and several Arab nations have been bombing ISIS targets to take out the group's ability to command, train and resupply its fighters.
A Kurdish child from the Kobani area holds on to a fence at a refugee camp in Suruc on Sunday, November 16.
People in Suruc watch smoke rise near the Syrian border during clashes between ISIS members and armed groups on Thursday, November 13.
A bomb (upper left) falls on an ISIS position in Kobani during an airstrike by the U.S.-led coalition on Saturday, November 8.
Iraqi military forces take up position in Jurf al-Sakhar, Iraq, on November 8.
Fire and smoke rise from Kobani following airstrikes against ISIS on Thursday, October 30.
Iraqi special forces search a house in Jurf al-Sakhar on October 30 after retaking the area from ISIS.
Smoke rises during fighting in Kobani on Monday, October 27.
ISIS militants stand near the site of an airstrike near the Turkey-Syria border on Thursday, October 23.
An explosion rocks Kobani during a reported car-bomb attack by ISIS militants on Monday, October 20.
People watch Kobani from a hill near the Turkey-Syria border on October 20.
Kurdish fighters walk to positions as they fight ISIS forces in Kobani on Sunday, October 19.
A U.S. Air Force plane flies above Kobani on Saturday, October 18.
Heavy smoke rises in Kobani following an airstrike by the U.S.-led coalition on Saturday, October 18.
Cundi Minaz, a female Kurdish fighter, is buried in a cemetery in the southeastern Turkish town of Suruc on Tuesday, October 14. Minaz was reportedly killed during clashes with ISIS militants in nearby Kobani.
Turkish police officers secure a basketball stadium in Suruc on October 14. Some Syrian Kurds have been held there since crossing from Syria into Turkey.
Kiymet Ergun, a Syrian Kurd, celebrates in Mursitpinar, Turkey, after an airstrike by the U.S.-led coalition in Kobani on Monday, October 13.
Smoke rises from Kobani on Sunday, October 12.
Syrian Kurds from Kobani stand outside the grounds of a refugee camp in Suruc on Saturday, October 11.
Alleged ISIS militants stand next to an ISIS flag atop a hill in Kobani on Monday, October 6.
In this photo released by the U.S. Air Force on Saturday, October 4, a U.S. Navy jet is refueled in Iraqi airspace after conducting an airstrike against ISIS militants.
A Kurdish Peshmerga soldier who was wounded in a battle with ISIS is wheeled to the Zakho Emergency Hospital in Duhuk on Tuesday, September 30.
Iraqi Shiite militiamen aim their weapons during clashes with ISIS militants in Jurf al-Sakhar on Sunday, September 28.
Syrian Kurds wait near a border crossing in Suruc as they wait to return to their homes in Kobani on Sunday, September 28.
Syrian Kurds wait behind border fences to cross into Suruc on September 28.
Tomahawk missiles, intended for ISIS targets in Syria, fly above the Persian Gulf after being fired by the USS Philippine Sea in this image released by the U.S. Navy on Tuesday, September 23.
Turkish Kurds clash with Turkish security forces during a protest near Suruc on Monday, September 22. According to Time magazine, the protests were over Turkey's temporary decision to close the border with Syria.
Syrian Kurds fleeing ISIS militants wait behind a fence in Suruc on Sunday, September 21.
A elderly man is carried after crossing the Syria-Turkey border near Suruc on Saturday, September 20.
A Kurdish Peshmerga fighter launches mortar shells toward ISIS militants in Zummar on Monday, September 15.
An ISIS flag flies on the other side of a bridge at the front line of fighting between ISIS and Kurdish Peshmerga fighters in Rashad, Iraq, on Thursday, September 11.
U.S. Secretary of State John Kerry reads on a flight en route to Iraq on Wednesday, September 10. Kerry traveled to the Mideast to discuss ways to bolster the stability of the new Iraqi government and combat ISIS.
Kurdish Peshmerga fighters fire at ISIS militant positions from their position on the top of Mount Zardak, east of Mosul, Iraq, on Tuesday, September 9.
An Iraqi fighter jet flies over Amerli, Iraq, on September 3. Amerli had been under siege by ISIS militants.
Iraqi volunteer fighters celebrate breaking the Amerli siege on Monday, September 1. ISIS militants had surrounded Amerli, 70 miles north of Baquba, Iraq, since mid-June.
Kurdish Peshmerga forces stand guard at their position in the Omar Khaled village west of Mosul on Sunday, August 24.
Kurdish Peshmergas fight to regain control of the town of Celavle, in Iraq's Diyala province, on August 24.
Peshmerga fighters stand guard at Mosul Dam in northern Iraq on Thursday, August 21. With the help of U.S. military airstrikes, Kurdish and Iraqi forces retook the dam from ISIS militants on August 18. A breach of the dam would have been catastrophic for millions of Iraqis who live downstream from it.
Displaced Iraqis receive clothes from a charity at a refugee camp near Feeshkhabour, Iraq, on Tuesday, August 19.
A fighter with Kurdish Peshmerga forces battles ISIS militants near Mosul on Monday, August 18.
Peshmerga fighters inspect the remains of a car that reportedly belonged to ISIS militants and was targeted by a U.S. airstrike in the village of Baqufa, north of Mosul, on August 18.
Kurdish Peshmerga fighters fire at ISIS in Khazair, Iraq, on Thursday, August 14.
Volunteers of the Iraqi Red Crescent Society unload boxes of goods before distributing them August 14 to families who fled from ISIS.
From the flight deck of the USS George H.W. Bush, which is in the Persian Gulf, two U.S. fighter jets take off for a mission in Iraq on Monday, August 11. U.S. President Barack Obama authorized airstrikes against Islamic militants and food drops for Iraqis who are trapped by the militants.
Aziza Hamid, a 15-year-old Iraqi girl, cries for her father while she and some other Yazidi people are flown to safety Monday, August 11, after a dramatic rescue operation at Iraq's Mount Sinjar. A CNN crew was on the flight, which took diapers, milk, water and food to the site where as many as 70,000 people were trapped by ISIS. But only a few of them were able to fly back on the helicopter with the Iraqi Air Force and Kurdish Peshmerga fighters.
Thousands of Yazidis are escorted to safety by Kurdish Peshmerga forces and a People's Protection Unit in Mosul on Saturday, August 9.
Iraqi Shiite volunteers who have joined government forces to fight ISIS take part in a training session near Basra, Iraq, on Thursday, August 7.
Thousands of Yazidi and Christian people flee Mosul on Wednesday, August 6, after the latest wave of ISIS advances.
A Baiji oil refinery burns after an alleged ISIS attack in northern Selahaddin, Iraq, on Thursday, July 31.
A Syrian rebel fighter lies on a stretcher at a makeshift hospital in Douma, Syria, on Wednesday, July 9. He was reportedly injured while fighting ISIS militants.
Iraqis who fled fighting in the cities of Mosul and Tal Afar try to enter a temporary displacement camp in Khazair on Wednesday, July 2.
Peshmerga fighters check cars at the entrance of a temporary displacement camp in Khazair on Thursday, June 26.
Kurdish Peshmerga take their positions behind a wall on the front line of the conflict with ISIS militants in Tuz Khormato, Iraq, on Wednesday, June 25.
Peshmerga fighters clean their weapons at a base in Tuz Khormato on June 25.
New army recruits gather in Najaf, Iraq, on Wednesday, June 18, following a call for Iraqis to take up arms against Islamic militant fighters.
An MH-60R Sea Hawk helicopter lands on the aircraft carrier USS George H.W. Bush in the Persian Gulf on Tuesday, June 17.
Newly recruited Iraqi volunteer fighters take part in a training session in Karbala, Iraq, on June 17.
Members of ISIS prepare to execute soldiers from Iraq's security forces in this image, one of many reportedly posted by the militant group online. CNN cannot independently confirm the authenticity of the images.
Iraqi men chant slogans outside of an army recruiting center to volunteer for military service Thursday, June 12, in Baghdad.
Kurdish Peshmerga forces, along with Iraqi special forces, deploy their troops and armored vehicles outside of Kirkuk, Iraq, on June 12.
Children stand next to a burnt vehicle during clashes between Iraqi security forces and ISIS militants in Mosul on Tuesday, June 10.
Civilians from Mosul escape to a refugee camp near Irbil, Iraq, on June 10.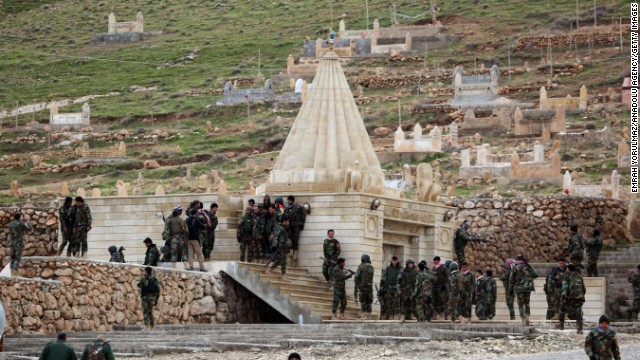 Photos: The ISIS terror threat
"They have shown their willingness to kill anyone in their path -- not just Americans, not just Westerners, but Iraqis of all faiths, of all sects," U.S. State Department spokeswoman Marie Harf said. "They've shown their complete barbarism in doing that."
The media's role
Cooper said the media has a responsibility to treat ISIS propaganda carefully.
"Every time a still or clip from an ISIS video is shown, the group gets what it wants: the oxygen of publicity," he wrote.
"Of course, it is necessary that people the world over are aware of the atrocities occurring at the hands of ISIS, but journalists must be careful not to do the jihadists' job for them."
The decision on whether to publicize parts of the recent beheading videos have even divided journalists.
International broadcaster Al Jazeera said it had decided not to show any images of Sotloff from the video -- a more conservative position than other TV networks.
"We suggest all media do the same," Al Jazeera's public relations account said via Twitter, using the hashtag #ISISmediaBlackout.
And while the video has been blocked from various video sharing platforms, they have also reappeared as many times, Quilliam senior researcher Erin Marie Saltman wrote.
She said that kind of trend "once again emphasizes that the new frontline for counter-terrorist practitioners is online extremism."
Glossy recruitment tools
Part of the problem is the radicals are extremely tech- and media savvy.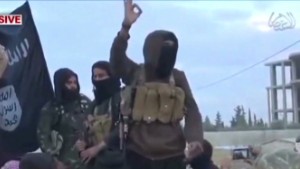 Who is fighting for ISIS?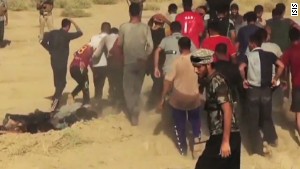 GRAPHIC CONTENT: ISIS horrors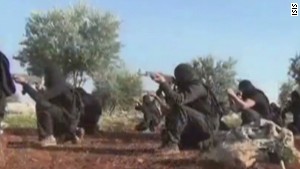 Does ISIS' brutality inspire recruits?
"We are way behind. They are far superior and advanced than we are when it comes to new media technologies, social media, when it comes to video production qualities, and in disseminating their propaganda over the Internet," said Maajid Nawaz, a former jihadi and author of "Radical: My Journey out of Islamist Extremism."
Some videos used by the terrorists rival the production quality of Hollywood films.
One hourlong video shows a collection of bombings, executions, kidnappings and beheadings. As one roadside bomb blasts a vehicle into the sky, two men in the background of the video chuckle.
The recruitment tactics can be both blatant and subtle.
For about $10, supporters can buy a shirt with ISIS' logo and phrases such as, "We are all ISIS" and "Fight for Freedom, Until the Last Drop of Blood."
And it may be no accident that a militant with a British accent fronted the video of Foley's death.
That kind of tactic could inspire more foreign jihadists, a former ISIS fighter told CNN.
"It is possible that the goal was to project the image that a European, or a Western person, executed an American so that they can showcase their Western members and appeal to others outside Syria and make them feel that they belong to the same cause."
READ: Inside the mind of an ISIS fighter
READ: Opinion: Why we must all challenge ISIS
MAPS: Where do jihadis come from?
CNN's Nic Robertson, Brian Stelter, Mohammed Jamjoom, Anderson Cooper and Samuel Burke contributed to this report.