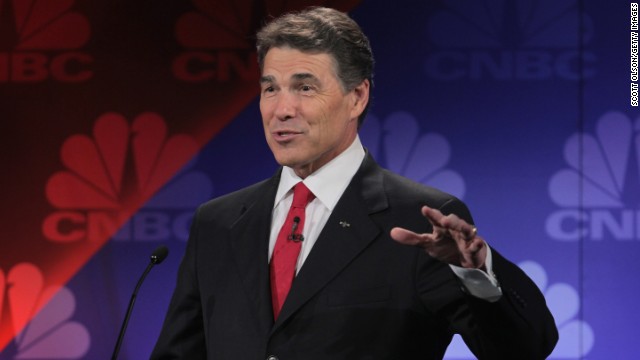 At a GOP presidential debate on November 9, 2011, Perry fails to remember the third of three agencies he would cut if elected president. With self-deprecation he uttered "oops," a word that has since made him the butt of jokes, including his own.
Perry salutes after announcing on January 19, 2012, that he's suspending his presidential campaign just days before South Carolina's GOP primary. Perry finished sixth in the New Hampshire primary earlier that month.
Perry compares alcoholism to homosexuality at an event in San Francisco on June 11, 2014. "I may have the genetic coding that I'm inclined to be an alcoholic, but I have the desire not to do that - and I look at the homosexual issue the same way," he said.
Perry greets President Barack Obama as he arrives in Dallas on July 9, 2014, for a meeting with local elected officials and faith leaders about the humanitarian situation at the Southwest border.
Perry labels Social Security a "Ponzi scheme" at a GOP primary debate on September 7, 2011, in Simi Valley, California. "Anybody that's for the status quo with Social Security today is involved with a monstrous lie to our kids, and it's not right," he said.
Perry, then the lieutenant governor of Texas, hugs George W. Bush before being sworn in as governor on December 21, 2000, in Austin. Bush had been elected president and was resigning as governor.
In the inaugural stages of his 2012 presidential run, Perry mingles with a breakfast crowd during a campaign stop at Bazen's Family Restaurant in Florence, South Carolina, on August 19, 2011.
Perry runs the Veterans Day parade route in Columbia, South Carolina, while local media and his security detail jog along to keep up on November 11, 2011.
During a Florida primary debate, Perry defended a Texas program that allows students without legal documentation to take advantage of in-state tuition and argued those who disagree with him are heartless.
Perry was booked on Tuesday on two felony charges related to his handling of a local political controversy. He vowed to fight the charges.
Moments from Rick Perry's career
Moments from Rick Perry's career
Moments from Rick Perry's career
Moments from Rick Perry's career
Moments from Rick Perry's career
Moments from Rick Perry's career
Moments from Rick Perry's career
Moments from Rick Perry's career
Moments from Rick Perry's career
Moments from Rick Perry's career
STORY HIGHLIGHTS
Texas Gov. Rick Perry said ISIS terrorists may come into U.S. through border with Mexico
Ruben Navarrette: Pentagon rep said there is no evidence that ISIS is trying to cross border
Navarrette: Perry seems to be mounting a bid for president on anti-Mexico fear-mongering
Navarrette: Perry's remarks absurd and put U.S.-Mexico ties in danger just to promote himself
Editor's note: Ruben Navarrette is a CNN contributor, Daily Beast columnist, and a nationally syndicated columnist with the Washington Post Writers Group. Follow him on Twitter: @rubennavarrette. The opinions expressed in this commentary are solely those of the author.
San Diego (CNN) -- Not so long ago, we defined relations between Mexico and the United States by how its president got along with our president. Yet, when the U.S. chief executive is distracted by events in Russia and the Middle East, what counts now is how Mexican President Enrique Pena Nieto relates to the governors of U.S. states.
As U.S. governors go, Pena Nieto has his favorites and his not-so-favorites.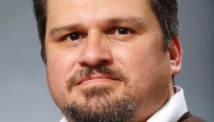 Ruben Navarrette Jr.
In the first camp, there is California Gov. Jerry Brown, who seems to be el presidente's new BFF for pursuing a progressive agenda concerning Mexicans living in the Golden State.
In the second camp, it's a good bet that you'll find Texas Gov. Rick Perry, who may be getting ready to fuel a 2016 presidential bid on anti-Mexico fear-mongering. With Americans concerned about immigration and drug violence, perhaps Perry's gambit is that painting our neighbor as an obstacle to a secure border will play well with voters in conservative arenas like the Iowa Caucus.
During a recent visit to Los Angeles, where he spoke to a gathering of several hundred dignitaries and Mexican and Mexican-American leaders, Pena Nieto praised Brown for pursuing a progressive agenda regarding Mexicans living in California.
The Mexican leader made clear he is pleased that California is giving driver's licenses to undocumented immigrants and making it easier for them to work and start businesses in the Golden State.
"I want to thank you for what you have done for migrants, especially the ones from Mexico," Pena Nieto told the crowd. "It's no coincidence that my first visit to the United States is in California."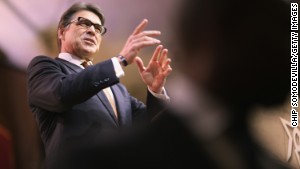 Gov. Rick Perry on the Mideast crisis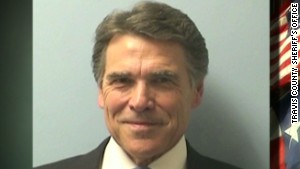 Does Gov. Perry's indictment hold water?
As opposed to, well, Texas -- which, nonetheless, might have been on Pena Nieto's mind as he delivered his remarks.
"There are still states that have not evolved so much as California, that still skimp on recognition and, even worse, the rights of immigrants," he said. "Those who still believe and bet for the exclusion and discrimination or the rejection of diversity ... I only have one thing to say: the future, and a very near future, will demonstrate your ethical mistake. Time will show we're right."
Pena Nieto didn't specifically name which states he was talking about. But, if you've been following the news along the U.S.-Mexico border recently, you know that, as far as Mexico is concerned, Perry is on the naughty list.
Eager to cast himself as the Republican candidate who is best-equipped to protect and defend the homeland against another terrorist attack, Perry recently floated the terrifying idea that Islamic terrorists affiliated with ISIS could have already entered the United States through the U.S.-Mexico border.
"There's the obvious great concern that because of the condition of the border, from the standpoint of it not being secure and us not knowing who is penetrating across, that individuals from ISIS or other terrorist states could be," Perry told a gathering at the Heritage Foundation, the conservative think tank based in Washington. "I think it's a very real possibility that they may have already used that."
It could be a "real possibility" but -- as Perry acknowledged -- no evidence backs it up.
Pentagon Press Secretary Rear Adm. John Kirby said on CNN's "New Day" that the Pentagon has "no information that leads us to believe that" ISIS was crossing at the U.S.-Mexican border." That said, we do know they have aspirations to hit Western targets, and it's something ... we've got to take seriously and we have to try and be ready for it."
So, if nothing points to this, why would the Texas governor say something so irresponsible? See above, under "Iowa Caucus."
Mexican Foreign Relations Secretary Jose Antonio Meade was not amused. He took Perry to task, insisting that his statements about Islamic fundamentalists crossing the U.S.-Mexico border were based on nothing more than "beliefs, speculation and absolutely unfounded and absurd analysis."
That's going easy. What Perry said wasn't just absurd. It was dangerous. The marriage between the United States and Mexico is vitally important, and it pays dividends in law enforcement, economics, cross-border trade and intelligence gathering. A border governor shouldn't toy with damaging that relationship just to get a leg up on the next presidential election.
And because Perry is a border governor, and thus privy to sensitive information gathered by the Texas Department of Homeland Security, he has to be especially careful about leaking some of that material -- either in total, or in part -- without putting it in its proper context.
Letting the enemy know what we know is not smart, and it could put Americans in danger. That's a high price to pay for a soundbite.
Read CNNOpinion's new Flipboard magazine.
Follow us on Twitter @CNNOpinion.
Join us on Facebook.com/CNNOpinion.