Party over: Two face charges after plane returns to Canada
updated 9:57 PM EDT, Thu August 28, 2014
STORY HIGHLIGHTS
NEW: Five charges each for two Canadian passengers
Airline: Apparently the two women drank a good bit in the bathroom
The women got into a "physical altercation," made threats against the plane
NORAD escorted flight back to Toronto
(CNN) -- Airborne for white, sandy beaches, turquoise Cuban waters and swaying palms, two women apparently broke out their duty-free booze on Wednesday and partied hearty in a passenger jet bathroom.
So terribly hearty, that they got Sunwing Flight 656 a military jet escort back to the Canadian airport from which it departed.
Prosecutors on Thursday charged Melana Muzikante, 26, and Lilia Ratmanski, 25, each with two counts of mischief, one count of smoking on an aircraft, one count of endangering the safety of an aircraft and with uttering a threat to cause death or bodily harm, according to Constable Lillian Fitzpatrick of Peel Regional Police.
A judge released them on $2,500 bail each after they spent a night in a Canadian jail, but Fitzpatrick said Muzikante's surety won't arrive until Friday, meaning she'll spend Thursday night behind bars.
It was not clear late Thursday who her attorney was; attempts to reach Ratmanski were unsuccessful.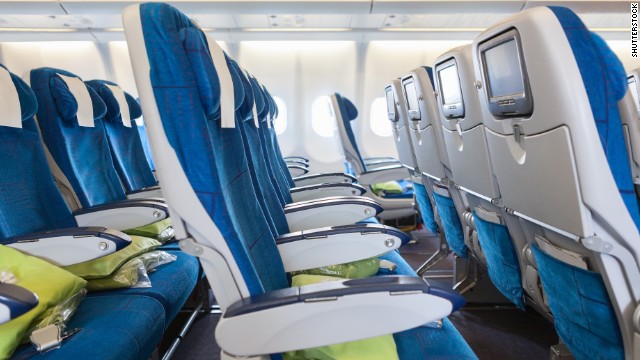 What are the most annoying habits on airplanes? A series of seat recline skirmishes has passengers talking about the aggravations of air travel. Click through the gallery of 20 top irritants.
You folded your suit coat nicely and placed your hat in the allotted overhead space. Too bad Bin Hog just mangled it all while shoving his suitcase, stroller and shopping bags into a space meant for one personal item.
Airplane movies: the opiate of the flying masses. Except when your hyperactive neighbor takes 30 minutes to decide between "Grown Ups 2" or something a little less cerebral. Such behavior earns "passengers who take too long to pick a movie" the number 19 spot on our "most annoying" list.
Coming in at spot 18 -- compulsive leg-shaking. The fidgety leg-shaker isn't all that common, but still annoying when encountered at altitude.
Annoying behavior number 17? Boarding ahead of group number. Most airlines have a system for getting hundreds of passengers aboard in the least amount of time. That's why we schlep on as part of Group A or B or C. Just because you drew the short straw on this one doesn't give you the right to pretend to be dyslexic.
What's more annoying than people rushing to board the plane? Babies crying. Are we really blaming babies for doing what babies do naturally? Sure, as long as they're your kids, and not ours.
"I'd learn some bladder control if I was in the window seat," runs the unspoken complaint. Number 15 on our list -- those who get huffy when you leave your seat.
"Hey, we just landed. ... can you hear me? ... we just landed ... I'm on the runway ... can you hear me now? ... We just landed ... " Annoying behavior number 14: Those who can't bear to wait to deplane before yacking on their cell phones.
We get it -- airlines have cut back on food service, forcing us all to bring our own snacks and meals onboard. But did you really have to clean out the back of your refrigerator? Bringing aboard stinky food isn't just annoying, it's gross too.
Hey, we're trying to read here. Number 12 on the rude behavior list: people who don't know how to use their inside voices on planes.
Coming in at number 11 -- elbow wars. Do you often find yourself elbowing someone else's arm off what should be a shared space? That's armrest hegemony. And it's annoying.
Praise God, the middle seat is empty! Til the guy next to you employs annoying behavior number 10 and lays claim to the no man's land of the middle seat with a book, coat or inflatable neck support. Or long appendage.
Thanks for sharing your globules of diseased saliva. This lonely gentleman may have the only sensible approach to dealing with those who practice annoying behavior number nine -- germ sharing.
Bleep, bloop, blorp. Funny how some of the most irritating things on the planet can be called "games." Even more irritating are people who play them, on a plane, with the sound turned on.
"Sir, is that a ... carry-on?" Annoying behavior number seven: Wielding huge suitcases as carry-ons.
Here we've regressed to the time before the invention of the queue. Don't you just hate people who rush from the back of the plane in an attempt to disembark first?
Another annoying behavior that also falls into the gross category -- cutting fingernails inflight. Toenails are also trimmed at 30,000 feet, but that would have been a really offensive picture.
"Feet nudism" is a common complaint, earning it the number 4 spot on our list. Appalling side note: people who actually go to the bathroom on the airplane in their bare feet.
We've all encountered the toilet hogger. What are they doing in there, you wonder as you hover cross-legged by the door. Certainly not being considerate of other people.
Annoying travel behavior number two: recliners. Aviation engineers, listen up: No one likes the recline button! Time to reinvent the plane seat.
"He kicked someone's seat-back." Airplane Irritant No. 1 -- seat-back kicking -- invites a violent response.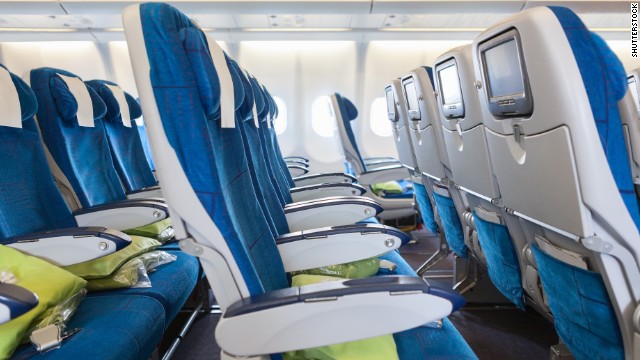 20 rudest things people do on planes
From champagne to swill
Sunwing Airlines flies North Americans south and advertises its low-cost holiday voyages with "Champagne Service." It welcomes aboard vacationers departing from Canada for Latin America and the Caribbean with a glass of bubbly.
On Flight 656, passengers were toasting their forthcoming R&R at their destination of Varadero on Cuba's Florida-facing shore.
Apparently, it wasn't enough for two passengers.
Out came the duty-free spirits, and to go with them, the ladies allegedly lit up a cigarette in the lavatory, the airline said in a statement. Then the bathroom smoke detector ratted them out.
Fight, threats, jail
Their moods swung, and their fists may have, too, as the two women got "into a physical altercation with each other," the airline said.
They also threatened to do something to the plane. The crew didn't believe that they could, "given their condition," Sunwing said, but procedure called for them to make a U-turn and head back for base.
The North American Aerospace Defense Command diverted two CF-18 fighter jets to escort the plane to Toronto's airport.
"Those two females were brought off that aircraft by our officers here at the airport division," Tudo said.
The other passengers received free meal vouchers and an apology, Sunwing said.
Judge grounds partying
Muzikante and Ratmanski are due back in court September 29, according to Fitzpatrick.
Until then, they will have to keep any revelry at lower altitudes: Fitzpatrick said the judge ordered the two to stay away from each other, from booze and from any airport.