NFL: Richie Incognito can play football again after last season's suspension
updated 6:50 AM EDT, Tue August 26, 2014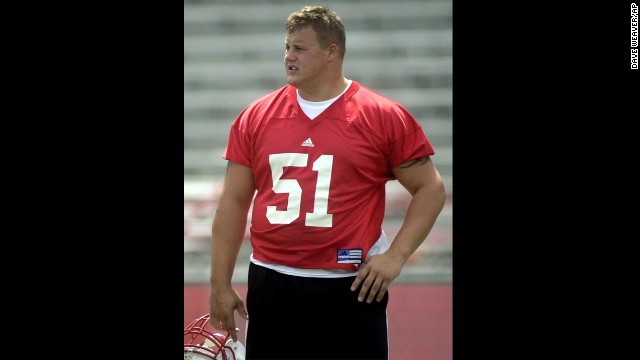 Richie Incognito played for the University of Nebraska before he was drafted in 2005 by the St. Louis Rams. He also played for the Buffalo Bills in 2009 before joining the Dolphins in 2010. He is currently a free agent.
Incognito walks to the field from the locker room during a Buffalo Bills game in December 2009.
Incognito, seen here playing for the Rams in December 2006, was suspended by the Dolphins for detrimental conduct. ESPN, NFL.com and other media outlets reported that Martin's representatives submitted voicemails to the league and to the Dolphins containing racial slurs from Incognito and threats of physical violence. Martin left the Dolphins in the middle of the season.
Incognito stands on the sidelines during a Rams preseason game in August 2008. Several media outlets said Martin had left the Dolphins because of bullying, something Incognito denied on Twitter. "Shame on you for attaching my name to false speculation," one of the tweets said, according to Bleacher Report. That tweet and others addressed to various media outlets were deleted later.
The Rams released Incognito in December 2009 after an argument during a game with then-head coach Steve Spagnuolo.
Incognito stretches during the last day of Dolphins minicamp in June 2010.
The Sporting News takes a yearly poll of NFL players, and in 2009 they dubbed Incognito the dirtiest player in the league.
Incognito arrives on the red carpet for ESPN The Magazine's NEXT Party in February 2011.
Incognito "was really kind of a big teddy bear off the field," said Chris Draft, who played with Incognito when both were with the Rams in 2007 and 2008. "My wife actually loved him."
Incognito is introduced during a Dolphins game in September 2012.
Incognito and Martin talk on the sideline during the second half of a preseason game August 24.
Incognito played in his first Pro Bowl in January.
Richie Incognito
Richie Incognito
Richie Incognito
Richie Incognito
Richie Incognito
Richie Incognito
Richie Incognito
Richie Incognito
Richie Incognito
Richie Incognito
Richie Incognito
Richie Incognito
STORY HIGHLIGHTS
Richie Incognito can play again in the NFL
He is a free agent and is meeting with league teams
An NFL-commissioned report says Incognito engaged in "a pattern of harassment"
The report also says Jonathan Martin contemplated suicide
(CNN) -- Suspended last season amid allegations that he bullied a teammate, former Miami player Richie Incognito has been reinstated by the NFL.
"He can fully participate," said league spokesman Greg Aiello.
Incognito is a free agent and is set to meet with several NFL teams. The offensive lineman huddled with Tampa Bay on Monday.
Incognito was suspended by the Dolphins in November after Jonathan Martin abruptly left the team, saying he was bullied by him.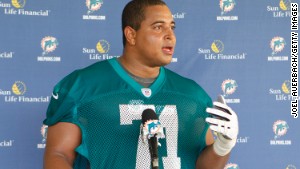 NFL names more bullies, victims in Miami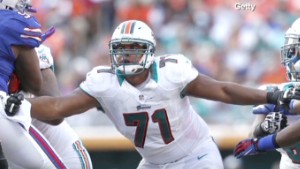 What goes on inside NFL locker rooms?
His attorney David Cornell called it "harassment that went far beyond the traditional locker room hazing."
An NFL-commissioned report released in February found that three Dolphins starters, including Incognito, engaged in "a pattern of harassment." According to the report, Martin had been the victim of "sexually explicit remarks" and "racial insults" from Incognito, John Jerry and Mike Pouncey, while it was revealed that Martin contemplated suicide as a result of their actions.
Incognito's lawyer challenged the report, calling it "replete with errors."
Martin was traded to San Francisco in March.
CNN's Marcus Hooper contributed to this report.