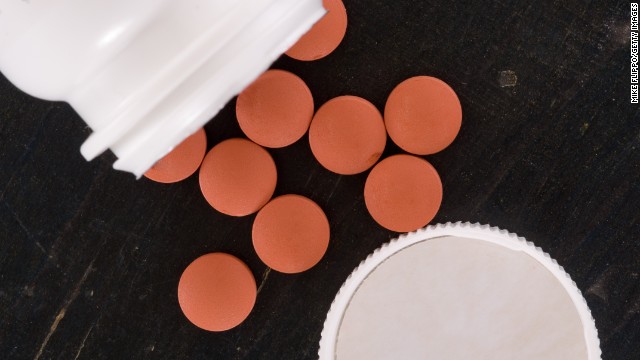 Millions of people turn to over-the-counter drugs for relief when they have a headache or minor aches and pains. Others are prescribed pain medication or even (in some states) have turned to medical marijuana for pain relief. Every medication, however, can carry risks. Here's a guide to some of the most commonly used pain relief medications:
oldest manufactured painkillers
on the market. German-born scientist
Felix Hoffman
is credited with creating and popularizing what was then known as acetylsalicylic acid in 1899 to help ease his dad's arthritis pain. Today, it is used to ease minor aches and headaches. It works by reducing the substance in the body that causes inflammation and fever. Doctors also tell some adults to
take an aspirin daily
to help prevent a heart attack or stroke. People with bleeding conditions like ulcers or cardiovascular troubles like asthma are often advised to take another painkiller, as it may make those conditions worse. Some Americans are also
allergic to aspirin
. Americans consume more than 15 billion aspirin tablets a year.
Aspirin is one of the cheapest and
National Institutes of Health
. The medication can also cause ulcers, bleeding or holes in the stomach and intestine for some people. The risk may be higher if you take NSAIDs for a long time, are older or in poor health, and have three or more alcoholic drinks per day.
Ibuprofen falls into the class of drugs known as NSAIDs (nonsteroidal anti-inflammatory drugs). Sold under brand names including Motrin or Advil, it's used to treat minor aches and pains and reduce fever. It may be prescribed in stronger doses. It comes in tablet form as well as in chewable tablets, liquid suspensions and concentrated liquid drops. People who take NSAIDs may have a higher heart attack or stroke risk than those who do not, according to the
works by regulating
the part of your brain that controls your body's temperature and inhibits the synthesis of prostaglandin in the central nervous system. People who can't take aspirin can often take this as it is less likely to hurt your stomach and does nothing to ease inflammation. People with liver disease are advised not to take it. Acetaminophen is also used in other drugs.
Too much of the drug
can cause rashes, liver failure and even death.
This compound can ease minor muscle, back, tooth and joint pain and reduce fever. Sold under brand names such as Tylenol, Liquiprin and Panadol, it
growing acceptance
of marijuana as a legitimate
pain reliever
, although the American Medical Association last year
affirmed its opposition
(PDF) to its legalization. Doctors in some states may prescribe it to ease chronic pain that comes from arthritis, migraines, Crohn's disease or other
ongoing pain issues
where other medicines have failed. It works by blocking the
pain sensations
felt by peripheral nerves. The cannabinoids in marijuana bind to endocannabinoid receptors throughout the body and can reduce pain (but also give the feeling of being high). Some research shows that it can also slow cancer development and increase appetite.
Twenty states
and the District of Columbia allow some legal use of marijuana, mostly for
medicinal purposes
.
There's been a
National Institutes of Health
. An opiate (narcotic) analgesic, hydrocodone relieves pain by changing the way the brain and nervous system respond to it. It may be habit-forming, and abuse of drugs, including hydrocodone, has become a concern in recent years. The Food and Drug Administration has proposed moving hydrocodone combination pills, known as opioids,
from a Schedule III to Schedule II
. Patients would have to have a written prescription from a doctor -- as opposed to a prescription over the phone -- to access them, and no refills would be allowed unless patients check in with their doctors.
Hydrocodone is available only in combination with other ingredients, with different products prescribed for different uses. Some products are used to relieve moderate to severe pain, while others combat a cough, according to the
National Institutes of Health
. This drug comes in the form of a lozenge, a tablet under the tongue, a film and a buccal (between the gum and cheek) tablet, as well as in injectable form. It is designed for sudden episodes of pain and should not be used more than four times a day. Overdose can cause drowsiness, dizziness, confusion, breathing problems or smaller pupils.
Fentanyl is a prescription-only pain medication often given to cancer patients. They must be at least 18 years old to take it, or at least 16 for lozenges branded as Actiq, and they should also be taking regular doses of another narcotic pain medication. Patients must also be accustomed to the effects of narcotics. Fentanyl itself is a narcotic and changes the way the brain and nervous system respond to pain, according to the
tablet
and solution, which are taken every four hours, as needed. Controlled- or extended-release tablets and controlled- or sustained-release capsules are for patients who need around-the-clock pain relief. Morphine can also be found as a
morphine sulfate injection
, as added to an IV fluid that drips through a needle or catheter, or injected into a large muscle. Morphine overdose can cause serious consequences such as breathing problems, loss of consciousness, sleepiness, slow heartbeat, blurred vision, nausea and fainting, according to the National Institutes of Health. Morphine may also be habit-forming.
Patients take morphine for moderate to severe pain. It is an opiate (narcotic) analgesic and changes the way the brain and nervous system react to pain. Forms of morphine include
typically administered
intravenously by medical professionals for anesthetic purposes, such as when a patient is undergoing surgery. It's not approved to treat sleep disorders, according to the Food and Drug Administration. The drug itself does not provide pain relief but renders a patient unconscious. A patient wakes up almost immediately after an infusion is stopped, experts say. Propofol lowers blood pressure and suppresses breathing, so patients' heart function and breathing need constant monitoring, according to the
Harvard Health Blog
. Abuse of propofol in medical circles, however, has been
a concern
in recent years.
Propofol, also known as Diprivan, became infamous when pop star Michael Jackson died after overdosing on the drug while using it as a sleep aid. The drug is
A guide to (legal) pain relief
Aspirin
Ibuprofen
Acetaminophen
Marijuana
Hydrocodone
Fentanyl
Morphine
Propofol
STORY HIGHLIGHTS
23 states and Washington have legalized medical marijuana in some form
Study finds 25% lower rate of prescription painkiller overdose deaths in states with these laws
Drug overdoses have become the leading cause of injury death in the United States
(CNN) -- States that have legalized marijuana for managing chronic pain have significantly fewer deaths from prescription painkiller overdoses each year, according to a new study published Monday in JAMA Internal Medicine.
Researchers looked at medical marijuana laws and death certificate data in all 50 states between 1999 and 2010. During that time, just 13 states had medical marijuana laws in place.
"We found there was about a 25% lower rate of prescription painkiller overdose deaths on average after implementation of a medical marijuana law," lead study author Dr. Marcus Bachhuber said.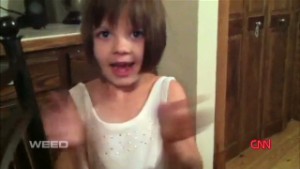 Medical marijuana changes young girl's life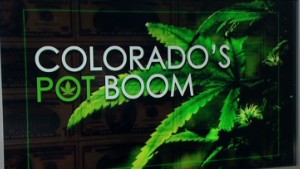 Dad: Medical marijuana is a 'miracle'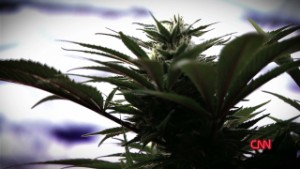 Dr. Gupta doubles down on medical pot
In 2010 alone, he said, states with medical marijuana laws had approximately 1,700 fewer overdose deaths than would have been expected based on the numbers before such laws were passed.
Bachhuber, a primary care doctor at the Philadelphia Veterans Affairs Medical Center, has treated many chronic pain patients.
"It can be challenging for people to control chronic pain, so I think the more options we have the better," he said. "But I think it's important, of course, to weigh the risks and benefits of medical marijuana."
Opioid analgesics are a class of drug that includes painkillers like morphine, oxycodone and methadone. According to the study, the number of patients in the United States with chronic pain who get prescriptions for one of these drugs has nearly doubled over the last 10 years, and overdose rates have risen dramatically.
Statistics from the Centers for Disease Control and Prevention tell the story of a problem they say is now an epidemic: Deaths from drug overdose have been rising steadily over the past two decades and have become the leading cause of injury death in the United States. In 2011, 55% of drug overdose deaths were related to prescription medications; 75% of those involved opioid analgesics.
"Prescription drug abuse and deaths due to overdose have emerged as national public health crises," said Colleen Barry, a senior author on the study and associate professor at Johns Hopkins Bloomberg School of Public Health. "As our awareness of the addiction and overdose risks ... grows, individuals with chronic pain and their medical providers may be opting to treat pain entirely or in part with medical marijuana."
Twenty-three states and the District of Columbia currently have medical marijuana laws on the books. They address a gamut of conditions -- from cancer, HIV, multiple sclerosis to glaucoma -- where cannabis provides relief. In most states, chronic or severe pain is the primary reason.
According to the American Academy of Pain Medicine, more than 1.5 billion people worldwide suffer from chronic pain, including 100 million Americans.
The academy's website describes chronic pain this way: "Chronic pain persists. Pain signals keep firing in the nervous system for weeks, months, even years. There may have been an initial mishap -- sprained back, serious infection, or there may be an ongoing cause of pain -- arthritis, cancer, ear infection, but some people suffer chronic pain in the absence of any past injury or evidence of body damage."
Dr. Lynn Webster, a past president of the academy, said he's not surprised by the study results or that marijuana might be a safer alternative to opioids for some people.
"AAPM believes that we need to do research on cannabinoids to determine its safety and efficacy," he said. "The problem with medical marijuana is that we never know using marijuana what chemicals are being ingested. That makes it really unpredictable, but the use of cannabinoids may well have a place in the treatment of pain and other diseases. The AAPM believes that the DEA should reschedule cannabinoids from Schedule I to Schedule II so that it will make it easier for research to be conducted."
Kevin Sabet, director of the University of Florida's Drug Policy Institute, called the study flawed. He says although the study controlled for other possible explanations for the lower opiate death rate in medical marijuana states, it left out some of the most critical possible alternative explanations.
"The study failed to examine the influence of expanded methadone and buprenorphine programs in states, or the possible influence of major law enforcement interventions (e.g. pill mill shut downs and major operations by DEA in states like Florida), or even Naltrexone utilization," Sabet wrote in an e-mail to CNN. "The study also did not take into account prevention campaigns or strategies."
The researchers say the link between medical marijuana laws and overdose deaths is not completely clear, and admit there were some limitations to the study. For example, death certificates may not classify overdose deaths correctly and opioid analgesics reporting on these certificates may differ state-to-state.
Bachhuber said more research is needed before any recommendations can be made.
"We can't know directly the underlying mechanism of our findings, but based on what we know, we think it could be due to safer treatment of chronic pain," Bachhuber said. "We found that medical marijuana laws might provide unexpected benefits to public health. As more states pass these laws, it will be important to continue collecting information to see if what we found may be happening in other states as well."
Opinion: Why marijuana's moment has arrived
Federal marijuana bill would legalize some cannabis strains