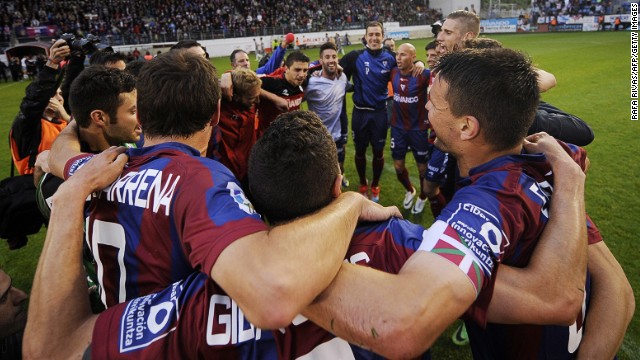 Tiny Eibar is about to play in Spain's top league for the first time in its history. It will be the smallest team ever to compete in La Liga, with a town of just 27,000 people and a stadium that holds just under 6,000. It begins with a home derby against Basque neighbors Real Sociedad on Sunday,
Eibar is only in the top tier thanks to a share issue that helped raise €1.7 million ($2.3 million) after it won the second division title. The financial rules that govern the top two leagues in the country decree every team must have a capital equal to 25% of the average expenses of all sides in the second division, excluding the two clubs with the biggest outgoings and the two with the smallest.
Former Eibar player Xabi Alonso was among those enlisted to help back the club's bid to raise the funds it needed.
With the help of World Cup winner Alonso and Real Madrid teammate Asier Illarramendi (R) the "Defend Eibar" campaign -- led by club president Alex Aranzabal (center) -- met its target three weeks before the deadline thanks to pledges from as far afield as Australia, China, Argentina, Ireland and England.
"The secret to their success has been humility, hard work and above everything the spirit of the team," lifelong Eibar fan Unai Eraso told CNN. "No-one is above any other. This is indicative of Eibar's culture. The older players teach the younger players how to behave, how to work, how to be a team player."
Gaizka Garitano, a former player at the Basque club, is the man who has masterminded back-to-back promotions for Eibar. Now he is set to lead the club on it's biggest ever journey.
Eibar's Ipurua stadium holds just 5,900 spectators but there are plans to raise the capacity to 6,700. It has an atmosphere that can prove intimidating to visiting teams, something the club hopes Real Madrid and Barcelona will find out this season.
Aranzabal says Eibar's success has been a fillip for the entire town. "Eibar has always been a major industrial force but, since 1980 because of the Spanish recession, it has been through difficult times. We have lost inhabitants, we lost industry and now with this achievement will be a major economic and social boost."
Local journalist Mikel Madinabeitia told CNN: "It's a typical rags to riches story. I wrote in my newspaper Eibar has been the D'Artagnan of the second division, with that famous catchphrase 'All for one and one for all.' There are no celebrities in this team, no millionaires."
Before the season started Aranzabal said: "We won't go crazy wasting a lot of money on getting very expensive players. We want to maintain our team philosophy and do things as we have been doing all these years. We want to stick to our guns and be true to our history."
Raising the Eibar
Fair shares
Illustrious alumni
A global game
A spirit of togetherness
The gift of Garitano
Ipurua
'Confidence boost'
All for one and one for all
Maintaining identity
STORY HIGHLIGHTS
Tiny SD Eibar set to play first ever match in Spain's top tier on Sunday
Minnows take on local Basque rivals Real Sociedad at Ipurua stadium
Eibar had to raise $2.3m after promotion to comply with financial rules in Spain
Club are smallest ever to compete in La Liga with a budget dwarfed by rivals
Follow us at @WorldSportCNN and like us on Facebook
(CNN) -- "We are like one grain of sand against a whole beach." Eibar fan Unai Eraso.
SD Eibar has already climbed one mountain this summer in being admitted to Spain's top football tier, but its next task is even more daunting -- trying to compete in the same division as European champion Real Madrid.
Not only can Real lavish a sum four times Eibar's annual budget on just one player, its Bernabeu stadium could hold the entire population of the tiny Basque town and still have 58,454 seats empty.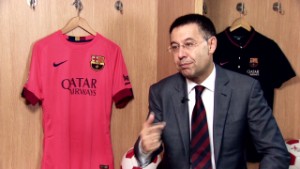 Are the Lionel Messi rumors true?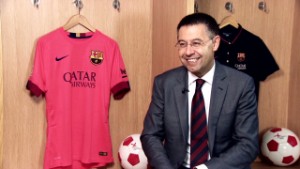 Barcelona target success with Suarez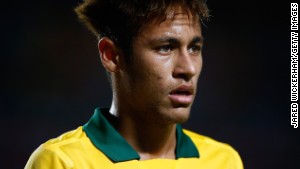 Neymar frustrated with Santos transfer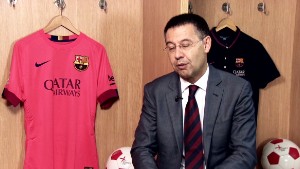 Josep Bartomeu speaks on Pep Guardiola
Eibar will be the smallest team ever to compete in La Liga and had to raise $2.3 million in capital just to take its place at the top table of Spanish football.
Its president Alex Aranzaba believes the greatest achievement in Eibar's history would be to survive on such an uneven playing field.
"There are several reasons why Real Madrid and Barcelona are so far ahead in terms of finance," Aranzabal told CNN.
"Both clubs have many connections around the world and don't earn money by just selling tickets -- they have big merchandising campaign.
"There's also the huge television deals which they both have. It's impossible to compete with them, not just for Eibar which is the smallest team, but even for bigger clubs like Sevilla, Valencia and Athletic Bilbao.
That Eibar will go head-to-head with the likes of Real Madird and Barca l is something of a sporting miracle.
After gaining promotion to Spain's second tier, the club promptly won the title for the first in its history.
But a debut season rubbing shoulders with the likes of Barcelona, Real Madrid and champions Atletico was immediately under threat, due to a 1999 law passed down by the Spanish authorities.
It insists each team must have a capital equal to 25% of the average expenses of all sides in the second division, excluding the two clubs with the biggest outgoings and the two with the smallest.
The law is designed to ensure all clubs can attend to its debts, despite La Liga's leading lights -- Real Madrid and Barca -- being in the red to an estimated combined total close to €1 billion ($1.36 billion).
Eibar, on the other hand, are self-sustaining and completely debt free; even La Liga's president has referred to them as a "model club."
And yet, failure to raise the required €1.7 million ($2.3 million) would result in demotion back to the obscurity of Spain's third tier.
But football loves an underdog and when Eibar threw themselves at the mercy of fans by launching a share issue scheme, thousands stepped forward to help.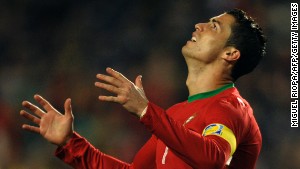 Cristiano Ronaldo: A star like no other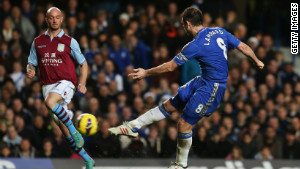 Lampard: Leaving Chelsea now feels right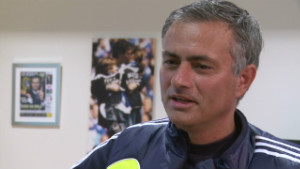 Mourinho on the enigma of Balotelli
The cash was raised a full three weeks before Eibar's deadline, leaving Aranzabal and others at the club dumbfounded at the pledges of support.
"For a small city and a small club to receive such support from across the world is something that makes me very proud -- it feels like we're part of a family," said Aranzabal.
"At the beginning there were some doubts we'd raise the money, but later we realized we had a story to tell and that we could reach our target with hard work.
"Around 36% of our shareholders are from Eibar but because of the online marketing campaign we have shareholders from 50 different countries across the world.
"We had people buying shares from the United Kingdom, China, Japan, Germany, France, Mexico, Colombia. We had people coming to us from all over Asia and across the world.
"It really has been incredible."
With the financial hurdles overcome, Eibar's fans can now dream of the footballing treats that lie ahead.
Barcelona and Real Madrid will visit Eibar's titchy Ipurua stadium (capacity 5,900) in due course, but first up are neighbors Real Sociedad for a Basque derby on Sunday.
"This club was founded in 1940 after the troubles of the Civil War," added Aranzabal, referring to the conflict that tore Spain apart.
"This is the first time in 74 years and this is a dream. Now we have to maintain the dream in La Liga. We're sure that we're going to be competitive and fight until the last minute of the season to avoid relegation.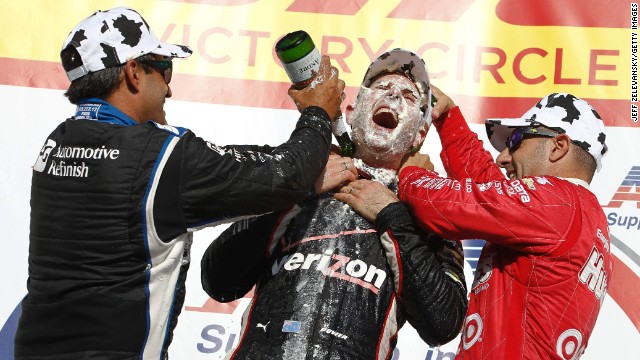 IndyCar drivers Tony Kanaan, right, and Juan Pablo Montoya, left, celebrate with Will Power after Power won at the Milwaukee Mile racetrack Sunday, August 17, in West Allis, Wisconsin. Kanaan and Montoya hit Power with cream puffs — a popular staple of the Wisconsin State Fair.
Jermart Brady is thrown from ostrich Rosie Na-Ostrich during exotic animal racing Saturday, August 16, at the Fair Grounds Race Course in New Orleans. Zebras raced there earlier in the day.
Adam Paradowski, a referee of the Canadian Football League, gets knocked over Sunday, August 17, during a game in Toronto between the Toronto Argonauts and the BC Lions.
Philadelphia pitcher Mo'ne Davis delivers a pitch Friday, August 15, at the Little League World Series in South Williamsport, Pennsylvania. The 13-year-old became the first girl to ever throw a shutout in the Little League World Series.
France's Mahiedine Mekhissi-Benabbad leaps over the final barrier on his way to winning the 3,000-meter steeplechase final Thursday, August 14, at the European Athletics Championships in Zurich, Switzerland. But he was later disqualified for his shirtless celebration in the last stretch of the race.
Linda Cerruti of Italy performs a synchronized swimming routine Wednesday, August 13, during the European Swimming Championships in Berlin.
Stewards restrain a man who ran onto the field Saturday, August 16, during the Premier League soccer match between Tottenham and West Ham in London.
Sheep race in the streets of Moffat, Scotland, during the third annual Moffat Sheep Races on Sunday, August 17. Woolen jockeys are placed on the sheep for the race, which celebrates the town's wool industry.
Samantha Stosur hits a serve Wednesday, August 13, in her match against Serena Williams at the Western & Southern Open in Cincinnati.
Eric Dier, right, celebrates with Tottenham teammate Harry Kane after scoring a late goal to defeat West Ham 1-0 in London. It was the Premier League opener for both clubs.
Australia's Calvin Eissens, top, leaps in the air to avoid a slide from Marek Krejcirik of the Czech Republic during a Little League World Series game Saturday, August 16, in South Williamsport, Pennsylvania. Australia won the game 10-1 to advance in the tournament's international bracket.
Spillway enjoys a roll in the sand after a training session Thursday, August 14, at Flemington Racecourse in Melbourne.
Scott Barrett of Canterbury has his shirt tugged by an Auckland player Saturday, August 16, during the first round of the ITM Cup, a rugby competition in New Zealand. Canterbury won the ITM Cup last season.
Gregory Polanco of the Pittsburgh Pirates makes a leaping catch Friday, August 15, in Washington.
Synchronized swimmers from Belarus are seen underwater during their routine Wednesday, August 13, at the European Swimming Championships in Berlin.
Drag racer Monte Green, left, crashes during a race Sunday, August 17, at the Lucas Oil Nationals in Brainerd, Minnesota. Don Kritzky, right, would crash separately just a few moments later. Green was treated at the scene and released, but Kritzky had to be airlifted to a hospital, according to the Brainerd Dispatch newspaper.
Cooly the mascot performs a high jump Thursday, August 14, at the European Athletics Championships in Zurich, Switzerland.
Philadelphia Eagles running back Henry Josey scores a touchdown in an NFL preseason game against the New England Patriots on Friday, August 15, in Foxborough, Massachusetts.
Grass flies in the air as golfer Simon Dyson hits a shot Friday, August 15, during the European Tour event in Aalborg, Denmark.
New York Mets third baseman David Wright fields a ball during a home game against Washington on Wednesday, August 13.
Team SCA competes Tuesday, August 12, in the Round Britain and Ireland Race, a sailing competition that spans 1,800 miles around the British Isles. With a time of 4 days, 21 hours and 39 seconds, the team says it broke the record for an all-female crew on a monohull.
Ukraine's Anna Voloshyna is seen underwater as she competes in the solo synchronized swimming competition Sunday, August 17, at the European Swimming Championships in Berlin. She won the bronze medal in the event.
Mo Farah of Great Britain dances after winning the gold medal in the 10,000 meters Wednesday, August 13, at the European Athletics Championships in Zurich, Switzerland.
Erick Aybar of the Los Angeles Angels beats the throw to first base as Texas first baseman J.P. Arencibia reaches for the catch Sunday, August 17, in Arlington, Texas.
Jockey Sebastiano Murtas, left, crashes during the Palio di Siena horse race Saturday, August 16, in Siena, Italy. Twice a year, 10 riders — each representing one of Siena's city wards — compete in the bareback race around Siena's shell-shaped central square.
Andreas Stjernen of Norway takes first place in the FIS Ski Jumping Grand Prix held Friday, August 15, in Courchevel, France.
NASCAR driver Jeff Gordon celebrates with his crew after winning the Sprint Cup race at Michigan International Speedway on Sunday, August 17. It was his third victory of the year.
Philadelphia's Jack Rice is tagged out at home by Pearland, Texas, pitcher Clayton Broeder during a Little League World Series game Sunday, August 17, in South Williamsport, Pennsylvania. Philadelphia advanced to the third round of the U.S. bracket with a 7-6 victory.
Moto3 rider Enea Bastianini crashes during practice Friday, August 15, in Brno, Czech Republic. He went on to finish second in the actual race.
France's Renaud Lavillenie competes in pole vault qualifying Thursday, August 14, at the European Athletics Championships in Zurich, Switzerland. He would go on to win gold in the event.
Chinese swimmer Li Guangyuan competes in the men's 100-meter backstroke Saturday, August 18, at the Youth Olympic Games in Nanjing, China. He finished third in the final.
Fabrizio Schembri of Italy competes in the triple jump final Thursday, August 14, at the European Athletics Championships in Zurich, Switzerland.
Argentina's Juan Martin, right, tackles South African captain Jean de Villiers during their Rugby Championship match Saturday, August 16, in Pretoria, South Africa. South Africa won 13-6 in what was the opening match for both teams.
Carolina Jaramillo of Mexico falls to the field Wednesday, August 13, after missing a chance to score against South Korea during the U-20 Women's World Cup in Canada. South Korea won 2-1 to advance out of the group stage and eliminate Mexico.
Turkish sprinter Meliz Redif competes in the women's 4x400-meter relay Saturday, August 16, at the European Athletics Championships in Zurich, Switzerland.
Spencer Watt, who plays for the Toronto Argonauts of the Canadian Football League, celebrates a fourth-quarter touchdown Tuesday, August 12, during a home game against the Winnipeg Blue Bombers. The Argonauts won 38-21.
The Bryan brothers, Bob and Mike, bump chests Thursday, August 14, after defeating the doubles team of Eric Butorac and Raven Klaasen at the Western & Southern Open in Cincinnati. The Bryans would go on to win the doubles final several days later.
People take part in the annual Concrete Hero obstacle race to raise money for cancer research Sunday, August 17, in Vancouver, British Columbia. More than $550,000 has been raised through the race in the past two years.
Uzbek weightlifter Adkhamjon Ergashev competes Sunday, August 17, at the Youth Olympic Games in Nanjing, China. He won bronze in his weight category.
Stoke City's Phil Bardsley, right, challenges Aston Villa's Ashley Westwood during their Premier League match Saturday, August 16, in Stoke-on-Trent, England. Aston Villa won 1-0. See 30 amazing sports photos from last week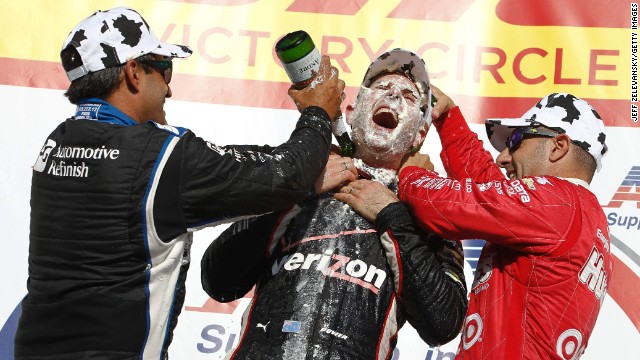 What a shot! 40 amazing sports photos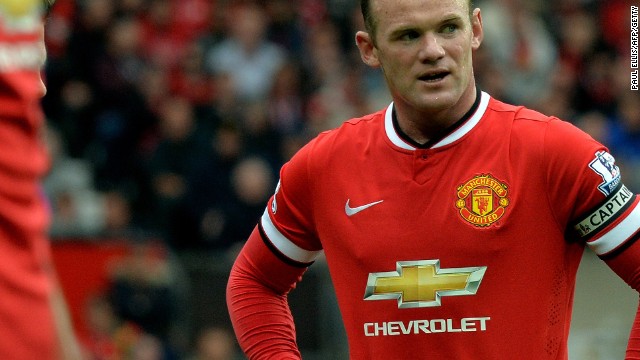 Star player Wayne Rooney sports the new Chevrolet branded strip but defeat in United's EPL opener against Swansea left a bitter taste.
Louis van Gaal's first competitive match in charge of Manchester United ended with a disappointing 2-1 home defeat by Swansea.
Former United star Andy Cole (left) was on hand to announce a local commercial tie up with Japanese food company Kagome.
Former Man Utd manager Alex Ferguson was all smiles as a deal was announced in 2010 for Epson to become the official office equipment partner for the EPL giants.
Manchester United agreed a $64 million training kit sponsorship deal with DHL in 2010, but ended it two years later, paying the money back, because it was able to negotiate a bigger deal with AON.
David Moyes lost his job at Manchester United after a sorry season which saw them finish outside the Champions League places and fail to lift a trophy aside from the FA Community Shield.
Avram Glazer, United co-chairman, has overseen a massive increase in the club's commercial activity since his family took control at Old Trafford in 2005.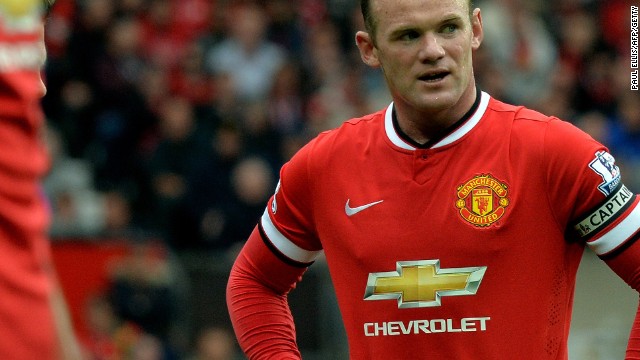 Man Utd tops sponsorship league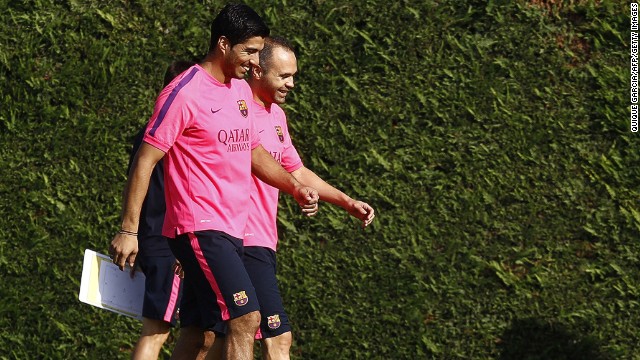 Luis Suarez has completed his first training session with his Barcelona teammates. The Uruguayan lost his appeal to have his four-month "biting ban" reduced by the Court of Arbitration for Sport on Thursday but the restriction on him training with his new teammates was lifted. The former Liverpool player, seen here with Andreas Iniesta, cannot play competitive football for Barcelona until the end of October.
Suarez was in good spirits during the Friday training session at Barcelona's training ground and will be feeling flush too thanks to a reported $330,000 per week, five-year deal he has signed with the Spanish football giant.
Suarez scored 31 goals for Liverpool last season and there's every chance he'll continue that form at Barcelona. The 27-year-old netted 69 times in a total of 110 games for the English club, and before that 81 for Dutch side Ajax in the same number of appearances. His international career has been equally successful, with 40 goals from 78 matches.
Suarez will officially be presented to the Barcelona faithful at a traditional media photo session at Camp Nou on Tuesday August 19.
Suarez is likely to kick up a storm in Spain but it remains to be seen if it is for his incredible footballing skill or for his seemingly unending appetite for controversy.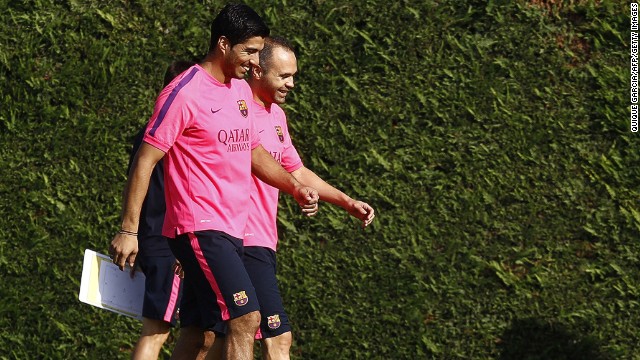 Suarez steps out for first Barca session
"This club is used to facing challenges."
Unai Eraso has been a supporters of Eibar all his life and is in no doubt the last year qualifies as a bona fide sporting miracle.
"You can't even compare Eibar with Barcelona or Real Madrid," said Eraso. "The population of Eibar is 27,000 people, against Real Madrid in a city of more than 3.5 million people.
"Everyone is bigger in terms of budget, population, stadium, players but our story is going to be a good one for football as a whole.
"It will be tough on the pitch but I'm really confident because we have no pressure on us. This year is a like a present to all the supporters of Eibar.
"Nobody's going to whistle or shout against the team or the players. We are Eibar -- we know who we are."
Like Aranzabal, Eraso believes Spanish football needs to redistribute its wealth better.
Though Eibar raised the cash it needed to lift its head above the financial bar imposed by the league, it's still dwarfed by almost all its fellow La Liga clubs.
Eibar's budget for the season is around the same as Barcelona star Lionel Messi will earn in wages over the same period.
That's partly because Spanish clubs are allowed to sell its television rights independently, meaning the likes of Real Madrid and Barcelona could command four times the amount that Eibar can muster.
"It is not fair at all," Eraso said. "Not only in how the TV money is shared among the teams but also the huge amount of money some clubs owe. Eibar has no debt at all.
"These guys are free to buy a lot of players with the money they get from TV and it makes for a paralyzed league where the top two or three teams have 80% of the resources and the rest have peanuts.
"In Spain it is a nonsense to say someone outside of Real Madrid, Atletico or Barcelona will win the league. There is no fourth candidate."
Eibar isn't concerned with the title race though -- its battle is to finish fourth from bottom and avoid relegation.
Eraso is convinced they can do it, if they harness the intimidating surrounds of Ipurua, and call on the famed togetherness in the town.
"The spirit is the most important thing that will help us overcome all the challenges we will have this year," he said.
"We have overcome a lot of crises in the town and reinvented ourselves. We now have to adapt to what is coming this year.
"We're going to have the lowest budget with no big names in our team but we will make it with the players and all of us pushing in the same direction -- this is in our spirit."
Read: Suarez unveiled by Barca
Read: Man U maximize noodle power