STORY HIGHLIGHTS
Danny Cevallos: Nothing disqualifies prosecutor, who has no special relationship to police
Cevallos: No rule says prosecutors have a bias and can't take cases against police
Cevallos: We are concerned because of racial tension, but it's not a legal reason
He says this is not a pro-law enforcement position; it's a pro-"the law" position
Editor's note: Danny Cevallos is a CNN legal analyst, criminal defense attorney and partner at Cevallos & Wong, practicing in Pennsylvania and the U.S. Virgin Islands. Follow him on Twitter: @CevallosLaw. The opinions expressed in this commentary are solely those of the author.
(CNN) -- As the investigation into the shooting of Michael Brown continues, critics, including Missouri Gov. Jay Nixon, have questioned the prosecutor's efficiency and impartiality.
Some residents and community leaders contend that St. Louis County Prosecuting Attorney Robert McCulloch has deep ties to law enforcement, and reason for bias against the deceased Michael Brown in this case.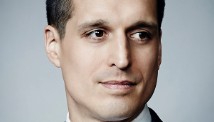 Danny Cevallos
In Missouri, county prosecutors may be disqualified by interest in a case or by relationship (by blood or marriage) to a defendant. In that case, a court where the case is pending may appoint a special prosecutor, which is usually the attorney general.
Prosecutors have a tough job, often fraught with ethical dilemmas. Generally, they should excuse themselves from any investigation or prosecution where personal interests would cause a fair-minded, objective observer to conclude that neutrality or ability may be compromised. Those calling for McCulloch's removal are earnest and passionate, but they are also not necessarily "objective observers."
Those who suspect that racial bias influenced both the shooting and subsequent investigation may have already made up their minds. Of course, if nothing else, cases like these remind us that objectivity itself is an elusive concept. So then, here are three reasons, based on the applicable law and rules, why this prosecutor should not be removed.
1. There is no apparent relationship with the putative defendant.
It has been said that McCulloch has family members in the police department. The proper inquiry under Missouri law is whether any of those family members include the potential defendant/officer. It is true that a prosecutor's close relationship by business, blood or marriage to any defendant can warrant disqualification. Since we've heard no evidence yet that this prosecutor is related to officer who shot Brown, Darren Wilson, the family members in law enforcement do not trigger McCulloch's disqualification.
Others have contended that, even if he doesn't have a personal connection to the defendant, this prosecutor has an overall close relationship with law enforcement that broadly disqualifies him from prosecuting law enforcement. That brings us to:
2. There is no automatic rule that local prosecutors are precluded from prosecuting police officers, simply because of the traditional relationship between the two.
A great voice once observed that in the criminal justice system the people are represented by two separate, yet equally important groups: The police who investigate crime and the district attorneys who prosecute the offenders. This does not mean that prosecutors who work daily with police are presumed disqualified from prosecuting any of them.
Fortunately for judicial economy, there is no such rule; if there were, the criminal justice system would grind to a halt. County prosecutors would be potentially disqualified from every single case. Prosecutors know when they get a badge they may be called upon to prosecute police officers, and that police officers sometimes commit crimes. It's part of the job.
Insisting that local prosecutors are generally disqualified from prosecuting police officers is a citation to an imaginary rule—one that ignores centuries of local prosecutors prosecuting police officers -- and, of course, the actual rules.
How about the fact that his father was shot and killed by a black man? This should not be relevant, unless it is tied to some evidence of present bias in this prosecutor's mind. Moreover, it is not relevant to this potential officer-defendant, who is white. Missouri courts have recognized that the disqualification statute focuses on conflict with the defendant, not victims, witnesses or members of the public at large.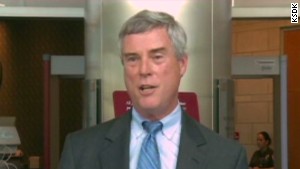 Many call for prosecutor to step aside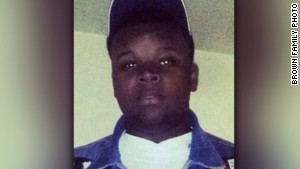 Calls for prosecutor to recuse himself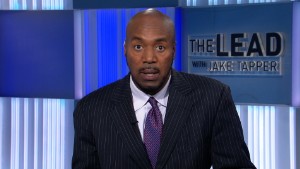 Will witness accounts impact grand jury?
It would also set some disturbing legal precedent to permit revealing the private life history of every prosecutor, unearthing private facts, and then exposing those facts to question fitness to prosecute a particular defendant. Don't all of us have an event from our past that would be unfair to cite as evidence of incompetence in our professional lives today?
The reality is, many of us are motivated by our past to do positive things, and prosecutors are a great example of this. Anyone in the criminal justice system knows that many prosecutors (and public defenders) got the fire in their belly from some early experience with crime, law enforcement or the justice system.
After all, that same drive motivates them to do a difficult job for not a lot of pay. It would set a cruel precedent if the source of that inspiration disqualified them from the same job.
3. The civil rights movement has nothing to do with disqualifying this prosecutor from prosecuting this officer.
Those calling for disqualification fall back on an amorphous discussion of the civil rights movement or some broad history of race relations in America. An important social discussion, to be sure, but it doesn't identify any potential conflict specific to McCulloch. There appears to be no Missouri statute or rule of professional conduct providing that a history of racial tension automatically disqualifies an elected prosecutor from a particular case.
This is not a pro-law enforcement position at all. It's a pro-"the law" position, and ultimately it's also pro-democracy. In Missouri, as in many states, prosecutors are elected by their constituency. Now, many of those constituents are residents of Ferguson, so their opinions matter--more than the opinions of columnists and reporters, and certainly more than the opinions of some nudnicks from Fresno who drove in to Ferguson just to toss water bottles at police.
If there has been a long-simmering distrust of McCulloch's impartiality, then the time for the people to address this was at the polls when he was running for office. Divesting him of his elected office because of protests would subvert the democratic process that elected him.
For those calling on him to step down, there are still options. The prosecutor has an ethical obligation to consider his own recusal, but if not, a Missouri court has the authority to appoint a special prosecutor if deemed appropriate. McCulloch has all but dared Nixon to order him removed.
If this prosecutor is removed, it must be legal: recusal or disqualification. Until then, he must be presumed competent to handle this case. To assume otherwise undermines our democratic process, and the bedrock principle that we elect people to office whose judgment we trust.
Read CNNOpinion's new Flipboard magazine.
Follow us on Twitter @CNNOpinion.
Join us on Facebook.com/CNNOpinion.