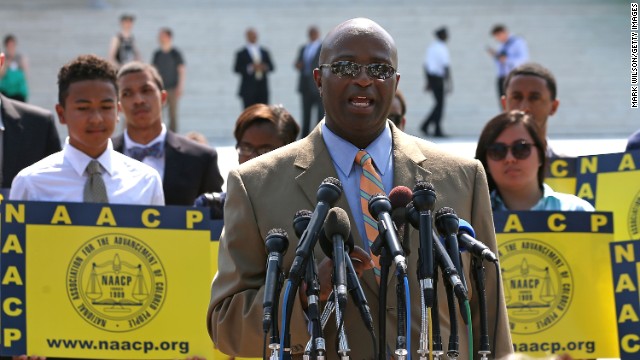 The Voting Rights Act is often called the crown jewel of the civil rights movement, yet many Americans do not know why or how it was passed. Pictured, NAACP Field Director Charles White speaks on the steps of the U.S. Supreme Court on Tuesday, June 25, after
the court limited use of a major part of the landmark Voting Rights Act of 1965,
in effect invalidating a key enforcement provision. Here are some key moments and characters in the voting rights saga.
Three young civil rights workers were murdered in 1964 in Mississippi while trying to register black voters. The infamous murders showed that segregationists were willing to kill to keep African-Americans from voting.
John Lewis, a young activist who later became a congressman of Georgia, heads to a fateful encounter on the Edmund Pettus Bridge in Selma, Alabama during a 1965 march. Lewis was brutally assaulted by state troopers during the "Bloody Sunday" march that made voting rights a national issue.
Marchers during the 1965 voting rights campaign in Selma, Alabama gather for a rally on March 26, 1965, a few weeks after "Bloody Sunday." Black residents were beaten, fired from their jobs and imprisoned trying to vote.
Viola Liuzzo, a Detroit housewife, was murdered while participating in the voting rights campaign in Selma, Alabama, in 1965. Her death outraged the nation and helped spur passage of the Voting Rights Act.
President Lyndon Johnson, pictured here discussing the act with the Rev. Martin Luther King Jr. in 1965, went on national television to call for passage of the Voting Rights Act. He ended his speech by saying, "And we shall overcome."
Rep. John Lewis speaks after bipartisan House and Senate officials met to voice support for reauthorizing the Voting Rights Act for an additional 25 years on May 2, 2006. From left, Senate Minority Leader Harry Reid, House Speaker Dennis Hastert, Senate Majority Leader Bill Frist and other officials listen during the media conference.
President George W. Bush signs reauthorization of the act on July 27, 2006. From left, Rep. John Conyers, D-Michigan, Rep. James Sensenbrenner, R-Wisconsin, House Minority Leader Nancy Pelosi, D-California, Sen. Harry Reid, D-Nevada, and Sen. Bill Frist, R-Tennessee, look on.
President Barack Obama marches with civil right veterans during a commemoration march in 2007.
A conservative judge called the Voting Rights Act a racial entitlement but supporters of the act say it is the crowning victory of the civil rights movement. Pictured, people gather for a post-march rally after crossing the Edmund Pettus Bridge on the "Bloody Sunday" anniversary, March 4, 2012.
Lawyers' Committee for Civil Rights Under Law Executive Director Barbara Arnwine speaks during a news conference to voice opposition to state photo ID voter laws with the Rev. Jesse Jackson and members of Congress at the U.S. Capitol July 13, 2011.
A supporter of the Voting Rights Act rallies in the South Carolina State House in Columbia on February 26, 2013, the day before oral hearings at the Supreme Court.
The Rev. Jesse Jackson, at the microphone, and the Rev. Al Sharpton, left, deliver remarks during a rally outside the U.S. Supreme Court on February 27, 2013, as the court prepared to hear oral arguments in Shelby County v. Holder, the legal challenge to Section 5 of the Voting Rights Act.
Supporters of the Voting Rights Act listen to speakers discussing the rulings outside the U.S. Supreme Court building on Tuesday, June 25.
The Voting Rights Act
The Voting Rights Act
The Voting Rights Act
The Voting Rights Act
The Voting Rights Act
The Voting Rights Act
The Voting Rights Act
The Voting Rights Act
The Voting Rights Act
The Voting Rights Act
The Voting Rights Act
The Voting Rights Act
The Voting Rights Act
The Voting Rights Act
STORY HIGHLIGHTS
Rock the Vote recently launched a campaign to push back against voting restrictions
Eric Liu: Republicans who restrict voting may win now, but party suffers long term
He says a confident party doesn't work in a cynical way to shrink the electorate
Liu: The next America is waiting to be made, GOP should embrace all people
Editor's note: Eric Liu is the founder of Citizen University and the author of several books, including "A Chinaman's Chance" and "The Gardens of Democracy." He was a White House speechwriter and policy adviser for President Bill Clinton. Follow him on Twitter @ericpliu. The opinions expressed in this commentary are solely those of the author.
(CNN) -- This month, a federal judge allowed North Carolina to put into effect new laws that would make it more difficult to vote. Most of the American public didn't notice.
The Republicans pushing to restrict voting rights nationwide are betting on such inattention. Emboldened by a recent Supreme Court case limiting the reach of the 1965 Voting Rights Act, GOP legislators have moved swiftly in numerous states to cut early voting and same-day registration, and to require ID cards at the ballot box.
Democrats claim these measures will discourage young and nonwhite voters from voting, who tend to vote more often for Democrats. GOP legislators insist they're only worried about voter fraud and the integrity of the electoral system.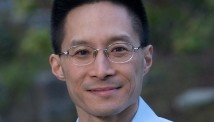 Eric Liu
But there is little evidence of significant fraud. And these legislators don't actually dispute the Democrats' basic claim. Indeed, rigging the rules to dampen turnout among youth and minorities appears to be a key strategy for some Republicans.
When people complain about the impact of voting restrictions, they're often dismissed as Democratic mouthpieces. Voting rights, to the average citizen, becomes just another partisan football.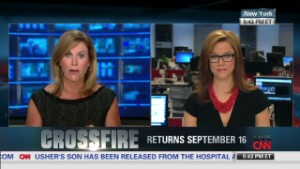 Voting rights vs. voter fraud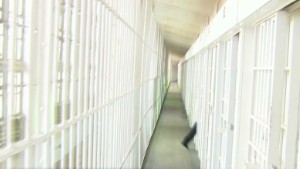 Sen. Paul pushes felons' voting rights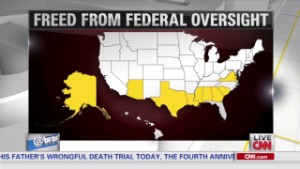 High court guts Voting Rights Act
This is bad for the country. But it's particularly bad for the GOP. While it may seem that the Republicans who want to restrict voting are winning right now, their strategy in fact threatens to isolate the party in the long term.
Republican leaders insist, correctly, that plenty of young, Asian-American, Hispanic, and African-American voters respond positively to a message of smaller government and more economic freedom.
But prior to stances on issues, what voters of color and young voters pick up on is a vibe -- an overall sense of whether we are welcome. And the vibe that many in the GOP have been sending lately has been less than welcoming.
Consider not just the efforts to invalidate the Voting Rights Act and to restrict access to the ballot, which many Millennials and African-Americans have taken personally, but also the hostility of many Republicans toward undocumented immigrants.
Consider too the remarks of people like Alabama congressman Mo Brooks, who declared recently that President Obama and the Democrats are prosecuting a "war on whites."
Whipping up the anxieties of older whites may be rational politics -- after all, they are still the likeliest voters -- but it alienates what demographer Paul Taylor calls "the next America." As Richard Land of the Southern Baptist Convention recently put it, the GOP, having painted itself in a corner, "applied a second coat."
I am a Democrat, so I know my comments will be presumed partisan. But I am foremost an American who is quite conscious of what it took for me, the son of Chinese immigrants, to get to vote.
A few weeks ago I met John Lewis, icon of the civil rights movement and longtime Georgia congressman. It happened to be the 50th anniversary of the signing of Civil Rights Act into law. I asked him how today's youth should engage, given that the obstacles and challenges are so different from what he experienced as a teenager. His answer was simple: Participate. Vote.
This is the moment for a rising Republican to deliver precisely that message to people of color and young voters: Participate. Vote. It's the moment for a leading Republican to argue that his or her party should be on the side of more democracy, not less; more inclusion, not less. If there is actual voter fraud, root it out, this leader should say, but not in a way that seems like a whites-only backroom plot.
Sen. Rand Paul has shown signs that he could be such a voice. He's met with constituencies that national Republicans often ignore, like African-American voters and college students. His outreach has seemed in earnest, and he has been a refreshing voice on issues like reform of criminal sentencing.
But telling, also, was the quick getaway he made when an undocumented "Dreamer" recently came up to him and another GOP congressman to ask them about immigration reform. Outreach can't be only scripted and packaged, it has to come from readiness to engage.
More importantly, it has to emerge from a sincere belief that more participation is better. A party confident about its ideas doesn't work in a cynical way to shrink the electorate. It sees in "the next America" a majority waiting to be made.
Rock the Vote has just launched a new nonpartisan campaign to push back against voting restrictions. Celebrities, musicians and students and many progressives have joined. All that's missing are some Republicans to argue -- in a visible, unexpected, Nixon-goes-to-China way -- that rocking the vote is better than rigging it. Are there any? Their party needs them, and so does their country.
Read CNNOpinion's new Flipboard magazine.
Follow us on Twitter @CNNOpinion.
Join us on Facebook.com/CNNOpinion.