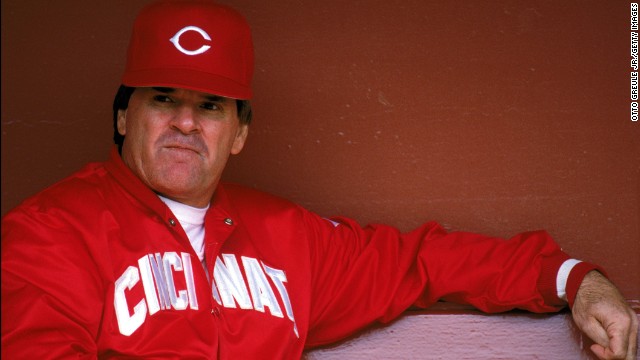 His 4,256 hits were not enough to keep Pete Rose from agreeing to expulsion from Major League Baseball for life after evidence surfaced showing Rose bet not only on baseball games but also on the Reds team he managed. Although Rose could apply for reinstatement after 1989, the ban's first year, he is still in exile 25 years later.
Lance Armstrong's seven yellow jerseys seemed indicative of a solid gold reputation, but the Tour De France Champion and Olympic bronze medalist's image was forever tarnished in 2012 when the International Cycling Union banned him from competition thanks to evidence of career-long doping.
The first female figure skater to complete a triple axel in competition, Tonya Harding scored a lifetime ban in 1994 from U.S. Figure Skating after her ex-husband attacked rival skater, Nancy Kerrigan. The U.S. Federation concluded Harding knew about the attack beforehand and engaged in "unethical behavior."
For a fee of $20,000 each, Joe Jackson and seven of his teammates threw the 1919 World Series. Jackson received only $5,000 of the promised sum but earned a lifetime suspension from Major League Baseball's first commissioner in 1921 for his role in rigging the championship. "Shoeless" Joe's name remains on baseball's ineligible list despite lingering speculation that he did not participate in the fix.
Words matter. That's what Los Angeles Clippers owner Donald Sterling found out in 2014 after a race-fueled conversation cost him the right to have any connection to the NBA or its basketball teams. Although banned, Sterling has sued to maintain ownership of the Clippers.
Ben Johnson won the gold medal in the men's 100 meter final at the 1988 Summer Olympics but was stripped of the win after testing positive for a banned substance. In 1993, the one-time "world's fastest man" was stopped cold by a lifetime suspension from track and field competition after failing another drug test.
Two-time Super Bowl champion, Dexter Manley's fans know him as the "Secretary of Defense." Over his cocaine-laced professional football career, he tallied 97.5 quarterback sacks but could not defend himself against four failed drug tests in four years, causing the NFL to sever ties with Manley for good in 1991.
Larger-than-life Yankees owner George Steinbrenner was no stranger to suspensions. After serving a 15-month banishment in 1974, he was called out for life in 1990 for "associating with a gambler" whom he payed $40,000 for potentially damaging personal information about one of his players. Baseball commuted Steinbrenner's punishment two years later, and he returned to his role as "the most hated man in baseball."
In 1963, the NFL suffered a double black eye with the banishment of two of football's biggest stars for betting on their respective teams. The culprits, Packers stalwart Paul Hornung, left, and Detroit standout Alex Karras, admitted their transgressions and accepted the punishment, causing Commissioner Pete Rozelle to extend grace and reinstate them after only a year in exile.
Chicago Cubs hurler Ferguson Jenkins won 20 games in six consecutive seasons. Yet, in 1980 it was Major League Baseball who shutout Jenkins, making him the first ballplayer to receive a lifetime suspension for a drug offense after he was arrested for cocaine possession. Jenkins secured reinstatement that same year through arbitration and ultimately scored another first when he became the first Canadian-born member of baseball's Hall of Fame.
What happens when a pair of baseball's greatest retirees and Hall of Fame members takes on public relations work for casinos? You ban them for life, of course. At least that's what happened to Willie Mays, left, and Mickey Mantle in 1983. The duo's work consisted mainly of playing golf with high rollers. Good sense prevailed and baseball lifted the ban in 1985.
Since Marge Schott's death in 2004, no female has owned a Major League Baseball team. Yet, Schott's inglorious memory lives on thanks to documented racist remarks and an unwritten policy prohibiting the employment of African-Americans within the Reds organization. In 1993, the league banned Schott for a year because of her bigoted opinions. She would return, bringing her insensitive gaffes with her. In 1998, with another suspension in the works, Schott relinquished her controlling interest in the ball club.
Art Schlichter is serving a 10-year federal prison sentence related to fraud and cocaine use while on probation. This once-promising NFL quarterback was on the receiving end of an indefinite suspension for violating the league's ban on all forms of betting. Ultimately reinstated, Schlichter was cut loose a second time for gambling during his suspension. He would not take another snap in the NFL.
Alex Groza led the 1948 U.S. basketball team to an Olympic gold medal, won back-to-back NCAA titles at the University of Kentucky and became a first round NBA selection. Implication in a point-shaving scandal during his college days brought the final buzzer to Groza's NBA career via banishment in 1951.
Banned for life: Athletes and owners
Banned for life: Athletes and owners
Banned for life: Athletes and owners
Banned for life: Athletes and owners
Banned for life: Athletes and owners
Banned for life: Athletes and owners
Banned for life: Athletes and owners
Banned for life: Athletes and owners
Banned for life: Athletes and owners
Banned for life: Athletes and owners
Banned for life: Athletes and owners
Banned for life: Athletes and owners
Banned for life: Athletes and owners
Banned for life: Athletes and owners
STORY HIGHLIGHTS
Pete Rose broke all kinds of records, made 17 All-Star teams
Mike Downey says his lifetime ban for gambling was punishment enough
He says Rose deserves to be in the Hall of Fame considering his achievements
Editor's note: Mike Downey is a former Los Angeles Times columnist and a frequent contributor to CNN. The opinions expressed in this commentary are his.
(CNN) -- They lined up for a group portrait. Hank Aaron. Sandy Koufax. Reggie Jackson. George Brett. Al Kaline. Ernie Banks.
A few chairs up front. Everybody else up on his feet.
Frank Robinson. Bob Gibson. Brooks Robinson. Nolan Ryan. Tom Seaver. Johnny Bench.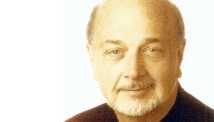 Mike Downey
"Rookies in the back," says Jeff Idelson, president of the National Baseball Hall of Fame and Museum, who was there on a recent Sunday to help set up the shot, explaining its general protocol for me. "Old guard helps to organize the troops. Seats reserved for those who need them."
Orlando Cepeda. Juan Marichal. Cal Ripken. Ozzie Smith. Steve Carlton. Carlton Fisk.
Plus those "rookies," the ones inducted by the Hall of Fame July 27 in picture-perfect Cooperstown, New York -- the ex-ballplayers Tom Glavine, Greg Maddux and Frank Thomas, along with the ex-managers Bobby Cox, Tony La Russa and Joe Torre, all about to pose for this particular "team photo" for the first time.
That selfie Ellen DeGeneres took at the Academy Awards had nothing on this. This was a game of thrones for the baseball gods. This was a Topps bubblegum-card collection come to life.
Rickey Henderson. Andre Dawson. Don Sutton. Robin Yount. Billy Williams. Rollie Fingers. Dave Winfield. Lou Brock.
And more. Living legends of the game, mortals who made it to the shrine of the immortals, all but a precious few (like Yogi Berra) having felt well enough to attend this yearly ceremony in person -- holy cow, practically everybody who was anybody was there.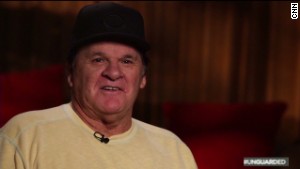 Pete Rose: Life in exile
Except for one.
Yep, yet again, no Pete Rose.
Rose, the man with 4,256 hits (first on the all-time list). The man with 15,890 plate appearances (also first) and 14,053 official at-bats (also first). The man who got on base 5,929 times (also first). The man who played in the World Series six times and made 17 All-Star teams.
The man who isn't in the picture. Isn't in the Hall of Fame. Isn't welcome in this exclusive club.
Oh, he was there in the town of Cooperstown, all right. Very visibly, in fact. Maybe you saw him if you were among the tens of thousands who made a pilgrimage to the village overlooking Lake Otesaga to see the stars come out. Maybe you saw 73-year-old Pete Rose autographing bats and balls for a fee as he sat in front of a rack of red T-shirts emblazoned with: "Vote Pete Into the Hall of Fame."
Except you can't vote for Pete. No one can.
I understand this all too well because I can't vote for Pete, either, and I'm a genuine voter. I actually have a small say in this. I get a Hall of Fame ballot in the mail. I can vote for as many as 10 names on each year's list or as few as none -- my call. I do not vote for Pete Rose, alas, because I cannot. His name is not on the ballot. And write-in votes are neither permitted nor counted, a waste of ink.
I can vote (or not) for Barry Bonds, Roger Clemens, Rafael Palmeiro, Sammy Sosa, certain guys who once seemed to be sure things, but, like front-runners in political campaigns, fell out of favor by the time voters got their ballots.
I can vote (or not) for Alan Trammell, Lee Smith, Jeff Bagwell, Craig Biggio and others who have been on the ballot for multiple years without success, guys who still have time to be reassessed and accepted into the game's highest society.
Pete Rose, though, is a no-go. He is persona non grata, an ineligible receiver of votes, banned for life.
He is not a sympathetic figure. He erred in a way few in baseball have erred. He made bets on games while still in uniform, which was (and still is) strictly prohibited. Rose did not bet against his own team, as some of the similarly disgraced 1919 Chicago White Sox did, but his gambling habits broke a code of conduct, violated a set-in-stone rule and earned him a "lifetime" ban that Rose was tagged with after a Major League Baseball internal investigation in 1989.
Complicating matters, Rose spent close to 15 years denying all allegations until fessing up in a book he wrote in 2004. Furthermore, he was slapped with a five-month prison sentence and a thousand hours of community service for two felony counts of evading income tax.
In 1991, the board of baseball's Hall of Fame placed the name of Pete Rose on the "permanently ineligible" list. His is the only name on it.
By this point, you have made up your own mind, as so many of us have. You are from one of two camps. One is the "hasn't Pete suffered enough?" one. The other is the "Pete got exactly what he deserved" one.
I occupy the former.
In my opinion -- with utmost respect for all who feel otherwise -- a life sentence is unduly harsh. We live on an Earth in which past sins can be forgiven, in which those who commit crimes do their time, pay their debts, then pray for a drop of milk of human kindness. A case could be made that Pete Rose needn't be crucified for what he did, that it wouldn't kill the game of baseball to finally let him off the hook.
They say gambling is a sickness, an addiction, like liquor or drugs. They tell us gamblers need help. In the same breath, they tell us funny stories about the Hall of Fame baseball greats who bar-hopped all night, came to the park drunk, played with a hangover, hahaha, what a guy. Oh, that Babe. Oh, that Mickey.
It is, of course, a Hall of Fame also occupied by an accused gambler or two, by a wife-beater or two, a philanderer or two, a racist or two, a cheater or two, a rule-breaker or two. Just as today's voters continue to debate who did and didn't demonstrate exemplary character, we could argue whether Pete Rose must be forever bound by "rules are rules," or if rules, as some have been known to say, are made to be changed.
I pictured baseball's giants posing for that picture.
Gaylord Perry. Roberto Alomar. Goose Gossage. Eddie Murray. Wade Boggs. Jim Rice.
A hero here, a hero there.
A man missing here, a man missing there, Hall of Fame hallowed figures Ralph Kiner and Tony Gwynn having lost their lives this year.
Everybody who showed up to smile for the camera deserved to do exactly that. Each one had stature. Each had acceptance. Each belonged to the club.
Pete Rose belongs. Make it so.
Read CNNOpinion's new Flipboard magazine
Follow us on Twitter @CNNOpinion.
Join us on Facebook.com/CNNOpinion.