STORY HIGHLIGHTS
NEW: Critical GOP senator: "This latest overreach... has dangerous implications"
Bergdahl was captured in 2009, released in 2014 in exchange for 5 Taliban detainees
GAO: Congress should've been told 30 days before; funds weren't authorized
Pentagon spokesman: The swap "was lawfully done;" officials had to move quickly
(CNN) -- The Pentagon broke federal law by exchanging five Taliban detainees for Army Sgt. Bowe Bergdahl without giving Congress the appropriate notice, Congress' independent investigative arm announced Thursday.
Susan Poling, general counsel for the U.S. Government Accountability Office, wrote in a letter to nine Republican senators that the Pentagon should have notified "the relevant congressional committees at least 30 days in advance of the transfer."
Moreover, Poling noted that the GAO also concluded the Defense Department broke the law by using "appropriated funds to carry out the transfer when no money was available for that purpose."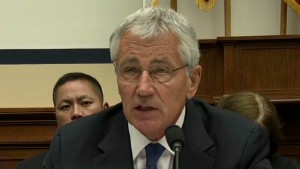 June: Hagel gets fiery defending swap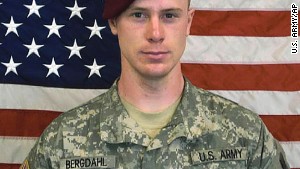 Bergdahl talked of becoming an assassin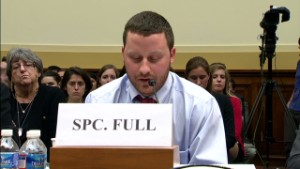 Sgt. Bergdahl's ex-comrade speaks out
Poling noted that her office wasn't weighing in on Defense Secretary Chuck Hagel's decision to carry out the prisoner swap, but rather his "responsibility to comply with a notification condition on the availability of appropriations to transfer individuals from Guantanamo Bay."
Talking to CNN on Thursday evening, Pentagon spokesman Rear Adm. John Kirby noted Hagel's previous admission "that we probably could have done a better job keeping Congress informed. Absolutely."
But that doesn't mean the Defense Department did anything illegal, Kirby said. He stated officials felt they had "to move quickly" out of concern for Bergdahl's life. The Pentagon said that President Barack Obama's administration felt "it was necessary and appropriate to forgo 30 days' notice" to do so.
"We ... believe that it was lawfully done, lawfully conducted," Kirby said of the exchange. "And this was a judgment that was shared by the Justice Department."
Poling's letter was in response to a June 13 request from the GOP senators for her opinion on the matter.
Captured in Afghanistan early in the summer of 2009, Bergdahl was freed almost five years later in exchange for five men who were being held at the U.S. military prison in Guantanamo Bay, Cuba.
At the time of his release, the 28-year-old was the longest-held U.S. soldier since the Vietnam War.
The swap stirred sharp criticism, especially among Republicans who questioned whether the U.S. government might encourage its enemies to take more Americans captive. Others -- including members of his unit -- accused him of deserting his comrades in the midst of a war.
An Army fact-finding investigation conducted in the months after his disappearance concluded he left his outpost deliberately and of his own free will, according to an official who was briefed on the report.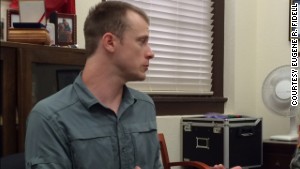 Attorney: Bergdahl a 'pretty tough hombre'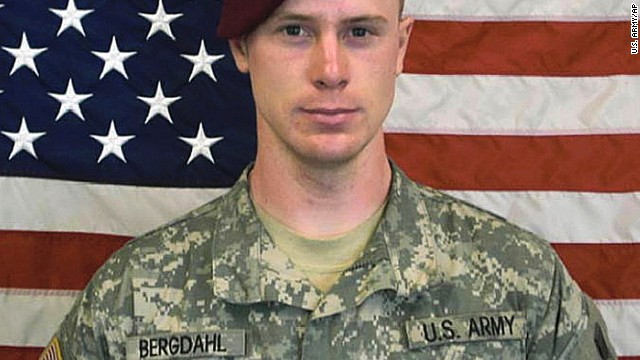 As long as there has been war, there have been prisoners. And as long as there have been people held by the so-called enemy, there have been some who went free -- whether they escaped, were exchanged or were released. Army Sgt. Bowe Bergdahl is now part of the club. Nearly five years after his capture in Afghanistan, Bergdahl was recently released in exchange for five detainees from the U.S. military detention center in Guantanamo Bay, Cuba. What will Bergdahl do next? Time will tell.
Andrew Jackson was all of 13 years old when he joined the Patriots in the Revolutionary War. By 1781, he was in British custody -- during which he was slashed by an upset British officer and contracted smallpox, a disease that claimed the life of his brother and fellow captive, Robert. Their mother arranged for their release as part of a prisoner exchange. He would go on to become "Old Hickory," establishing himself as a soldier, a politician and the tough, rugged representation of the American frontier. Jackson's place in U.S. history was cemented in 1828, with his election as the nation's seventh president.
While people nowadays may not know Meriwether Lewis Clark Sr., his name is familiar. He's the son of William Clark and was named after Meriwether Lewis, the two men who led the groundbreaking Lewis and Clark expedition to the Pacific Northwest. A U.S. Military Academy grad and architect whose works helped shape St. Louis, Missouri, Meriwether Lewis Clark Sr. was a high-ranking figure in the Confederate military during the Civil War until his capture in 1865. With the end of the war, Clark ended up in Louisville, Kentucky, and resumed his work as an engineer until his death in 1881.
Winston Churchill was a journalist, not a soldier. Nonetheless, he found himself captured in South Africa in 1899, after Boer soldiers ambushed an armored train. But Churchill, pictured at right with other prisoners, didn't stay in Pretoria for long. Less than a month after his capture, he hurdled a prison wall and walked free. The episode helped catapult Churchill's standing in his native Britain. But he didn't stop there. Churchill went on to become one of his country's most recognizable figures over the subsequent decades, including as its prime minister in the thick of World War II.
When Merian Cooper's plane crashed during World War I, an American general declared Cooper dead, according to the Jacksonville, Florida, Historical Society. In fact, he had been captured by the Germans. Cooper remained in Europe fighting Bolsheviks after his release, then embarked on expeditions to places like modern-day Ethiopia, Iran and Thailand. Upon returning home, Cooper made a name for himself as a movie studio executive and the creator of the iconic King Kong. He kept a foothold in public life right to the end, from joining U.S. forces during World War II to -- one decade later -- backing Sen. Joseph McCarthy in his fight to rid Hollywood and the country of communists.
Charles de Gaulle was a captain in the French army in 1916 when, during the Battle of Verdun, he was shot then taken prisoner by German forces. His release at World War I's conclusion didn't end his service to his country or its military, including a leading role in the French resistance to the Nazis during World War II. De Gaulle became president of his newly liberated nation following the Nazis' fall, though he didn't stay around for long -- he resigned his post in January 1946. Still, de Gaulle remained active in public and political life. In 1959, the ardent nationalist once again became president, a position he held for a decade.
Jean-Paul Sartre was already a teacher, writer and philosopher when he was drafted in 1939 to join French forces fighting in World War II. He was captured in 1940, spending about a year as a prisoner. Sartre didn't rest after his release. He was active in the French resistance and as a writer, including the 1943 publications of "L'Etre et le Neant" ("Being and Nothingness") and the play "Les Mouches" ("The Flies"). He continued to gain international fame and recognition after the war ended, including earning the 1964 Nobel Prize in Literature for his autobiography, "Les Mots" ("The Words").
Before Kurt Vonnegut wrote books that became must-reads in American classrooms, he was a soldier. But his time in combat came to an abrupt halt in 1944's Battle of the Bulge, when Nazi forces captured him. Vonnegut was a prisoner in Dresden during the Allies' massive, deadly firebombing of that German city, an episode he later recounted in "Slaughterhouse-Five." That book was one of several --- along with "Cat's Cradle" and "God Bless You, Mr. Rosewater" --- that came to define his legacy. In the 1980s, Vonnegut experienced a resurgence, thanks to books such as "Deadeye Dick" and "Bluebeard," and he became an outspoken peace and anti-nuclear activist.
Francis Gary Powers wasn't captured at war -- at least not an official one. The Soviet Union shot down the U-2 spy plane he was piloting on May 1, 1960, after which Powers spent 21 months in a Moscow prison. He ended up back in the United States in 1962, as part of an exchange of spies with the Soviets. Powers testified before Congress and chronicled what happened to him in a book. He also embarked on a new, less covert life, including years working at Lockheed Martin and as a helicopter pilot broadcasting traffic updates in Los Angeles. He died in a helicopter crash in 1977.
In early 1973, nearly 600 prisoners of war who'd been captured in Vietnam, Laos and Cambodia returned home to the United States. Many of them later made their mark on the world, but none is more widely recognizable than John McCain. The Viet Cong shot down his Navy fighter jet in 1967, then shuttled him around prison camps and tortured him. McCain remained in the Navy after his release until 1981. The next year, he was elected to the U.S. House of Representatives from Arizona; four years later, he became a U.S. senator, a job he still has today. He won the Republican nomination for president in 2008.
Jessica Lynch was a 19-year-old private first class when her supply convoy took a wrong turn in Iraq and was ambushed on March 23, 2003. U.S. special forces rescued her from an Iraqi hospital in Nasiriyah eight days later -- all part of an ordeal that turned her, unexpectedly, into an overnight heroine and one of the most recognizable faces of the Iraq War. She is seen here leaving a U.S. Air Force base in Germany on her way back to the United States. Since returning home, Lynch has largely stayed out of the media spotlight. She is raising her daughter, earned a college degree in elementary education and lives near her hometown of Palestine, West Virginia.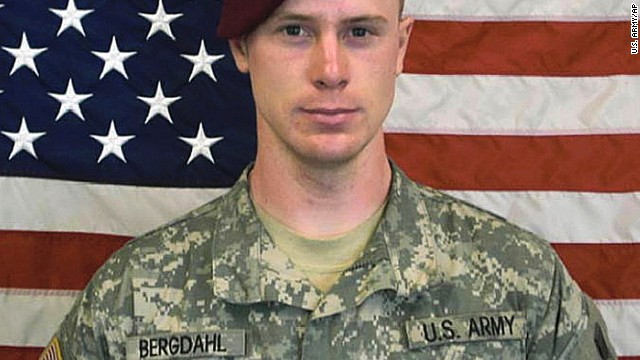 Famous captives: Life after freedom
There has been no definitive conclusion Bergdahl was a deserter. He met for two days earlier this month with an Army investigating officer who has been reviewing his case.
Unless he requests an extension, the investigating officer has until mid-August to complete the probe. A report would typically be issued about a month later.
As for Bergdahl, he's back in the active military. Following his release in late May, the Idaho native underwent medical care and mental counseling at an Army hospital in San Antonio before taking a desk job at Fort Sam Houston, according to military officials.
Bergdahl finishes with Army investigator
Sen. Saxby Chambliss made no mention of Bergdahl -- including how he went missing, his time in captivity or his future -- in a statement Thursday on the GAO's findings.
The Georgia Republican did, however, reference "the Taliban Five" and repeated Poling's assertions about the Defense Department handling of this matter.
In doing so, he reiterated a claim made by many in his party -- as evidenced by the GOP-led House giving the go-ahead earlier this summer to sue Obama over executive orders -- that the administration has often overreached its authority.
"While the President has a habit of ignoring laws relating to domestic policy, such as health care and immigration, this latest overreach regarding our national security has dangerous implications," Chambliss said. "The United States has a long-standing policy of not negotiating with terrorists for good reason, and these senior Taliban leaders will soon rejoin the fight."