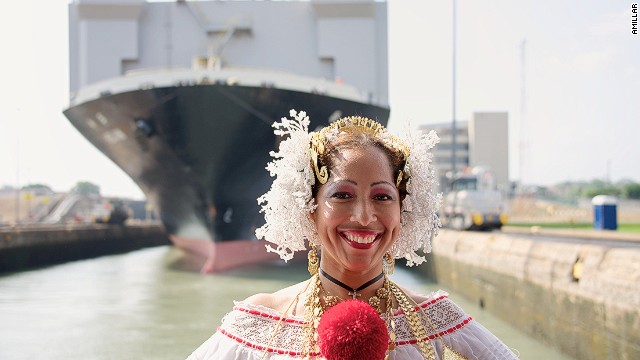 August 15, 2014, marks the 100th anniversary of the first use of the Panama Canal. The best views are from the Miraflores Lock Visitor Center, where there's also a museum that provides a 3D movie.
The orange-tiled roofs and Spanish colonial architecture of old town Panama City stand in slow contrast to the skyscraper skyline across the bay.
A full-on castaway experience can be had on the outer islands of the Bocas del Toro archipelago, where deserted paradises, like this one at Polo Beach on Bastimentos Island, are wild, undeveloped and easy to find.
At the foothills of the Baru Volcano in the Chiriqui Highlands, the pretty mountain town of Boquete is a natural paradise, as well as being home to some excellent coffee plantations.
There's no better way to understand Panama's indigenous roots than via dugout canoe up the Chagres River, where you'll pass thatch houses woven deep into the jungle before arriving at Emberra village, home to one of nine major indigenous groups in the country.
Beautiful, wild and completely off the grid, La Loma is a working chocolate farm and probably the most delicious place to stay in the country.
With a small boat cruise less then an hour from Panama City, it's possible to see capuchin monkeys, three-toed sloths and crocodiles.
The highlight of the Biodiversity Museum is a 12-screen cinema that entirely surrounds you -- including one giant screen under foot. Monkeys scramble overhead, sharks swim underneath, visitors are lifted up and flown through a storm.
In 1596, the English buccaneer Sir Francis Drake met his grisly end against the Spanish cannons of Portobello. Those forts still remain, but the bay is more peaceful these days.
One of the best places to eat in Panama City is the fish market, with views across the water, a good restaurant upstairs and stalls below for freshly caught ceviche.
Owned, operated and protected by the Kuna Indians, this archipelago of atolls off the northern coast of Panama is a place to slow down, fast.
1. Panama Canal
2. Casco Viejo, Panama City
3. Bocas del Toro
4. Boquete
5. Emberra Indians
6. La Loma chocolate farm
7. Gatun Lake
8. Biodiversity Museum, Panama City
9. Portobello
10. Fish Market, Panama City
11. San Blas Islands