STORY HIGHLIGHTS
NEW: "A true friend; I wish him peace," tweets actor Michael J. Fox
The diagnosis was "an additional fear and burden in his life," a source says
Williams' widow says he was "not yet ready to share publicly" his diagnosis
Williams was found dead in his Northern California home Monday
(CNN) -- Robin Williams was sober but was struggling with depression, anxiety and the early stages of Parkinson's disease when he died, his widow said Thursday.
The diagnosis of the progressive illness was "an additional fear and burden in his life," a person familiar with Williams' family told CNN on Thursday.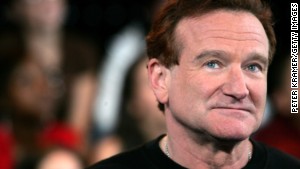 Parkinson's disease, depression linked?
Williams was found dead in his Northern California home Monday from what investigators suspect was a suicide by hanging.
While fans and friends have looked for answers to why the 63-year-old comedy icon would take his own life, his wife, Susan Schneider, issued a written statement about Williams' health that he had kept a secret.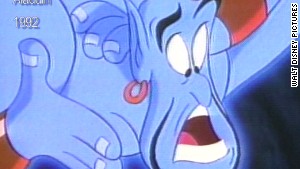 Robin Williams' beloved movie characters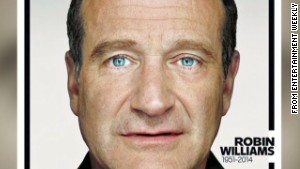 The best Robin Williams tributes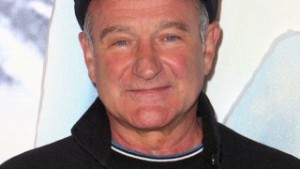 In his own words: Williams on depression
"Since his passing, all of us who loved Robin have found some solace in the tremendous outpouring of affection and admiration for him from the millions of people whose lives he touched," Schneider said. "His greatest legacy, besides his three children, is the joy and happiness he offered to others, particularly to those fighting personal battles.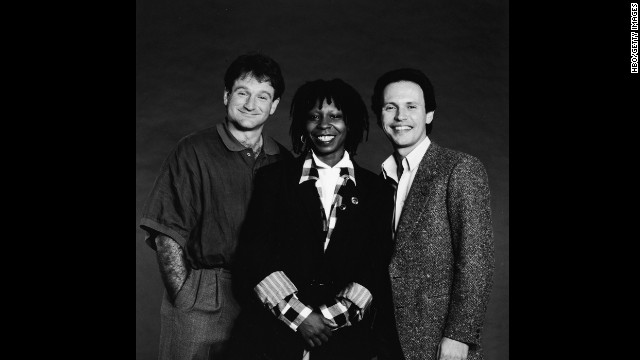 Robin Williams was honored during this year's Emmy telecast with a tribute led by friend Billy Crystal, who hosted the "Comic Relief" benefits with Williams and Whoopi Goldberg (seen here in 1986). Williams died August 11 at age 63. Click through to see moments from the beloved actor's remarkable life.
Williams' peers regarded him as a brilliant actor and comedian. His friend David Letterman remembered him as "nothing we had ever seen before."
Williams first shot to stardom with Pam Dawber in the sitcom "Mork & Mindy" in September 1978.
Williams attends the Robin Williams Opening Party on April 11, 1979, at Studio 54 in New York City.
This 1982 file photo originally released by Warner Bros. Pictures shows Williams as T.S. Garp from the film "The World According to Garp."
Williams and his first wife, Valerie Velardi, join a huge number of photographers packed into singer Paul Simon's apartment to celebrate Simon's wedding to actress Carrie Fisher in New York City on August 16, 1983.
Williams, center, takes time out from rehearsal at NBC's "Saturday Night Live" with cast members Eddie Murphy, left, and Joe Piscopo on February 10, 1984. Williams would appear as guest host on the show.
Williams enjoys music through a headset in a scene from the film "Good Morning, Vietnam" in 1987.
Williams portrayed a teacher in the movie "Dead Poets Society" in 1989, one of his first mostly dramatic roles.
Williams went to all lengths to stay with his children in the 1993 movie "Mrs. Doubtfire."
From left, Bonnie Hunt, Bradley Pierce, Kirsten Dunst and Williams hold one another in a scene from the 1995 film "Jumanji."
Comedians and co-hosts, from left, Billy Crystal, Whoopi Goldberg and Williams sing and dance the 1940s-era opening number to "Comic Relief VII" on November 11, 1995, in Los Angeles.
Jay Leno laughs as Williams jokes around during a taping of "The Tonight Show with Jay Leno" on November 13, 1995, at the MGM Grand Hotel in Las Vegas.
Williams and Nathan Lane starred in the film "The Birdcage" in 1996.
Williams visits a sick child in a scene from the film "Patch Adams" in 1998.
Williams and his wife, Marsha, pose for photographers with their daughter, Zelda, as they arrive at the premiere of the film "Patch Adams" in December 1998 in New York City.
Williams wears a clown nose as he places his hands in concrete during a ceremony outside Mann's Chinese Theatre in Hollywood in 1998. In the critically acclaimed "Patch Adams," he played a doctor who used humor to help heal his patients
Actor-writers Matt Damon, left, and Ben Affleck, right, pose with Williams, holding the Oscars they won for "Good Will Hunting" at the 70th annual Academy Awards in 1998. Damon and Affleck won for best original screenplay, and Williams won for best supporting actor.
Williams donates blood at the Irwin Memorial Blood Center in San Francisco on September 11, 2001.
U.S. Postal Service team rider Lance Armstrong rides with Williams during training on a rest day of the 89th Tour de France cycling race in Vaison La Romaine on July 22, 2002.
Williams plays Rainbow Randolph in the 2002 black comedy "Death to Smoochy."
Williams and Oscar host Billy Crystal perform at the 76th Academy Awards show in 2004.
Williams poses for pictures with U.S. soldiers at the main U.S. base at Bagram, Afghanistan, on December 16, 2004.
Williams in 2007's "License to Wed."
Williams and Susan Schneider arrive at the premiere of "World's Greatest Dad" in Los Angeles on August 13, 2009.
Williams at the pre-premiere party for "Happy Feet Two" at the Grand Connaught Rooms in London on November 20, 2011.
Williams poses for photographs in Sydney, Australia, on December 5, 2011. He and Australian director George Miller were in Australia to promote "Happy Feet Two."
Williams' wife, Susan Schneider, said, "This morning, I lost my husband and my best friend, while the world lost one of its most beloved artists and beautiful human beings. I am utterly heartbroken."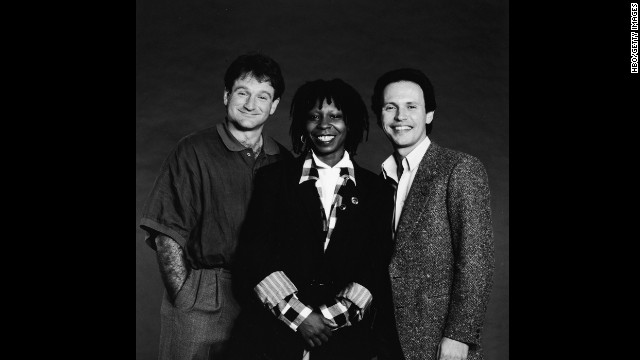 Photos: Robin Williams' career
"Robin's sobriety was intact and he was brave as he struggled with his own battles of depression, anxiety as well as early stages of Parkinson's disease, which he was not yet ready to share publicly.
"It is our hope in the wake of Robin's tragic passing, that others will find the strength to seek the care and support they need to treat whatever battles they are facing so they may feel less afraid."
Williams had been active as an actor in the last year of his life, performing in a CBS sitcom that was canceled this year and acting in four films that have yet to hit theaters.
It is not clear whether the early-stage Parkinson's disease affected his ability to work.
"Friends and family can usually detect changes in the Parkinson's patient including poor posture, loss of balance, and abnormal facial expressions," according to the National Parkinson Foundation. "During this initial phase of the disease, a patient usually experiences mild symptoms. These symptoms may inconvenience the day-to-day tasks the patient would otherwise complete with ease. Typically these symptoms will include the presence of tremors or experiencing shaking in one of the limbs."
Parkinson's disease "causes certain brain cells to die," according to the website of the National Institutes of Health. It is more likely to affect men than women and most often develops after age 50.
Williams used exercise and cycling to manage his stress and depression, and the prospect that the illness would prevent him from doing that was extremely upsetting, adding to the depression, the person familiar with his family said.
Fellow actor Michael J. Fox, who has Parkinson's and established the Michael J. Fox Foundation, said Thursday that he was unaware of his friend's condition.
"Stunned to learn Robin had PD. Pretty sure his support for our Fdn predated his diagnosis. A true friend; I wish him peace," Fox tweeted.
Investigators believe Williams used a belt to hang himself from a bedroom door sometime between late Sunday and when his personal assistant found him just before noon Monday, according to Marin County Assistant Deputy Chief Coroner Lt. Keith Boyd.
Boyd would not confirm or deny whether Williams left behind a letter, saying that investigators would discuss "the note or a note" later.
The coroner's investigation "revealed he had been seeking treatment for depression," Boyd said.
He spent time in a treatment facility in July, a time when his wife and representative have said he was battling depression.
Media reports at the time speculated that Williams had resumed drinking alcohol, but the statement from his wife appears to dispute those reports.
Williams entered rehab because of drug and alcohol addiction at least twice previously.
"Robin spent so much of his life helping others," his wife said. Whether he was entertaining millions on stage, film or television, our troops on the front lines, or comforting a sick child -- Robin wanted us to laugh and to feel less afraid."
Complete coverage on Robin Williams
Robin Williams: Full of talent, full of demons, full of heart
CNN's Dan Simon and Carolyn Sung contributed to this report.