California governor reverses parole for Charles Manson associate Bruce Davis
updated 3:27 PM EDT, Sat August 9, 2014
STORY HIGHLIGHTS
Gov. Jerry Brown had up to 150 days to nullify or modify a parole board's decision
The governor has reversed a board's decision to grant Davis parole before
Bruce Davis has been serving a life sentence since 1972
An associate of Charles Manson, Davis was convicted of murder in a pair of killings
(CNN) -- California Gov. Jerry Brown has reversed a parole board decision and denied the release of Bruce Davis -- a former associate of Charles Manson and a convicted murderer himself.
"I find the evidence shows that he currently poses an unreasonable danger to society if released from prison," Brown said in his decision released Friday night. "Therefore, I reverse the decision to parole Davis."
Davis was sent to state prison for life on April 21, 1972, for the first-degree murders of musician Gary Hinman and stuntman Donald "Shorty" Shea in 1969.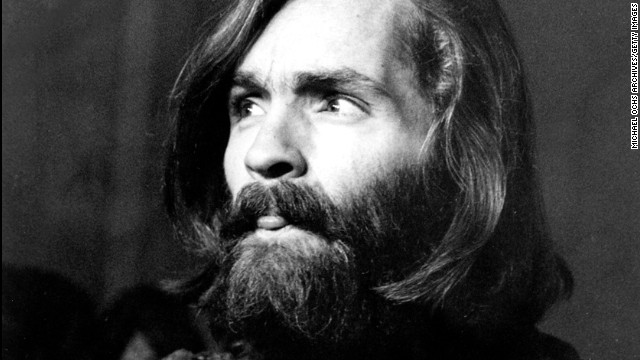 Saturday, August 9, marks 45 years since the murder of Sharon Tate and four others at the Los Angeles home of Tate and her husband, director Roman Polanski. The murders led to the arrest and trial of Charles Manson along with his followers, who physically committed the crimes.
Polanski and Tate at their wedding in January 1968. Tate was eight months pregnant at the time of her death.
Writer Wojciech Frykowski, coffee heiress Abigail Folger, celebrity hairstylist Jay Sebring and Steven Parent, a friend of the family's gardener, were also killed.
The victims were stabbed, shot and beaten to death.
Polanski, who was out of town at the time of the murders, is seen on the porch outside his home, the remnants of the word "pig" can be seen where it was scrawled on the door.
On the night of August 10, three of Manson's followers killed supermarket executive Leno LaBianca and his wife, Rosemary, at their home (pictured). This time Manson accompanied his followers to select the victims, but again did not take part in the killing.
Manson and his followers were arrested at this remote location, called Barker Ranch, on suspicion of auto theft. Police did not immediately connect them to the murders.
A break in the case came when Susan Atkins, already in jail, told a fellow inmate about the Tate murders. "Because we wanted to do a crime that would shock the world, that the world would have to stand up and take notice," she said.
Manson, along with five followers, is indicted on December 8, 1969, for the murders.
From left, Susan Atkins, Patricia Krenwinkel and Leslie Van Houten walk to court to appear for their roles in the murders.
Manson is escorted to his arraignment on conspiracy-murder charges related to the murders.
Manson appears with an "X" cut into his forehead when the trial starts on June 16, 1970. It was said to symbolize being crossed out of society. He later altered the scar to become a swastika.
After a seven-month trial, all the defendants were found guilty on January 25, 1971. Susan Atkins, Patricia Krenwinkel and Leslie Van Houten received the death penalty.
Manson is led, head shaved and beardless, to hear his sentence on March 29, 1971. He received the death penalty as well.
Charles "Tex" Watson was tried separately, after fleeing to Texas and fighting extradition to California. He was convicted and also sentenced to death in 1971. All the sentences were commuted to life in prison when California abolished the death penalty in 1972.
Manson is seen in court in 1986, during a parole hearing. He was denied for the sixth time.
Manson was denied parole for the 12th time on April 12, 2012. According to the California Parole Board, he has accrued 108 serious disciplinary violations in prison since 1971 and has shown no remorse for the murders.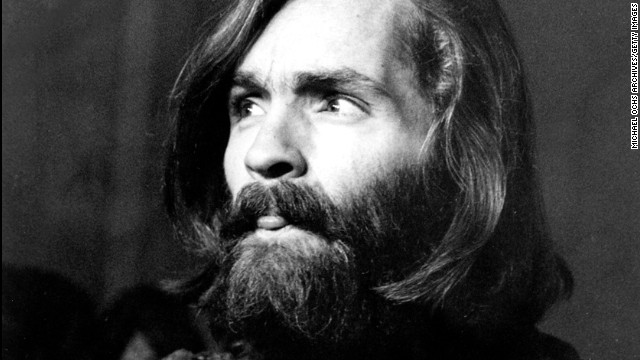 Manson Family murders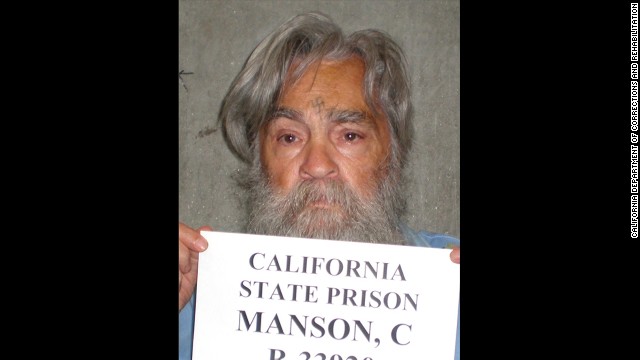 This image is the most recent photo of infamous inmate Charles Manson, taken in 2011.
In this 2009 prison photo, Manson is seen without his trademark long hair.
Manson is seen slightly disheveled in this 2006 prison booking photo.
Cult leader Manson is seen in the prison booking photo from August 2002.
Manson in this August 1996 prison booking photo.
Manson smirks at the camera in this 1978 photo.
Manson is seen with his trademark swastika forehead tattoo in August 1970.
This 1969 mug shot shows Manson soon after the murder of actress Sharon Tate.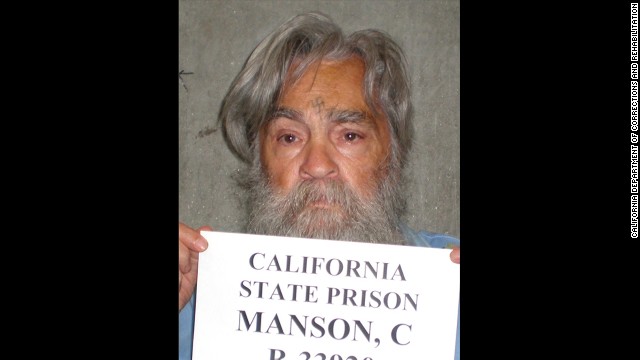 Charles Manson: The infamous inmate
In March, the state Board of Parole Hearings granted parole for the 71-year-old Davis following his 28th parole suitability hearing.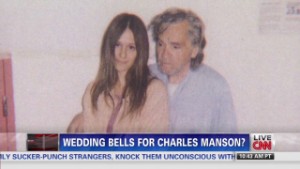 Who would marry Charles Manson?
Brown had up to 150 days to nullify or modify the decision.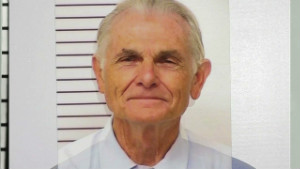 Manson follower's parole denied
In reversing the board, Brown cited the viciousness of the killing.
"The exceptional brutality of these crimes and the terror the Manson Family inflicted on the Los Angeles community 45 years ago still resonate," he said.
It is the third time a California governor has refused to release Davis.
In January 2010 and October 2012, the parole board granted him parole. In the second case, the board explained it made such a recommendation because of Davis' "positive adjustment, record of no recent disciplinary problems, and for successfully completing academic and vocational education and self-help programs."
Both times, the sitting governors -- first Arnold Schwarzenegger and later Brown -- reversed that decision.
"When considered as a whole, I find the evidence ... shows why he currently poses a danger to society if released from prison," Brown wrote in 2013 to explain his reversal.
No Manson "family" member has been freed solely for good behavior.
The group's gruesome killings inspired the best-selling book "Helter Skelter" and made their undisputed ringleader Manson a cult figure.
The 1969 spree ensnared several victims, including 8-months-pregnant actress Sharon Tate.
Manson is serving a life sentence for his role in nine murders. He was denied parole for the 12th time in 2012; his next such hearing is set for 2027, at which time he'd be age 92.
Why people still pay attention to Charles Manson
LAPD hopes decades-old tapes hold clues to Manson murder mystery
Manson follower accused of trying to smuggle phone to cult leader
CNN's Greg Botelho and Artemis Moshtaghian contributed to this report.