J.K. Rowling writes to grieving teen
updated 8:58 PM EDT, Thu August 7, 2014
STORY HIGHLIGHTS
Stay had quoted Dumbledore at memorial
She is the sole survivor of her family tragedy
Rowling sent a care package including a wand and an autographed book
(CNN) -- J.K Rowling has recast her "Harry Potter" magic and reportedly brought Dumblebore back to life.
A spokesperson for the author confirms Rowling sent a letter and a package to a Texas teenager who optimistically found strength in the words of a "Harry Potter" film after witnessing the murder of her immediate family.
Fifteen-year-old Cassidy Stay lost both parents and four siblings to a gunman in Texas last month. Cassidy was shot in the head and survived the gunshot wound only because she played dead. Authorities have called her survival a miracle.
Cassidy had seen the unimaginable, but was still thinking about happiness. At a memorial for her family, Cassidy gave a speech in front of media saying she believed her family was "in much a better place."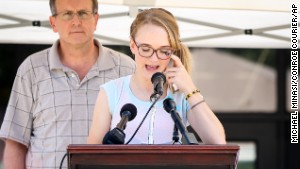 Cassidy Stay 'needs a lot of support'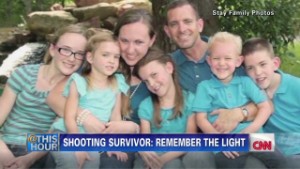 Lone shooting survivor remembers family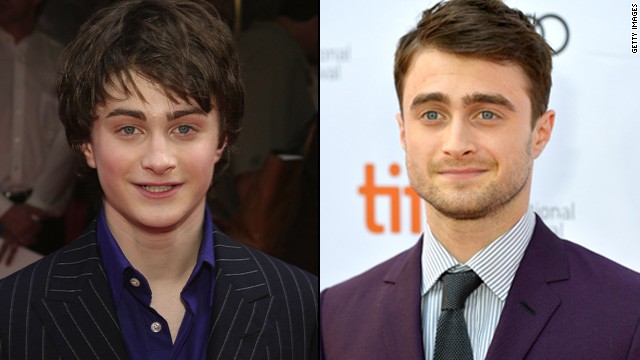 Daniel Radcliffe proved on the October 28 edition of "The Tonight Show" that his talents go far beyond acting; Radcliffe's also a pretty great rapper, too. The 25-year-old will next appear in the Judd Apatow comedy "Trainwreck" in 2015. What's the rest of the cast up to these days?
Since portraying sharp witch Hermione in the "Harry Potter" series, Emma Watson has broken away from the supernatural with roles grounded in the (mostly) real world. After "My Week With Marilyn," "The Perks of Being A Wallflower" and "The Bling Ring," the 24-year-old actress also showed her sense of humor in Seth Rogen's outlandish summer comedy, "This Is the End." She'll next appear in the 2015 thriller, "Regression."
Rupert Grint kept it fairly low-key after he ended his 10-year run as one of Harry Potter's best friends, Ron Weasley. The 26-year-old took on a risky role with 2013's "CGBG" -- if you need proof that Grint's all grown-up, check out the trailer.
Bonnie Wright began playing Ginny Weasley at age 10, and since leaving the franchise has been on a steady diet of dramas. Wright appeared in "The Philosophers," followed by "Before I Sleep" with Tom Sizemore.
Just enough time has passed for us to stop cringing at the sight of Tom Felton, who came to be known as the weakling bully Draco Malfoy. Even while working on the "Potter" franchise, Felton dabbled in other films, like "The Disappeared" and "Get Him to the Greek." Felton has been busy since "Potter" wrapped, and appeared in the World War II movie "Ghosts of the Pacific" and the TNT cop drama "Murder in the First."
By the time the "Potter" movies wrapped, Matthew Lewis -- and his character, Neville Longbottom -- had morphed into quite the charming young man. Now 25, Lewis initially migrated over to TV for a spell with "The Syndicate" and "Bluestone 42."
The brothers who played the elder Weasleys -- George and Fred -- don't have the trademark ginger hair anymore, but they're still recognizable as the prankster pair. James (left) and Oliver Phelps are still happy to talk all things "Potter," even as they move on to other endeavors. James has been active on stage, and Oliver has been traveling in support of his website, JopWorld.com.
Evanna Lynch's Luna Lovegood showed up halfway through the "Potter" saga, but her character was so wonderfully strange she's easily among the most memorable. And if there's anyone who's eager for the "Harry Potter" spinoff films, it's Lynch: "Maybe 'Fantastic Beasts' will turn into a long ting like HP did & I can play Luna as an old lady?" she tweeted. "Even if I'm too old to play Luna, can I go through 10 hours prosthetics to play a crumple-horned-snorkack. Please??"
Jamie Waylett's Vincent Crabbe appeared in the first half of the franchise, and life post-"Potter" hasn't been so easy for the actor. In May 2012, he was sentenced to two years in jail for his participation in the 2011 London riots.
Devon Murray's Seamus Finnigan was an easy character to love, and fans have missed seeing Murray (and hearing his accent) on the big screen. The 26-year-old actor assured a supporter from his unverified Twitter account in late September 2013 that he's "been offered a lead role in a new movie so could be seeing my mug soon :)"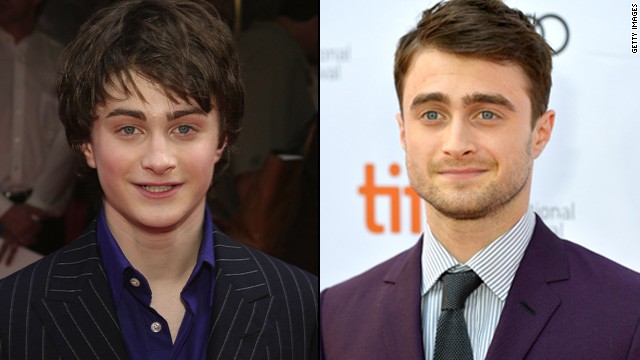 Photos: 'Harry Potter': Hogwarts class of '11
Quoting the words of Dumbledore, the wise headmaster of Hogwarts, she said "Happiness can be found even in the darkest of times, if one only remembers to turn on the light."
Sole survivor in Texas shooting looks for hope amid her horror
The same day Cassidy gave her speech, a Facebook page called "We want JK Rowling to meet Cassidy Stay" formed and quickly gained traction.
While the group page acknowledges that Cassidy is not a follower of the page, the creator claims to know a friend of Cassidy's who "confirmed that JK Rowling did, in fact, write her a personalized letter from 'Dumbledore' (hand-written with purple ink). She was also sent a wand, an acceptance letter to Hogwarts with a school supply list, along with the 3rd book with JK's autograph" the group post said.
Rowling's spokesperson told CNN: "We can confirm that J.K. Rowling sent Cassidy Stay a letter and package, but the contents of the letter and how it came about are private and between her and Cassidy. We're not commenting any further on the letter or what it contained."
'Harry Potter' returns in a J.K. Rowling short story
J.K. Rowling's 'The Cuckoo's Calling' sequel announced