Netflix: Stay tuned for more 'Arrested Development'
updated 12:23 PM EDT, Wed August 6, 2014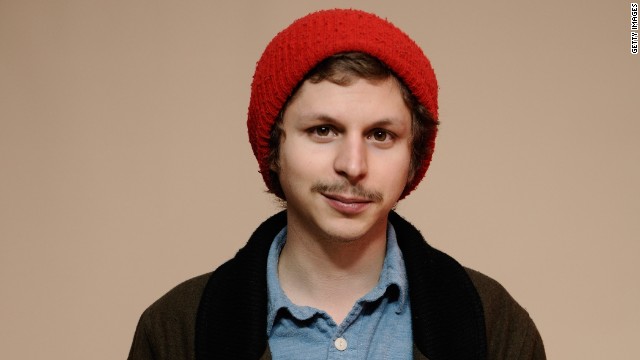 Michael Cera has made us laugh in flicks like "Superbad," "Nick and Norah's Infinite Playlist" and "Scott Pilgrim vs. the World" since his last shift at the frozen banana stand on "Arrested Development." The actor, who starred alongside his on-screen dad in 2007's "Juno," released a surprise, 18-track album called "True That" in August 2014. See what his fellow castmates been up to since the show ended in 2006.
Jason Bateman's movie career has flourished since "Arrested Development" went off the air. He piqued fans' interest in 2007's "Juno" and went on to appear in films such as "Hancock," "Up in the Air" and "Couples Retreat." In 2013 he had his film directorial debut with "Bad Words" which he also starred in.
Since playing Lindsay on the series, Portia de Rossi has appeared on "Nip/Tuck" and "Better Off Ted." She married Ellen DeGeneres in 2008 and published a memoir, "Unbearable Lightness: A Story of Loss and Gain," in 2010. She will next appear in Season 4 of "Scandal."
Will Arnett has certainly been busy since he traded in GOB's magic tricks in 2006. The actor appeared alongside then wife Amy Poehler in 2007's "Blades of Glory" and 2009's "Spring Breakdown." He's had recurring roles on several popular series, as well as starring roles on Fox's short-lived "Running Wilde" and NBC's "Up All Night." He currently appears on the series "The Millers" and has a role in the 2014 "Teenage Mutant Ninja Turtles" film.
Since taking on the role of Lindsay and Tobias' teenage daughter Maeby, Alia Shawkat has appeared in films like "Whip It," "The Runaways," "Cedar Rapids" and "Ruby Sparks."
Tony Hale continued to make us laugh since playing Buster on "Arrested Development." He's appeared in several movies and TV shows since, such as "Ctrl" and "Chuck." Hale plays Gary Walsh on HBO's "Veep" for which he won an Emmy for outstanding supporting actor in a comedy series in 2013.
Oh, how we've missed the always hilarious Tobias. Actor David Cross has shown up in the "Alvin and the Chipmunks" franchise and has lent his voice to animated features such as "Megamind" and "Kung Fu Panda." He played Andy Weeks on Fox's "Running Wilde," and he made us laugh as Duane Bailey on the third season of "Modern Family."
Jeffrey Tambor has made cameos on quite a few sitcoms since his days as the Bluth family patriarch. He's also appeared on the big screen in flicks like "The Hangover," "The Invention of Lying," "Mr. Popper's Penguins" and "For the Love of Money." In 2014 Amazon premiered its original series "Transparent" in which he plays a transgender dad.
Jessica Walter played Tabitha Wilson on "90210," Betty Hanadarko on "Saving Grace" and Henrietta on "Gravity," in addition to voicing Malory on FX's "Archer." But we can't deny that we miss Walter's role as Lucille on "Arrested Development."
Michael Cera
Jason Bateman
Portia de Rossi
Will Arnett
Alia Shawkat
Tony Hale
David Cross
Jeffrey Tambor
Jessica Walter
STORY HIGHLIGHTS
Netflix content chief: More "Arrested Development" planned
"It's just a matter of when," he tells USA Today
Service is being aggressive with new series
(CNN) -- Get ready for more "Arrested Development."
Ted Sarandos, the chief content officer of Netflix, told USA Today that he's "positive" about another season of the Emmy-winning sitcom.
It's "just a matter of when," he said.
Why can't you stop watching Netflix?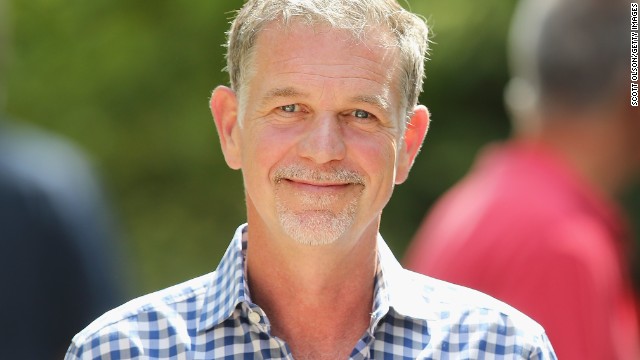 Reed Hastings, pictured, and Marc Rudolph, two software engineers, founded Netflix in 1997 to use the Internet to rent movies on DVD, then a new format. (An old, discredited story claims that Hastings had the idea after Blockbuster charged him a $40 late fee for "Apollo 13.") Rudolph left in 2002.
In 1999, Netflix adopts a monthly subscription model: unlimited rentals for a single monthly rate.
In 2006, the company announced the $1 million "Netflix Prize," encouraging people to come up with a better algorithm than its current recommendation system, which was gummed up by divisive movies such as "Napoleon Dynamite." Three years later, the prize is claimed by a seven-man team, though Netflix never used their idea.
Netflix moved into streaming in 2007. By now subscriptions were increasing by leaps and bounds: Three years later, the service had topped 20 million subscribers.
The company announces a move into original programming with "House of Cards," a series about Washington intrigue produced by David Fincher and Kevin Spacey. It premiered in 2013.
In an attempt to split its DVD and streaming businesses, Netflix created Qwikster for DVD distribution in 2011. Within a month, consumer protests prompted the company to drop the idea.
"House of Cards" isn't the first original show to debut on the service. "Lilyhammer," starring Steven Van Zandt as an American gangster in Norway, premiered February 6, 2012, with all eight episodes available for streaming right away -- a distribution arrangement the company does for many of its series.
The first season of "House of Cards" premiered February 1, 2013. Netflix had invested $100 million for two 13-episode seasons -- a huge risk -- but the first season eventually earned eight Emmy nominations and greatly increased Netflix's visibility. The Emmy nods are the first for an online-only Web show. The second season premiered February 14, 2014, and earned 13 Emmy nominations.
Though "Hemlock Grove," which premiered April 19, 2013, hasn't gotten the press Netflix's other series have, the Eli Roth-produced horror show has enough of a following that it was renewed for a second season, which premiered in early July 2014.
Netflix also broadcast a fourth season of "Arrested Development," the Fox series that went off the air in 2006. The Netflix season, which premiered May 26, 2013, is 15 episodes and -- if anything -- even more intricate than the original network run.
"Orange Is the New Black," about the inmates of a women's prison, premiered July 11, 2013. Netflix said in November that it was the service's most-watched original series. The first season received 12 Emmy nominations. The second season premiered June 6, 2014.
"Derek," a UK series starring Ricky Gervais, was picked up by Netflix and premiered on September 12, 2013, in the United States.
Siblings Andy and Lana Wachowski, who created the "Matrix" movie trilogy, are at work on a Netflix series called "Sense8."
The company must be doing something right. As of the middle of 2014, Netflix has more than 50 million subscribers. Its stock price is well over $400 a share, having increased tenfold since 2009.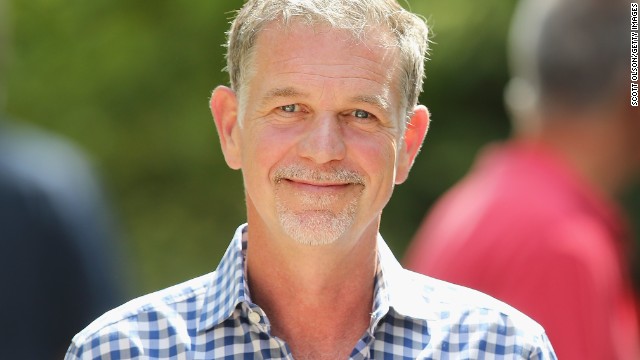 A brief history of Netflix
After three seasons on Fox in the mid-'00s -- including one in which it won the Emmy for best comedy series -- "Arrested's" fourth season premiered on Netflix on May 26, 2013. Since then, there's also been discussion of an "Arrested Development" movie, but nothing has come of it so far.
Sarandos said he agreed with criticism that the cast didn't appear together enough during the fourth season, and organizing cast members' schedules is key to the success of a fifth season.
He also told USA Today about other plans, including "Marco Polo," a series due later this year; a sitcom starring Jane Fonda and Lily Tomlin, "Grace and Frankie," coming in 2015; and the Wachowskis' show about telepaths, "Sense8."
Also due next year: new seasons of "House of Cards" and "Orange Is the New Black."
Thanks largely to "Cards" and "Orange," Netflix is up for 31 Emmys this year.