STORY HIGHLIGHTS
Hollywood studios agreed to movie self-censorship from '30s to '60s under Production Code
Censorship collapsed in wake of "Virginia Woolf," "Blow-Up" and "Bonnie and Clyde"
Led by Jack Valenti, studios and theater owners backed system rating movies in 1968
Movies go by system today despite criticism that ratings inconsistent, easier on violence
(CNN) -- It was a "three-piss" movie.
That was studio chief Jack Warner's review of "Bonnie and Clyde" when he first screened it in 1967. Early reaction from influential critics decrying its violence wasn't much better.
Making "Bonnie and Clyde" would have been impossible for Warner Bros. a few years earlier. Its portrayal of attractive young killers would have collided with the censorship code, which demanded "the sympathy of the audience shall never be thrown to the side of crime, wrongdoing, evil or sin."
But Hollywood was undergoing a revolution as social change swept the country in the 1960s. The youth-oriented "Bonnie and Clyde" was one of the final nails in the coffin of the Production Code, or Hays Code, the self-censorship that had ruled American movies for more than 30 years. The industry would soon ditch the strict regulations and adopt ratings that allowed filmmakers more freedom and let parents decide which films their children could see.
The decade was ripe for the ratings system, according to Joan Graves, current head of the movie ratings board. "There was upheaval everywhere. It was a complete reversal of rules," she says.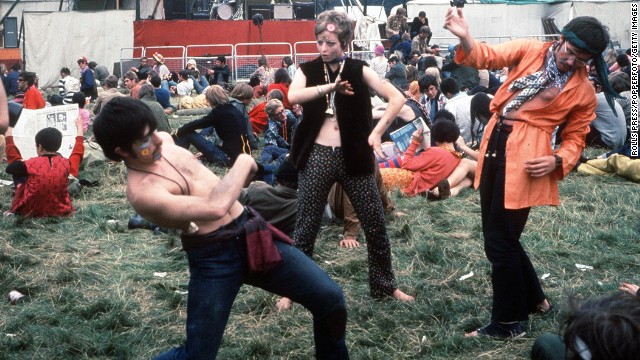 Sex, drugs and rock 'n' roll defined the 1960s. But the decade was also a time of pivotal change — politically, socially and technologically. Check out 60 of the most iconic moments of the decade, and then experience "The Sixties" on CNN.
On February 1, 1960, four African-American college students made history just by sitting down at a whites-only lunch counter at a Woolworth's in Greensboro, North Carolina. Service never came for the "Greensboro Four," as they came to be known, and their peaceful demonstration drew national attention and sparked more "sit-ins" in Southern cities.
Elvis Presley's musical heyday was in the 1950s, but he remained a major star in the 1960s. Here, Presley, 25, is pictured with his future wife, Priscilla, shortly before his discharge from the U.S. Army in 1960. Presley served two years in the Army.
Wounded people in South Africa's Sharpeville township lie in the street on March 21, 1960, after police opened fire on black demonstrators marching against the country's segregation system known as apartheid. At least 180 black Africans, most of them women and children, were injured and 69 were killed in the Sharpeville massacre that signaled the start of armed resistance against apartheid.
Theodore Maiman pours liquid nitrogen into a cooling unit around one of the first experimental lasers in his laboratory in Santa Monica, California. Maiman's ruby laser, created on May 16, 1960, is considered to be one of the top technological achievements of the 20th century. It paved the way for fiber-optic communications, CDs, DVDs and sight-restoring surgery.
On June 23, 1960, the U.S. Food and Drug Administration approved Enovid, the first birth-control pill for women.
The first televised presidential debate was on September 26, 1960, and it involved U.S. Vice President Richard Nixon, left, and Sen. John F. Kennedy of Massachusetts. The debate is largely credited with helping to make a star out of Kennedy, who won the election later that year.
Cuban leader Fidel Castro, lower right, sits inside a tank near Playa Giron, Cuba, during the Bay of Pigs invasion on April 17, 1961. On that day, about 1,500 CIA-backed Cuban exiles landed at Cuba's Bay of Pigs in hopes of triggering an uprising against Castro. It was a complete disaster for President John F. Kennedy's fledgling administration.
Helen Gurley Brown, editor of Cosmopolitan magazine, published her book "Sex and the Single Girl" in 1962. The book helped spark the sexual revolution and popularize the notion that the modern woman could "have it all," including a successful career and a fulfilling sex life.
In 1962, Massachusetts Institute of Technology students Steve Russell, Martin "Shag" Graetz and Alan Kotok created "Spacewar!" which is widely considered the first interactive video game. Dueling players fired at each other's spaceships using early versions of joysticks. This photo shows the three "Spacewar!" inventors playing the game at Boston's Computer Museum in 1983.
The drug LSD became popular in the 1960s, leading the U.S. Food and Drug Administration to designate it an experimental drug in 1962. Harvard psychologist Timothy Leary, pictured here, became an advocate for the drug, coining the phrase, "Turn on, tune in, drop out."
Before Daniel Craig or Pierce Brosnan, there was Sean Connery, who starred in the first James Bond film, "Dr. No," in 1962. With the most recent Bond film released in 2012 ("Skyfall"), the James Bond series is the longest running film series of all time.
Actress Marilyn Monroe was found dead in her apartment on August 5, 1962, at the age of 36. Officials ruled her death as probable suicide from sleeping pill overdose, but to this day there remain many conspiracy theories.
The No. 15 issue of the "Amazing Fantasy" comic book series, published August 10, 1962, marked the first appearance of Spider-Man. The issue is one of the most valuable comics of all time.
Johnny Carson, right, took over "The Tonight Show" on October 1, 1962, with co-host Ed McMahon. They retired from the late-night talk show 30 years later. This year, Saturday Night Live alum Jimmy Fallon became the show's new host after Jay Leno, who hosted the show for 22 years.
U.S. President John F. Kennedy delivers a nationally televised address about the Cuban missile crisis on October 22, 1962. After learning that the Soviet Union had begun shipping missiles to Cuba, Kennedy announced a strategic blockade of Cuba and warned the Soviet Union that the U.S. would seize any more deliveries.
Crowds in Seattle gather for the first viewing of the Boeing 727 jet in December 1962. The aircraft's first flight would take place on February 9, 1963. The 727 is credited with opening the door to domestic travel for millions of everyday Americans.
Inventor Edwin Land, president and co-founder of the Polaroid Corporation, demonstrates his company's new instant-color film in 1963.
Betty Friedan energized the feminist movement in 1963 with her book "The Feminine Mystique." The book detailed the frustration of women who were expected to rely on their husbands and children for their happiness.
Patsy Cline performs at Nashville's Grand Ole Opry in this undated photo. The country music star and three others were killed in a plane crash March 5, 1963, near Camden, Tennessee.
The Beatles released their first album, "Please Please Me," in the United Kingdom on March 22, 1963. Here, the band is honored on November 18, 1963, for the massive sales of albums "Please Please Me" and "With the Beatles."
Federal Deputy Attorney General Nicholas Katzenbach, standing on the right, confronts Alabama Gov. George Wallace at the University of Alabama in Tuscaloosa on June 11, 1963. Wallace is standing in the doorway to prevent two African-American students from entering despite a presidential order. Wallace, who was pro-segregation, later stood aside.
Myrlie Evers, widow of civil rights activist Medgar Evers, comforts their son Darrell while their daughter, Reena, wipes her tears during Evers' funeral on June 18, 1963. Evers was assassinated days earlier at his home in Jackson, Mississippi.
U.S. President John F. Kennedy delivers his famous "Ich bin ein Berliner" ("I am a Berliner") speech to a massive crowd in West Berlin on June 26, 1963.
The Rev. Martin Luther King Jr. gives his "I Have a Dream" speech to a crowd in Washington during the March on Washington for Jobs and Freedom, also known as the Freedom March, on August 28, 1963. The speech is considered one of the most important in American history, and it helped rally support for the Civil Rights Act of 1964.
Walter Cronkite sits behind the news desk on the set of the "CBS Evening News with Walter Cronkite" in August 1963. One month later, it became network television's first nightly half-hour news program.
A coffin is loaded into a hearse at a funeral in Birmingham, Alabama, for victims of the 16th Street Baptist Church bombing. Four African-American girls were killed and at least 14 others were wounded when a bomb blast tore through church services on September 15, 1963. Three former Ku Klux Klan members were later convicted of murder for the bombing.
The first push-button telephone was made available to AT&T customers on November 18, 1963. The phone had extension buttons at the bottom for office use.
U.S. President John F. Kennedy was assassinated during a motorcade in Dallas on November 22, 1963.
CBS used instant replay for the first time during the airing of the Army-Navy game that took place December 7, 1963, in Philadelphia's Municipal Stadium.
More than two years after it was constructed, the Berlin Wall opened for the first time on December 20, 1963, allowing citizens of West Berlin to visit their relatives in communist East Berlin.
Artist Andy Warhol stands in the doorway of his studio, the Factory, in 1964, holding the acetate he used to make his famous Marilyn Monroe paintings. Warhol's work centered on famous personalities and iconic American objects, making him a leading figure in the pop art movement.
On February 9, 1964, the Beatles made their U.S. debut on "The Ed Sullivan Show," kicking off the American strain of "Beatlemania" — a fever that had already infected their native Britain.
Boxer Muhammad Ali — then known as Cassius Clay — upsets Sonny Liston in a heavyweight title fight in Miami Beach, Florida, on February 25, 1964. He was 22 years old. A short time later, Clay joined the Nation of Islam and changed his name to Muhammad Ali.
The 1965 Ford Mustang was first officially revealed to the public at the 1964 World's Fair in New York. Standard equipment included carpet, bucket seats and a 170-cubic-inch, six-cylinder engine that was coupled with a three-speed floor-shift transmission. With a price that started at just under $2,400, the car captured America's affection and is still being produced today.
South African resistance leader Nelson Mandela, left, talks to Cape Town teacher C Andrews in 1964. On June 12, 1964, Mandela was sentenced to life in prison for four counts of sabotage. He was released 27 years later, and when apartheid ended he became the country's first black president.
After signing the Civil Rights Act of 1964, U.S. President Lyndon B. Johnson shakes hands with the Rev. Martin Luther King Jr. The legislation outlawed discrimination in public places and banned discrimination based on race, gender, religion or national origin. It also encouraged the desegregation of public schools.
"Peace, Little Girl," a 1964 political ad for U.S. President Lyndon B. Johnson, was arguably the most famous — and the most negative — campaign ad in U.S. history. The ad, which played only once, showed a little girl counting daisy petals before an image of a nuclear explosion. Known as the "Daisy Girl" ad, it was credited with helping Johnson defeat U.S. Sen. Barry Goldwater in the landslide 1964 election.
On February 9, 1965, the United States deployed its first combat troops to South Vietnam, significantly escalating its role in the war. Here, the U.S. Marines' 163rd Helicopter Squadron discharges South Vietnamese troops for an assault against the Viet Cong hidden along the tree line in the background.
Civil rights activist Malcolm X is carried from the Audubon Ballroom in New York, where he had just been shot on February 21, 1965. He died shortly after.
State troopers swing batons to break up a civil rights voting march in Selma, Alabama, on March 7, 1965. "Bloody Sunday," as it became known, helped fuel the drive for passage of the Voting Rights Act of 1965.
U.S. President Lyndon B. Johnson hands a pen to the Rev. Martin Luther King Jr. during the signing of the Voting Rights Act on August 6, 1965. The landmark legislation helped protect minorities who had previously encountered unfair barriers to voting.
Two youths, carrying lampshades from a looted store, run down a street in the Watts neighborhood of Los Angeles on August 13, 1965. The Watts Riots were sparked by tensions between the city's black residents and police. The six days of violence left 34 dead and resulted in $40 million of property damage.
The "Batman" TV series debuted in 1966, starring Adam West as the Caped Crusader and Burt Ward as his sidekick, Robin. The show aired for only three seasons, but it was a pop culture sensation at the time and a cult classic for future generations. There was also a feature film in 1966.
Chinese leader Mao Zedong, standing front and center, rides through a Tiananmen Square rally in Beijing in 1966. In May of that year, Mao launched the Cultural Revolution to enforce communism and get rid of old institutions and his political enemies. The political movement careened out of control and led to massive political purges, deaths and destruction before it ended in 1976.
The Green Bay Packers and the Kansas City Chiefs played the first Super Bowl on January 15, 1967, in Los Angeles. The Packers won the football game 35-10.
Israeli soldiers stand in front of the Western Wall on June 9, 1967, in the old city of Jerusalem following its recapture from Jordanian rule in the Six-Day War.
Supreme Court Justice Thurgood Marshall, with his family at his side, takes his seat at the court for the first time on October 2, 1967. Marshall was the first African-American to be appointed to the high court.
A demonstrator offers a flower to military police at the Pentagon during an anti-Vietnam protest in Washington on October 21, 1967. Marches such as this one helped turn public opinion against the war.
Dr. Christiaan Barnard is shown after performing the first human heart transplant on patient Louis Washkansky on December 3, 1967, in Cape Town, South Africa.
South Vietnamese Gen. Nguyen Ngoc Loan, chief of the national police, executes suspected Viet Cong officer Nguyen Van Lem — also known as Bay Lop — on a Saigon street on February 1, 1968. It was early in the Tet Offensive, one of the largest military campaigns of the Vietnam War.
Houses in My Lai, South Vietnam, burn during the My Lai massacre on March 16, 1968. American troops came to the remote hamlet and killed hundreds of unarmed civilians. The incident, one of the darkest moments of the Vietnam War, further increased opposition to U.S. involvement in the war.
This photo was taken on April 4, 1968, moments after the Rev. Martin Luther King Jr. was shot and killed by a sniper as he stood on a balcony of the Lorraine Motel in Memphis, Tennessee. King was in Memphis to support striking sanitation workers.
U.S. Sen. Robert F. Kennedy, the brother of former President John F. Kennedy, was shot shortly after midnight on June 5, 1968, in Los Angeles. Sirhan Sirhan was convicted of assassinating Kennedy and wounding five other people inside the kitchen service pantry of the former Ambassador Hotel.
Members of the New York delegation protest against the Vietnam War during the 1968 Democratic National Convention held in Chicago. Outside, riots erupted, with tens of thousands of Vietnam War protesters clashing with Chicago police and National Guard forces.
Residents of Prague, Czechoslovakia, throw burning torches in an attempt to stop a Soviet tank on August 21, 1968. A Soviet-led invasion by Warsaw Pact troops crushed the so-called Prague Spring reform and re-established totalitarian rule.
The iconic Sunday night news magazine "60 Minutes" premiered September 24, 1968, with Harry Reasoner, left, and Mike Wallace, right. At the center is Don Hewitt, the show's creator and producer.
Apollo 11 astronaut Edwin E. "Buzz" Aldrin Jr. salutes the U.S. flag on the lunar surface on July 20, 1969. Aldrin and mission commander Neil Armstrong became the first humans to walk on the moon. Their mission was considered an American victory in the Cold War and subsequent space race, meeting President Kennedy's goal of "landing a man on the moon and returning him safely" before the end of the decade.
Singer Roger Daltrey and guitarist Pete Townshend of The Who perform on stage at the Woodstock Music Festival in Bethel, New York. An estimated 400,000 people attended the festival, which took place in August 1969.
Cult leader Charles Manson is taken into court to face murder charges on December 5, 1969, in Los Angeles. At Manson's command, a small group of his most ardent followers brutally murdered five people at the Los Angeles home of film director Roman Polanski on August 8-9, 1969, including Polanski's pregnant wife, actress Sharon Tate. Manson was convicted for orchestrating the murders and sentenced to death. The sentence was later commuted to life in prison.
With the help of a handful of leading universities and other labs, work began on a project to directly link a number of computers. In 1969, with money from the U.S. Defense Department, the first node of this network was installed on the campus of UCLA. The diagram shows the "network of networks" of ARPANET, as it was called. The forebear of the Internet was born. What did the '60s look like to you? Share your photos here.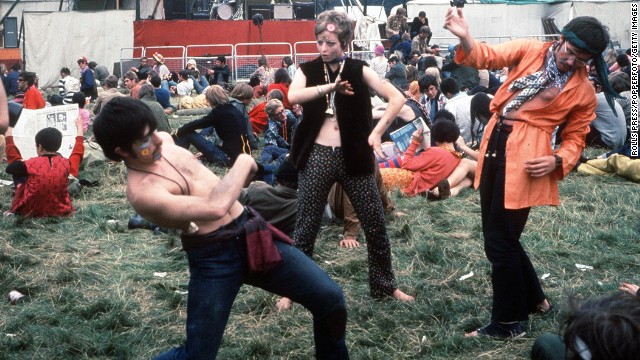 Photos: 60 iconic moments from the 1960s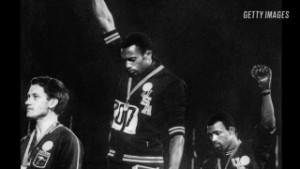 8 events that changed the world in 1968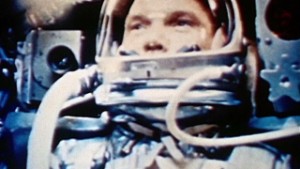 The space race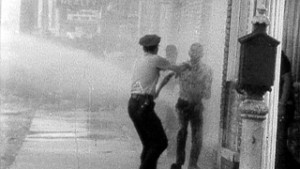 A long march to freedom
The '60s conjure up images of sex, violence, drugs, and political and social revolt, but few American films then could reflect this tumult.
"The old '50s Doris Day/Rock Hudson comedies ... were thought of as fluffy and too unrealistic. The climate was right for it," Graves says.
5 surprising things that TV in the '60s changed
The major studios and theater owners in 1968 finally agreed to the voluntary rating system, which originally classified movies into four categories. Anyone who has come of age since the '60s has grown up with movie ratings — initially G, M (later PG), R and X and now G, PG, PG-13, R and NC-17. Today, they still determine the way in which movies are released and marketed as well as give parents the responsibility for their children's viewing habits.
Ratings opened the door to a wider variety of films, says Jon Lewis, a film studies professor at Oregon State University and author of "Hollywood v. Hardcore: How the Struggle Over Censorship Saved the Modern Film Industry."
Eventually, the studios came up with "a new range of products that would have been unthinkable before 1968."
With "Bonnie and Clyde," Warner, the aging mogul, showed his disdain and lack of interest for what he considered a gangster movie retread with frequent trips to the toilet, according to the Mark Harris book "Pictures at a Revolution." But younger moviegoers discovered something new in this '60s take on '30s outlaws.
Both it and "The Graduate" appealed to young audiences, precisely what the ratings system intended to help revive the industry, Lewis says.
These two films that captured the decade's rebellious spirit anticipated the new order.
"Their success made it clear to the studios they needed to make a change," he says.
No 'excessive and lustful kissing'
Movies from the Great Society still played by rules from the Great Depression.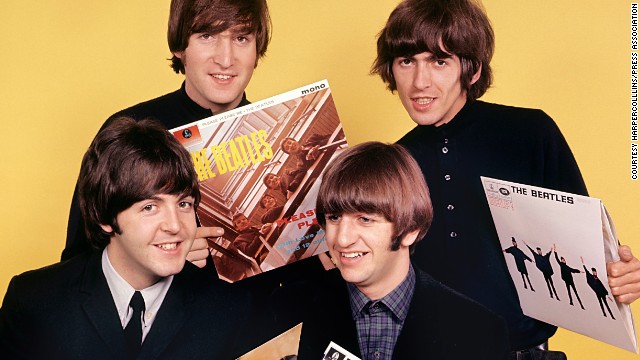 The Beatles arrived in the U.S. 50 years ago and embarked on a history-making path of pop culture dominance. "The Sixties: The British Invasion" looks at John, Paul, George and Ringo and how the Fab Four's influence persists. Over the years, the facts of the Beatles' story have sometimes been shoved out of the way by half-truths, misconceptions and outright fiction. Here are a few details you might have heard, with the true story provided by Mark Lewisohn's "Tune In" and others.
John Lennon once said that Ringo Starr not only wasn't the best drummer in rock, he wasn't the best drummer in the Beatles. Biographer Mark Lewisohn says this is a line from a TV comedy sketch in the 1980s -- after Lennon died. The Beatles actually defended Ringo strongly over the years.
The Beatles were against wearing suits. Again, not true, says Lewisohn. Though Lennon later trashed the neat look as a sellout demanded by manager Brian Epstein, in the early '60s they were eager for a change. "I just saw it as playing a game," said Harrison. "I'll wear a f****** balloon if somebody's going to pay me!" said Lennon.
They grew up poor. Not really. Harrison's and McCartney's families were working class, and Lennon's childhood included trips to an upscale relative's house in Scotland. Only Starr, who was also sickly, grew up in poverty, in the blighted Dingle neighborhood.
They booted drummer Pete Best out of jealousy. Producer George Martin wasn't impressed by Best (second from left), and McCartney has said he "was holding us back." The rest of the Beatles were equally unsentimental. Ringo Starr, who had played with the Beatles occasionally, was a far better drummer -- and when he joined, "from that moment on, it gelled," said Harrison.
Stu Sutcliffe was a terrible bassist. Though Sutcliffe (standing, third from left) was no McCartney, he went from complete neophyte to solid rhythm player during the band's Hamburg days. He left the job because he wanted to pursue his painting, and McCartney remembers being "lumbered with" the position as new bassist.
John Lennon saw his mother, Julia, killed in front of him. Julia Dykins, as she was known after her marriage to Bobby Dykins, died on July 15, 1958. After a chat with her sister, John's Aunt Mimi, she went to catch a bus and was hit by a car crossing Menlove Avenue. John found out about her death later that day.
The Beatles made their U.S. television debut on "The Ed Sullivan Show," February 9, 1964. It was the band's first U.S. television performance, but they'd already been seen on American TV during a CBS News segment in December, 1963. Pieces from the segment also ran on Jack Paar's talk show in January 1964.
The title "Lucy in the Sky with Diamonds" is a reference to LSD. Though its imagery of "plasticine porters" and "kaleidoscope eyes" owes a lot to drugs (as well as John Lennon's fondness for Lewis Carroll-esque absurdity), the song was inspired by a drawing made by Lennon's son, Julian.
"Paul is dead." An elaborate theory -- perhaps best explained by Joel Glazier in a 1979 article for the Beatles fanzine "Strawberry Fields Forever" -- maintains that Paul McCartney (here with Brian Epstein) died in 1966 and was replaced by a talented double. (There are dozens of clues for you all -- especially on the White Album.) Though it's fascinating to ponder all the backwards sounds and colorful images, this theory says more about our abilities to find patterns than it does about McCartney's fate.
The Beatles performed on Johnny Carson's "Tonight Show." Lennon and McCartney did visit "Tonight" on May 14, 1968, but they didn't perform -- and the guest host for the evening was Joe Garagiola. Ed McMahon was around, though.
Yoko Ono broke up the Beatles. Oh, if only Yoko hadn't stolen John away from the group, they would have stayed together! Right. Actually, the Beatles were already fragmenting -- Ringo temporarily left during the making of the White Album, and George walked out during the "Get Back" sessions -- and financial issues were getting in the way of the music. Lennon was ready for something new, but everybody was tired.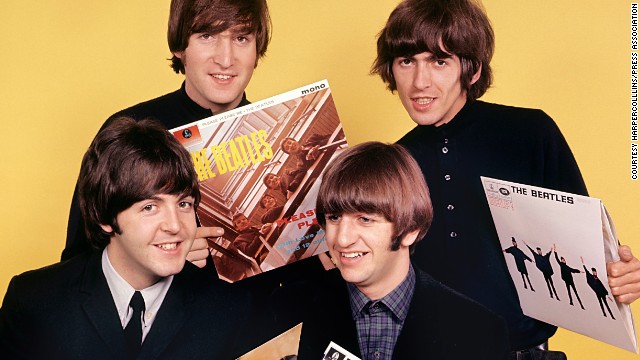 Beatles myths and misconceptions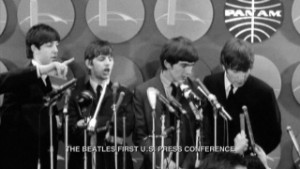 The British invasion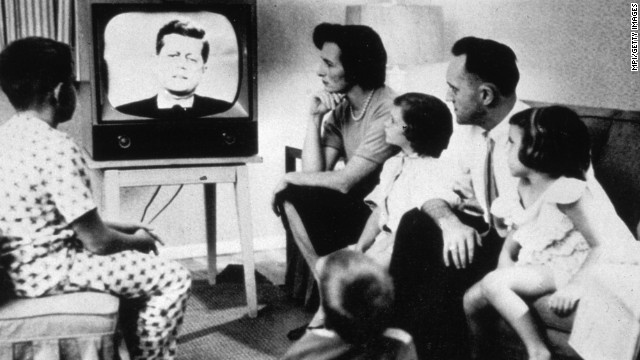 By 1960, television was firmly entrenched as America's new hearth. Close to 90% of households had a TV, making the device almost ubiquitous. The ensuing decade would see the medium grow in both importance and range.
The first televised presidential debate was on September 26, 1960, and it involved U.S. Vice President Richard Nixon, left, and Sen. John F. Kennedy of Massachusetts. The debate is largely credited with helping to make a star out of Kennedy, who won the election later that year.
First lady Jackie Kennedy is shown in the Red Room of the White House on January 15, 1962, during the CBS News special program "A Tour of the White House with Mrs. John F. Kennedy." The program showed off the restoration work that was spearheaded by the first lady.
Johnny Carson, with sidekick Ed McMahon, took over NBC's "Tonight Show" on October 1, 1962. Carson became a TV titan, hosting the program for 30 years and setting the bar for every late-night host to follow.
The Rev. Martin Luther King Jr. gives his "I Have a Dream" speech to a crowd in Washington during the March on Washington for Jobs and Freedom, also known as the Freedom March, on August 28, 1963. The speech is considered one of the most important in American history, and it helped rally support for the Civil Rights Act of 1964.
President Kennedy was assassinated during a motorcade in Dallas on November 22, 1963.
Two days after Kennedy's assassination, Lee Harvey Oswald -- the man who had been charged with killing the president -- was fatally shot by Jack Ruby as Oswald was being escorted through the Dallas police basement. Oswald's shooting was shown live on national television.
In 1963's thrilling Army-Navy game, Navy beat Army 21-15 behind Heisman Trophy-winning quarterback Roger Staubach. Today, the game is best remembered for the introduction of instant replay -- though many TV watchers were unaware of the technology and slammed CBS' switchboard in confusion. Now instant replay is a regular part of sports broadcasts.
On February 9, 1964, the Beatles made their U.S. debut on "The Ed Sullivan Show," kicking off the American strain of "Beatlemania" -- a fever that had already infected their native Britain. The show remains one of the highest-rated entertainment programs of all time.
"The following program is brought to you in living color on NBC," the announcer intoned. The 1965 fall season opened with almost all of the "Peacock Network's" prime-time schedule produced on color film. By 1973, more than half of TV homes had a color set.
"A Charlie Brown Christmas" could have been a bland animated special, but thanks to "Peanuts" cartoonist Charles M. Schulz and his collaborators, it was something more. The show, which first aired in 1965, didn't use a laugh track. It included a jazz music score and -- most controversially -- featured Linus reading from the Gospel of Luke. The special was both a critical and commercial hit, and it has become a holiday mainstay.
The two-part finale of "The Fugitive," which aired in August 1967, concluded the four-year run of the series about a doctor (David Janssen) pursuing a mysterious one-armed man (Bill Raisch) he believes killed his wife. The final episode was the most-watched series episode to that time, with more than 45% of the nation tuning in.
"The Smothers Brothers Comedy Hour" had a countercultural bent that regularly raised hackles -- and delighted fans. Here, The Who's Pete Townshend, right, helps host Tom Smothers destroy his acoustic guitar as singer Roger Daltrey looks on following The Who's performance of "My Generation." The Smothers' battles with their network, CBS, would eventually lead to the show's cancellation.
CBS anchor Walter Cronkite reports from Vietnam after the Tet Offensive in 1968. Cronkite's special, "Report from Vietnam by Walter Cronkite," concluded with his observation that the war would end in a stalemate. One month later, U.S. President Lyndon B. Johnson announced he would not seek re-election.
The 1968 Democratic Convention, held in Chicago, was a scene of chaos both inside and outside the convention hall. At one point, CBS correspondent Dan Rather, center, was treated roughly by security, prompting anchor Cronkite to comment, "I think we've got a bunch of thugs here, Dan." Outside, protesters chanted, "The whole world is watching."
The 1968 presidential campaign went down to the wire, and little things may have made the difference -- such as Richard Nixon, the Republican candidate, going on the popular "Rowan and Martin's Laugh-In" to say one of the show's catchphrases: "Sock it to me." Here, Nixon is flanked by Dan Rowan, left, and Dick Martin at an event in October 1968.
In September 1968, the newsmagazine "60 Minutes" -- created and produced by Don Hewitt, center -- premiered with Harry Reasoner, left, and Mike Wallace, right. The tremendously influential show spawned a host of imitators and is still on the air today.
Viewers hoping to see the wild conclusion of the AFL game between the New York Jets and Oakland Raiders got a huge shock on November 17, 1968, when the broadcast was cut off so NBC could air a movie version of "Heidi" starring Jennifer Edwards. Angry fans flooded NBC's switchboard with calls. From then on, all networks stayed with their football contests until the end before moving to regularly scheduled programming. (The Raiders scored two touchdowns in the final minute to come back and beat the Jets in what would forever be known as "The Heidi Game.")
In the "Plato's Stepchildren" episode of "Star Trek," which aired November 22, 1968, William Shatner (as Capt. Kirk) and Nichelle Nichols (as Lt. Uhura) kissed -- the first interracial kiss in TV history. The medium grappled cautiously with race relations through the decade.
Apollo 11 astronaut Edwin E. "Buzz" Aldrin Jr. salutes the U.S. flag on the lunar surface on July 20, 1969. Aldrin and mission commander Neil Armstrong became the first humans to walk on the moon. Globally, more than half a billion people watched on television.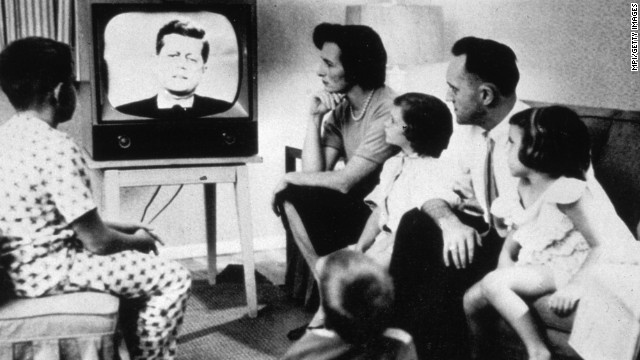 Photos: Defining moments in '60s TV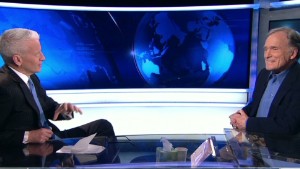 Dick Cavett talks TV's 'golden age'
The Production Code, ratified in 1930 and strictly enforced by 1934, forbid "excessive and lustful kissing," "sex perversion," "miscegenation," profanity and "indecent or undue exposure," among other things.
The studios agreed to these rules to ensure religious groups or local and state censor boards didn't interfere. The studios also owned theaters, so they wouldn't show an independent film lacking code approval. But once the studios had to sell off their theaters after a Supreme Court antitrust decision in 1948, they could no longer control what could be shown.
TV in 1960s vs. today: Times have changed, right?
By the mid-'60s, the American movie industry faced a dilemma: It was losing audiences to television and to foreign films with more realistic views on sex.
"Movies had to compete. (The studios) had to create products that appealed to a much wider audience," Lewis says.
The crisis over the out-of-date code came to a head in 1966 as Jack Valenti, a special assistant to President Lyndon B. Johnson and a former advertising and PR exec, took the reins of the Motion Picture Association of America, or MPAA, a trade group made up of the big studios.
"Within a year into my new duties, I was almost drowned by a river of controversy I had not anticipated that tested me as nothing before or since," Valenti wrote in his memoir, "This Time, This Place: My Life in War, the White House, and Hollywood."
Before his arrival, "The Pawnbroker" became the first code-approved movie with nude scenes. In the Sidney Lumet film, a Nazi concentration camp survivor (Rod Steiger) recalls the horrors of his wife being stripped naked in the camp in a flashback while a desperate prostitute exposes her breasts to him.
On appeal, "The Pawnbroker" received an exemption to the code as "a special and unique" case that shouldn't be viewed as "setting a precedent." The unraveling had begun.
'Blow-Up' over censorship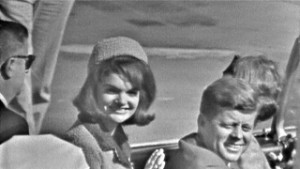 The assassination of JFK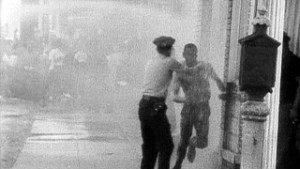 Sixties: Back-to-back episodes trailer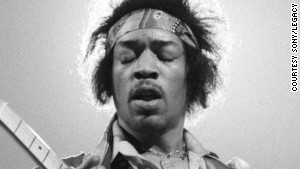 How music shaped a decade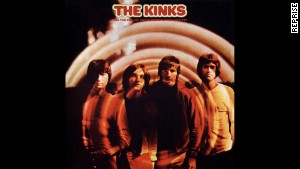 Are these songs British or American?
Valenti first had to tackle what he would later call the Fort Sumter in the war over censorship -- "Who's Afraid of Virginia Woolf?"
The adaptation of the Edward Albee play was full of profanity that had never been heard before in an American movie, including "screw you" and "hump the hostess." In this bruising drama, Elizabeth Taylor and Richard Burton square off as a middle-aged academic couple who invite a young professor and his wife over for an evening of "fun and games."
Director Mike Nichols didn't film any cover shots with less salty language, so the movie would be difficult to tone down. Valenti negotiated with Jack Warner for three hours.
"At the end of the meeting, Jack and I had agreed that we would leave in 'hump the hostess' but take out three instances of 'screw you' and leave one intact," Valenti recalled in his memoir. "Afterward, I told (MPAA general counsel Louis) Nizer I was thoroughly uncomfortable with the meeting. It seemed silly, even absurd, that grown men could be spending their time on such a puerile discussion."
Besides watering down language, Warner Bros. agreed the movie would carry a warning that no one under 18 would be admitted without an adult, a precursor to the R rating.
But Valenti recognized that "throwing the Hays Code over the side and replacing it with the warning 'For Mature Audiences' was not going to cut it. It was too little and very late."
MGM soon bypassed the code entirely with "Blow-Up," distributed through a subsidiary. Michelangelo Antonioni's film about "swinging" London flouted the censors with nudity, sex and drug use, including a photographer's romp with two nude teen girls.
Premier Productions was established for "Blow-Up's" release; code restrictions didn't apply since it wasn't an MPAA member like MGM.
"It sent a message that the studios were so fed up they were willing to set up a make-believe subsidiary," says Lewis, the Oregon State professor.
By that time, "the studios are not on board anymore."
Ratings system takes shape
MOVIE RATINGS IN 1968

G -- Suggested for general audiences

M* -- Suggested for mature audiences (adults and mature young people)

R** -- Restricted (Persons under 16 not admitted unless accompanied by a parent or adult guardian.)

X** -- (Persons under 16 not admitted.)

*M later became GP, then PG.

** The age restrictions for R and X later became 17.
Fearing the possibility of government action, Valenti became determined to scuttle the code.
His solution was a classification plan, geared toward parents, that the studios had resisted because they thought it would limit audiences.
"The idea was to set up a voluntary movie ratings system, giving advance cautionary information to parents so they could make better decisions about the movies their children went to see," Valenti wrote in his memoir.
It took Valenti two years to sell the concept, first to industry groups and then to religious organizations, according to Graves, chairwoman of the ratings board, the Classification and Rating Administration.
MOVIE RATINGS TODAY

G -- General audiences (All ages admitted.)

PG -- Parental guidance suggested (Some material may not be suitable for children.)

PG-13 -- Parents strongly cautioned (Some material may be inappropriate for children under 13.)

R -- Restricted (Under 17 requires accompanying parent or adult guardian.)

NC-17 -- No one 17 and under admitted.
Its success was guaranteed when the National Association of Theatre Owners agreed to enforce the ratings, she says. "That convinced people that it would have teeth."
"They are the first line of defense," Graves says. "They not only prefer rated films but enforce (them)."
The system went into effect November 1, 1968. Filmmakers could appeal to an industry panel if they objected to the board's decisions. Critics over the years have contended ratings are arbitrary and tend to be more lenient on violence and tougher on sex and language.
But Valenti always defended his baby.
"It has lived a long, full, useful, and sometimes controversial life," he wrote in his memoir, published shortly after his 2007 death. "... Nothing lasts very long in this brutal, explosive, unpredictable marketplace unless it is conferring some benefit on the people it aims to serve -- in this instance, the parents of America."
The ratings system is not perfect, says Matthew Bernstein, chairman of Emory University's Department of Film and Media Studies, arguing it can have the effect of censorship if filmmakers have to make cuts for a certain rating.
But he says it's important to note the difference between such a system and the old code.
"Classification is different from censorship by its nature. It's one thing to say you can't see a film at all," says Bernstein, also editor of "Controlling Hollywood: Censorship and Regulation in the Studio Era."
Different kinds of movies for a new Hollywood
With the code gone, the decade's end saw a flood of adult-oriented films. The themes of violence, sex and outsiderness that "Bonnie and Clyde" explored were prevalent in 1969, the first full year of ratings.
In "Midnight Cowboy," a Texan (Jon Voight) dreams of becoming a hustler in New York and servicing rich women. But he ends up working 42nd Street. Impoverished, he has only one friend, an ill con man (Dustin Hoffman).
"It's a film about -- not a gay prostitute -- but he engages in gay sex acts for money," says Lewis, the Oregon State professor. "I can't even imagine suggesting that pre-1968."
Four years after "The Sound of Music" captured the top Oscar, "Midnight Cowboy" became the first X-rated movie to win best picture, although it was later rated R. (Initially, X didn't carry such a stigma, but it became associated with porn films after the MPAA didn't copyright it. NC-17 replaced X in 1990.)
"The Wild Bunch" has minimal sex but lots of violence. Whereas "Bonnie and Clyde" faced ambush in a quick, shocking hail of bullets, this R-rated Western comes with bookends of gory shootouts that seem to last forever.
Outlaws ride into a Texas border town posing as soldiers to rob a railroad office and square off against bounty hunters in a ferocious gunbattle.
"Ten years earlier it would have been a climactic scene in a movie," Bernstein says. "This film begins with it and escalates further in the final shootout with machine guns."
There, the outlaws get slaughtered in Mexico. "It challenges who's the good guy and who's not. You can't really say," Lewis says.
The violence continues in "Easy Rider," a time capsule of late '60s counterculture. Rednecks fire away at hippies (Peter Fonda and Dennis Hopper) on a motorcycle trek in the South. A bike explodes into a ball of fire, evoking images of Vietnam.
It's open to debate whether the industry was responding to the marketplace with these movies or reacting to changes after years of assassinations, protests and war.
The rating system wasn't motivated by social transformation, but by money, Lewis contends. "It's wrong to think of the new ratings as going hand in hand with the Age of Aquarius," he says, adding that "it was a necessary business move. Within four or five years, Hollywood turned around, and it hasn't had a bad year since."
But these movies weren't made in a vacuum.
"The studios wouldn't have made these if they hadn't determined that's where the audience was," Bernstein says. "Business informs these decisions. But they also happen in a social context."
Were ratings a marketing ploy? A response to a demand for greater freedom? Some of both? The answer may be as ambiguous as the movies that signed off that crazy, wild decade that still fascinates and confuses us.
5 things to know about Beatlemania
Gene Seymour: The best summer movie ever
Should smoking trigger an R rating?
How well do you know the '60s?