STORY HIGHLIGHTS
Convicted quadruple murderer's execution on hold, but a new governor could push it forward
In 1993, Nathan Dunlap shot four Chuck E. Cheese workers to death in Aurora, Colorado
Gov. John Hickenlooper gave Dunlap an indefinite "temporary reprieve" from death sentence
The killing sparked statewide debate about how to punish society's worst criminals
Programming note: Explore America's complex capital punishment system in the CNN Original series, "Death Row Stories." Join the conversation at Facebook.com/cnn or on Twitter @cnnOrigSeries using #DeathRowStories.
(CNN) -- With a signature on a piece of paper, convicted quadruple murderer Nathan Dunlap's life was spared.
For now.
Because Colorado Gov. John Hickenlooper signed a "temporary reprieve" in 2013, Dunlap's 1996 death sentence still has not been carried out. That's painful for many of the loved ones of the four restaurant workers Dunlap shot to death. It also upsets the sole survivor of the shooting, Bobby Stephens.
"It's not fair," Stephens told KRDO TV.
Precedent on temporary reprieves is murky. No one knows for sure when the reprieve may be lifted, and Colorado hasn't executed anyone since 1997. Hickenlooper, a Democrat, won a re-election bid in November, likely delaying Dunlap's execution for at least another four years.
Dunlap's 1993 attack inside a Chuck E. Cheese pizza restaurant sparked a wave of anger reflected on local news broadcasts. Prosecutors said Dunlap was seeking revenge after being fired from his job there as a cook. He entered the restaurant, hid in a restroom, and emerged after closing, prosecutors said. He then shot Sylvia Crowell, 19; Colleen O'Connor, 17; Ben Grant, 17; and Marge Kohlberg, 50, who was the mother of two children.
Stephens, 20, who also worked there, survived. After Dunlap shot him in the face, he played dead until the killer fled the building.
Unanimous death sentence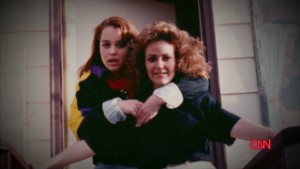 'Nathan deserves to face his maker'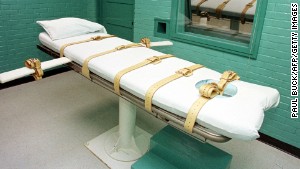 Lethal injection explained
A high-profile trial provoked a raging debate about how society should best deal with those who commit heinous crimes.
Dunlap's jury convicted him on four counts of murder and unanimously sentenced him to death.
During years of appeals that followed, prison doctors officially diagnosed Dunlap with bipolar disorder, CNN's "Death Row Stories" reported. Dunlap's attorneys appealed, claiming his mental health wasn't properly taken into account during his trial.
Dunlap apologized to Stephens in a letter, saying "he was sorry for what he'd done to me," Stephens told KRDO TV. But Stephens said he doubted his would-be killer's goodwill.
When the U.S. Supreme Court refused to hear Dunlap's final appeal, he and his attorneys took their plea for a stay to Hickenlooper.
"Because of that and the horrible things I did, I don't feel I have the right to ask for clemency," Dunlap wrote in a letter to the governor, reportedly saying,"I'd like to spare my family and friends from the same pain that I caused the victims' families and Bobby Stephens and his family and friends."
Rather than give Dunlap clemency, the governor issued a "temporary reprieve," explaining that his decision was made "not out of compassion or sympathy," but because there "is a legitimate question whether we as a state should be taking lives." "Colorado's system for capital punishment is not flawless," Hickenlooper wrote in his executive order.
Read the governor's executive order
'Mob justice'
The governor's decision reignited the years-old Dunlap debate.
Let him suffer and think about what he did. Let him rot.
Jodie McNally-Damore, mother of murder victim Colleen O'Conner
The mother of victim Colleen O'Connor, Jodie McNally-Damore, told "Death Row Stories" she's hoping Dunlap will avoid execution. "I think that he deserves to stay exactly in the hole that he's in, and let him suffer and think about what he did. Let him rot."
Bob Crowell, father of victim Sylvia Crowell, told KCNC TV that the governor's decision resulted in backdoor clemency.
Hickenlooper's Republican challenger in last November's election, former Rep. Bob Beauprez, told The Associated Press that the governor's reprieve for Dunlap showed "an unwillingness to even make the tough call."
The governor's temporary reprieve has no time limit, so theoretically, as long as Hickenlooper remains in office, he can continue to block Dunlap's execution. But a new governor could end the reprieve, clearing the way for Dunlap to die by lethal injection.
In a way, Dunlap's fate rested in the hands of Colorado voters last month, in a close race that Hickenlooper called the toughest fight of his career. Critics said that amounted to mob justice.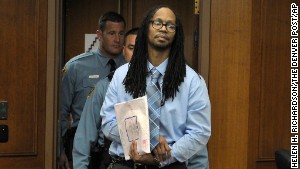 The governor issued Dunlap a "temporary reprieve," putting his execution on hold indefinitely.
Before the election, Dunlap's prosecutor, District Attorney George Brauchler, told "Death Row Stories," "There's one person in the state of Colorado who is more interested than the governor being re-elected than even the governor -- and that's Nathan Dunlap."
This isn't Aurora's only high profile death penalty case involving mental health and a gunman. James Holmes has pleaded not guilty by reason of insanity to 166 charges surrounding a movie theater shooting in 2012 that left 12 people dead. His trial is set to begin December 8. Prosecutors have said they plan to seek the death penalty.
A complicated system
Dunlap's case is one of several "Death Row Stories" that illustrate America's complicated capital punishment system.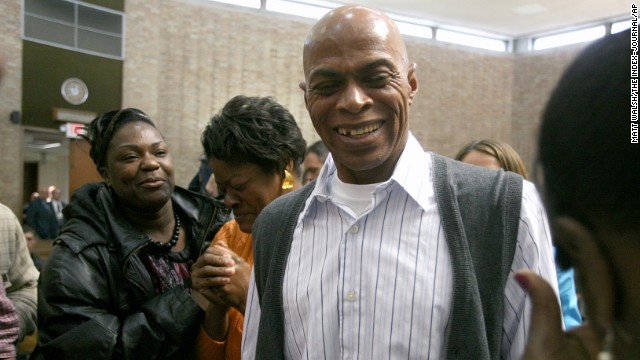 Imprisoned more than half his life for a rape and murder conviction, 53-year-old Edward Lee Elmore, center, celebrates his 2012 release in Greenwood, South Carolina. Appellate lawyers Diana Holt and John Blume uncovered information suggesting that evidence was planted or hidden from defense attorneys. Elmore had been sentenced to death three times for the 1982 rape and murder of 75-year-old Dorothy Edwards, a wealthy Greenwood widow. Elmore had no alibi at the time of the killing. For more, watch "Death Row Stories" on CNN at 9 p.m. ET on Sunday.
In January 1982, Edwards' longtime friend and neighbor Jimmy Holloway let himself into her house after noticing newspapers piling up in the driveway. Holloway, a Greenwood city councilman, called police and told them he had found Edwards' body. He also pointed out Elmore, a semi-literate handyman, as a possible suspect.
Edwards, who was living alone at the time, had hired Elmore the month before her death for odd jobs around the house. Prosecutors accused Elmore of raping Edwards and beating her to death.
Holloway said he found her bloodied and battered body stuffed in this bedroom closet. Prosecutors said Elmore forced his way into the house through the back door to commit a robbery. An attack occurred in the kitchen, where Edwards suffered a blow so powerful that a denture plate flew out of her mouth, according to testimony.
Holloway said this coffee pot was on when he entered the house. It was set to turn on at 6 a.m., suggesting that Edwards was killed after the clock was set and before it turned on. An expert for the defense later testified that Edwards was more likely killed in the afternoon.
The most damning evidence, according to prosecutors, were these hairs found in Edwards' bed. But Elmore's team found the evidence suspicious because it was not packaged and labeled in the same way as other evidence in the home.
Police collected head and pubic hairs from Elmore and stored them in this evidence bag. Elmore's team conceded that they belonged to him but said they were collected from him after his arrest and not from the crime scene. To bolster their theory, they pointed out that investigators did not take crime scene photos of the hairs on the bed or package the hairs like the rest of the evidence found at the crime scene.
Elmore's team says this photo of the bed where Edwards was raped supports the claim that pubic hairs were never there. They said investigators would not place equipment on the bed, and they would have taken evidence pictures.
This police list suggests that key evidence was lost or hidden. Item "T" included "fibers" and "hairs" collected from Edwards' body but never introduced as trial evidence. More than a decade later, a state investigator found item "T" in the back of a desk drawer. New analysis showed that item T included a "Caucasian hair" that did not belong to Edwards or Elmore.
These are the jeans Elmore was wearing the night prosecutors said Edwards was killed. A state expert told jurors that blood stains matched the victim's blood type. But Elmore's team said a law enforcement agent took them from the crime lab, exposing them to tampering. The scant amount of blood also suggested that they were not worn during the bloody attack, according to defense experts.
Elmore's fellow inmate James Gilliam said jail officials offered to "look after" Gilliam in exchange for incriminating testimony. Gilliam told jurors that Elmore confessed to killing Edwards. He later told Elmore's lawyers that he had lied.
Diana Holt was a law student in her mid-30s when she joined the case in 1993, 11 years after the first trial. When Holt first met Elmore in prison, she was surprised that a convicted killer on death row could be "so docile and gentle." As she started reading the trial testimony, Holt couldn't believe her eyes. "All the forensic evidence evaporated under the smallest measure of scrutiny," she said.
Elmore has maintained his innocence since his arrest. He was locked up for a total of 11,000 days before his release. A plea deal with South Carolina prosecutors allowed him to "maintain his innocence" while pleading guilty to murder. He had a choice, Holt said: potentially spend years awaiting another trial or go free. "Immediate freedom stymied ongoing justice," she said.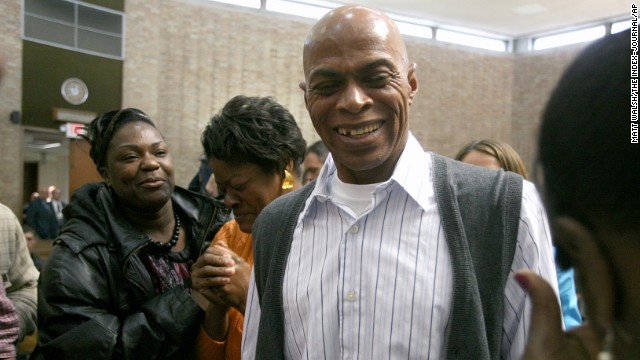 Death row story: Edward Lee Elmore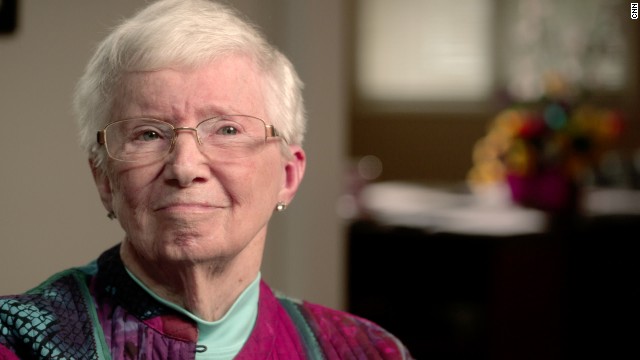 Sometimes the act of one person can alter the entire course of someone else's life. For Joyce Ride, that act was befriending a prisoner named Gloria Killian. Their friendship marked the beginning of an amazing journey for both women. Click through the gallery for details.
In 1981, Gloria Killian was a former law student in her 30s who'd never been in trouble with the law.
In December of that year, Sacramento County, California, sheriff's deputies discovered a bloody crime scene at the home of coin collector Ed Davies and his wife, Grace.
Ed and Grace Davies had been tied up on their kitchen floor with pillows put over their heads before they were shot.
Prosecutors said this was the gun used to shoot the Davies couple. Ed Davies died at the scene. Grace Davies, who had also been shot, was able to free herself and crawl away from the house to reach help. She was later able to testify at trial.
Police found the Davies house ransacked in an apparent search for gold and silver. Ed Davies was rumored to have troves of valuable coins and precious metals hidden throughout the home.
The attackers dug up safes that Ed Davies had hidden in the ground.
One of the home invaders was Stephen DeSantis, the U.S. Ninth Circuit Court of Appeals wrote. DeSantis entered the house disguised as a phone repairman.
DeSantis was joined inside the house by his cousin Gary Masse, according to the appeals court document. An "anonymous phone call to authorities identified DeSantis and Masse as the perpetrators. When officers attempted to find Masse, they encountered his wife, Joanne, who told the officers that a woman named Gloria planned the robbery," appeals court documents said.
After Masse began cooperating with law enforcement, he showed them buried suitcases containing stolen items from the Davies house.
Police arrested Killian and held her without bail for four months. She said she had nothing to do with the crime and didn't know Masse. Police released Killian for lack of evidence. She was arrested again and put on trial after Masse agreed to testify that Killian was the mastermind of the Davies crime.
Detectives found Killian's trip diary filled with random notes. Some notes got their attention, such as "she always waiting in window" and "don't approach at coin shop." During her trial, prosecutors claimed this was evidence that Killian had been casing the Davies couple.
Killian said her trip diary was filled with notes from various jobs -- including one as a process server for a local attorney. She kept all kinds of notes in the book, and claimed that prosecutors cherry-picked a series of unrelated notes to use as evidence of her guilt. Jurors convicted Killian on charges of murder, robbery and conspiracy and sentenced her to 32 years to life. She was locked up the California Institute for Women at Chino.
Ride, who did volunteer work with inmates for a nonprofit organization called Friends Outside, befriended Killian while she was in prison. Eventually, Killian shared her story with Ride, who was so convinced of Killian's innocence she hired a private investigator and a legal team.
Ride's investigator uncovered this letter by the prosecution dated April 1985, "in which the government stated its intention to support Masse's resentencing as a result of his cooperation," the appeals court wrote. The letter would "have been valuable to the defense in impeaching Masse's credibility before the jury." But prosecutors didn't share the letter with Killian's lawyers. Masse's "cooperation ... deserves consideration by the Court in determining the appropriate sentence," the letter says.
Another letter uncovered during the investigation was written by Masse and dated April 21, 1986, which was after Killian's trial. According to the Ninth Circuit Court of Appeals, the letter reflects "Masse's state of mind during his testimony. This letter states flatly: 'I gave you DeSantis and Killian. ... I even lied my ass off on the stand for you people.'" See Masse's handwritten letter and the official transcript of the letter.
Both letters led to the appeals court overturning her conviction, resulting in Killian's 2002 release. For the first time in nearly two decades, she was free. Ride offered Killian a place to stay in her home. "All of Gloria's relatives died while she was in prison," Ride says. Today, a dozen years later, Ride and Killian remain housemates and close friends.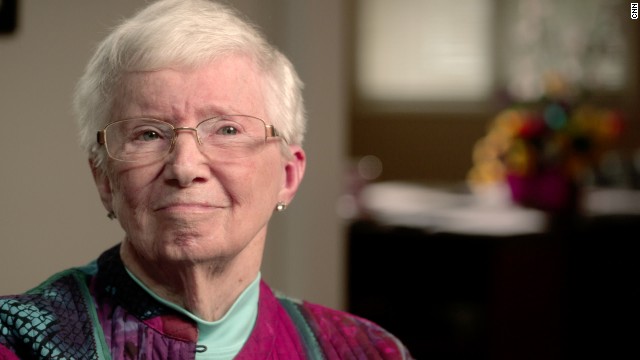 She saved a friend from life in prison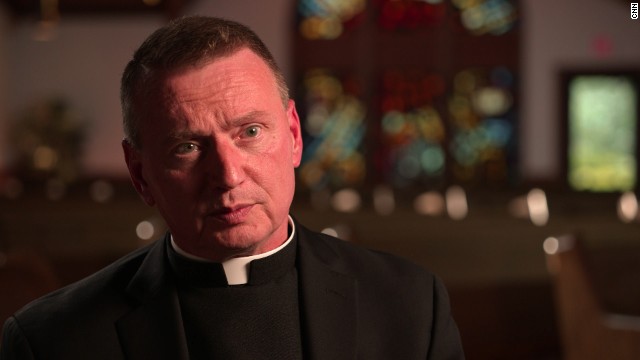 When the Rev. Neil Kookoothe discovered a key piece of evidence in the death row murder case against Joe D'Ambrosio, he said his "heart sank into the pit of his stomach." Click through the gallery for case details and crime scene photos.
A three-judge panel in Cleveland convicted D'Ambrosio on charges of murder, kidnapping and burglary in the stabbing death of Anthony Klann. D'Ambrosio was sentenced to death.
Nineteen-year-old Anthony Klann, right, suffered from a learning disability, said his father, Richard Klann, center. When he learned of his son's death, Richard Klann said, "it was the coldest day of my life."
During D'Ambrosio's trial, a co-worker named Eddie Espinoza offered his version of what happened the night Klann was killed.
Espinoza testified that he, D'Ambrosio and a man named Michael Keenan forced Klann into their pickup truck the night of September 23, 1988. Espinoza testified that they ordered Klann to help them find a man named Paul "Stoney' Lewis who had allegedly stolen drugs from them. According to court documents, Espinoza testified the trio grew frustrated with Klann when they failed to track Lewis down.
According to his statement to police, Espinoza said Keenan cut Klann's "throat with a big knife" and threw him into Cleveland's Doan Creek. Keenan then handed the knife to D'Ambrosio and said "finish the job," according to Espinoza's statement. Espinoza told police he then heard Klann scream, "Please don't kill me." Espinoza said, "Joe didn't stop. I heard him in the water. I never saw Anthony after that," according to the statement.
Ernest Hayes was among the first police homicide detectives at the crime scene, according to his affidavit. "There was no evidence of a struggle in or around any of the surrounding area where Anthony Klann's body was found," Hayes' affidavit said.
According to the affidavit, it was Hayes' opinion that "... Anthony Klann was not murdered at Doan Creek, but he was murdered elsewhere and his body was dumped at Doan Creek." The prosecution didn't disclose this information during the trial, according to the U.S. Court of Appeals. Hayes' statement directly disputed Espinoza, who said D'Ambrosio killed Klann in the creek.
Police arrested D'Ambrosio at his apartment. He told CNN's "Death Row Stories" he had no alibi and was alone and asleep at the time of the murder. D'Ambrosio said he had been honorably discharged from the Army a few years earlier, and had no criminal record.
This police crime scene photo shows a blood-soaked bandage found in D'Ambrosio's apartment.
Several trails of blood, seen in this police crime scene photo, were found in the apartment hallway.
This police crime scene photo shows one of several Bowie knives recovered from D'Ambrosio's apartment.
Cuyahoga County Coroner Elizabeth Balraj stated in court documents that all Klann's "knife wounds could have been caused by" a knife that police said was found in D'Ambrosio's apartment. However, she also said "it was possible that another knife could have been involved in the murder."
Kookoothe, a Roman Catholic priest who also is a trained nurse and attorney, agreed to look into D'Ambrosio's case. Kookoothe said the severe neck wound Klann suffered would have made it impossible for Klann to have spoken the words "please don't kill me," as Espinoza told police. Next, Kookoothe remembered that a reporter named Martin Kuz had told him Klann had been subpoenaed to testify at a rape trial. Kookoothe's research found that the man whose trial Klann was subpoenaed for was none other than Paul "Stoney" Lewis.
A man named Christopher Longenecker testified in 2004 that Lewis, shown here, raped Longenecker shortly before Klann's murder. Immediately after the alleged rape, Klann walked in on the two men -- which gave Longenecker a chance to escape, Longenecker testified. Longenecker said Klann knew he was upset. Longenecker told Klann that "something had just happened," and Longenecker suspected Klann understood what that meant, according to the testimony.
Later, Longenecker, according to court documents, was subpoenaed to testify against Lewis, shown here. But Longenecker misread the subpoena and missed the trial date. As a result, the rape indictment against Lewis was dismissed. If Longenecker's story had been introduced as evidence in D'Ambrosio's trial, it "would have ... increased a reasonable juror's doubt of D'Ambrosio's guilt," a federal court wrote.
"I didn't see any connection" between the rape case and D'Ambrosio's case, trial prosecutor Carmen Marino told CNN's "Death Row Stories." It's unlikely "someone would murder another witness to keep them from testifying."
The undisclosed conclusions about the crime scene and about Klann's role in the rape case were enough to overturn D'Ambrosio's conviction. Before the state could retry him, Espinoza died. Without his testimony, Judge Joan Synenberg dismissed all charges against D'Ambrosio. The state's appeal went to the U.S. Supreme Court, which in 2012 refused to consider the case. Finally, after more than 20 years on death row, D'Ambrosio could move on as a free man. He has a civil lawsuit pending against the state of Ohio, Kookoothe said, which D'Ambrosio hopes will yield compensation for his ordeal.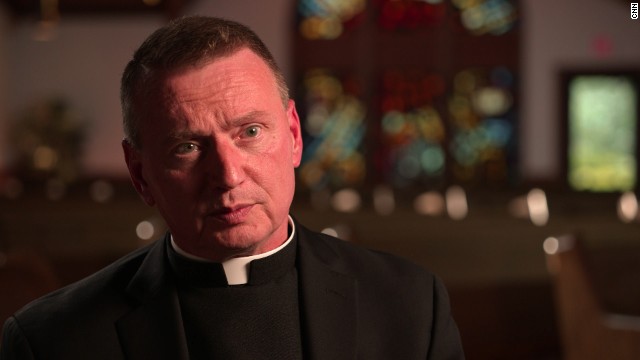 Gallery: Crime scene evidence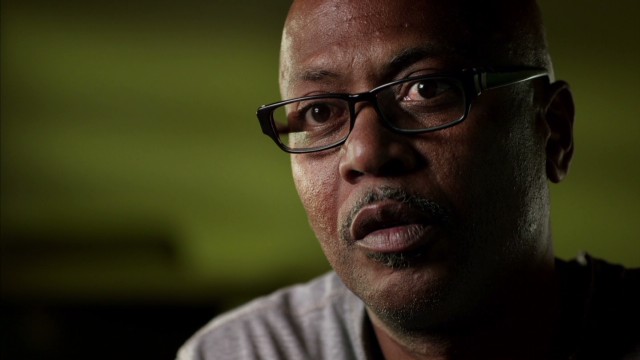 John Thompson was just weeks away from being executed when his legal team discovered evidence that saved his life. Thompson's story has become legendary in legal circles, leading all the way to the U.S. Supreme Court. Click through the photos for details.
In the early morning of December 6, 1984, businessman Ray Liuzza Jr., 34, was walking home after celebrating his promotion to vice president of one of New Orleans' biggest hotels.
Liuzza was approached by someone on the sidewalk outside his apartment, where he was robbed, shot and later died in hospital.
The Liuzza family and supporters offered a $15,000 reward for information leading to a conviction in the killing.
After the reward was announced, a man named Richard Perkins contacted the Liuzzas. According to U.S. Supreme Court documents, police surreptitiously recorded Perkins telling the family, "I don't mind helping [you] catch [the perpetrator], ... but I would like [you] to help me and, you know, I'll help [you]." Perkins claimed he had possession of the murder weapon, which according to some reports, had been bought from John Thompson. Perkins said Thompson had an accomplice named Kevin Freeman.
Police arrested Freeman, who admitted to being at the Liuzza murder scene but told police it was Thompson who pulled the trigger. After testifying for the prosecution, Freeman was charged and convicted of being an accessory to the murder and was sentenced to five years in prison.
Also arrested was Thompson, who said he was innocent. Thompson had never been convicted of a violent crime. Under the law, prosecutors could not seek the death penalty unless Thompson had a previous violent crime conviction. While Thompson was in jail, prosecutors accused him in a violent carjacking case. Prosecutors tried Thompson in that case and a jury convicted him. With a previous felony now on his record, prosecutors were able to seek the death penalty against Thompson in the Liuzza case. He was tried, convicted and sentenced to death.
Louisiana set Thompson's final execution warrant for May 20,1999. With just weeks left until the scheduled execution, appellate attorneys Michael Banks and Gordon Cooney had run out of appeals. The situation was desperate.
Thompson's legal team — including private investigator Elisa Abolafia — wondered why blood evidence in the carjacking case had never been introduced during Thompson's first trial. CNN's "Death Row Stories" obtained crime scene photos of the carjacking blood evidence which have never before been made public. This image shows blood on the victim's pants.
If prosecutors were so sure Thompson was the carjacker, they would have tested his blood and presented the test results as evidence, Abolafia told CNN's "Death Row Stories." "That would have been your nail (in the coffin.)"
But for some reason, prosecutors had not presented the blood evidence. Thompson's legal team needed to find out if Thompson's blood type matched the blood report evidence in the carjacking case.
This 1985 New Orleans police report says the stains on the victim's pant leg tested "positive" for "group B human blood." The blood stains were not from the victim. To prove Thompson wasn't the carjacker, Thompson's legal team needed to determine Thompson's blood type.
Thompson had been treated years ago for an injury at a local hospital. Abolafia begged someone she knew there to help her. "I said, 'three weeks from now this man's going to be executed. It's a matter of life and death. Please dig it up for me.' And she did." The hospital report proved Thompson has type O blood — different from the blood type of the carjacker. It was the carjacking conviction that led to Thompson receiving the death penalty. The blood type evidence blew the case wide open, and saved Thompson from being executed.
The blood evidence led to the discovery of other information that Thompson's defense attorneys had not been made aware of, Thompson's lawyer Gordon Cooney told CNN's "Death Row Stories." He said a previously unknown witness near the crime scene on the night of Liuzza's killing said she saw an armed man with close-cut hair running past her. That description supported Thompson's case, because at the time he wore his hair in a big bushy Afro style, while Freeman had close-cut hair. Freeman died in 1995.
Judges granted Thompson a retrial, which took place in 2003. This time, jurors reached a different verdict: not guilty. After 18 years, Thompson was free. In 2008, he won a $14 million award from a civil lawsuit against the district attorney's office, alleging his wrongful conviction had resulted from prosecutor misconduct. But the case was appealed to the U.S. Supreme Court, where the award was denied in a 5-4 decision. Thompson has founded a nonprofit organization aimed at rehabilitating people who have been exonerated of crimes and released from prison.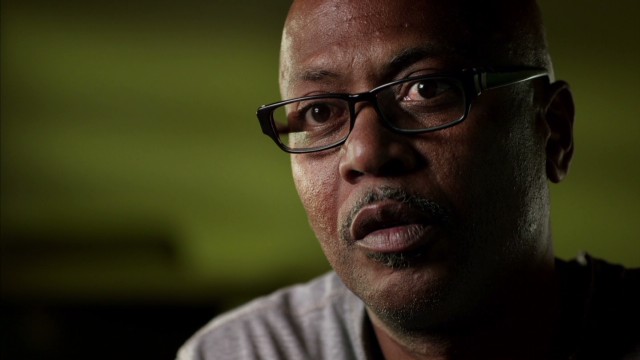 Death Row Stories: John Thompson
Some of them involve inmates who faced possible execution until higher courts stepped in. Convicted of murder, Edward Lee Elmore spent 30 years behind bars in South Carolina despite seemingly overwhelming evidence that he was innocent.
In another case, Gloria Killian's lawyers found a previously unknown letter written by a key witness to a prosecutor in her murder trial. Federal appellate Judge Michael Daly Hawkins said the letter made the witness's testimony worthless and ordered Killian freed. Killian had lost 17 years of her life during her prison ordeal.
Ohio prisoner Joe D'Ambrosio spent more than 20 years on death row until a judge dismissed all charges against him because D'Ambrosio's lawyers were not allowed access to evidence that could have proved him innocent.
In Louisiana, John Thompson, convicted of murder, was freed after lawyers uncovered previously unknown evidence that a witness had wrongly identified him as the killer. In 2008, Thompson made legal history when he won a $14 million award from a civil lawsuit against the New Orleans district attorney's office, alleging Thomas' wrongful conviction had resulted from prosecutorial misconduct. But the case was appealed to the U.S. Supreme Court, where the award was denied in a 5-4 decision.
Other "Death Row Stories" focus on prisoners who remain on death row for crimes that still have many unanswered questions.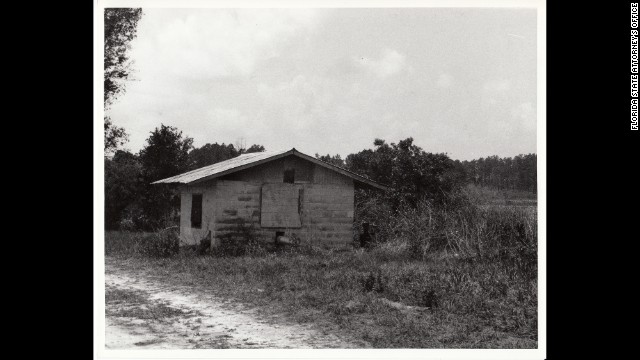 In 1987, the area surrounding this pump house and dirt road in Mascotte, Florida, became the scene of a crime with repercussions that are still being felt nearly 30 years later. Click through the gallery for details of the case, including more crime scene and evidence photos from CNN's "Death Row Stories."
Today, former Mascotte Police Department officer James Duckett faces execution for the rape and murder of 11-year-old Teresa McAbee.
The night of May 11, 1987, Teresa left her mother Dorothy McAbee's home in Mascotte, walking alone to a nearby Circle K convenience store to buy a pencil.
Later, a resident reported a girl's body floating in nearby Knight Lake, not far from the pump house and dirt road. It was Teresa McAbee. An autopsy showed she had been raped, strangled and thrown into the water.
Investigators found tire tracks along that road near the body. The tracks matched the pattern of police cars driven by the Mascotte Police Department, including Officer Duckett.
When Duckett arrived at the crime scene, his police cruiser was impounded for further investigation. Fingerprints matching Teresa's were found on the car hood.
Police questioned Duckett, who denied that Teresa ever sat on the hood of his cruiser. He was charged with sexual battery of a minor and first degree murder.
The prosecution's lead witness, Gwen Gurley, testified that she saw Teresa outside the Circle K the night of the murder. She also testified that she saw Duckett drive off with "a small person" in his patrol car.
Duckett's police notebook appears to show Duckett visited another convenience store -- a Jiffy Stop -- around the time of the murder, providing him with a possible alibi. But the notebook was not introduced at trial. Veteran homicide detective Marshall Frank -- who interviewed Duckett for a crime novel -- told CNN's "Death Row Stories" the "Jiffy Stop entry wasn't in the same order as the other loggings. And I thought that was odd."
An FBI agent who also was an expert hair examiner for the prosecution testified that a pubic hair found in Teresa's underwear had "exactly the same characteristics" as sample hairs taken from Duckett. After a trial, jurors found Duckett guilty. He was sentenced to death. Later a Justice Department report said the FBI agent had falsely testified about hair analysis in other cases, calling his testimony in Duckett's trial into question. After more than 25 years on death row, Duckett maintains his innocence.
Although Gurley later recanted her testimony in a sworn deposition, she pleaded the Fifth Amendment at a formal hearing, fearing perjury charges. Gurley now claims she was coerced into recanting. "The last time I saw Teresa McAbee, she was in James Duckett's police car," she told CNN's "Death Row Stories."
"We have an innocent guy here. This is crazy." Duckett's appellate attorney Beth Wells told CNN's "Death Row Stories." Duckett and Wells await a decision by Florida's Supreme Court on their request for an evidentiary hearing. "I'm 100% confident that when they evaluate this evidence they're going to say, 'You know what? We got it wrong. We have to give this guy a new trial.'"
"I just want justice for my daughter. That's what I want," Dorothy McAbee told CNN's "Death Row Stories." "26 years -- I'm tired. I don't think I'm ever going to have closure, because he's never going to admit it."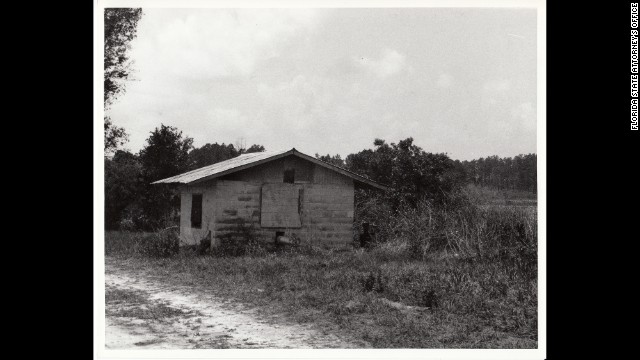 The killing of Teresa McAbee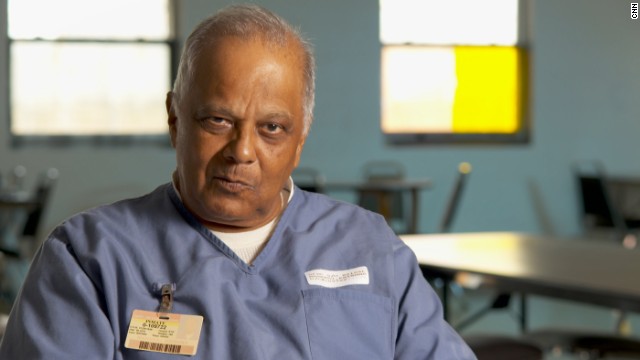 Former millionaire Kris Maharaj, 75, languishes in a Florida prison 27 years after being convicted of a double murder at a Miami hotel. Click through the gallery for details about this fascinating case, featured on "Death Row Stories," Sunday, July 13 at 10 p.m. ET/PT on CNN.
Starting with nothing, Maharaj built a successful food importing business in Britain. He mingled with royalty and owned 100 race horses. By the 1980s he had moved to Miami.
Maharaj invested money with Duane Moo Young, shown here, and his father, Derrick. There was a disagreement over $441,000, which Maharaj said the Moo Youngs had embezzled.
On October 16, 1986 police found the Moo Youngs' bloody bodies in Room 1215 at Miami's Dupont Plaza Hotel. This police evidence photo shows one of the bodies in a doorway.
Police found Maharaj's fingerprints in the room. Maharaj says he was there to meet the Moo Youngs, but he departed before they arrived and were killed. Nineteen fingerprints found at the crime scene have never been identified, according to a defense motion.
Defense attorneys say a "treasure trove of documents" was contained in a briefcase found at the crime scene. "We know from the documents in the Moo Young briefcase that they were peddling false letters of credit and skimming money" from Pablo Escobar's Medellin cocaine cartel, said a court motion filed by Maharaj's defense team.
Shortly after the murders, Maharaj was arrested. He was convicted and sentenced to death in 1987. Since the beginning, Maharaj has insisted he is innocent. Witnesses have supported Maharaj's alibi, saying he was somewhere else at the time of the murders. Defense attorneys accuse prosecutors of covering up evidence that could have proved his innocence.
Throughout Maharaj's time behind bars, his wife, Marita, has been fighting to keep his spirits up. "He and his wife talk every day on the phone," defense attorney Clive Stafford Smith told CNN. "And she goes to see him every Sunday."
Smith and the defense team successfully pressed Florida courts to reduce Maharaj's death sentence to life in prison in 2002. Smith says new witnesses have been found who will testify that the killings were hits ordered by Escobar and that Maharaj was framed. But Florida state attorneys say none of the witnesses has firsthand knowledge of the case or can provide admissible testimony or evidence.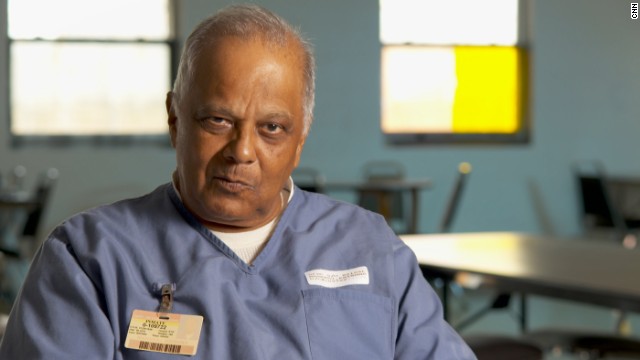 Death Row Stories: Kris Maharaj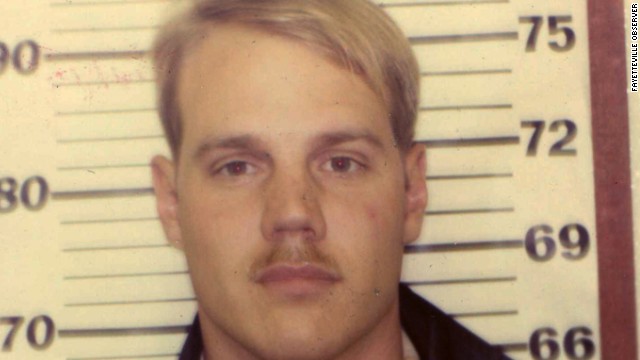 The death row case of former U.S. Army Master Sgt. Timothy Hennis is unprecedented. "Tim Hennis is the only person in United States history who's been tried for his life three times after guilty and not guilty verdicts," said Scott Whisnant, who covered the case as a reporter and whose book titled "Innocent Victims" was made into a 1996 TV movie. Click through the gallery to learn more about one of the most bizarre, surprising and heinous murder cases in recent memory.
In 1985, Hennis was an Army soldier based at Fort Bragg, North Carolina. One morning he visited the nearby home of Kathryn and Gary Eastburn, answering their newspaper ad to adopt their dog.
Four days later, police found the stabbed bodies of Kathryn Eastburn, left, and two of her daughters in the home. The mother had been raped, investigators said. Her husband Gary Eastburn, right, was an Air Force officer undergoing training in Alabama at the time of the killings, police said.
Five-year-old Kara, shown here, was also stabbed to death. Police found her body in her bedroom, prosecutors told CNN's "Death Row Stories."
Erin Eastburn, 3, also was found in the home, stabbed to death.
Erin's body was found in the master bedroom, prosecutors told CNN's "Death Row Stories." Kathryn Eastburn's body was also found there.
A third Eastburn child, 22-month-old Jana, was found alive in the house and unharmed. Hennis came forward to police when he heard on TV news that authorities were looking for a man who visited the house in response to a newspaper ad.
Gary Eastburn told police several items were missing from his home including an envelope of cash, an ATM card and the Eastburn account password. Police said the ATM card was used to withdraw $150 twice over two days. Prosecutors said Hennis was behind on his rent -- which was about $300. He paid his rent the Monday after the killings, prosecutors said. A woman who used the ATM shortly after the Eastburns' card was used told investigators she saw a man nearby matching Hennis' description.
Investigators found a witness, Patrick Cone, who said he saw a tall white man wearing jeans, a knit cap and a Members Only jacket leaving the Eastburns' driveway carrying a trash bag. A police artist drew this sketch of the man based on Cone's description. Prosecutors said the sketch resembled Hennis.
Hennis was arrested, charged and put on trial. Jurors rendered a guilty verdict and sentenced Hennis to death. Shortly after his conviction while he sat on North Carolina's death row, Hennis received a letter that has never been explained. It read: "Dear Mr. Hennis, I did the crime, I murdered the Eastburns. Sorry you're doing the time. I'll be safely out of North Carolina when you read this. Thanks, Mr. X."
Hennis' attorneys filed an appeal to the North Carolina Supreme Court based on the argument that jurors were unduly influenced by gruesome crime scene photos displayed by prosecutors. The high court ruled that Hennis should be granted a retrial.
During the retrial, defense attorneys revealed a surprise witness, John Raupaugh. Raupaugh "lived down the street from the Eastburns," said Whisnant. "He was an uneasy sleeper and had a habit of walking the neighborhood at 3 in the morning. He often wore a beanie hat and had a black Members Only jacket." Raupaugh's testimony, defense attorneys said, gave jurors the reasonable doubt they needed to acquit Hennis in 1989. Hennis was freed. He chose to re-enlist in the Army, where he continued his military career.
Prosecutors continued to pursue the case. In 2006, vaginal swabs from a rape kit taken from Kathryn Eastburn's body yielded new evidence. DNA testing was an imperfect science in the 1980s, so the semen found wasn't pursued as evidence during the first trial. But by the 2000s, technological advances in DNA analysis had improved. Experts said the DNA from Eastburn's rape kit was consistent with Hennis' DNA.
Prosecutors called Gary Eastburn to deliver the news. "You could have knocked me over with a feather when I got that call," he told CNN's "Death Row Stories." "I was just hit with this wave of emotion like, 'God, I don't believe it.' "
The DNA revelation also shocked Hennis' defense attorney, Billy Richardson. He told CNN's "Death Row Stories," "It was just like somebody had taken a two-by-four and hit me upside the head with it."
A team of military attorneys evaluated the case and the Army decided to pursue it. Hennis was recalled to active duty two years after his retirement and promptly arrested on three counts of murder. In 2010, a jury rendered a guilty verdict, and he was sentenced to death. Hennis now sits on death row, awaiting appeals at Fort Leavenworth military prison in Kansas.
But many unanswered questions remain. "There's a ton of physical evidence in that house that they can't explain," Whisnant told CNN's "Death Row Stories." A head hair was found in the Eastburns' bed that is not Hennis', Whisnant said. Unidentified DNA was found under Kathryn Eastburn's fingernails. "We should be running that DNA against our known database," Whisnant said. "Let's find out what happened."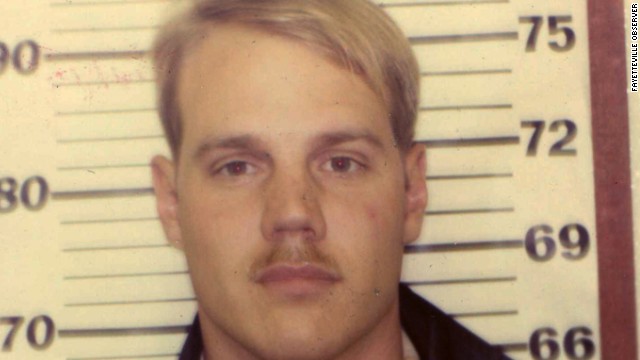 Death Row Stories: Tim Hennis
One such case involves former Florida police officer James Duckett, who faces execution for the rape and strangling death of an 11-year-old girl. His lawyers are hoping for a new evidence hearing that they feel could result in his freedom.
Another Florida prisoner, Kris Maharaj, spent 15 years on death row for the murders of two business partners. Maharaj has claimed innocence -- and an alibi -- since the beginning. In November, at a Miami evidence hearing, defense attorneys blamed the killings on hit men directed by notorious drug lord Pablo Escobar. A judge eventually is expected to rule on the new evidence.
In perhaps the most bizarre case of the series, former Army Master Sgt. Tim Hennis awaits execution on the U.S. military's death row at Fort Leavenworth, Kansas, for a triple murder in which he was convicted, then acquitted and then convicted again. "Tim Hennis is the only person in United States history who's been tried for his life three times after guilty and not guilty verdicts," said Scott Whisnant, whose book "Innocent Victims" was made into a 1996 TV movie. Despite Hennis' ultimate conviction, crime scene evidence still sheds doubt on the verdict, including still unidentified DNA which was found under a victim's fingernails.