Cosplay at Comic-Con: Who wore it best?
Join the conversation
CNN iReport
updated 4:59 PM EDT, Fri July 25, 2014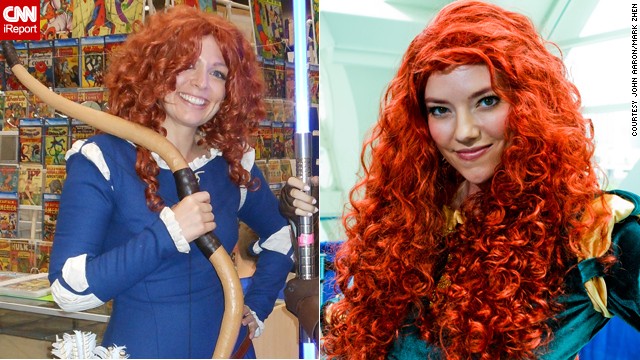 It's not hard to find cosplayers dressed as the same characters at conventions like San Diego Comic-Con. But we're wondering: Who wore it best? Merida, the popular character with long red hair from the Disney-Pixar movie "Brave," made a splash at Comic-Con 2012 when the movie was released, as seen in both these photos.
"Star Trek's" Klingons, of course, are a perennial favorite for cosplayers at any fan convention. Check out these two from Comic-Con 2010 and weigh in on your favorite below.
new costume
this year). Which version is your favorite?
Batgirl's costume continues to inspire cosplayers (and look for takes on her
The takes on Iron Man can vary: Some like to leave the mask off and go the full Robert Downey Jr. route, but others like a more classic look. Which do you prefer? Tell us below.
Two very different Jokers - one looking like Jack Nicholson, the other like Heath Ledger - from Comic-Con 2010. Choose your favorite below.
Black Widow has grown in popularity since her appearances in Marvel movies like "The Avengers." Here we have two from 2010. Which was best? Let us know below.
The poison apple is a must if you are cosplaying as the evil queen from "Snow White and the Seven Dwarfs." Which of these is your favorite from 2012?
Wonder Woman will never lose her popularity in cosplay circles. Here's one accompanied by Green Arrow in 2012, and another from the same year.
Poison Ivy is one of Batman's most dangerous foes. Here are two interpretations of her character from 2010 and 2014.
Elsa from the wildly popular Disney movie "Frozen" is certainly a hot costume this year.
Now that Thor is going to be a woman in the comics, women cosplaying as Thor is more popular than ever.
Merida from 'Brave'
Klingons
Batgirl
Iron Man
The Joker
Black Widow
The evil queen from 'Snow White'
Wonder Woman
Poison Ivy
San Diego Comic-Con cosplay: Who wore it best?
San Diego Comic-Con cosplay: Who wore it best?
STORY HIGHLIGHTS
San Diego Comic-Con is a haven for cosplayers
Some characters have emerged as favorites for cosplayers over the years
(CNN) -- The annual San Diego Comic-Con, mecca of all things pop culture, began on Wednesday night and runs through Sunday, July 27. The massive convention -- known for giving fans a first look at the latest "geek-friendly" TV, film and of course, comics -- is also a major gathering for cosplayers (that is, fans who wear costumes of their favorite characters).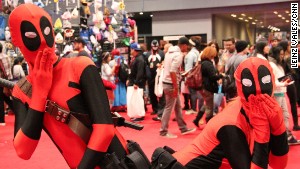 2013: Nerds invade New York Comic Con
Cosplay is an integral part of Comic-Con and similar conventions, with countless fans creating elaborate costumes to transform into superhero, comic book, video game, television or movie characters. And while the costumes are varied, there are certainly some favorite characters for cosplayers, as evidenced by photos we've seen of them over the years on CNN iReport.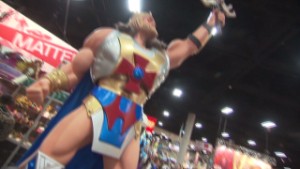 2013: Comic-Con invades San Diego
From Iron Man to Wonder Woman, to the Joker and the tried and true Klingon costume, we've gathered examples of these characters from Comic-Cons, past and present. Take a look at the gallery above, then share in the comments below which ones you prefer among each slide in the gallery.
We'll continue to update the gallery throughout SDCC 2014 with new photos of competing costumes. Come back Saturday and Sunday to see new photos featured in the gallery and discuss cosplay.
Comic-Con: Ben Affleck's 'Batman' makes an appearance
Darth Car unveiled at Comic-Con