STORY HIGHLIGHTS
U.S. attorney general: There's "extreme concern" that Mideast bloodshed could spread to West
European militants who have traveled to Syria could go back home and launch attacks
So far, militants in Iraq and Syria haven't seen attacking the West as a priority
But officials also fear the conflict could create new terror ties, bomb technology, lone wolves
(CNN) -- Events in Iraq and Syria have alarmed U.S. Attorney General Eric Holder.
Extremists from the Islamic State in Iraq and Syria control vast swaths of Iraq and Syria. Its members may be mingling with Yemeni bomb makers who have a track record of getting devices on Western planes. And thousands of Europeans have gone to Syria ready to give up their lives.
Holder has voiced "extreme concern" that the volatile mix could spread to Western shores.
"It's more frightening than anything I think I've seen as attorney general," he told ABC News.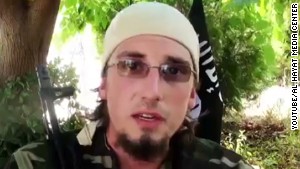 Canadian jihadi video recruits for ISIS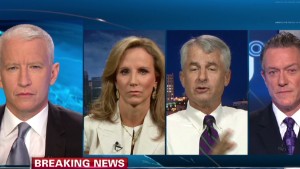 Stopping the next domestic terror attack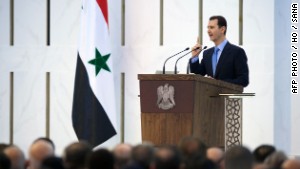 Bashar al-Assad sworn in for 7-year term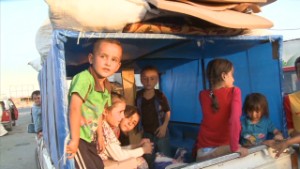 Refugees risk all to escape ISIS
Here are five reasons why the fight in Syria and Iraq could spill over to the West.
1. ISIS has the manpower, money and know-how to hit the West, if it decides to
The nightmare scenario is that ISIS leaders or other terrorist groups in Iraq and Syria launch attacks in the West. They are well-positioned to unleash such carnage if they choose. Many of at least 2,000 European militants who have traveled to Syria joined ISIS. That has given groups the opportunity to train them and send them back home to launch attacks. A number have crossed into Iraq.
These European fighters also could pose a threat to the United States because many Europeans do not need a visa to enter the U.S. About 100 Americans also have traveled to fight in Syria -- one carried out a suicide bombing in May.
So far, though, ISIS and its fierce rival, the Syrian al Qaeda affiliate Jabhat al-Nusra, have not seen attacking the West as anything near a priority.
Their focus instead has been on fighting the regime of Syrian President Bashar al-Assad and expanding their zone of operations in the region. The political turmoil brought about by the Arab Spring has made the ultimate dream of global jihadists -- the adoption of their kind of Islamic rule across the Arab world -- seem tantalizingly close. Attacking the West, which for al Qaeda leaders was always a means to this end, has become something of a sideshow.
ISIS -- a group previously known as al Qaeda in Iraq -- has never prioritized targeting Western soil, instead preferring to focus on fighting "infidels" at home.
In the decade since the Jordanian terrorist Abu Musab al-Zarqawi created the group, it has not been directly behind any plot on Western soil. By contrast, in the decade after the September 11 terrorist attacks, al Qaeda operatives in Pakistani tribal areas provided wave after wave of Western recruits training on how to make bombs out of chemicals and components readily available in home improvement and beauty supply stores in the West.
To date, only one suspected ISIS recruit who has returned to Europe is alleged to have built such a device.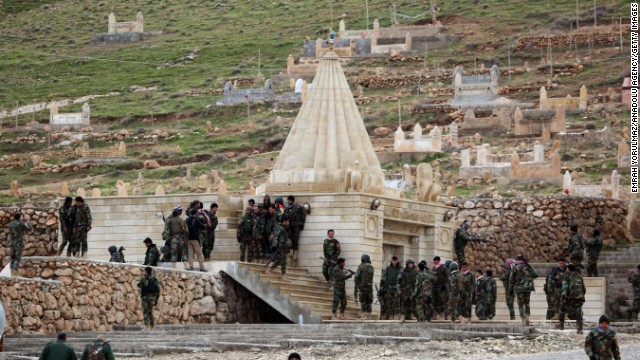 Kurdish Peshmerga fighters assemble at a shrine on Iraq's Mount Sinjar on Friday, December 19. The Kurdish military said that with the help of coalition airstrikes, it has "cleansed" the area of ISIS militants. ISIS has been advancing in Iraq and Syria as it seeks to create an Islamic caliphate in the region.
A Peshmerga fighter looks down at the body of an alleged ISIS fighter in Zummar, Iraq, on Thursday, December 18.
A Kurdish fighter stands next to a destroyed armored vehicle in northern Iraq on December 18. The vehicle was destroyed by an improvised explosive device placed by ISIS militants.
Peshmerga fighters stop to check a vehicle in Zummar on December 18 as they continue to battle ISIS fighters near the border with Syria.
Pro-Iraqi government forces guard a shrine in Balad, Iraq, on Monday, December 15.
A Yazidi woman displaced by ISIS militants tends to a fire Wednesday, December 10, at a shelter in Dohuk, Iraq.
A Kurdish child from the Kobani, Syria, area holds laundry at a refugee camp in Suruc, Turkey, on Monday, November 17. Tens of thousands of people have fled Kobani, known in Arabic as Ayn al-Arab, to escape ISIS.
Smoke rises from Kobani following airstrikes on November 17. The United States and several Arab nations have been bombing ISIS targets to take out the group's ability to command, train and resupply its fighters.
A Kurdish child from the Kobani area holds on to a fence at a refugee camp in Suruc on Sunday, November 16.
People in Suruc watch smoke rise near the Syrian border during clashes between ISIS members and armed groups on Thursday, November 13.
A bomb (upper left) falls on an ISIS position in Kobani during an airstrike by the U.S.-led coalition on Saturday, November 8.
Iraqi military forces take up position in Jurf al-Sakhar, Iraq, on November 8.
Fire and smoke rise from Kobani following airstrikes against ISIS on Thursday, October 30.
Iraqi special forces search a house in Jurf al-Sakhar on October 30 after retaking the area from ISIS.
Smoke rises during fighting in Kobani on Monday, October 27.
ISIS militants stand near the site of an airstrike near the Turkey-Syria border on Thursday, October 23.
An explosion rocks Kobani during a reported car-bomb attack by ISIS militants on Monday, October 20.
People watch Kobani from a hill near the Turkey-Syria border on October 20.
Kurdish fighters walk to positions as they fight ISIS forces in Kobani on Sunday, October 19.
A U.S. Air Force plane flies above Kobani on Saturday, October 18.
Heavy smoke rises in Kobani following an airstrike by the U.S.-led coalition on Saturday, October 18.
Cundi Minaz, a female Kurdish fighter, is buried in a cemetery in the southeastern Turkish town of Suruc on Tuesday, October 14. Minaz was reportedly killed during clashes with ISIS militants in nearby Kobani.
Turkish police officers secure a basketball stadium in Suruc on October 14. Some Syrian Kurds have been held there since crossing from Syria into Turkey.
Kiymet Ergun, a Syrian Kurd, celebrates in Mursitpinar, Turkey, after an airstrike by the U.S.-led coalition in Kobani on Monday, October 13.
Smoke rises from Kobani on Sunday, October 12.
Syrian Kurds from Kobani stand outside the grounds of a refugee camp in Suruc on Saturday, October 11.
Alleged ISIS militants stand next to an ISIS flag atop a hill in Kobani on Monday, October 6.
In this photo released by the U.S. Air Force on Saturday, October 4, a U.S. Navy jet is refueled in Iraqi airspace after conducting an airstrike against ISIS militants.
A Kurdish Peshmerga soldier who was wounded in a battle with ISIS is wheeled to the Zakho Emergency Hospital in Duhuk on Tuesday, September 30.
Iraqi Shiite militiamen aim their weapons during clashes with ISIS militants in Jurf al-Sakhar on Sunday, September 28.
Syrian Kurds wait near a border crossing in Suruc as they wait to return to their homes in Kobani on Sunday, September 28.
Syrian Kurds wait behind border fences to cross into Suruc on September 28.
Tomahawk missiles, intended for ISIS targets in Syria, fly above the Persian Gulf after being fired by the USS Philippine Sea in this image released by the U.S. Navy on Tuesday, September 23.
Turkish Kurds clash with Turkish security forces during a protest near Suruc on Monday, September 22. According to Time magazine, the protests were over Turkey's temporary decision to close the border with Syria.
Syrian Kurds fleeing ISIS militants wait behind a fence in Suruc on Sunday, September 21.
A elderly man is carried after crossing the Syria-Turkey border near Suruc on Saturday, September 20.
A Kurdish Peshmerga fighter launches mortar shells toward ISIS militants in Zummar on Monday, September 15.
An ISIS flag flies on the other side of a bridge at the front line of fighting between ISIS and Kurdish Peshmerga fighters in Rashad, Iraq, on Thursday, September 11.
U.S. Secretary of State John Kerry reads on a flight en route to Iraq on Wednesday, September 10. Kerry traveled to the Mideast to discuss ways to bolster the stability of the new Iraqi government and combat ISIS.
Kurdish Peshmerga fighters fire at ISIS militant positions from their position on the top of Mount Zardak, east of Mosul, Iraq, on Tuesday, September 9.
An Iraqi fighter jet flies over Amerli, Iraq, on September 3. Amerli had been under siege by ISIS militants.
Iraqi volunteer fighters celebrate breaking the Amerli siege on Monday, September 1. ISIS militants had surrounded Amerli, 70 miles north of Baquba, Iraq, since mid-June.
Kurdish Peshmerga forces stand guard at their position in the Omar Khaled village west of Mosul on Sunday, August 24.
Kurdish Peshmergas fight to regain control of the town of Celavle, in Iraq's Diyala province, on August 24.
Peshmerga fighters stand guard at Mosul Dam in northern Iraq on Thursday, August 21. With the help of U.S. military airstrikes, Kurdish and Iraqi forces retook the dam from ISIS militants on August 18. A breach of the dam would have been catastrophic for millions of Iraqis who live downstream from it.
Displaced Iraqis receive clothes from a charity at a refugee camp near Feeshkhabour, Iraq, on Tuesday, August 19.
A fighter with Kurdish Peshmerga forces battles ISIS militants near Mosul on Monday, August 18.
Peshmerga fighters inspect the remains of a car that reportedly belonged to ISIS militants and was targeted by a U.S. airstrike in the village of Baqufa, north of Mosul, on August 18.
Kurdish Peshmerga fighters fire at ISIS in Khazair, Iraq, on Thursday, August 14.
Volunteers of the Iraqi Red Crescent Society unload boxes of goods before distributing them August 14 to families who fled from ISIS.
From the flight deck of the USS George H.W. Bush, which is in the Persian Gulf, two U.S. fighter jets take off for a mission in Iraq on Monday, August 11. U.S. President Barack Obama authorized airstrikes against Islamic militants and food drops for Iraqis who are trapped by the militants.
Aziza Hamid, a 15-year-old Iraqi girl, cries for her father while she and some other Yazidi people are flown to safety Monday, August 11, after a dramatic rescue operation at Iraq's Mount Sinjar. A CNN crew was on the flight, which took diapers, milk, water and food to the site where as many as 70,000 people were trapped by ISIS. But only a few of them were able to fly back on the helicopter with the Iraqi Air Force and Kurdish Peshmerga fighters.
Thousands of Yazidis are escorted to safety by Kurdish Peshmerga forces and a People's Protection Unit in Mosul on Saturday, August 9.
Iraqi Shiite volunteers who have joined government forces to fight ISIS take part in a training session near Basra, Iraq, on Thursday, August 7.
Thousands of Yazidi and Christian people flee Mosul on Wednesday, August 6, after the latest wave of ISIS advances.
A Baiji oil refinery burns after an alleged ISIS attack in northern Selahaddin, Iraq, on Thursday, July 31.
A Syrian rebel fighter lies on a stretcher at a makeshift hospital in Douma, Syria, on Wednesday, July 9. He was reportedly injured while fighting ISIS militants.
Iraqis who fled fighting in the cities of Mosul and Tal Afar try to enter a temporary displacement camp in Khazair on Wednesday, July 2.
Peshmerga fighters check cars at the entrance of a temporary displacement camp in Khazair on Thursday, June 26.
Kurdish Peshmerga take their positions behind a wall on the front line of the conflict with ISIS militants in Tuz Khormato, Iraq, on Wednesday, June 25.
Peshmerga fighters clean their weapons at a base in Tuz Khormato on June 25.
New army recruits gather in Najaf, Iraq, on Wednesday, June 18, following a call for Iraqis to take up arms against Islamic militant fighters.
An MH-60R Sea Hawk helicopter lands on the aircraft carrier USS George H.W. Bush in the Persian Gulf on Tuesday, June 17.
Newly recruited Iraqi volunteer fighters take part in a training session in Karbala, Iraq, on June 17.
Members of ISIS prepare to execute soldiers from Iraq's security forces in this image, one of many reportedly posted by the militant group online. CNN cannot independently confirm the authenticity of the images.
Iraqi men chant slogans outside of an army recruiting center to volunteer for military service Thursday, June 12, in Baghdad.
Kurdish Peshmerga forces, along with Iraqi special forces, deploy their troops and armored vehicles outside of Kirkuk, Iraq, on June 12.
Children stand next to a burnt vehicle during clashes between Iraqi security forces and ISIS militants in Mosul on Tuesday, June 10.
Civilians from Mosul escape to a refugee camp near Irbil, Iraq, on June 10.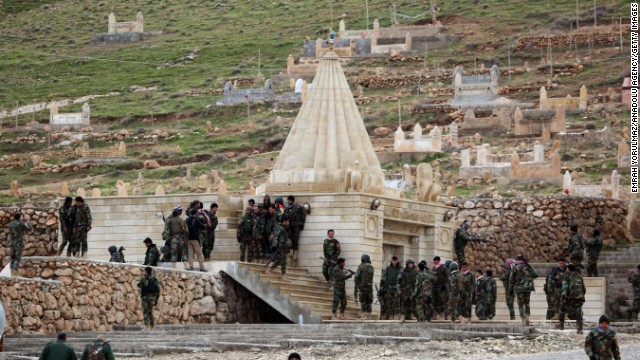 Photos: The ISIS terror threat
In February, French police arrested a man they identified as Ibrahim B., a 23-year-old French-Algerian, and retrieved three soda cans filled with nearly a kilogram (about 2 pounds) of the high explosive TATP from his Cannes apartment. French police suspect that in the 18 months he fought in Syria, he learned how to make TATP, an unstable and difficult-to-transport high explosive used to build detonators in multiple al Qaeda plots against the West.
It is not clear if ISIS signed off on his alleged plot. While some Western recruits are taught how to make improvised explosive devices in Syria, there is little indication yet that the group has created a training program tailored to attacking the West. The worry is that that could change. After a decade of insurgency in Iraq, no other group has more expertise in making improvised explosive devices.
If the United States launches strikes to weaken ISIS, the group could strike back at the West, financing attacks with the tens of millions of dollars in its cash reserves. Last month, its supporters launched a Twitter campaign -- #CalamityWillBefallUS -- warning of such attacks.
But, if ISIS is able to consolidate its territorial gains, it could set up training camps to rival any run by al Qaeda in Afghanistan before 9/11.
It's a Catch-22 that worries U.S. officials.
"There's going to be a diaspora out of Syria at some point, and we are determined not to let lines be drawn from Syria today to a future 9/11," FBI Director James Comey warned in May.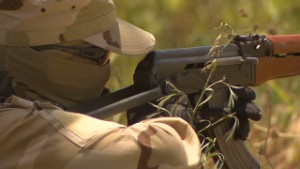 Iraq conflict creating strange alliances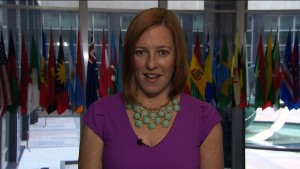 Will U.S. take direct role in Mideast?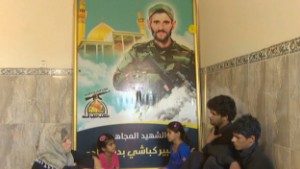 Iraqi family counts cost of ISIS conflict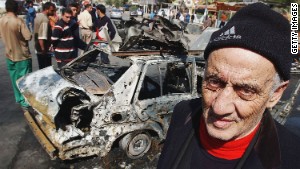 Coping with chaos in Baghdad
2. Expert Yemeni bomb makers may be mingling with like-minded Westerners in Syria
U.S. officials worry about Yemeni bomb makers who are skilled in making explosive devices that are difficult to detect at airport security. The fear is that they are sharing their knowledge with terrorist groups in Syria with significant numbers of Western passport holders in their ranks.
Holder called it a potentially "deadly combination."
Ibrahim al Asiri, the ingenious chief bomb maker for al Qaeda in the Arabia Peninsula, a Yemeni al Qaeda affiliate, is thought to have trained a cadre of apprentices. Early this year, U.S. officials became worried that some may have traveled to Syria. Hundreds of Yemenis have traveled to fight there, and officials worry that AQAP and Jabhat al-Nusra are building ties. With ISIS dominating headlines and winning the battle for new recruits, it is possible that al Qaeda affiliates may try to restore their relevance by planning a spectacular attack.
Al Asiri built the "underwear" device that a recruit partially detonated on a plane over Detroit on Christmas Day in 2009. Since then, he has built increasingly sophisticated devices and has experimented with new designs for a shoe bomb. But AQAP has recruited relatively few Westerners into its ranks, limiting -- at least until now -- its bomb makers' ability to target Western aviation.
But there is concern that al Asiri's knowledge is spreading more widely. This month, the U.S. State Department said a Norwegian convert, Anders Dale, had received extensive instruction in explosives after joining AQAP in Yemen. It was not made clear whether this training was provided personally by al Asiri. Nor was it said where the Norwegian is now thought to be.
3. Western fighters who leave Syria could lash out back home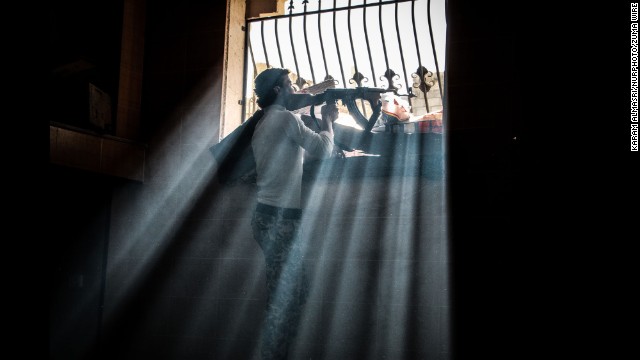 A Syrian rebel fighter keeps an eye on government troops in Aleppo, Syria, on Wednesday, December 17. The United Nations estimates nearly 200,000 people have been killed in Syria since an uprising in March 2011 spiraled into civil war.
A man drives his motorcycle through a puddle in Aleppo on Wednesday, November 26.
A Syrian opposition fighter fires at Bashar al-Assad Regime forces in the Handarat district of Aleppo on Thursday, November 20.
Syrian boys play in the ruins of a destroyed building in Aleppo on Tuesday, November 18.
A wounded man is treated at a makeshift hospital in Damascus, Syria, following a reported air strike by government forces on Tuesday, November 11.
Members of the Syrian Civil Defense carry an injured man after an alleged air strike in Aleppo on November 11.
A member of the Syrian Civil Defense walks through a cloud of dust after an alleged air strike by government forces in Aleppo on November 11.
A father cries over his son at a physical therapy center in Eastern al-Ghouta outside Damascus on Thursday, November 6. The boy had his leg tendons cut after he was injured in an airstrike four months before.
A blindfolded man suspected of passing military information to the Syrian government waits to be interrogated by Free Syrian Army fighters Monday, October 6, in Aleppo.
Medics at a field hospital in Douma, Syria, attend to a man who was injured in what activists said were two airstrikes carried out by forces loyal to Syrian President Bashar al-Assad on Saturday, September 20.
Free Syrian Army fighters rest inside a damaged room in Aleppo on Tuesday, September 16, during what activists said were clashes with forces loyal to al-Assad.
Syrian government forces walk down a street in Halfaya, Syria, after taking the city from rebel forces on Friday, September 12.
Al-Qaeda-linked rebels from Syria gather around vehicles carrying U.N. peacekeepers from Fiji before releasing them Thursday, September 11, in the Golan Heights. The 45 peacekeepers were captured in the Golan Heights after rebels seized control of a border crossing between Syria and the Israeli-occupied territory.
Syrian opposition fighters take position behind sandbags in Aleppo on Thursday, September 11.
Syrians fleeing the violence stand next to their belongings as they attempt to cross into Turkey on Sunday, September 7.
A boy looks at bodies lying outside a hospital after a barrel-bomb attack in Aleppo on Friday, September 5.
A U.N. convoy moves in the buffer zone near the Golan Heights as they are escorted by Syrian rebel fighters near the Syrian village of Jubata Al Khashab on Tuesday, September 2.
Residents of Aleppo remove a body from debris on Friday, August 29, after what activists claim was shelling by forces loyal to al-Assad.
Druze men watch from the Golan Heights side of the Quneitra border with Syria as smoke rises during fighting between rebels and forces loyal to al-Assad on Wednesday, August 27.
This image was taken during a government guided tour in Mleiha, Syria, one day after Syrian government forces retook the town after a months-long battle with rebels, according to a military source and state television on Friday, August 15.
Residents inspect the rubble of destroyed buildings in Aleppo after Syrian regime helicopters allegedly dropped barrel bombs there on Wednesday, August 13.
Smoke trails over Aleppo following barrel bombs that were allegedly dropped by the Syrian regime on an opposition-controlled area on Monday, August 11.
Photographs of victims of the Bashar al-Assad regime are displayed as a Syrian Army defector known as "Caesar," center, appears in disguise to speak before the House Foreign Affairs Committee in Washington. The briefing on Thursday, July 31, was called "Assad's Killing Machine Exposed: Implications for U.S. Policy." Caesar was apparently a witness to al-Assad's brutality and has smuggled more than 50,000 photographs depicting the torture and execution of more than 10,000 dissidents.
Syrian rebel fighters take up positions behind sandbags in Aleppo on Wednesday, July 30.
People carry an injured man away from the site of an airstrike, reportedly carried out by Syrian government forces, in Aleppo on Sunday, July 27.
Rebel fighters execute two men Friday, July 25, in Binnish, Syria. The men reportedly were charged by an Islamic religious court with detonating several car bombs.
A rebel fighter stands on a dust-covered street in Aleppo on Monday, July 21.
A man clears debris at the site of an alleged barrel-bomb attack in Aleppo on Tuesday, July 15.
A woman walks amid debris after an airstrike by government forces July 15 in Aleppo.
People walk on a dust-filled street after a reported barrel-bomb attack in Aleppo on Monday, July 7.
Apartments and other buildings lie in ruins on Tuesday, June 3, in Aleppo, a city that "has had the life bombed out of it," according to CNN's Nick Paton Walsh.
A man carries a girl injured in a reported barrel-bomb attack by government forces June 3 in Aleppo.
A rebel fighter loads an anti-tank cannon outside Latakia, Syria, on Sunday, June 1.
A rescue worker pulls a girl from rubble in Aleppo on June 1 after reported bombing by government forces.
A giant poster of Syrian President Bashar al-Assad is seen in Damascus, Syria, on Saturday, May 31, as the capital prepares for presidential elections.
Portraits of al-Assad dominate the cityscape in central Damascus on Tuesday, May 27. Al-Assad is firmly in power three years into the civil war, while the opposition remains weak and fragmented and extremists grow in numbers and influence.
The father of a 3-month-old girl weeps Monday, May 26, after she was pulled from rubble following a barrel-bomb strike in Aleppo.
A woman stands in a heavily damaged building in Aleppo on May 26.
An injured man lies in a hospital bed after alleged airstrikes by government forces in Aleppo on Sunday, May 18.
Buildings in Homs, Syria, lie in ruins Saturday, May 10, days after an evacuation truce went into effect. Thousands of displaced residents returned to the city.
Rescuers carry a man wounded by a mine in the Bustan al-Diwan neighborhood of Homs on May 10.
A Syrian woman carries a suitcase along a street in the Juret al-Shayah district of Homs on May 10.
Residents carry their belongings in the al-Hamidieh neighborhood of Homs on May 10.
A woman injured when a mine went off is carried in Homs on May 10.
Residents return to damaged dwellings in Homs on May 10.
Debris lies on a deserted street in Homs on Thursday, May 8.
A mosque is seen through shattered glass in Homs, where an evacuation truce went into effect on Wednesday, May 7.
A wounded man is treated at a makeshift hospital in Aleppo on Sunday, May 4.
Debris rises in what Free Syrian Army fighters said was an operation to strike a checkpoint and remove government forces in Maarat al-Numan, Syria, on Monday, May 5.
A man helps a woman through debris after reported airstrikes by government forces on Thursday, May 1, in the Halak neighborhood of Aleppo.
Syrians gather at the site of reported airstrikes in Aleppo on May 1. According to the Syrian Observatory for Human Rights, at least 33 civilians were killed in the attack.
A woman runs after two barrel bombs were thrown, reportedly by forces loyal to Syrian President Bashar al-Assad in Aleppo on May 1.
A boy runs in Aleppo on Sunday, April 27, after what activists said were explosive barrels thrown by forces loyal to al-Assad.
Security and emergency medical personnel work at the site of a car bomb explosion Monday, April 14, in the Ekremah neighborhood of Homs.
In this photo released by the state-run SANA news agency, Syrian forces take positions during clashes with rebels near the town of Rankous, Syria, on Sunday, April 13.
Flames engulf a vehicle following a car bomb Wednesday, April 9, in the Karm al-Loz neighborhood of Homs.
A man carries a child who was found in the rubble of an Aleppo building after it was reportedly bombed by government forces on Monday, March 18.
An elderly man and a child walk among debris in a residential block of Aleppo on March 18.
A woman with blood on her face carries a child following a reported airstrike by government forces Saturday, March 15, in Aleppo.
People attempt to comfort a man in Aleppo after a reported airstrike by government forces on Sunday, March 9.
Buildings in Homs lay in ruins on March 9.
Syrian forces fire a cannon and a heavy machine gun loaded on a truck as they fight rebels in the Syrian town of Zara on Saturday, March 8.
A handout photo released by SANA shows Syrian President Bashar al-Assad speaking March 8 during a meeting in Damascus to mark the 51st anniversary of the 1963 revolution, when Baath Party supporters in the Syrian army seized power. Al-Assad said the country will go on with reconciliation efforts along with its fight against terrorism.
Syrians inspect the rubble of destroyed buildings in Aleppo following a reported airstrike by Syrian government forces on Friday, March 7.
People dig through the rubble of a building in Damascus that was allegedly hit by government airstrikes on Thursday, February 27.
A boy walks ahead of men carrying the body of his mother in Aleppo on Saturday, February 22. According to activists, the woman was killed when explosive barrels were thrown by forces loyal to al-Assad.
A man holds a baby who survived what activists say was an airstrike by al-Assad loyalists Friday, February 14, in Aleppo.
In this photo provided by the anti-government activist group Aleppo Media Center, Syrian men help survivors out of a building in Aleppo after it was bombed, allegedly by a Syrian regime warplane on Saturday, February 8.
Syrians gather at a site hit by barrel bombs, allegedly dropped by a regime helicopter on the opposition-controlled Mesekin Hananu district of Aleppo on February 8.
In this handout photo released by the state-run SANA news agency on February 8, civilians wave national flags in Damascus as they take part in a rally in support of President al-Assad.
A man stands next to debris in the road following a reported airstrike by Syrian government forces in Aleppo on February 8.
Medical personnel look for survivors after a reported airstrike in Aleppo on Saturday, February 1.
Syrians carry a dead body following an airstrike on February 1.
A man walks amid debris and dust on January 31.
An injured man is covered in dust after an airstrike on January 29.
A man tries to fix electrical wires in Aleppo on January 27.
Rebels and civilians check out a crater that activists say resulted from a Syrian government airstrike on an Aleppo bus station on Tuesday, January 21.
Men rush to a site that Syrian government forces reportedly hit in Aleppo on January 21.
Buildings lie in ruins in Aleppo on Sunday, January 19, after reported air raids by Syrian government planes.
A child collects items from a garbage pile in Douma, northeast of the capital, on Saturday, January 18.
A piece of exploded mortar lies in a street in Daraya, a Syrian city southwest of Damascus, on Friday, January 17.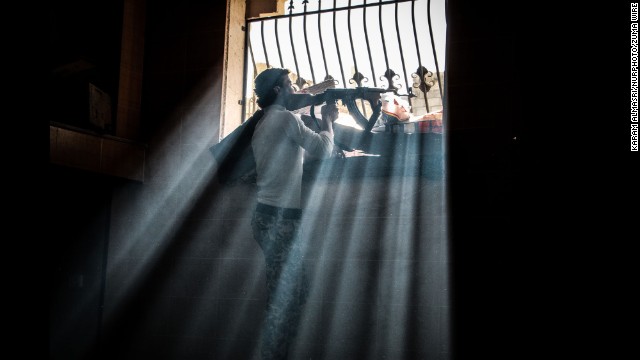 Photos: Syrian civil war in 2014
What most keeps European counterterrorism officials awake at night is the potential threat from hundreds of extremists who have returned home after fighting with terrorist groups in Syria. While little evidence has emerged so far that ISIS or Jabhat al-Nusra has directed them to launch attacks, their urban warfare skills would make them especially dangerous.
The first terrorist attack on Western soil linked to Syria probably followed this trajectory. In May, Mehdi Nemmouche, a French-Algerian, allegedly gunned down four people at a Jewish museum in Brussels, Belgium, after spending a year in Syria. When he was arrested, police discovered a Kalashnikov in his possession wrapped in a flag with ISIS insignia. After the attack, an ISIS fighter said on social media that he had joined the group, but ISIS itself did not claim responsibility, suggesting to investigators that he planned the attack himself.
"The threat of attacks has never been greater -- not at the time of 9/11, not after the war in Iraq -- never," a European counterterrorism official told CNN last month. He envisaged a flood of small-scale but effective and chilling attacks similar to the Brussels shooting.
European counterterrorism officials are worried the gains made by ISIS in Iraq will lead to a surge of travel to the region. In identifying who has traveled, they are often playing catch-up.
"In most cases, we know within two weeks a guy has gone to Syria. But 10 to 15 percent of the time, it can be several months before we figure it out. Inevitably, there will be some we have no idea about," one official told CNN.
But even those they know about are difficult to track. Nemmouche was on a watch list when he returned to Europe. European officials tell CNN it is impossible to conduct 24-hour surveillance on all but a small fraction of people who have returned from Syria because of the prohibitive expense.
4. Would-be jihadists could become radicalized 'lone wolves'
The Boston Marathon bombings illustrated the danger posed by extremists learning bomb-making skills over the Internet without having to travel to jihadist encampments overseas. European officials say anger about events in Syria and Iraq and excitement about the gains made by ISIS have spiked radicalization to unprecedented levels across the continent. Though the animus is not directed as squarely against the West as it was during the Iraq war, ISIS's viscerally anti-Western ideology is attracting a growing following in extremist circles in Europe.
Officials worry that anger "trigger events" such as future U.S. strikes in Iraq or the arrests of fighters returning from Syria could result in lone-wolf attacks. Anger about events in Gaza could be another.
5. Foreign fighters who go home could build terror networks of their own
Around 7,000 foreign fighters have traveled to fight in Syria, many from the Arab world. This could see "blowback" across the region as fighters return to their home countries and build up jihadist terrorist groups. Like in Afghanistan two decades ago, fighters are building personal relationships in this melting pot that will form the basis of the transnational terrorist networks of the future. For example, a battalion of hardened jihadists from eastern Libya is fighting alongside ISIS in Syria while Egyptian ISIS recruits have returned to the Sinai, bolstering militant groups there.
Now that al Qaeda has largely switched its operations from the Afghanistan-Pakistan border region to the Arab world, officials fear that its various affiliates in the region will increasingly coordinate and pool resources, creating a significant long-term security threat on the doorstep of Europe.