STORY HIGHLIGHTS
Tim Kane says the flood of children at our border is a crisis, but not a surprise
Kane: Arguments about immigrants stealing jobs and eroding the culture are hogwash
But allowing anyone in from just one region who claims to be a refugee is unfair, he says
This isn't illegal immigration, he says, it's chaos immigration
Editor's note: Tim Kane is a research fellow at Stanford University's Hoover Institution and has twice served as a senior economist on the Joint Economic Committee of the U.S. Congress. He is co-author with Glenn Hubbard of the book "Balance: The Economics of Great Powers from Ancient Rome to Modern America," recently out in paperback. The opinions expressed in this commentary are solely those of the author.
(CNN) -- Watching the flood of immigrant children from Central America seeking, and gaining, entry into the United States, one is struck by the chaos at all levels. It is a crisis, but hardly a surprise.
U.S. government data shows that 10,000 "unaccompanied alien children" from nonborder countries arrived in 2012, which was triple the normal level. Twenty-thousand last year came in 2013. Over 40,000 have come so far in the current year.
Yet the number of deportations of such children decreased over the same time span: 2013 deportations were one-fifth the 2008 level, according to the Los Angeles Times. The number of deported children from nonborder countries dropped from 600 to just 95.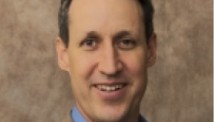 Tim Kane
I, like most economists, believe immigration is a big win for the U.S. economy. I believe arguments about immigrants stealing jobs and eroding the culture are hogwash. I believe that America's generous allowance of over 100,000 refugees through our embassies every year is right in every way. But not this way.
The crisis at the border is unfair and exploitative. As Sen. John McCain pointed out, how is this fair to the refugees fleeing Syria, Iraq or the Congo?
The reality is the economies of Honduras, El Salvador and Guatemala are growing in raw and per capita terms. The cause of the chaos is not violence in those countries, but incoherence in Washington.
Do you blame the poorest families throughout Central America for sending their children to the Texas border? I don't.
This isn't illegal immigration as normally constituted. It's chaos immigration. When essentially 100% of unaccompanied children from select countries are treated as human trafficking victims and given entry, but fewer than 3% are ultimately deported, that's an incentive for chaos. Thousands of children will be drawn by that opportunity, despite the danger, and some of them will die en route.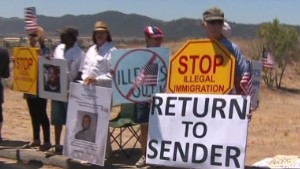 More move against Obama on border crisis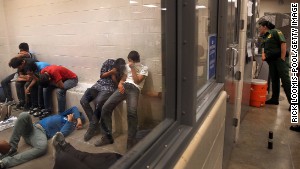 Humanitarian crisis ... in America?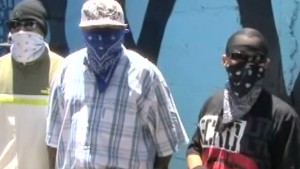 Meet the gangs behind the border crisis
The President's call for $3.7 billion in new funding will not be effective because it is to be spent on detention and care, roughly $70,000 per child. The administration has hinted but wavered about resolving the policy incentives that would end the surge immediately.
By my calculation, 97% of children arriving from nonborder countries are able to stay permanently, meaning no deportation. Most of these children will avoid deportation hearings and convert to illegal immigrants, making them ripe for further exploitation. But from the view in Honduras, the overwhelming odds of entry success trump any kind of warning from President Obama. To paraphrase, policy speaks louder than words.
It would be helpful, to say the least, for the House and the Senate to act. The 2008 law that requires the quasi-asylum is the crux of the problem, but President Obama's 2010 executive action known as DACA also plays a role.
The common sense policy fix is for Congress to allow border control agents to treat unaccompanied children from nonborder states the same way children from Mexico are treated and simply deny entry. Anything less is an inhumane incentive for the chaos to continue. Politicians are no doubt skittish that such a simple fix will appear insensitive, but that can easily be redressed by including in the same bill an increase in the number of refugees admitted to the United States through its embassies.
Traditionally, 150,000 refugees and asylum seekers from war-torn countries around the world were granted permanent residency in the United States. Why not raise that to 200,000? Or 300,000?
The catch is that refugees would have to apply the old fashioned way that has worked for decades, through the U.S. embassies. Such a humane policy would not only honor our heritage, but it also would treat the children of Africa and Asia fairly while stemming a situation that is getting exponentially more dangerous.
Read CNNOpinion's new Flipboard magazine
Follow us on Twitter @CNNOpinion.
Join us on Facebook.com/CNNOpinion.