British Open: 'Majors are getting harder to win,' says Tiger Woods
updated 11:58 AM EDT, Tue July 15, 2014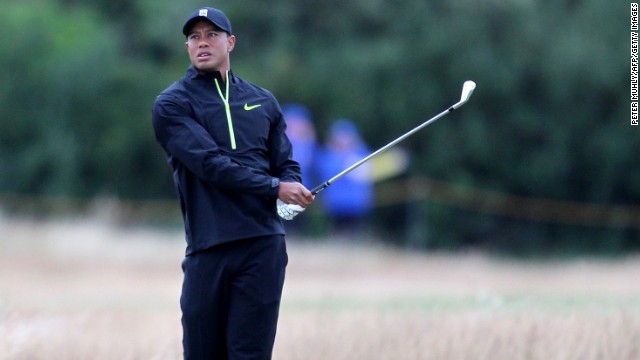 Tiger Woods has won The British Open three times and will be looking to replicate the form he produced in 2006 which saw him take the trophy at Hoylake.
But Woods faces a tough challenge to win at Royal Liverpool given he only returned to the PGA Tour in June after recovering from surgery on a back injury.
He has admitted as much after going six years without winning a major championship.
Woods says it's becoming harder to win a major championship given the athleticism and talent of his fellow professionals.
The current World no. 7 has played three practice rounds at Hoylake in preparation for this year's Open.
Although he may not be the favorite this time round, the British Open is a tournament Woods has reveled in over the years, winning the Claret Jug three times.
It's been six years, has Woods still got it?
It's been six years, has Woods still got it?
It's been six years, has Woods still got it?
It's been six years, has Woods still got it?
It's been six years, has Woods still got it?
It's been six years, has Woods still got it?
STORY HIGHLIGHTS
Tiger Woods preparing for his first major championship in nearly a year
The 14-time major champion returns to scene of his 2006 British Open triumph
World no. 7 recently returned to action after a four-month layoff with a back injury
Woods admits major titles are getting harder to win due to deeper fields
Follow us at @WorldSportCNN and like us on Facebook
(CNN) -- Old habits die hard.
When asked what would represent an acceptable finish at his first major for nearly a year Tiger Woods replied: "First. It's always the case."
Such are the standards of a player who sits on 14 career majors, just four shy of the greatest of all time Jack Nicklaus.
Woods might be ring rusty after his four-month injury layoff but the swales and hollows of Royal Liverpool will be familiar to him when the British Open starts on Thursday.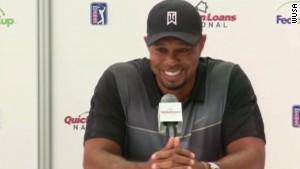 When Tiger Woods met President Obama ...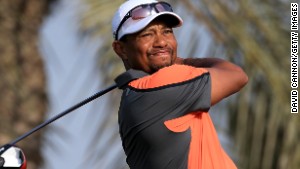 Tiger Woods returns to competitive golf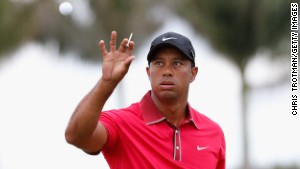 Specialist: Tiger facing 3 months recovery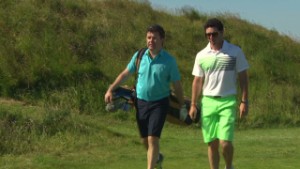 McIlroy targets Open improvement
The world No. 7 bossed the field the last time the Open was held at Hoylake, romping to a five shot victory in 2006.
But after going six years without victory in a major championship, the 38 year old acknowledges he contends in a different playing field these days.
"It gets harder every year because the field gets deeper," he told reporters. "Guys coming out here are bigger, stronger, faster and more athletic.
"When I first started I think I averaged around 296 yards (in driving distance).
"I walked with Gary Woodland on Sunday and he said he has finally found a driver and ball combo that he can hit 320 yards through the air. The game has changed a lot."
Woods returned to competitive action on the PGA Tour in June after a spell on the sidelines having had surgery on a back injury.
He failed to make the cut at Congressional but has undoubted pedigree when it comes to the British Open.
Aside from a missed cut at Turnberry in 2009, Woods hasn't finished outside the top 23 in the last eight incarnations of golf's oldest major, adding two more wins to his first in 2000.
He famously strolled to victory at Hoylake in 2006 using his driver just once in four rounds as the course baked in the face of a heatwave.
"It feels great to come back to Hoylake," Woods said after completing a full practice round. "I'm at three Opens and hopefully, I can get more than that.
"There have been a couple of changes and overall the golf course is a little softer than '06.
"I have played three practice rounds now and had three different winds which has been helpful to see the course in different conditions.
"It was hot, the ball was flying and it was very dusty in 2006. Now we are making ball marks on the green.
"On Saturday it was running and fast but on Sunday with the rain balls were checking and it played longer. Today the greens were faster and very close to game speed."