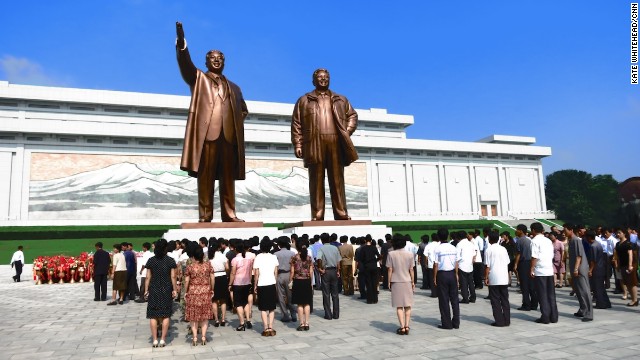 Statues of Kim Il Sung (left) and Kim Jong Il (right) at Mansudae in Pyongyang. North Koreans gather in front of the statues to lay flowers and bow, showing their respect for the late and current leader. Tourists visiting North Korea are expected to do the same.
This year's Victory Day, on July 2, attracted a lot of Western tourists. The highlight of the tour was watching the military parade of tanks, troops and missiles. Many tourists got caught up in the spirit of the event, high-fiving soldiers as they drove past.
Group tours of Pyongyang are often accompanied by a North Korea cameraman, in addition to two or three guides. The cameraman accompanies the group to many of the main tourist sites and then offers tourists a DVD of their trip for about 15 Euro (US$20). Cynical tourists suggest this is a good way to monitor visitors.
A flower vendor beside a Kim Il Sung statue in Pyongyang sells bouquets of flowers to locals and tourists to lay at the foot of the statue.
Tours of North Korea are carefully choreographed affairs so an unexpected mishap, such as the bus breaking down, visibly rattles the guides. Australian tourist Mark Freeman compares such occasional glitches to the "black cat" scene in "The Matrix."
Bowing is mandatory
Victory Day parade
Always watching
Paying respects
A crack in the Matrix?
STORY HIGHLIGHTS
A new American comedy about North Korea has upset president Kim Jong Un
Gene Seymour: Seriously, folks, can a comedy really be an "act of war"?
He says maybe Dennis Rodman can talk Kim out of his anger
Seymour: Let's imagine what Kim and Rodman would say to each other
Editor's note: Gene Seymour is a film critic who has written about music, movies and culture for The New York Times, Newsday, Entertainment Weekly and The Washington Post. The opinions expressed in this commentary are solely those of the writer.
(CNN) -- Seth Rogen and James Franco do not amuse North Korea whose president Kim Jong Un is apparently livid over the October release of "The Interview," a comedy starring Rogen and Franco as TV people trying to score an interview with Kim, but are recruited by the CIA to take the president out.
Seriously, folks: Is this comedy really supposed to be an "act of war," as a spokesman for the North Korean foreign ministry contends in a letter to the United Nations? Does it constitute grounds for what the statement warns will be "a decisive and merciless countermeasure" against the United States?
Would it surprise you to know that these vitriolic reactions against a movie come from people who haven't seen the whole movie, but come by their assertions from watching the trailer ... and only the trailer? Of course it wouldn't. Even in the U.S., there are humorless citizens who want to ban books based on nothing more than jacket blurbs.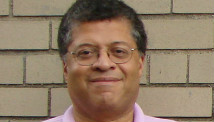 Gene Seymour
But this saber-rattling is well, kind of extreme. Can anything be done to pull us from the brink? Maybe ... just maybe ... there's somebody who can save the day, someone who can do the world a solid. One man ... one unlikely man...
Let's make that a very unlikely man. ...
And let's now imagine (only imagine) the following exchange in the president's home entertainment center, where the leader of North Korea has just finished screening the trailer for "The Interview" for this unlikely hero, this very good Friend of Kim's (FOK):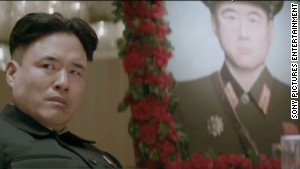 North Korea reacts harshly to U.S. comedy
KIM JONG UN: Well?
DENNIS RODMAN (rubbing his eyes from beneath his dark glasses): Well, what, man?
KIM JONG UN: What do you think? Should I declare war over this?
DENNIS RODMAN: Hey, man, I dunno ... I mean, if it was me, I'd stay in Miami with Riley, but if LeBron wants to go ...
KIM JONG UN: What? No ... NO! I'm not talking about LeBron James!
DENNIS RODMAN: Good. Cause I'm sick of hearing about him. So what you wanna go to war over?
KIM JONG UN: THIS! This ... movie which insults me, tells people I speak dolphin and don't urinate ...
DENNIS RODMAN: Oh, snap! (giggling) Yeah, I remember that line. Now, where did I hear that anyway?
KIM JONG UN: (barely containing himself): Just NOW! I showed you this trailer for "The Interview," it's...
DENNIS RODMAN: You mean that wasn't the whole movie? Damn. Pretty funny, anyway....
KIM JONG UN: Funny? You think it's funny these decadent Americans want to kill me?
DENNIS RODMAN: (peering around the room) What's funny is I don't see any guns pointed at you, brother...You see my drink anywhere?
KIM JONG UN: (indignant, raging) This movie threatens my life. And if it threatens my life, it threatens the people of North Korea...
DENNIS RODMAN: C'mon, man, turn down the volume. I've seen these cats in movies before. The people they play are too messed up to do anything straight. And if there's anything I know about, it's about being messed up.
KIM JONG UN: THIS IS MY LIFE, NOT YOURS!! I'LL...
DENNIS RODMAN: What you need to do, Kim, is take this mess over for yourself. You got to make the bad publicity work FOR you. They've been saying all kinds of mess about me for years and I let it roll off me. I even let them think I'm in on the joke by doing ads and comedy sketches and stuff against me. Hell, it it'd been me, I'd have asked for points as soon as they bought the script.
KIM JONG UN: (bewildered, still seething) I don't understand you...
DENNIS RODMAN: That's it exactly, bro. Nobody does. And I make it work for me. I don't even know what I'm doing half the time. And don't care either.
KIM JONG UN: Sooo...how do I do this? "Own" this thing like you say....
DENNIS RODMAN: I dunno. You could do your own trailer and make it about your own self or, maybe...threaten reprisals or something like that....
KIM JONG UN: I...just did that....
DENNIS RODMAN: Well, there it is, K. You just delivered a whole buncha tickets to those dudes. They gotta give you points now.
KIM JONG UN: Points...like in basketball....
DENNIS RODMAN: Don't ask me. I only do rebounds. You sure you didn't take my drink away?
Read CNNOpinion's new Flipboard magazine
Follow us on Twitter @CNNOpinion.
Join us on Facebook.com/CNNOpinion