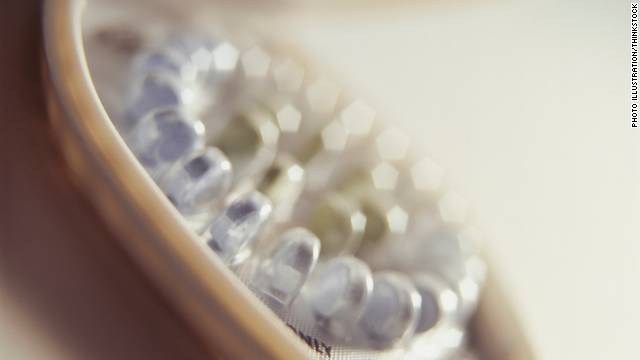 Women have many choices when it comes to avoiding pregnancy. According to the Centers for Disease Control and Prevention, 99% of sexually active women from 2006 to 2010 used at least one contraceptive method at some point. Here's a look at a variety of birth control methods and how they each work.
An intrauterine device, or IUD, is a T-shaped flexible device that's inserted by a doctor into a woman's uterus. The devices blocks sperm and changes the lining of the uterus, which may keep a fertilized egg from attaching. Pregnancy is prevented from three to 12 years, depending on the type.
Approved in 1960 by the U.S. Food and Drug Administration, oral contraceptives involve taking a daily pill with a combination of estrogen and a progestin. The hormones prevent ovulation and thicken a woman's cervical mucus, blocking sperm from fertilizing an egg.
Condoms aren't just for men. The female condom fits inside the vagina with a ring at one end that covers the cervix. When used correctly all of the time, the National Institutes of Health says that it's 95% effective, with the bonus protection from sexually transmitted infections.
The diaphragm also fits inside the vagina, but only covers the cervix, where it blocks sperm from entering the uterus. It is made of silicone and can last up to two years. A spermicide must be used for greatest effectiveness.
The cervical cap is similar to a diaphragm, only smaller in size and made out of rubber instead of silicone. It is useful for women who find it hard to keep a diaphragm in place.
Implants are flexible, matchstick-size devices that are surgically inserted into a woman's arm. They slowly release the hormone progestin into the body, which prevents a woman's ovaries from releasing eggs. The protection lasts up to several years.
For women who don't want to take a pill or insert a device, the Ortho Evra birth control patch sticks to the body and releases pregnancy-preventing hormones through the skin. A woman must change her patch once a week, for three weeks in a row. No patch is used in the fourth week, then the cycle starts again.
NuvaRing, approved for use in the United States in 2001, is a small, flexible ring inserted into the vagina. It releases estrogen and progestin, the same pregnancy-preventing hormones found in most variations of the birth-control pill.
Introduced in 1983, the Today Sponge was pulled from the market after fears of toxic shock but returned in 2005 following design changes. The sponge contains spermicide and can be inserted into the vagina before sex, like a diaphragm, to prevent pregnancy.
Depo-Provera, an injection form of birth control, provides protection for three months with hormones that prevent ovulation and block sperm. It doesn't contain estrogen as do some other forms of birth control. As a result, it is a popular option for women who can't take estrogen or who are breastfeeding.
Emergency contraception, frequently referred to as the morning-after pill, can be taken to prevent pregnancy up to five days after unprotected sex. It can prevent the ovaries from releasing eggs and thickens a woman's cervical mucus. The morning-after pill can also thin uterus lining, which could prevent a fertilized egg from attaching.
A woman's choice
IUD
The pill
Female condom
Diaphragm
Cervical cap
Implant
The patch
Vaginal ring
Vaginal sponge
The shot
Morning-after pill
STORY HIGHLIGHTS
Teen births in Colorado dropped 40% in the last 5 years
Privately-funded program provided IUDs at little or no cost to low-income women
Nationally teen births dropped about 7.5% in the same time period
(CNN) -- One state has found a way to significantly reduce teen pregnancy rates. But is its solution realistic for the rest of the United States?
Colorado's teen birth rate dropped 40% between 2009 and 2013, the Colorado Department of Public Health and Environment announced this week, in part due to a program that provides long-acting contraception to low-income women.
Colorado's Family Planning Initiative provided funding for 68 family clinics across the state to offer around 30,000 intrauterine devices and implants to young women at low or no cost. An IUD is a small T-shaped device that is inserted into the uterus by a doctor. They're either wrapped in copper or contain hormones, which kill sperm and make the uterine lining too thin for egg implantation. Because IUDs stay in place for five to 10 years, they're easier to comply with than taking daily birth control pills.
An anonymous donor funded the $23 million initiative, which also provided training, outreach and technical assistance to clinics statewide.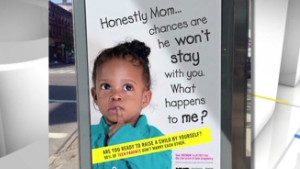 Should we pay teens to not get pregnant?
The state health department conducted a study, to be published in the fall issue of Perspectives on Sexual and Reproductive Health, to analyze the program's impact. It found that the low-cost IUDs were a significant factor in the state's overall decrease in teen births.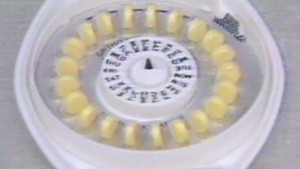 Experts: Make the pill an OTC drug
The percentage of young women receiving IUDs and implants quadrupled in participating clinics, according to the study. From 2008 to 2012, Colorado went from having the 29th lowest teen birthrate in the nation to having the 19th lowest.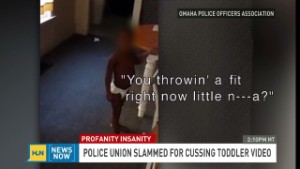 Kids raising kids: How can we help?
Written by health department staff members, the study says the decline in births from young women served by these clinics accounted for about 75% of the overall decrease in the state's teen birthrates.
St. Louis, Missouri, implemented a similar program in 2007, providing 10,000 teenage girls with their choice of free birth control. A year later, the teen pregnancy rate in Missouri was significantly lower than the national average. Colorado's study included more women over a longer period of time, demonstrating the possible longer-term implications of providing free birth control.
The teen birthrate overall in the United States is at a record low, according to the Centers for Disease Control and Prevention. In 2009, the national teen birthrate was 13.5 births for every 1,000 teens; in 2013, preliminary data put it at 12.5 -- a drop of about 7.5%.
In 2010 alone, Colorado saved $42 million on health care costs associated with teen births, thanks to the program, according to a press release from the governor's office.
"Our Colorado Family Planning Initiative has helped thousands of young women who weren't ready to have children avoid pregnancy with affordable, safe and effective contraceptives," said Dr. Larry Wolk, department executive director and chief medical officer.
Seven out of 10 teen pregnancies in Colorado are unplanned, which can carry health risks for both the mother and child and increases the rate of elective abortions. The health department said that teen abortion rates during the study time period also decreased 35%.
Colorado's funding for the initiative only runs through 2015, so despite its very promising results, its future is uncertain. While the program's success is certainly encouraging, it would be difficult to implement in other states due to the substantial cost.
But the study authors say the initiative serves as a model for family planning coverage under the Affordable Care Act.
"By showing the effectiveness of long-acting, reversible contraceptives, we're providing the evidence needed for health plans ... to cover family planning services," said a spokesman for the Colorado health department.
Study: IUD may carry higher risk for breast cancer in certain women
Study: IUDs, implants vastly more effective than the pill
Study: '16 and Pregnant' led to fewer teen births