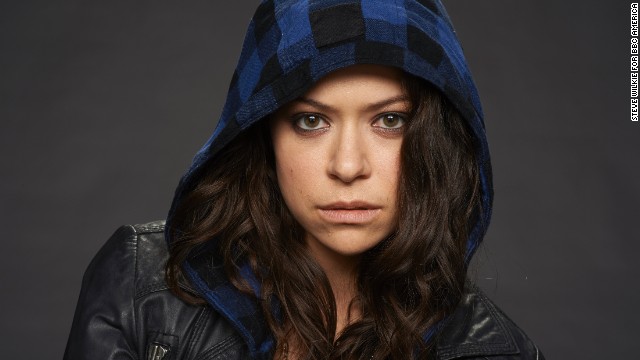 Awards season is gearing up again (already!), and where there are nods, there are sure to be snubs. In honor of the Emmy nominations announced Thursday -- and the fan outrage over Tatiana Maslany being overlooked for her masterful work in "Orphan Black" -- we take a look at some of the shows that never received outstanding series honors from the Academy.
One snub that stings the most is HBO's gripping "The Wire," more commonly known as one of the best shows on television. But it never got nominated, and that's just the beginning.
Superb acting and fascinating storylines didn't keep HBO's show "Oz," about life inside a harrowing prison, from being snubbed.
We STILL miss Aaron Sorkin's "Sports Night." The critics loved the ABC dramedy about a fictitious sports show, and it had diehard fans. Sadly, those fans weren't Emmy voters.
"My So-Called Life" launched the career of a teen Claire Danes, second from right, who starred in the ABC drama about the angst of the high school years. Despite what would become a cult following, it suffered from low ratings and no Emmy love.
For the initiated, "Freaks and Geeks" was the coolest thing going, and fans went crazy when some of the cast reunited in 2011. Although the NBC show won an Emmy in 2000 for casting, it was never nominated for best series.
How could the Emmy voters have missed the magic of Joss Whedon and his show that helped shape pop culture? His "Buffy The Vampire Slayer" snagged a few noms for makeup, music and writing, but a nomination for best series was not in the cards for the WB/UPN show.
"Veronica Mars" won a legion of fans on TV and with its Kickstarter movie but not at the Emmys. It didn't earn a single nomination during its stint on UPN, which later became The CW network.
ABC's "Roseanne" was lauded as a groundbreaking comedy with an outspoken star in Roseanne Barr. The show was routinely No. 1 in its timeslot, but shockingly, that never translated to a best comedy nomination.
FX's "The Shield" was a gritty precursor to a few other cop shows and received lots of acclaim. Star Michael Chiklis, right, won an Emmy for best lead actor in a drama in 2002, but the series never scored.
Fox's "Married with Children" could be crude, rude and offensive to some, but that didn't stop it from being beloved. And yet it was never nominated for best comedy.
"Beavis and Butthead" blazed trails on MTV but not at the Emmys.
Admit it: You still sing the theme song to "The Fresh Prince of Bel Air." The wildly popular 1990s NBC comedy was nominated for one Emmy during its run: outstanding individual achievement in lighting direction for a comedy (!). And it didn't win. The show was shut out of all other Emmy nominations.
Shows the Emmys snubbed
Shows the Emmys snubbed
Shows the Emmys snubbed
Shows the Emmys snubbed
Shows the Emmys snubbed
Shows the Emmys snubbed
Shows the Emmys snubbed
Shows the Emmys snubbed
Shows the Emmys snubbed
Shows the Emmys snubbed
Shows the Emmys snubbed
Shows the Emmys snubbed
Shows the Emmys snubbed
STORY HIGHLIGHTS
Emmy nominations will be announced on July 10
"Breaking Bad" expected to do very well; last season was widely hailed and watched
"Orange Is the New Black's" first season qualifies, will likely score nods
Will there be room for "Orphan Black" this time?
(CNN) -- "Breaking Bad," it's time for your curtain call.
The addictive AMC series, which concluded last September, is expected to be one of the major frontrunners when the nominations are announced Thursday for the 66th Primetime Emmy Awards.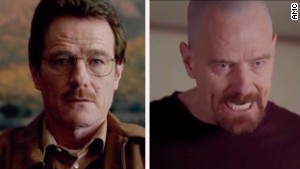 The evolution of Walter White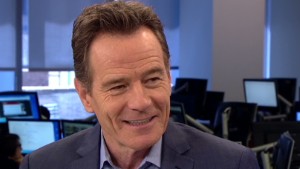 Cranston on 'Breaking Bad' return: Maybe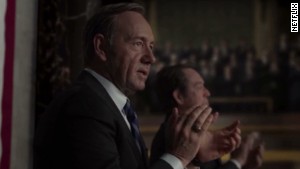 Why do we binge-watch TV?
Its final half-season, which earned both big ratings and critical plaudits, is just about guaranteed to earn the show another nomination for best drama -- and that's only the start. Star Bryan Cranston, who already has four Emmy wins for the show, should easily nab another nod. Co-star Aaron Paul should get one as well.
Altogether, the drama that turned "Mr. Chips into Scarface," in the description of creator Vince Gilligan, should make out quite well.
"Remember my name," indeed.
But it may face some stiff competition, especially since both the drama and comedy series categories have been expanded up to seven nominees this year. Here are some other Emmy storylines to pay attention to:
1. "True Detective" is on the case. The praise for the "Breaking Bad" finale had barely started to die down when HBO's "True Detective" zipped into the zeitgeist. The first season, which starred Matthew McConaughey and Woody Harrelson as two Louisiana homicide detectives -- one of them given to existential flights of fancy about life, the universe and nothingness -- may have actually helped win McConaughey an Oscar. Emmy voters have no doubt paid attention.
2. The return of Netflix. If last year's eight nominations for "House of Cards" weren't enough, this year will likely bring more honors for the Washington-set drama and its Machiavellian characters. Moreover, the first season of "Orange Is the New Black" -- which narrowly missed qualifying for last year's Emmys -- is probably going to be in the thick of the comedy races, along with "Louie," "Veep," "The Big Bang Theory" and "Modern Family." ("Orange's" second season, which was released on June 6, will qualify for next year's awards.)
3. Room for the offbeat. HBO's "Silicon Valley" might not be able to find a slot among the comedy series nominees, since there are more than enough viable candidates. But the late actor Christopher Evan Welch, who played the eccentric investor Peter Gregory in the show, might earn a nomination for his standout supporting work (if that's not an oxymoron).
Similarly, Fox's "Brooklyn Nine-Nine" had an up-and-down season, with its surprise Golden Globe win contrasting with mediocre ratings and uneven scripts. That may not be enough to get it a best comedy series nomination. But the show does benefit from some great supporting characters, including Andre Braugher as Capt. Ray Holt and Chelsea Peretti as Gina Linetti, aka "the Paris of people."
4. Remember "Orphan Black"! Last year the Outrage Machine (commonly known as "the Internet") was inflamed by the lack of attention paid to "Orphan Black," the thrilling BBC America series that stars Tatiana Maslany as several mysterious clones. Emmy probably won't have to be prompted twice; the most recent season of "Orphan" got plenty of exposure and Maslany's face has been everywhere.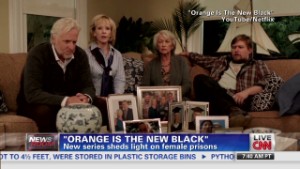 New series sheds light on female prisons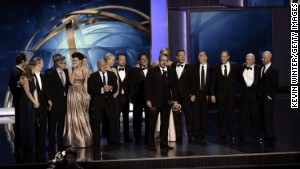 2013: Emmy's wrap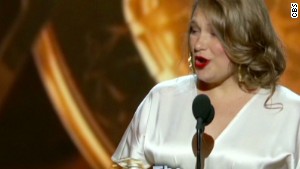 The best acceptance speech ever
The CNN 10: Tatiana Maslany and more fresh faces to watch in 2014
5. The big HBO movie. Every year HBO -- which, it should be noted, is a unit of Time Warner, as is CNN -- earns a bunch of nominations for one or more of its made-for-HBO movies and miniseries. Last year it was "Behind the Candelabra." Previous years have showered nominations on "Game Change," "Angels in America," "Bury My Heart at Wounded Knee," "Grey Gardens" and "John Adams." This year, look to "The Normal Heart," the film version of Larry Kramer's wrenching play about AIDS, to be among the leaders for total nominations, with stars Mark Ruffalo and Julia Roberts leading the way. With the movie category being separated from miniseries for the first time this year, look for shows like "American Horror Story" and "Fargo" to be recognized -- and have a shot of winning now.
6. Leading women. Even with more nominees being named this year, the race for lead actress in a drama looks to be the most competitive. This is a good thing because there are standout performances from every corner of television. Emmy favorites like Claire Danes ("Homeland"), Kerry Washington ("Scandal"), Robin Wright ("House of Cards"), Julianna Margulies ("The Good Wife") and Elisabeth Moss ("Mad Men") could be upset by newcomers including the aforementioned Maslany, Lizzy Caplan ("Masters of Sex"), Michelle Dockery ("Downton Abbey") or Keri Russell ("The Americans").
Tell us, which actors and shows do you want to see honored by the Emmys tomorrow?
Fun facts about the Primetime Emmys