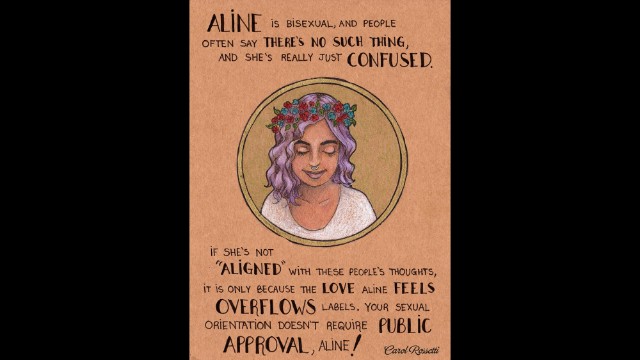 In April, Brazilian graphic designer Carol Rossetti began a personal project to practice her drawing technique "while saying something worthy." The images took off on
her Facebook page
, and now have an international audience of more than 83,000. Click through the images to see the illustrations that have touched a nerve.
Illustrator reimagines women's images
Illustrator reimagines women's images
Illustrator reimagines women's images
Illustrator reimagines women's images
Illustrator reimagines women's images
Illustrator reimagines women's images
Illustrator reimagines women's images
Illustrator reimagines women's images
Illustrator reimagines women's images
Illustrator reimagines women's images
Illustrator reimagines women's images
Illustrator reimagines women's images
Illustrator reimagines women's images
Illustrator reimagines women's images
Illustrator reimagines women's images
Illustrator reimagines women's images
STORY HIGHLIGHTS
Graphic designer Carol Rossetti draws images of women as a personal project
The unnamed project now has an international audience of more than 83,000 on Facebook
Rossetti says she's surprised by the popularity, and will continue the project
(CNN) -- In April, Carol Rossetti began a personal project to continue practicing her drawing technique, "while saying something worthy."
With some paper found in her office in Belo Horizonte, Brazil, and an old box of colored pencils, the 26-year-old graphic designer began sketching. Four months later, her unnamed project's Facebook page has attracted more than 83,000 likes, a Tumblr page and an international following.
The drawings feature images of women and girls with commentary on topics including weight, hair, clothes and sexuality. The images take about two hours to create; the commentary is first written in Portuguese, and volunteers take on the delicate translations in English, Spanish, Hebrew and other languages.
"Ana was raped," says an image of a woman clutching her knees. "Ana, you are not alone. It's not your fault. This experience is not what defines you as a human being. You are so much more than this."
"Helena avoided wearing high heels because everybody told her she would be too tall," one image says. "Then, Helena tried on the Louboutins and has never ever wanted to take them off."
"Babi is 7 years old. Her parents found it a bit odd that she chose to take karate instead of ballet," says one drawing of a girl with a ponytail and in the middle of a high kick. "Babi, gender conventions should never limit your identity! You can do whatever you want!"
Rossetti said she had no idea her art project would spur a global response.
"Your art is brilliant," Madhumita Hota wrote from India on Facebook. "I loved reading your descriptions as well. Well done."
"I love your work and don't mind waiting for the translations," Paige Hayley Wren commented from the United States. "I love what you have to say and I think it's commendable that you are so careful with translations and so sensitive to/aware of using positive language."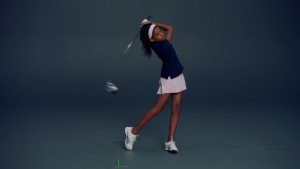 Why doing it 'like a girl' is great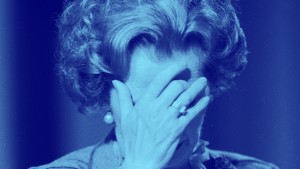 Do women apologize more than men?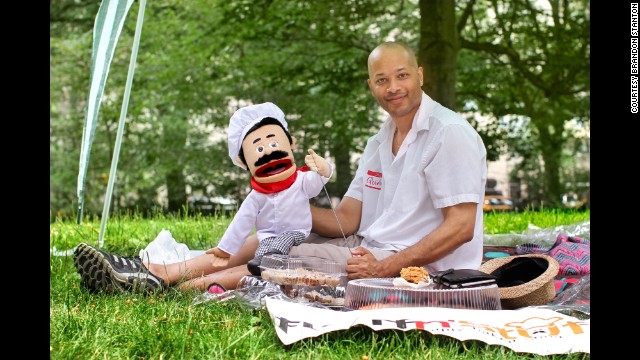 The website Humans of New York has earned nearly 1 million followers by sharing touching stories with just an image and a few words or sentences about the subject. Click through the gallery for highlights from the new "Humans of New York" book based on the website. Image No. 1: "Just to let you know, I'm out here promoting my company. I know you wanted my photo because you thought I was a grown-ass man sitting around with a puppet."
"I'm sorry, he's kind of shy."
"I'm a photographer." "What do you photograph?" "Myself."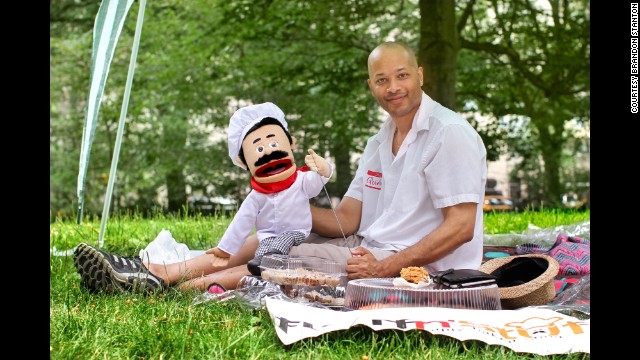 Photos: Humans of New York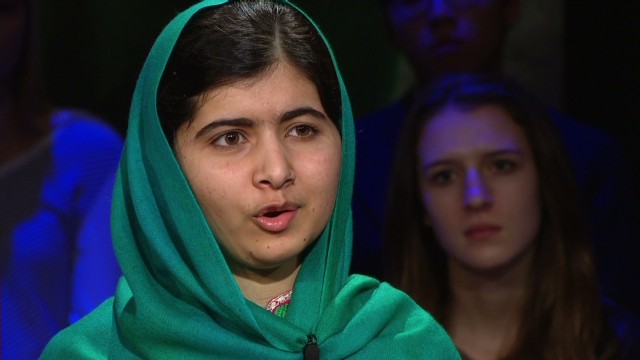 The names Betty, Gloria and Shirley probably come to mind when most think of feminists, but there's a whole group of young women -- and men -- who are working toward equality. Here is a short list -- who would you add? Tweet us @CNNLiving with #fem2. Malala Yousafzai is a Pakistani student and education activist, who gained international attention after she was shot in 2012 by Taliban gunmen. "I want to become a prime minister of Pakistan," she said, saying it could make her "the doctor of the whole country."
Journalist Gloria Steinem poses with Kierra Johnson at the Ms. Foundation's Women of Vision 2013 Gala earlier this year. Johnson, the executive director of Choice USA, an abortion rights organization, has worked to mobilize youth around reproductive justice.
There's been no shortage of ink written on Tavi Gevinson, the wunderkind founder and editor-in-chief of the online magazine, Rookie. In her 2012 TEDtalk on feminism, she spoke about women in media: "What makes a strong female character is a character who has weaknesses, who has flaws, who is maybe not immediately likable, but eventually relatable."
Samhita Mukhopadhyay is a feminist writer, speaker and digital strategist. As the former executive editor of Feministing.com, she also wrote "Outdated: Why Dating is Ruining Your Love Life." Now, she works as a senior strategist at Purpose developing digital campaigns for girls and women.
Sammi Siegel, Emma Axelrod and Elena Tsemberis are three New Jersey teens who petitioned to get a female moderator for the 2012 presidential debate. CNN's Candy Crowley was named a moderator for the second debate, in which wage parity became an issue.
Gaby Pacheco, an immigrant rights leader and director of the Bridge Project, left, was accompanied by Janet Murguía, president and CEO of the National Council of La Raza, when Pacheco testified before Congress about the DREAM Act.
Jamia Wilson is the executive director of YTH -- Youth Tech Health -- an organization that advances youth health and wellness through technology. She's been named one of faces of the future of feminism and was part of a co-founding leadership committee of SPARK Movement.
Shelby Knox was featured in a documentary that chronicled her teenage activism for comprehensive sex education and gay rights in her Southern Baptist community. She has been an activist for 10 years and works at Change.org on campaigns for gender justice.
Sunny Clifford is advocate for reproductive health and justice and petitioned for Native American women's access to emergency contraception. She was featured in the documentary "Young Lakota."
Jill Adams is the executive director for the Center on Reproductive Rights and Justice and formerly led Law Students for Reproductive Justice.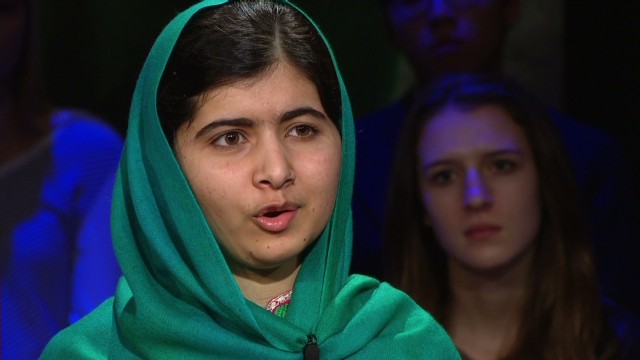 Photos: Feminists of the future
Rosetti's project is one of several that are reimagining how women are seen, and how they see themselves. Sheryl Sandberg's Lean In partnership with Getty Images features a curated selection of photographs to highlight the diversity of women in and outside the office. In a recent commercial, Always, the sanitary napkin company, challenged viewers to reconsider the phrase "like a girl."
Rossetti hopes to establish an online shop to make the popular illustrations available as prints. For now, she said, she'll continue working with volunteers to translate the illustrations into several languages.
In an e-mail interview, Rosetti explained more about her images and why they're reaching an audience around the world. Her edited answers are below.
CNN: How do these illustrations reflect who you are? Is there an illustration that is personally relevant for you, or that you drew from personal experience?
Rosetti: I think they obviously define how I feel about many things, especially concerning the representation of people. Most of them were based on people I know, that are close to me.
For example, my mother who has white hair, and I think it's gorgeous, but still many people tell her to dye it. In the end, I can relate to most of them, because they are all about the control over women's bodies, and I live that every day.
Whenever I see a newspaper criticizing a woman's appearance, it's like saying that every woman in every occasion can and will be evaluated by her looks. Doesn't really matter if she's receiving a Nobel Prize or saving people from drowning, papers will talk about her poor choice of shoes or a nip slip.
CNN: How would you describe your illustrations and the response to them? What has surprised you about the response?
Rossetti: I think the point of my illustrations is to show, in a gentle and nonaggressive way, that there is still a lot of oppressive control over women's personal choices and identities, and expose a problem of representation toward women, people of color, people with disabilities, (LGBT concerns) and so on.
I was really surprised with such huge success, the way people shared my illustrations. I really wasn't expecting that. I fight prejudice in so many ways, and that doesn't mean I don't still have some of my own. I was surprised to see so many people that I thought would be very conservative sharing my work, and thanking me for doing it.
Sometimes we stumble on our own expectations, and sometimes that's a good thing.
CNN: Are there any posts or illustrations that have had a particularly passionate response from the community? What was it, and why do you think it struck a nerve?
Rossetti: Many people have thanked me for the one about Ana being raped, saying that my words somehow helped them through a hard time. Honestly, there's nothing as rewarding as that.
Some people told me they finally got the courage to wear high heels after they saw the picture of Helena. That's really amazing, (and) makes me so so happy! Of course, the one about abortion had also some angry comments, but that was expected.
Don't miss out on the conversation we're having at CNN Living.
Follow us on Twitter
and
Facebook
for the latest stories and tell us what's influencing your life.
CNN: You deal with a lot of delicate topics. How do you choose which topics you illustrate? How has your approach to the project evolved since you began?
Rossetti: I have some topics I'd like to discuss on a list, but people are now sending me amazing suggestions from all over the world. It's fantastic, I think I'll never end this project.
At first, I was thinking about feminism. But now I'm talking about so many other things, like racism, ableism, homophobia, transphobia. ... People are happy to feel represented, and I'm happy that, even in a minor scale, I am being able to do that.
CNN: What has been surprising about this experience?
Rossetti: I guess I was positively shocked by the amount of people who are eager to see a wider representation of the human being. Many people told me how happy they were to see a person in a wheelchair when the topic in discussion was not the disability. That's representation. And it's great!