'Bachelorette' deals with death of Eric Hill
updated 11:57 AM EDT, Tue July 8, 2014
STORY HIGHLIGHTS
Andi Dorfman learned of Eric Hill's death on Monday's episode
She broke down sobbing
The show's host defended the episode
(CNN) -- Historically the hometown dates on "The Bachelorette" can be fraught with a touch of anxiety, but on Monday night's episode there was an abundance of grief.
The ABC reality series dealt with the death of contestant Eric Hill, who perished in a paragliding accident following his stint on the show. Hill was one of 25 bachelors vying for the heart of Andi Dorfman.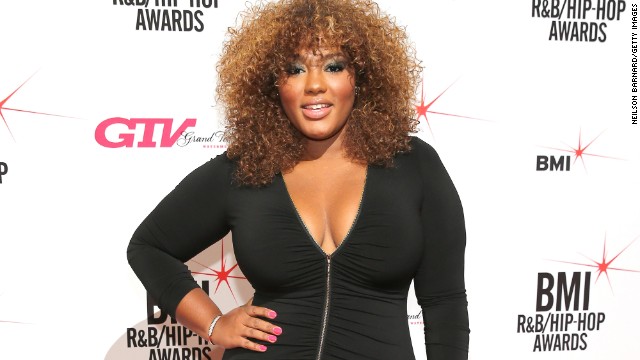 Singer and model Joanne Borgella, an "American Idol" contestant in 2008, died on Saturday, October 18, at age 32 after a battle with cancer, according to her family.
Simone Battle, an "X Factor" finalist and G.R.L. singer, was found dead Friday, September 5, in a Los Angeles home, a coroner's spokesman said. She was 25.
One-time "American Idol" finalist Michael Johns died Friday, August 1. According to Entertainment Weekly, the Australian-born singer, who was on the Fox program in 2008, died at the age of 35. The Hollywood Reporter said the cause is believed to be a blood clot in his ankle.
Former "Survivor" contestant Caleb Bankston died while working on a coal train near Birmingham, Alabama, on Tuesday, June 24, a railway official confirmed to CNN. Bankston, a 27-year-old train conductor, was a contestant on "Survivor: Blood vs. Water" last year, along with his fiance, Colton Cumbie, according to the CBS show's website.
Eric Hill, who was a contestant in the 2014 season of "The Bachelorette," died in April from injuries suffered in a paragliding accident. Hill is seen here in a photo taken from his Facebook page. He was 31.
"MasterChef" runner-up Joshua Marks was in "the battle of his life fighting mental illness" when he killed himself on October 11, his family said. He was 26.
Gia Allemand, who appeared on Season 14 of ABC's "The Bachelor," died in August 2013, two days after an apparent suicide attempt, a statement released on behalf of her family said. She was 29.
Shain Gandee of MTV's "Buckwild" was found dead in April 2013 in Kanawha County, West Virginia, authorities said. The body of Gandee, 21, was discovered in a vehicle along with the bodies of his uncle, David Dwight Gandee, 48, and Donald Robert Myers, 27. It was later reported that the cause of death was accidental carbon monoxide poisoning.
Joey Kovar, a cast member of "The Real World: Hollywood," died of a suspected drug overdose in August 2012. He was 29. Kovar also appeared on the third season of "Celebrity Rehab."
"Swamp People" star Mitchell Guist, right, died in Louisiana in May 2012. The 47-year-old was working to build a houseboat when he appeared to have a seizure and fell backward in his boat, said Assumption Parish Sheriff Mike Waguespack. Another person, who did not want to be identified, performed CPR and called 911.
Russell Armstrong, left, hanged himself in August 2011 while appearing on Bravo's "Real Housewives of Beverly Hills." The series featured his estranged wife, Taylor, grappling with the aftermath of his suicide.
"Jackass" star Ryan Dunn was drunk and speeding up to 140 mph when his 2007 Porsche 911 GT3 crashed and caught fire on a Pennsylvania highway in June 2011, police said. The 34-year-old died from "blunt and thermal trauma" in the fiery crash, according to the autopsy report.
New Jersey restaurant owner Joseph Cerniglia, who appeared on the first season of "Kitchen Nightmares," jumped from a bridge into New York's Hudson River in September 2010. The medical examiner ruled his death a suicide. He was 39.
Capt. Phil Harris of "Deadliest Catch" died in February 2010 at the age of 53. The reality star was hospitalized after he suffered a stroke.
Jennifer Lyon, who appeared on "Survivor: Palau" in 2005, died at her home in Oregon in January 2010. The 37-year-old was diagnosed with breast cancer after her stint on the reality show.
Frankie Abernathy was a cast member on "The Real World: San Diego," which aired on MTV in 2004. Abernathy, who was diagnosed with cystic fibrosis, a genetic disorder that affects the lungs and digestive track, was 25 when she died in June 2007.
Rachel Brown, a 2006 contestant on "Hell's Kitchen," was found dead of a gunshot wound in her Dallas home in May 2007. The Tarrant County medical examiner's office said Brown's death was ruled a suicide.
In "The Real World: San Francisco," cast member Pedro Zamora shared his struggle with HIV/AIDS. After Zamora, 22, died in November 1994, President Bill Clinton said the Cuban-born reality star "changed the face of HIV and AIDS in America forever."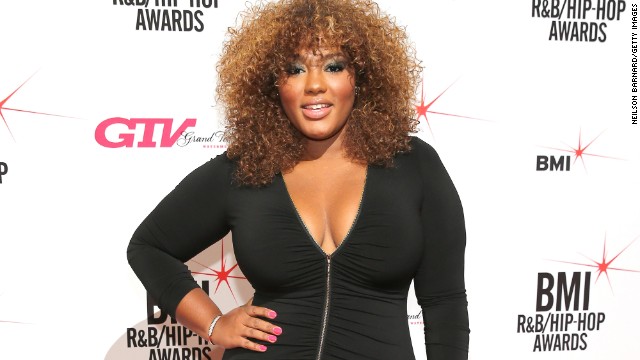 Photos: Reality stars we've lost
Dorfman visited the hometowns of the four remaining contestants, but the show took a dramatic turn when host Chris Harrison had to inform the group of Hill's passing.
"I know this is a little unorthodox," Harrison said. "You all know Eric Hill. He, a couple of days ago, was in Utah paragliding and was in a serious accident. We knew he was hurt bad, but we just didn't know how bad. We learned this morning that he passed away. Obviously I'm really sorry to be the one to have to tell you. But as soon as we found out, I definitely wanted every one of you guys to know as fast as we could."
Dorfman broke down in tears and one of the bachelors, Marcus Grodd, had to leave the room. Dorfman was later shown sobbing and lamenting the fact that Hill was eliminated from the show after the pair had a disagreement.
"I kicked him out," she said. "I can't believe that was my last conversation with him."
Dorfman also rallied to help the others deal with the tragedy. "It just puts in perspective all of this -- there's so much more to all of this," she told them. "There's life, people have lives here."
In his blog about the show for EW, Harrison defended the decision to include the heartbreak in the episode.
"There were those who didn't think we should shoot it at all and not include this news," he wrote. "I vehemently disagreed. I thought we should not only shoot it, but felt we should include it on this show for you to see as well. I knew this was going to be a brutally sad moment for all of us, but that's why I felt so strongly we should show it."