STORY HIGHLIGHTS
Coming soon: love letters between Warren Harding and his mistress
The 15-year affair ended before Harding became president in 1921
Harding's letters show the politician's passionate side
A book on the affair examines its possible historical impact
Washington (CNN) -- Long before computers or televisions existed, a man who would become a U.S. senator and then president started an affair with his neighbor's wife.
Even telephones were relatively new back then, so Warren Harding wrote Carrie Phillips smoldering love letters during their 15-year relationship that ended prior to his inauguration in 1921.
"I love you more than all the world, and have no hope of reward on Earth or hereafter, so precious as that in your dear arms, in your thrilling lips, in your matchless breasts, in your incomparable embrace," said a 1910 letter first revealed in the book "The Harding Affair" by James David Robenalt.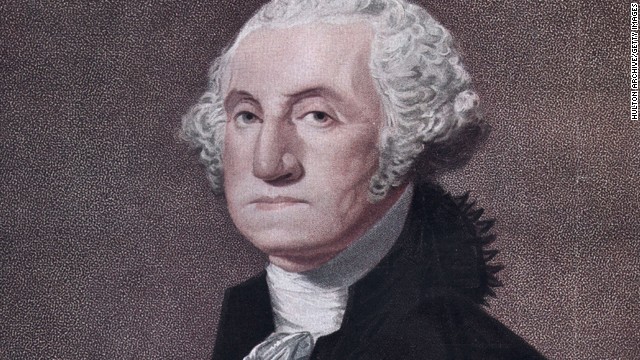 Here's a look at the 44 presidents of the United States. George Washington, the first president (1789-1797)
John Adams, the second president (1797-1801)
Thomas Jefferson, the third president (1801-1809)
James Madison, the fourth president (1809-1817)
James Monroe, the fifth president (1817-1825)
John Quincy Adams, the sixth president (1825-1829)
Andrew Jackson, the seventh president (1829-1837)
Martin Van Buren, the eighth president (1837-1841)
William Henry Harrison, the ninth president (March to April 1841)
John Tyler, the 10th president (1841-1845)
James K. Polk, the 11th President (1845-1849)
Zachary Taylor, the 12th president (1849-1850)
Millard Fillmore, the 13th president (1850-1853)
Franklin Pierce, the 14th president (1852-1857)
James Buchanan, the 15th president (1857-1861)
Abraham Lincoln, the16th president (1861-1865)
Andrew Johnson, the 17th president (1865-1869)
Ulysses S. Grant, the 18th president (1869-1877)
Rutherford B. Hayes, the 19th president (1877-1881)
James A. Garfield, the20th president (March to September 1881)
Chester A. Arthur, the 21st president (1881-1885)
Grover Cleveland, the 22nd president (1885-1889) and the 24th president (1893-1897)
Benjamin Harrison, the23rd president (1889-1893)
William McKinley, the 25th president (1897-1901)
Theodore Roosevelt, the 26th president (1901-1909)
William Howard Taft, the 27th president (1909-1913)
Woodrow Wilson, the 28th president (1913-1921)
Warren G. Harding was the 29th president (1921-1923)
Calvin Coolidge, the 30th president (1923-1929)
Herbert Hoover, the 31st president (1929-1933)
Franklin D. Roosevelt, the 32nd president (1933-1945)
Harry S. Truman, the 33rd president (1945-1953)
Dwight D. Eisenhower, the 34th president (1953-1961)
John F. Kennedy, the 35th president (1961-1963)
Lyndon B. Johnson, the 36th president (1963-1969)
Richard M. Nixon, the 37th president (1969-1974)
Gerald R. Ford, the 38th president (1974-1977)
Jimmy Carter, the 39th president (1977-1981)
Ronald Reagan, the 40th president (1981-1989)
George H.W. Bush, the 41st president (1989-1993)
William J. Clinton, the 42nd president (1993-2001)
George W. Bush, the 43rd president (2001-2009)
Barack Obama, the 44th president (2009-present)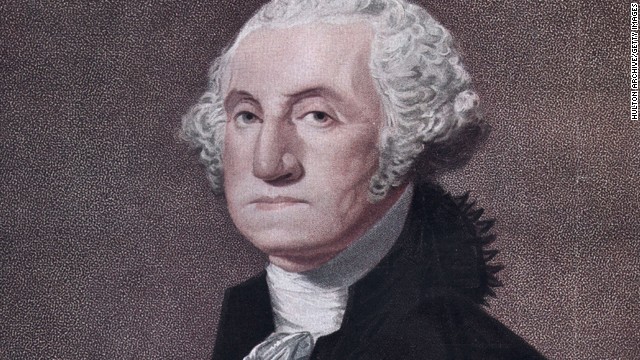 Presidents of the United States
Snail mail
Almost a century later, the snail mail between Harding and Phillips becomes fully public later this month, revealing the most intimate secrets and thoughts of a man destined for the pinnacle of power as America endured the First World War.
In his book, Robenalt examines the possible historical impacts of the affair, noting that Phillips may have spied for Germany and influenced Harding against running for president in 1916 as the war approached.
"There's that sex steamy side to these letters," he told CNN in an interview Monday. "But there's also the big question of whether the United States should get involved in the First World War. They really debated that back and forth. She was really pro-German, he was very pro-American."
Of equal interest, especially in the modern era of celebrity scandal mongering, is the pure salaciousness of the letters' content.
"They really are very graphic love letters," said Robenalt, who came across them while researching his 2009 book. "And people think that 100 years ago nobody had sex fantasies and I keep telling people if those people didn't have sex fantasies, we wouldn't be here today."
Keeping such a secret seems impossible in today's digitally monitored world. Not so back in 1905, a decade before the first coast-to-coast long distance phone call.
Salacious details
As outlined by Robenalt's book, Harding was married at the time and serving as Ohio's lieutenant governor.
He recommended that his friend and neighbor Jim Phillips, Carrie's husband, go to a sanitarium that spring to help recover from the death of their 4-year-old son a year earlier. Meanwhile, Harding's wife Florence was recovering from a kidney disease.
By August, Harding's affair with Carrie commenced, though it only became physical three years later, according to Robenalt's book.
"I do love you so," he wrote in 1913, two years before his election as Republican senator from Ohio. " I wonder if you realize how much—how faithfully, how gladly, how reverently, how wistfully, how whole-heartedly and how passionately. Yes, you do know the last, you must have felt the proof, but you can't know the others."
The same letter also showed Harding's concern about the affair being discovered, long before the Internet age.
"I have been thinking of all those letters you have," wrote, adding that "I think you have a fire, chuck 'em! Do. You must. If there is one impassioned one that appeals to you, keep it until you are tired of it, but chuck the rest. Why it frightens me to think I ever dared mail them to your address."
By 1916, circumstances had changed, according to another letter.
From "enraptured bliss" to "depths of anxiety"
"It is a little more than thirty-six hours since I saw you, and they have all been given to you, amid the perturbation I could not shake off," Harding wrote after what Robenalt said was a secret visit to Phillips in Marion, Ohio.
"If you designed to punish me you have succeeded fully," the letter continued. "I came with heart a hungering, I knew the flight to enraptured bliss, and was then suddenly plunged to the depths of anxiety."
The problem? Someone named Robinson, described by Robenalt as a rival lover, came to Marion.
"I had feared for a year, but would not surrender," Harding's letter continued. "I know now of my failure. I sought the impossible, and I am defeated."
Robenalt noted the influence of the pending war at that time.
"He ultimately voted for war," the author said of Harding. "He knew that it would probably ruin their relationship, and kill him politically in a state that had a lot of German-Americans."
The affair ended four years later, as Harding ran for president in an election he won easily over Democrat James Cox. He didn't survive his first term, dying of illness in 1923.
In a recent statement, the Library of Congress announced it would make the more than 1,000 pages of love letters public on July 29, with a discussion about them scheduled for July 22 in the Mumford Room of the James Madison Building in Washington.
Photos: Presidential inaugurations and oaths through history
CNN's Paul Steinhauser, Sherisse Pham and Kimberly Berryman contributed to this report.