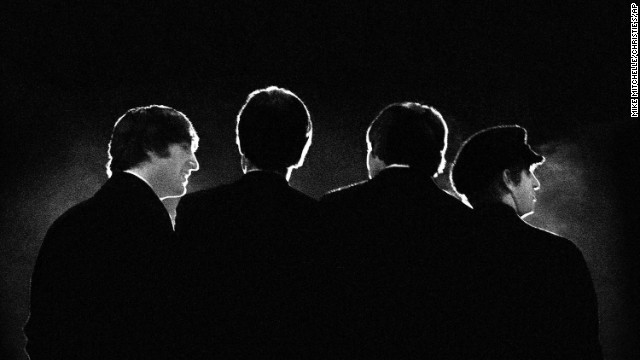 The Beatles arrived in the United States 50 years ago and embarked on a history-making path of pop culture dominance.
Check out coverage of "The Sixties: The British Invasion,"
a look at how the Fab Four's influence persists. Click through the gallery for more images of the Beatles' first American tour.
The Beatles arrive in New York on February 7, 1964. The band from Liverpool, England, already had the No. 1 U.S. single, "I Want to Hold Your Hand," but its U.S. visit confirmed that "Beatlemania" had made its way across the pond.
The band waves to cameras at John F. Kennedy International Airport.
Beatles fans are restrained by police at the airport.
Three of The Beatles -- from left, Ringo Starr, Paul McCartney and John Lennon -- wave from a horse-drawn carriage in New York's Central Park on February 8, 1964. George Harrison was off resting a sore throat.
Television host Ed Sullivan, center, stands with The Beatles on February 9, 1964, during a rehearsal for the band's appearance on "The Ed Sullivan Show." The iconic television appearance remains one of the highest-rated nonsports programs of all time. Nielsen estimated that 45% of the country watched the show -- more than 73 million people then.
A car belonging to The Beatles is besieged by fans in New York on February 10, 1964.
The Beatles have their pictures taken as they sit on a train taking them from New York to Washington on February 11, 1964.
The Beatles perform on stage at the Washington Coliseum on February 11, 1964. It was their first U.S. concert.
Fans run to catch a glimpse of The Beatles while the band was in New York.
Fans cheer for The Beatles and hold signs of encouragement during the band's concert at Carnegie Hall on February 12, 1964, in New York.
From left, McCartney, Lennon and Harrison share a microphone as they sing a song at Carnegie Hall.
Ecstatic fans await The Beatles outside the Plaza Hotel, where the band was staying in New York during its tour.
Lines form down the street from the Deauville Hotel in Miami Beach, Florida, as fans wait to see The Beatles on "The Ed Sullivan Show" on February 16, 1964. It was a week after the band's first appearance on the show.
The Beatles enjoy Miami Beach.
America falls in love with the Beatles
America falls in love with the Beatles
America falls in love with the Beatles
America falls in love with the Beatles
America falls in love with the Beatles
America falls in love with the Beatles
America falls in love with the Beatles
America falls in love with the Beatles
America falls in love with the Beatles
America falls in love with the Beatles
America falls in love with the Beatles
America falls in love with the Beatles
America falls in love with the Beatles
America falls in love with the Beatles
America falls in love with the Beatles
STORY HIGHLIGHTS
Gene Seymour: Best summer movie? "Hard Day's Night," 50 years ago this weekend
It was exhilarating for teens to see anarchy, smarts, daring of Beatles on big screen, he says
Film shows in 50 cities this weekend. He first saw it at 11, it sent him over the moon, he says
Seymour: His own son reacted same way. You won't find better movie out there this summer
Editor's note: Gene Seymour is a film critic who has written about music, movies and culture for The New York Times, Newsday, Entertainment Weekly and The Washington Post. The opinions expressed in this commentary are solely those of the writer.
(CNN) -- The best summer movie ever made premiered 50 years ago this weekend. It had no sharks, robots, zombies, superheroes or alien invaders. Nobody met somebody else in cute "rom-com" fashion and no one traveled in time. Though explosive in its way, there were no explosions; indeed, no special effects of any kind. There wasn't even much of a story; at least not the kind with a beginning, middle or end.
So what was it about? Not much, really. Just four guys in suits running, jumping, meandering and goofing around all day from one crowded area to another in search of breathing room, all filmed in stunning black and white.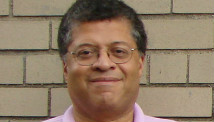 Gene Seymour
"A Hard Day's Night," the 1964 musical comedy that brought the Beatles -- and the global phenomenon they detonated -- to the big screen, marks its half-century with a new DVD-Blu-Ray package from the Criterion Collection, whose digitally restored version (from the original negative) is being theatrically released in more than 50 U.S. cities this weekend.
10 places to relive Beatlemania
Even with all the brighter, bolder, fresher-looking Hollywood product out there over this holiday, I don't think it's a stretch to say that none of them will be a better experience than "A Hard Day's Night," especially if you've never seen it before. But it holds true even if you've already seen it once, twice or too many times to count.
In the end, that's what a great summer movie is supposed to do: Make you want to go back on the ride again to experience the same thrills and, maybe, find something new to like about it. Not too many movies do that anymore.
I don't just mean there are fewer movies -- such as "Hard Day's Night" -- shot in black and white, or ones that dare to tell stories in the same off-the-cuff narrative line. But you're less likely to find one now that takes chances with its material, veers into storytelling anarchy and Just Lets Go.
Opinion: Why The Beatles couldn't happen in today's digital age
"Hard Day's Night" not only knew how to Let Go, it made its audiences do it, too. In his liner notes to the new Criterion disc, critic-historian Howard Hampton uses the expression "euphoric blur" to characterize the movie and the way it was made.
Director Richard Lester, whose experience up till that point included TV sketch comedies for such antic British comics as Spike Milligan and Peter Sellers, applied such a loose, intimate and baggy texture to this mythical day-in-the-life-of-the-Beatles that those who first beheld it believed it to be almost a documentary.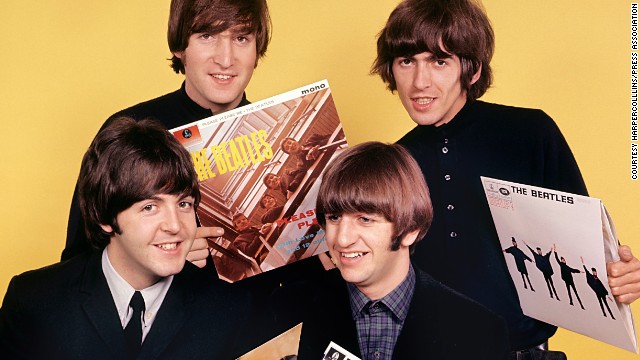 The Beatles arrived in the U.S. 50 years ago and embarked on a history-making path of pop culture dominance. "The Sixties: The British Invasion" looks at John, Paul, George and Ringo and how the Fab Four's influence persists. Over the years, the facts of the Beatles' story have sometimes been shoved out of the way by half-truths, misconceptions and outright fiction. Here are a few details you might have heard, with the true story provided by Mark Lewisohn's "Tune In" and others.
John Lennon once said that Ringo Starr not only wasn't the best drummer in rock, he wasn't the best drummer in the Beatles. Biographer Mark Lewisohn says this is a line from a TV comedy sketch in the 1980s -- after Lennon died. The Beatles actually defended Ringo strongly over the years.
The Beatles were against wearing suits. Again, not true, says Lewisohn. Though Lennon later trashed the neat look as a sellout demanded by manager Brian Epstein, in the early '60s they were eager for a change. "I just saw it as playing a game," said Harrison. "I'll wear a f****** balloon if somebody's going to pay me!" said Lennon.
They grew up poor. Not really. Harrison's and McCartney's families were working class, and Lennon's childhood included trips to an upscale relative's house in Scotland. Only Starr, who was also sickly, grew up in poverty, in the blighted Dingle neighborhood.
They booted drummer Pete Best out of jealousy. Producer George Martin wasn't impressed by Best (second from left), and McCartney has said he "was holding us back." The rest of the Beatles were equally unsentimental. Ringo Starr, who had played with the Beatles occasionally, was a far better drummer -- and when he joined, "from that moment on, it gelled," said Harrison.
Stu Sutcliffe was a terrible bassist. Though Sutcliffe (standing, third from left) was no McCartney, he went from complete neophyte to solid rhythm player during the band's Hamburg days. He left the job because he wanted to pursue his painting, and McCartney remembers being "lumbered with" the position as new bassist.
John Lennon saw his mother, Julia, killed in front of him. Julia Dykins, as she was known after her marriage to Bobby Dykins, died on July 15, 1958. After a chat with her sister, John's Aunt Mimi, she went to catch a bus and was hit by a car crossing Menlove Avenue. John found out about her death later that day.
The Beatles made their U.S. television debut on "The Ed Sullivan Show," February 9, 1964. It was the band's first U.S. television performance, but they'd already been seen on American TV during a CBS News segment in December, 1963. Pieces from the segment also ran on Jack Paar's talk show in January 1964.
The title "Lucy in the Sky with Diamonds" is a reference to LSD. Though its imagery of "plasticine porters" and "kaleidoscope eyes" owes a lot to drugs (as well as John Lennon's fondness for Lewis Carroll-esque absurdity), the song was inspired by a drawing made by Lennon's son, Julian.
"Paul is dead." An elaborate theory -- perhaps best explained by Joel Glazier in a 1979 article for the Beatles fanzine "Strawberry Fields Forever" -- maintains that Paul McCartney (here with Brian Epstein) died in 1966 and was replaced by a talented double. (There are dozens of clues for you all -- especially on the White Album.) Though it's fascinating to ponder all the backwards sounds and colorful images, this theory says more about our abilities to find patterns than it does about McCartney's fate.
The Beatles performed on Johnny Carson's "Tonight Show." Lennon and McCartney did visit "Tonight" on May 14, 1968, but they didn't perform -- and the guest host for the evening was Joe Garagiola. Ed McMahon was around, though.
Yoko Ono broke up the Beatles. Oh, if only Yoko hadn't stolen John away from the group, they would have stayed together! Right. Actually, the Beatles were already fragmenting -- Ringo temporarily left during the making of the White Album, and George walked out during the "Get Back" sessions -- and financial issues were getting in the way of the music. Lennon was ready for something new, but everybody was tired.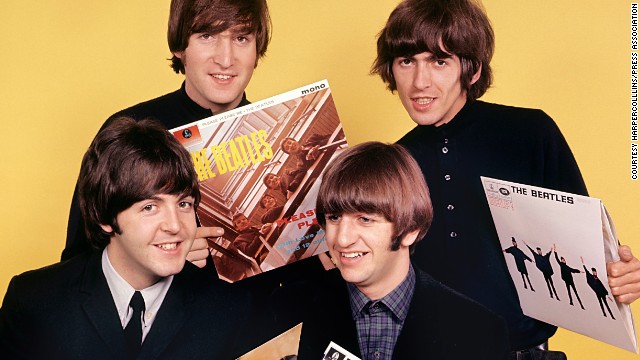 Beatles myths and misconceptions
It wasn't, except for some of the answers John Lennon, Paul McCartney, George Harrison and Ringo Starr deliver in the press-conference set piece. By the time the movie was filmed in the spring of 1964, they'd answered those kinds of questions hundreds of times on two continents. (INTERVIEWER: "How did you find America?" JOHN: "Turned left at Greenland.")
Summer rewind: Looking back at 1964
That was the other liberating, intoxicating aspect of "Hard Day's Night" -- its attitude. It refused to take anything, not even its subjects' galvanic success, seriously. When rock-and-rollers such as Elvis Presley did movies, they seemed so awkwardly sincere that you wondered if they'd misplaced the energy that made them famous in the first place.
Under Lester's "guidance," the Beatles showed the same brash insouciance in on-screen that they displayed in performance. (John snorting through an empty Coke bottle, Ringo deadpanning under a hair dryer while reading a magazine as the manager, Norman Rossington fumes, "What are you up to?" Says Ringo: "Page five.")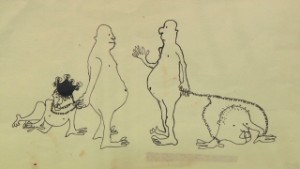 John Lennon sketches going to auction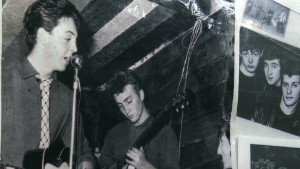 The Beatles: The club that started it all
All this sent me to the moon and back when I was 11, and I was allowed to see "Hard Day's Night" during its opening weekend in America. This would have been early August, a month after the movie's July 6 London premiere.
It was a Saturday evening, and my parents, along with others, black and white alike, in the Hartford housing project where I grew up, actually agreed to drive a bunch of their kids to a downtown movie house, to see, unaccompanied, what the shouting was about.
How Ed Sullivan met The Beatles
At that point, I wasn't as committed to the Beatles as my sister and her friends were even before the movie started. But after it was over, all of us were so wired by what we'd seen that we wanted to run, goof and joke around all night long, even after two cars scooped us up to take us home. It was as if the movie -- and the Beatles themselves -- had given me permission to be as wise, foolish, daring, smart and alert to the world as I wanted to be. And I couldn't wait to see it again just to make sure I hadn't imagined it.
It would be years before I had that chance. When I did, I felt just as empowered and exhilarated by that movie in my 20s as I did on that long-ago twilight. When my own son saw it for the first time, at age 6, he was just as hyped as I'd been.
The gift that "Hard Day's Night" keeps giving is the right of all who see it to say to themselves, "Take the world as it comes and when you break from its moorings, don't be afraid to be as silly or as soulful as you're able. And whatever you do, make sure you bring other people along."
Maybe I'm still dreaming all this. But I'm awake enough to know one thing: No new movie that came out this year can make so many audiences feel as buoyant or as alive as this movie did -- and does. It's possible that both "A Hard Day's Night" and, for that matter, the Beatles themselves were miracles that could never be duplicated. But can't the movies at least try to imagine that such things are possible?
Read CNNOpinion's new Flipboard magazine
Follow us on Twitter @CNNOpinion.
Join us on Facebook.com/CNNOpinion