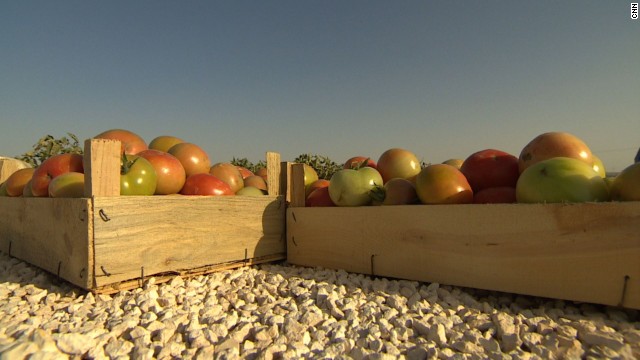 Boxes of tomatoes grown near Mafraq, Jordan. Farmers in the north of the country say the price of their produce has halved in the last year.
There many reasons for the fall in prices but farmers highlight the inability to transport goods via roads through neighboring Syria as the main issue.
Goats peer out from behind a pen in Mafraq, Jordan. Wool distributors also report not being able to export their product to market in Turkey because of the Syrian conflict.
Tribal leaders, meanwhile, say that the influx of Syrian refugees into Jordan has created tension with the local population and driven down wages. Here, a vendor sells fruit and vegetables at the Zaatari refugee camp near Mafraq.
An aerial view shows the Zaatari refugee camp near Mafraq. The northern Zaatari refugee camp is home to more than 150,000 Syrians with more arriving every day.
Seeds of conflict
Seeds of conflict
Seeds of conflict
Seeds of conflict
Seeds of conflict
STORY HIGHLIGHTS
Farmers in Jordan's Mafraq region impacted heavily by conflict in Syria
Goods previously sent to to Turkey via Syria now remain unused and unsold
Influx of refugees has also increased tension with local population
Watch Marketplace Middle East every week on CNN International. Click here for the show times.
Mafraq, Jordan (CNN) -- In the Mafraq region of northern Jordan, it's not unusual to witness a shepherd guide his flock along a busy highway.
This is Bedouin country after all, roughly two hours drive from the capital Amman and just a stone's throw from the Syrian border.
These days, farmers on this land share tales of struggle.
The arteries of their work, roads through Syria onto Turkey, have been cut off by the vicious fighting amongst their northern neighbors.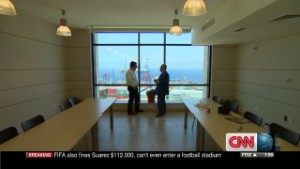 Trade across the Red Sea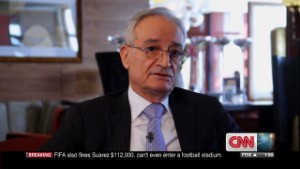 Jordan: A country between conflicts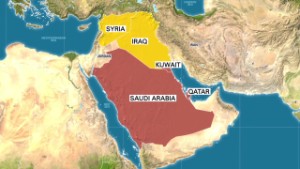 The business of ISIS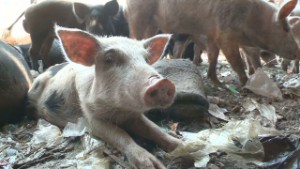 Pig farming revival
"It is difficult to go on with the business," said Muslih Ajal Massaeed, a Jordanian Wool Distributor.
"At the moment we can't do anything. We gather wool and stop until Allah can send us a buyer."
Three years into Syria's civil war, these prayers have yet to be answered.
Many tons of sheep's wool remains piled up in Massaeed's distribution yard rotting with no place to go.
Without safe passage through Syria the wool cannot make it to market in Turkey. Jordanians say Romanian farmers instead are filling the void in their stead.
Eventually, due to the cost of storage, those in Mafraq say their unexportable supply may have to be burned.
"Of course the Syrian border is very important to us," Massaed continued. "It was the source of our income to Turkey and we were pleased and there was business flow."
Refugee crisis
It's not only along the border that frustrations are being felt.
Tribal leaders like Nimer Al Fawwaz speak of Syrian refugees now making up nearly one out of every four residents of nearby towns.
This creates even more tensions for the work that is available.
"The Syrians took over so many jobs in the commercial sector, tailoring and farming, especially cheap wages, working 10 to 15 hours a day," said Al Fawwaz.
With little in the way of manufacturing in the rural areas, the government has encouraged vegetable farming.
But with no certainty of getting goods through Syria and now Iraq, buyers in the wealthier Gulf states are looking elsewhere.
Farmers say they are fetching just one fifth the value of their tomatoes compared to the last two years.
"This year it (the tomato price) changed completely to half a dinar ($0.70) a kilo," explained vegetable grower Abdulla Abu Saleh.
"I don't know what it will cover. The labor or insurance or spending on the farm or planting soil. It is expensive and it is (a) major negative impact on all farmers," he added.
State support
Agriculture is still a nascent industry here and growers complain there is no government help or a farming cooperative to help with distribution.
Mohamed Khair, a farm owner complained that "a farmer cannot be a farmer and a supplier. There should be a market regulator that controls the production with the help of the government."
For Abu Saleh, such concerns lead him to question the wisdom of continuing to grow vegetables if he cannot sell them.
"We already have been affected so hard and we might not produce after this year. (There is) no demand and all the money we consumed is such a waste."
With the government hindered by the rising cost of providing for refugees, the sought after financial relief is likely to remain in short supply.
Read: Who has most oil in Middle East?