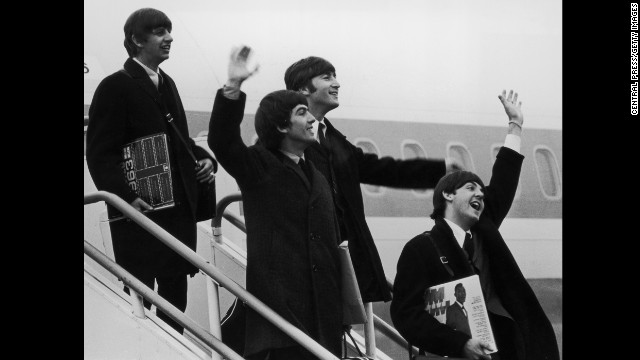 The Beatles exploded on the American scene, kicking off the British Invasion. Ringo Starr, George Harrison, John Lennon and Paul McCartney arrive at JFK airport to an overwhelming, screaming reception to start their U.S. tour in 1964.
English singer Petula Clark's gold-record "Downtown" was a smash hit in America and around the world in the '60s. She won the Grammy in 1965 for the song.
Lead singer Eric Burdon fronts The Animals, whose song "House of the Rising Sun" is recognized as one of the classics of British pop music. The Animals' hits include "We've Gotta Get Out of the Place," "Don't Let Me Be Misunderstood," "See See Rider," and many others.
The Rolling Stones take over New York -- from left, Mick Jagger, Keith Richards, Charlie Watts, Brian Jones and Bill Wyman. "(I Can't Get No) Satisfaction" was their first No. 1 U.S. hit.
Singer Roger Daltrey and guitarist Pete Townshend of The Who perform at Woodstock on August 16, 1969. "My Generation" is one of the band's most recognizable songs.
Singer Dusty Springfield rehearses in 1965. She sang what they called "blue-eyed soul" -- most memorably "I Only Want to Be With You" -- and was famous for her blond beehive.
British rhythm and blues group The Yardbirds include, from left, Chris Dreja, Keith Relf, Jim McCarty, Paul (Sam) Samwell-Smith and Jeff Beck. They hit it big in the U.S. with "For Your Love," "Heart Full of Soul" and "Over Under Sideways Down."
Herman's Hermits, who played bouncy pop, was led by Peter Noone (center). Well-known ditties included "I'm into Something Good" and "I'm Henry the VIII, I Am."
Ray Davies, Dave Davies and Pete Quaife of The Kinks stand on a London rooftop. They brought a satiric and intelligent take to pop music. The band hit the U.S. with "Waterloo Sunset," "Tired of Waiting for You" and "Lola," among many other songs.
Donovan holds his Rickenbacker guitar. He sang a mixture of folk and blues with wistful lyrics that captured the mood of the love generation. He recorded "Catch the Wind" when he was just 18.
The Dave Clark Five -- from left, Mike Smith, Lenny Davidson, Dennis Payton, Rick Huxley and Dave Clark -- were known for "Glad All Over" and "Bits and Pieces."
English singer Marianne Faithfull's career was overshadowed in the 1960s by her highly publicized affair with Mick Jagger. Her 60s hits include "As Tears Go By" and "What Have They Done to the Rain."
The Moody Blues, from left, Ray Thomas, Clint Warwick, Graeme Edge, Mike Pinder and Denny Laine, were known for an orchestral sound. "Go Now," "Tuesday Afternoon" and "Nights in White Satin" hit the U.S. charts in the 60s.
Welsh singer Tom Jones' songs range from pop to gospel to blues to ballads. He came onto the 60s scene with songs like "Delilah," "It's Not Unusual" and "What's New Pussycat."
Members of the English rock group The Hollies visit Hollywood in 1966. Graham Nash, from left, Allan Clarke, Tony Hicks, Bobby Elliott and Eric Haydock sang songs like "Bus Stop" and "Just One Look." Nash later formed Crosby, Stills and Nash.
British Invasion bands
British Invasion bands
British Invasion bands
British Invasion bands
British Invasion bands
British Invasion bands
British Invasion bands
British Invasion bands
British Invasion bands
British Invasion bands
British Invasion bands
British Invasion bands
British Invasion bands
British Invasion bands
British Invasion bands
STORY HIGHLIGHTS
Petula Clark was living in Paris with her family and had a successful European career
When she got the song "Downtown," she knew she wanted to record it
That '60s song propelled her to fame in the United States, where it became No. 1
Other hits followed; she calls American audiences the most generous in the world
Editor's note: Petula Clark is an award-winning British singer, a stage and film actress and a member of the Grammy Hall of Fame. Part of the British Invasion, she has had 15 Top 40 hits in the United States, two of them at No. 1. Check out episodes from CNN's "The Sixties" series starting at 8 ET tonight. The "British Invasion" episode runs July 10.
(CNN) -- My participation in the British Invasion came as a total surprise to me.
I am indeed British, with an English dad and a Welsh mum. In the mid-1960s, having married a Frenchman, I was living in Paris with two small children and enjoying a highly successful career in Europe, singing in French and other languages.
Petula Clark
But despite all that, when Tony Hatch, also a Brit, presented me with a song called "Downtown," I knew I wanted to record it. So we went into the studio in London and came out with a hit. It was rapidly picked up by Warner Brothers in the United States, and without any promotion from me, took off to the prized No. 1 spot.
And so I was propelled into this amazing and exciting "love in" with America. Of course, it changed my life. Suddenly, I was juggling two careers and a family.
It was exhilarating, too. I loved performing to American audiences, and I still do. They are the most generous in the world.
Watch 'The Sixties'
Screaming fans, funny accents, and amazing music: nothing would be the same after the Beatles and other British musicians came on the U.S. scene in the 1960s. Go inside "The British Invasion" on this week's episode of
"The Sixties,"
Thursday night at 9 p.m. on CNN.
I was spending more and more time in the States, working with some of the best American musicians and certainly listening to the great American bands of the day: The Beach Boys, The Mamas and the Papas and more. It was wonderful to feel I was in some way part all that was happening at that iconic moment.
The spearhead of the "Invasion" was of course the Beatles.
They opened the floodgates, and the world became aware of British talent almost overnight. Americans seemed to embrace us Brits with something close to a passion. How could we resist?
Of course "Downtown" was only the beginning.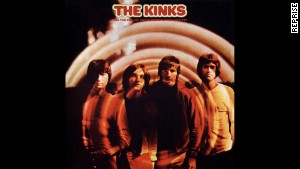 Are these songs British or American?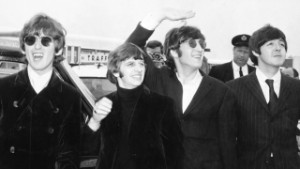 Ringo Starr and the British Invasion
There was "I Know a Place," "Don't Sleep in the Subway," "Colour My World," "Days" and more. Tony Hatch went on to write a dozen more hits for me. These songs have survived the '60s, and I still sing them today with much affection.
Those days were pretty hectic. I seemed to be constantly bouncing around between the United States and Europe and was jet-lagged most of the time!
As for "the scene" in the Sixties, I didn't get too involved in it. Of course, there were the inevitable parties and general madness, but I could take it or leave it. I mostly left it. Probably that I was married with a young family kept me on an even keel.
For me, the buzz was and still is all about the music and being around people who feel the same way.
The British Invasion came and went, but left behind a body of music that lives on today. For those of us who were there, how could we ever forget it?
Read CNNOpinion's new Flipboard magazine.
Follow us on Twitter @CNNOpinion.
Join us on Facebook.com/CNNOpinion.