Report: Bigger iPhones coming this fall
STORY HIGHLIGHTS
Next iPhones will have much bigger screens, report says
Displays will be 4.7 and 5.5 inches, according to Bloomberg
Current iPhones have 4-inch screens, much smaller than some rivals
Apple could also roll out a smartwatch this fall
(CNN) -- iPhone screens are about to get a lot bigger, if a new report is to be believed.
Suppliers in China are about to start work on two new iPhones, according to an article from Bloomberg. The phones will have display screens that are 4.7 inches and 5.5 inches across, when measured diagonally -- a major leap from the 4-inch displays on the iPhone 5S and 5C.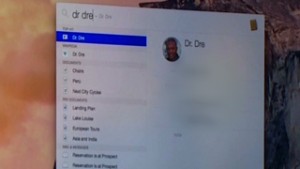 Exec calls Dr. Dre during Apple WWDC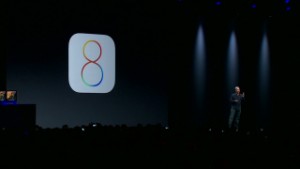 Apple unveils iOS 8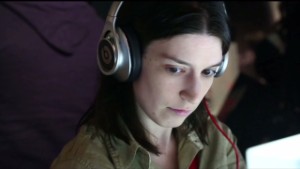 Inside Apple's $3 billion Beats deal
Such a move would appear to be an effort to keep up with the competition. Rival smartphones, most notably those from Samsung, have been packing ever-larger displays in recent years. If these rumors are true, the bigger iPhone would nearly match the screen size of Samsung's massive Galaxy Note 3, with its pocket-busting, 5.7-inch "phablet" display.
The Korean company's flagship Galaxy S5 has a 5.1-inch display, the new HTC One M8 has a 5-inch screen and the recently announced Amazon Fire phone checks in at 4.7 inches.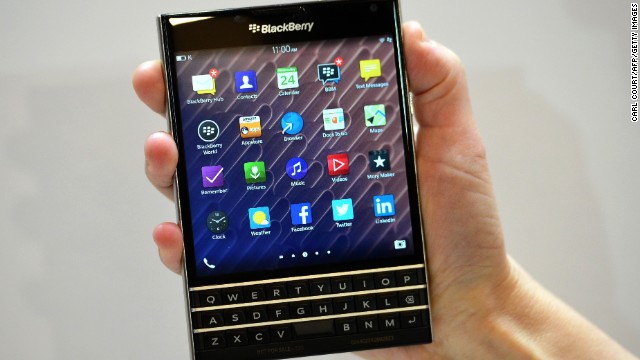 BlackBerry on Wednesday unveiled its newest smartphone with a full physical keyboard and a large screen, aiming to return to its roots targeting business users. The Passport is designed to win back users after BlackBerry was knocked out of the highly competitive consumer smartphone market dominated by Apple and Samsung. Here's a look at some other top smartphones on the market now or coming soon.
Amazon's Fire Phone, which was released this summer, has a 5-inch screen that displays 3-D images. A feature called Firefly offers instant image, text and audio recognition and reportedly can recognize more than 100 million songs, videos and consumer products.
The Galaxy S5 is the latest in Samsung's line of big-screen, feature-laden phones. Considered an improvement, but not radical departure from, the S4, the phone features a 5.1-inch screen, 16-megapixel camera with ultra-fast shutter speed and a fingerprint sensor for added security.
Apple CEO Tim Cook unveiled two new iPhones early this fall. The iPhone 6 and iPhone 6 Plus are bigger, rounder and faster and feature an 8 megapixel camera that comes with a new sensor that Apple claims will help the camera focus faster.
Hailed by some critics as the best Android phone yet, HTC's latest offering has a sleek, brushed-metal design that has charmed reviewers. It boasts a 5-inch screen, a dual-camera setup that lets users refocus even after they take an image, and a hefty 2GB of RAM.
Google has sold Motorola to Lenovo, but the Moto X still has its admirers. The Moto X claims to be the first phone manufactured in the U.S. Hands-free voice controls allow you to operate the phone without touching it -- a handy trick if you're across the room -- and it's highly customizable.
Samsung released their latest "phablet," the Galaxy Note 4, which has a vivid, 5.7-inch screen and a fingerprint scanner, and comes equipped with a stylus.
Some reviewers have called the Nokia Lumia Icon, with a fast processor, 5-inch display screen and 20-megapixel camera, the best Windows phone yet.
This is the second generation of the Sony phone with an unusual claim to fame: The company says it's water-resistant, for up to 30 minutes. It also boasts a 20-megapixel camera, which Sony claims has the industry's largest sensor.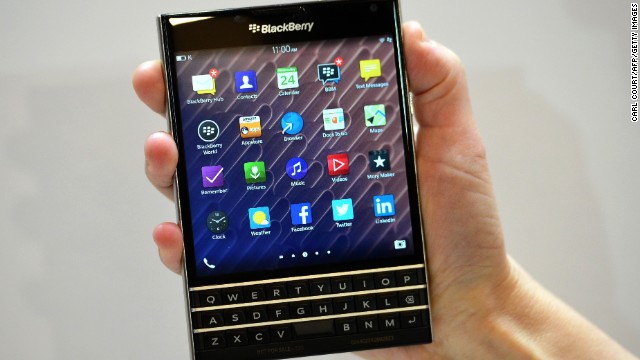 Hottest new phones
The Bloomberg report says the new iPhones will ship to retailers "around September" and be more rounded and thinner than previous models. That would be consistent with launch patterns from Apple, which for the past several years has announced new iPhones in early fall.
If the report is true, this would mark the second consecutive year Apple has released two phones.
Last year, Apple borrowed from the playbook of Samsung and other competitors by releasing the high-end iPhone 5S and the cheaper, more colorful 5C model. Almost a year later, the plastic iPhone 5C sells for as low as $99 with a wireless contract. For the previous six years, Apple had offered only a single, iconic phone even as competitors rolled out phones with many sizes, shapes and prices.
The new iPhones may also be part of a one-two punch from Apple, which has been under pressure to innovate and which has promised new products in 2014.
Reports have said a long-awaited Apple smartwatch is also coming this fall. A Reuters report says the watch will have a 2.5-inch screen and be "slightly rectangular."
Hackers show how to protect your iPhone
5 things we'd like to see from the Apple smartwatch