STORY HIGHLIGHTS
NEW: Vice President Biden stresses need for national unity in talk with Iraqi PM
A cleric called for attacks against U.S. embassies in the case of airstrikes
Investigation will probe Iraqi security forces who left posts, general commander says
Saudi Arabia responds to Iraq's accusation that it's helping ISIS, calling allegation a "falsehood"
Baghdad, Iraq (CNN) -- While Iraq's military claimed Wednesday to have driven back militants battling for control of the country, the chairman of the Joint Chiefs of Staff told Congress that the United States has received a request from the Iraqi government to use its air power in the conflict.
Gen. Martin Dempsey, the senior ranking member of the U.S. armed forces, spoke before the Senate Appropriations Committee Wednesday on Capitol Hill in Washington, saying that the United States' "national security interest (is) to counter (ISIS) where we find them."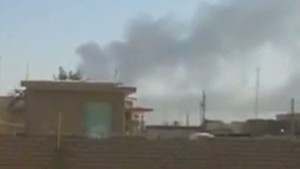 ISIS militants attack major oil refinery
ISIS is the Islamic State in Iraq and Syria.
Comprising mostly Sunni Muslims, ISIS is an al Qaeda splinter group that wants to establish a caliphate, or Islamic state, that would stretch from Iraq into northern Syria. The group has had substantial success in Syria battling Syrian President Bashar al-Assad's security forces. Since launching their offensive in Iraq, ISIS claims to have killed at least 1,700 Shiites.
Hundreds of thousands of Iraqis have fled, prompting fears of a brewing humanitarian crisis.
Qassim Atta, a spokesman for Iraqi security forces, on Wednesday night said an investigation had been ordered into 59 high-ranking security officials accused of leaving their posts. The officials could be executed if found guilty, Atta said.
Concerns over an oil refinery in the Iraqi town of Baiji continued, a key consideration because so much of Iraq's economy depends on its oil production. The country produces 3.3 million barrels per day and has the world's fourth-largest proven crude oil reserves, according to OPEC.
Militants attacked the refinery complex, managing to take over some 60% of it, and set fire to five storage containers, according to police officials. Sporadic clashes are ongoing, they said.
Earlier, Atta said in a televised news conference that Iraqi forces had killed 40 ISIS militants in Baiji, 225 kilometers (140 miles) north of Baghdad, the capital.
"The situation in Tal Afar, Samarra, and Baiji is under control," Atta said.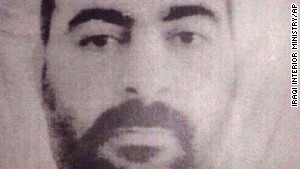 Is this the world's most dangerous man?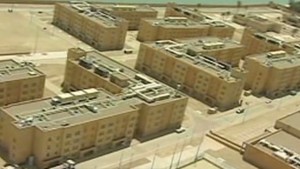 U.S. embassy on alert in Iraq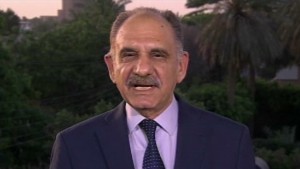 Sunni Deputy PM: We are isolated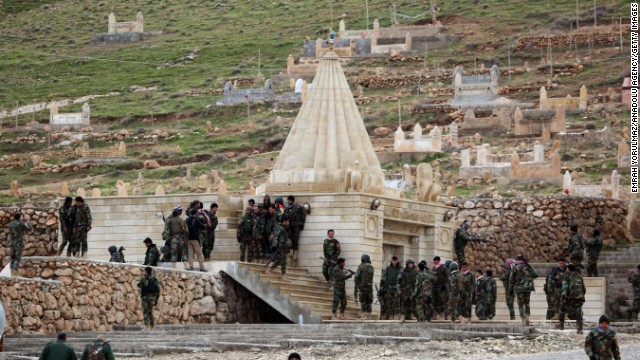 Kurdish Peshmerga fighters assemble at a shrine on Iraq's Mount Sinjar on Friday, December 19. The Kurdish military said that with the help of coalition airstrikes, it has "cleansed" the area of ISIS militants. ISIS has been advancing in Iraq and Syria as it seeks to create an Islamic caliphate in the region.
A Peshmerga fighter looks down at the body of an alleged ISIS fighter in Zummar, Iraq, on Thursday, December 18.
A Kurdish fighter stands next to a destroyed armored vehicle in northern Iraq on December 18. The vehicle was destroyed by an improvised explosive device placed by ISIS militants.
Peshmerga fighters stop to check a vehicle in Zummar on December 18 as they continue to battle ISIS fighters near the border with Syria.
Pro-Iraqi government forces guard a shrine in Balad, Iraq, on Monday, December 15.
A Yazidi woman displaced by ISIS militants tends to a fire Wednesday, December 10, at a shelter in Dohuk, Iraq.
A Kurdish child from the Kobani, Syria, area holds laundry at a refugee camp in Suruc, Turkey, on Monday, November 17. Tens of thousands of people have fled Kobani, known in Arabic as Ayn al-Arab, to escape ISIS.
Smoke rises from Kobani following airstrikes on November 17. The United States and several Arab nations have been bombing ISIS targets to take out the group's ability to command, train and resupply its fighters.
A Kurdish child from the Kobani area holds on to a fence at a refugee camp in Suruc on Sunday, November 16.
People in Suruc watch smoke rise near the Syrian border during clashes between ISIS members and armed groups on Thursday, November 13.
A bomb (upper left) falls on an ISIS position in Kobani during an airstrike by the U.S.-led coalition on Saturday, November 8.
Iraqi military forces take up position in Jurf al-Sakhar, Iraq, on November 8.
Fire and smoke rise from Kobani following airstrikes against ISIS on Thursday, October 30.
Iraqi special forces search a house in Jurf al-Sakhar on October 30 after retaking the area from ISIS.
Smoke rises during fighting in Kobani on Monday, October 27.
ISIS militants stand near the site of an airstrike near the Turkey-Syria border on Thursday, October 23.
An explosion rocks Kobani during a reported car-bomb attack by ISIS militants on Monday, October 20.
People watch Kobani from a hill near the Turkey-Syria border on October 20.
Kurdish fighters walk to positions as they fight ISIS forces in Kobani on Sunday, October 19.
A U.S. Air Force plane flies above Kobani on Saturday, October 18.
Heavy smoke rises in Kobani following an airstrike by the U.S.-led coalition on Saturday, October 18.
Cundi Minaz, a female Kurdish fighter, is buried in a cemetery in the southeastern Turkish town of Suruc on Tuesday, October 14. Minaz was reportedly killed during clashes with ISIS militants in nearby Kobani.
Turkish police officers secure a basketball stadium in Suruc on October 14. Some Syrian Kurds have been held there since crossing from Syria into Turkey.
Kiymet Ergun, a Syrian Kurd, celebrates in Mursitpinar, Turkey, after an airstrike by the U.S.-led coalition in Kobani on Monday, October 13.
Smoke rises from Kobani on Sunday, October 12.
Syrian Kurds from Kobani stand outside the grounds of a refugee camp in Suruc on Saturday, October 11.
Alleged ISIS militants stand next to an ISIS flag atop a hill in Kobani on Monday, October 6.
In this photo released by the U.S. Air Force on Saturday, October 4, a U.S. Navy jet is refueled in Iraqi airspace after conducting an airstrike against ISIS militants.
A Kurdish Peshmerga soldier who was wounded in a battle with ISIS is wheeled to the Zakho Emergency Hospital in Duhuk on Tuesday, September 30.
Iraqi Shiite militiamen aim their weapons during clashes with ISIS militants in Jurf al-Sakhar on Sunday, September 28.
Syrian Kurds wait near a border crossing in Suruc as they wait to return to their homes in Kobani on Sunday, September 28.
Syrian Kurds wait behind border fences to cross into Suruc on September 28.
Tomahawk missiles, intended for ISIS targets in Syria, fly above the Persian Gulf after being fired by the USS Philippine Sea in this image released by the U.S. Navy on Tuesday, September 23.
Turkish Kurds clash with Turkish security forces during a protest near Suruc on Monday, September 22. According to Time magazine, the protests were over Turkey's temporary decision to close the border with Syria.
Syrian Kurds fleeing ISIS militants wait behind a fence in Suruc on Sunday, September 21.
A elderly man is carried after crossing the Syria-Turkey border near Suruc on Saturday, September 20.
A Kurdish Peshmerga fighter launches mortar shells toward ISIS militants in Zummar on Monday, September 15.
An ISIS flag flies on the other side of a bridge at the front line of fighting between ISIS and Kurdish Peshmerga fighters in Rashad, Iraq, on Thursday, September 11.
U.S. Secretary of State John Kerry reads on a flight en route to Iraq on Wednesday, September 10. Kerry traveled to the Mideast to discuss ways to bolster the stability of the new Iraqi government and combat ISIS.
Kurdish Peshmerga fighters fire at ISIS militant positions from their position on the top of Mount Zardak, east of Mosul, Iraq, on Tuesday, September 9.
An Iraqi fighter jet flies over Amerli, Iraq, on September 3. Amerli had been under siege by ISIS militants.
Iraqi volunteer fighters celebrate breaking the Amerli siege on Monday, September 1. ISIS militants had surrounded Amerli, 70 miles north of Baquba, Iraq, since mid-June.
Kurdish Peshmerga forces stand guard at their position in the Omar Khaled village west of Mosul on Sunday, August 24.
Kurdish Peshmergas fight to regain control of the town of Celavle, in Iraq's Diyala province, on August 24.
Peshmerga fighters stand guard at Mosul Dam in northern Iraq on Thursday, August 21. With the help of U.S. military airstrikes, Kurdish and Iraqi forces retook the dam from ISIS militants on August 18. A breach of the dam would have been catastrophic for millions of Iraqis who live downstream from it.
Displaced Iraqis receive clothes from a charity at a refugee camp near Feeshkhabour, Iraq, on Tuesday, August 19.
A fighter with Kurdish Peshmerga forces battles ISIS militants near Mosul on Monday, August 18.
Peshmerga fighters inspect the remains of a car that reportedly belonged to ISIS militants and was targeted by a U.S. airstrike in the village of Baqufa, north of Mosul, on August 18.
Kurdish Peshmerga fighters fire at ISIS in Khazair, Iraq, on Thursday, August 14.
Volunteers of the Iraqi Red Crescent Society unload boxes of goods before distributing them August 14 to families who fled from ISIS.
From the flight deck of the USS George H.W. Bush, which is in the Persian Gulf, two U.S. fighter jets take off for a mission in Iraq on Monday, August 11. U.S. President Barack Obama authorized airstrikes against Islamic militants and food drops for Iraqis who are trapped by the militants.
Aziza Hamid, a 15-year-old Iraqi girl, cries for her father while she and some other Yazidi people are flown to safety Monday, August 11, after a dramatic rescue operation at Iraq's Mount Sinjar. A CNN crew was on the flight, which took diapers, milk, water and food to the site where as many as 70,000 people were trapped by ISIS. But only a few of them were able to fly back on the helicopter with the Iraqi Air Force and Kurdish Peshmerga fighters.
Thousands of Yazidis are escorted to safety by Kurdish Peshmerga forces and a People's Protection Unit in Mosul on Saturday, August 9.
Iraqi Shiite volunteers who have joined government forces to fight ISIS take part in a training session near Basra, Iraq, on Thursday, August 7.
Thousands of Yazidi and Christian people flee Mosul on Wednesday, August 6, after the latest wave of ISIS advances.
A Baiji oil refinery burns after an alleged ISIS attack in northern Selahaddin, Iraq, on Thursday, July 31.
A Syrian rebel fighter lies on a stretcher at a makeshift hospital in Douma, Syria, on Wednesday, July 9. He was reportedly injured while fighting ISIS militants.
Iraqis who fled fighting in the cities of Mosul and Tal Afar try to enter a temporary displacement camp in Khazair on Wednesday, July 2.
Peshmerga fighters check cars at the entrance of a temporary displacement camp in Khazair on Thursday, June 26.
Kurdish Peshmerga take their positions behind a wall on the front line of the conflict with ISIS militants in Tuz Khormato, Iraq, on Wednesday, June 25.
Peshmerga fighters clean their weapons at a base in Tuz Khormato on June 25.
New army recruits gather in Najaf, Iraq, on Wednesday, June 18, following a call for Iraqis to take up arms against Islamic militant fighters.
An MH-60R Sea Hawk helicopter lands on the aircraft carrier USS George H.W. Bush in the Persian Gulf on Tuesday, June 17.
Newly recruited Iraqi volunteer fighters take part in a training session in Karbala, Iraq, on June 17.
Members of ISIS prepare to execute soldiers from Iraq's security forces in this image, one of many reportedly posted by the militant group online. CNN cannot independently confirm the authenticity of the images.
Iraqi men chant slogans outside of an army recruiting center to volunteer for military service Thursday, June 12, in Baghdad.
Kurdish Peshmerga forces, along with Iraqi special forces, deploy their troops and armored vehicles outside of Kirkuk, Iraq, on June 12.
Children stand next to a burnt vehicle during clashes between Iraqi security forces and ISIS militants in Mosul on Tuesday, June 10.
Civilians from Mosul escape to a refugee camp near Irbil, Iraq, on June 10.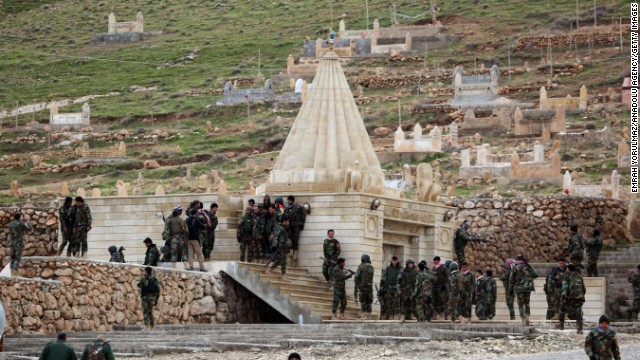 Photos: The ISIS terror threat
Atta claimed that Iraq's military were "defeating ISIS in the Baiji area" and that "most of the areas" around the northwestern city of Tal Afar were liberated.
That apparently included 50 Siemens employees, including eight Germans, who were holed up in a power station in Baiji but have been freed, according to German officials. The employees are safe and well, CNN was told.
According to German diplomats, around 8,000 German nationals are currently in Iraq.
Tal Afar fell to ISIS on Sunday, according to Iraq's military. Many Tal Afar residents, including ethnic minority Shiite Turkmen, fled the fighting north toward Iraq's Kurdish region.
The casualty numbers and the situation on the ground have not been independently confirmed by CNN.
Saudi government denial
Iraqi Prime Minister Nuri al-Maliki struck a defiant note in his weekly address, insisting that Iraqi authorities "will win" despite the setbacks of the past week, during which Iraqi security forces crumbled in Mosul and elsewhere before the militants' advance.
"We absorbed the initial shock of the military operations and now we are on the rebound we will respond and keep the momentum," he said. "What happened was a catastrophe, but not every catastrophe is a defeat."
Al-Maliki blamed political paralysis, not military weakness, for the crisis. He urged Iraqis to unite against terrorism, insisting that the political process would begin to move now that elections are over.
Critics blame al-Maliki and his Shia-dominated government for the worsening sectarian division in Iraq.
Earlier, the Prime Minister's office released a statement accusing Saudi Arabia of appeasing terrorists and providing radical groups with material and moral support.
"The Saudi government must bear responsibility of the serious crimes committed by these groups," the statement read.
On Wednesday in a strongly worded statement, the Saudi Arabian government denied that the kingdom provides "either moral or financial support to ISIS or any terrorist networks. Any suggestion to the contrary is a falsehood."
The Saudis blamed the Iraqi Cabinet for "exclusionary policies (that) have fomented this current crisis."
Obama, congressional leaders huddle
On Tuesday, ISIS militants battled Iraqi security forces for control of Baquba, only 60 kilometers (37 miles) from Baghdad.
The fighters have "made a great advance on Baquba" and are pushing very hard to take it, officials said Tuesday. But the city has not fallen.
Holding on to cities so close to the capital, where nerves are fraying, may prove crucial to al-Maliki's government.
What is happening in Iraq is increasingly taking on the urgency of an international crisis.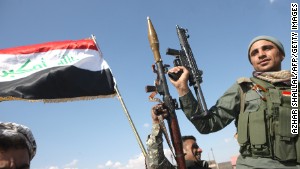 Obama to send 275 U.S. troops to Iraq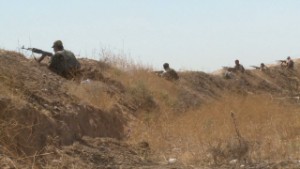 Kurdish fighters hold back ISIS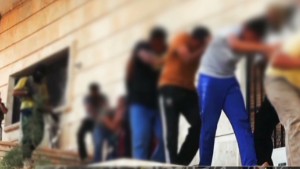 ISIS photos seem to show mass execution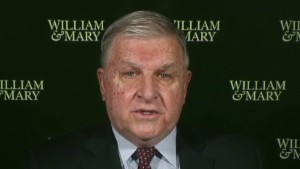 General: Don't make deal with the devil
On Wednesday, U.S. President Barack Obama huddled with congressional leaders.
"We had a good discussion. The President basically just briefed us on the situation in Iraq and indicated he didn't feel he had any need for authority from us for the steps that he might take and indicated he would keep us posted," Senate Minority Leader Mitch McConnell told reporters.
Also Wednesday, U.S. Vice President Joe Biden spoke with al-Maliki, and other leaders, by phone.
"He emphasized the need for the Prime Minister -- and all Iraqi leaders -- to govern in an inclusive manner, promote stability and unity among Iraq's population, and address the legitimate needs of Iraq's diverse communities," according to a statement from the White House.
The administration faces some tough choices.
Obama has ruled out ground troops. Airstrikes remain under consideration.
A video message purportedly from a Moroccan Sunni cleric called for attacks against U.S. embassies worldwide if the United States conducts airstrikes in Iraq. The message, believed to be from Sheik Mohammad Ali Algzouli, was posted online Tuesday.
Turkish citizens kidnapped
Iraq's neighbor, Turkey, and India have also seen its citizens caught up directly in the conflict.
A Turkish official told CNN on Wednesday that the country is aware "some construction workers in Kirkuk may have been kidnapped. We are following developments." Kirkuk is one of the provinces that has seen heavy fighting.
The latest reported incident follows the abduction of 48 Turkish citizens last week from the Turkish Consulate in Mosul, Iraq's second-largest city. It fell to ISIS militants just over a week ago after Iraqi forces collapsed.
The Turkish Foreign Ministry said Tuesday that all efforts continue toward the safe return to Turkey of the consulate staff and 31 other Turkish citizens held in Mosul's Geyara district.
India's Ministry of External Affairs said Wednesday that 40 Indian nationals working in Mosul for a construction company had been kidnapped in Iraq.
Their location is unknown, ministry spokesman Syed Akbarruddin told reporters in New Delhi. The kidnapped Indians work for the Tariq Noor Al Huda Co., based in Baghdad, he said.
READ: Opinion: Will ISIS brutality backfire?
Civilians flee
Families -- mostly Shiite -- are leaving Baquba and other Iraqi cities in droves. They're taking whatever possessions they can carry. Some are even taking livestock.
Over the past week or so, ISIS militants have pressed forward, taking large chunks of territory. They have had several significant victories, including Tal Afar, Mosul and two villages in Diyala province.
In their advance through Iraq, the militants have had support from Sunni tribes and militia angered by al-Maliki and his government, which they accuse of marginalizing Sunni concerns.
The tribes, who fought alongside U.S. forces to push al Qaeda militants out of Iraq in 2006 and 2007, want to see al-Maliki forced from power but their continued backing for ISIS is not guaranteed.
Baghdad offensive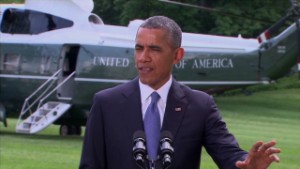 Obama criticized over handling of Iraq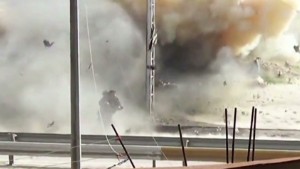 Hollywood-type videos show ISIS killings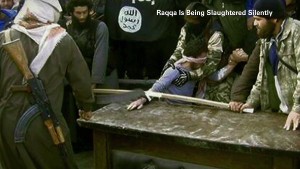 Meet the terrorists who scare al Qaeda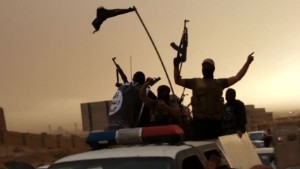 Where does ISIS get its money?
The Obama administration appears to have some confidence that the insurgents will fail to take the capital.
A senior intelligence official drew a contrast between Iraqi Security Forces defending Baghdad and other Iraqi soldiers who melted away in the face of ISIS fighters across northern Iraq earlier this month.
"ISF elements protecting Baghdad are assessed to be more loyal to the regime and are composed of mostly Shia who are more likely to resist," the official said. "These factors, plus the fact that they are defending the capital, should motivate the ISF elements in Baghdad to put up a better fight."
Al-Maliki fired four top military officers that "deserted and did not fulfill their professional and national duty," according to a statement read Tuesday on state TV.
Among them were the operations command chief for Nineveh province -- of which Mosul is the capital -- and two of his officers, the statement said. Another commander will be tried in a military court in absentia for fleeing the battlefield to an unknown place.
READ: Opinion: ISIS a fanatical force -- with a weakness
The Iran variable
President Hassan Rouhani said Wednesday that Iran would spare no effort to protect holy Shiite shrines in neighboring Iraq from "killers and terrorists," Iran's state-run Islamic Republic News Agency reported.
A senior security official in Baghdad told CNN last week that Iran had sent about 500 Revolutionary Guard troops to help fight the ISIS militants.
Rouhani denied the report over the weekend but said he would be open to helping if asked, though with strategic guidance rather than troops. Iran is often accused of using proxies to hold sway in the region but has never militarily intervened in any sovereign country.
Iran is closely allied with the Shia-led government of Iraq.
The United States and Iran held "very brief discussions" in Vienna, Austria, about Iraq and the threat posed by ISIS on Monday.
Forces on standby
Still, leaving nothing to chance, the Pentagon is moving more firepower and manpower into the region.
Already at the U.S. Embassy in Baghdad, dozens of Marines and Army troops have moved in to beef up security. Another 100 personnel are in the region to provide support if needed, the Pentagon said.
The aircraft carrier George H.W. Bush and five other warships are now in the Persian Gulf. More than 500 Marines and dozens of helicopters are on standby.
Speaking at a CNN town hall meeting on Tuesday, Hillary Clinton, former secretary of state and a potential 2016 presidential candidate, said the Iraqi government made a "mistake" by failing to forge an agreement with the United States to keep American troops in Iraq after the war.
The United States wanted American soldiers to be immune from prosecution. The Iraqi government resisted.
"It's imperative that the government of Iraq, currently led by Maliki, be much more inclusive, much more willing to share power, involve all the different segments of Iraq," she said.
"And I believe strongly that if Maliki is not the kind of leader who can do that, then the Iraqi people need to think seriously about the kind of leader they need to try to unite Iraqis against what is a terrible, imminent threat from these most extreme terrorists."
READ: ISIS uses social media to wage propaganda war
READ: Terrifying execution images in Iraq; U.S. Embassy in Baghdad relocates some staff
CNN's Nic Robertson reported from Baghdad, Ed Payne reported in Atlanta and Laura Smith-Spark wrote in London. CNN's Mohammed Tawfeeq, Sara Mazloumsaki, Diana Magnay, Jim Sciutto, Barbara Starr, Jim Acosta, Ted Barrett, Lisa Desjardins, Ali Younes, Salma Abdelaziz, Raja Razek, Neha Sharma and Gul Tuysuz contributed to this report.