Pakistan airstrikes kill 25 militants, army says
updated 12:49 PM EDT, Tue June 17, 2014
STORY HIGHLIGHTS
An army crackdown on militants in North Waziristan has killed more than 200 over six days
At least eight soldiers have died in the fighting
The military action comes after an airport attack by militants linked to the Taliban
Roads out of North Waziristan remain sealed off, and a curfew is in effect
(CNN) -- Pakistan continued its crackdown on militants in North Waziristan for a sixth day Tuesday, killing more than 20 Taliban and other fighters with airstrikes, the Pakistani army said.
Airstrikes early Tuesday killed 25 local and foreign militants at six terrorist hideouts, including a training camp and an IED-making factory, the army said in a statement. Over six days, more than 200 militants have been killed in airstrikes and ground assaults.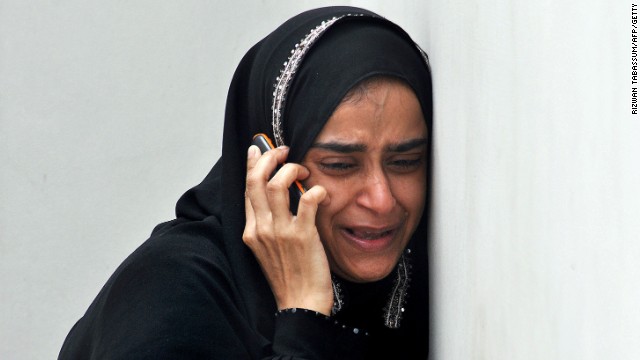 A woman weeps upon receiving news that a relative was killed in an attack on Jinnah International Airport in Karachi, Pakistan. Militants launched the first attack in the cargo area of the airport on June 8, leaving at least 36 people dead, including 10 militants, then struck again on June 10, targeting the Airport Security Forces academy near the airport. The Pakistani Taliban claimed responsibility for both attacks.
Security personnel guard the Karachi airport on Tuesday, June 10.
Mourners arrive for funeral prayers on June 10 in Karachi.
Smoke rises from Jinnah International Airport on Monday, June 9.
Employees leave the airport on June 9 after the first attack.
Police examine bodies of security personnel at a Karachi hospital on June 9.
A police commando gives a victory sign June 9 after returning from an operation against militants at the Karachi airport.
Pakistani police display weapons seized from militants in the attack on June 9.
A Pakistani soldier holds his weapon ready at the airport Sunday, June 8. A building caught fire in the attack, but no planes were damaged, a military spokesman said.
Pakistani security officials take positions after the attack began June 8.
Pakistani rangers check ambulance staff at a boundary wall at the airport on June 8.
Pakistani security personnel arrive at the site of the airport attack on June 8.
Fire illuminates the sky above a terminal at the airport, Pakistan's largest and busiest, on June 8.
Smoke rises from a fire at the airport on June 8.
Pakistani commandos get ready to enter an airport terminal on June 8.
Soldiers approach the airport on June 8.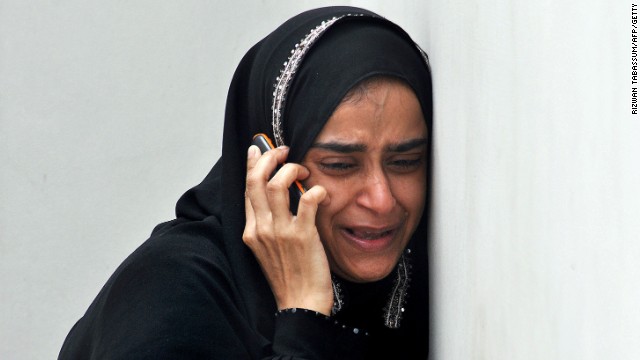 Photos: Attack on Pakistani airport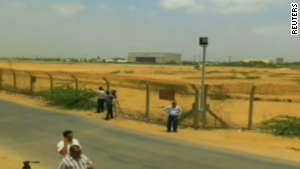 Brazen terror attacks in Pakistan
At least eight soldiers have died in the fighting, which started after an airport attack in Karachi on June 10 by the Islamic Movement of Uzbekistan. The group said the attack was carried out with the Pakistani Taliban.
Dozens died during the siege of Pakistan's largest airport, including the assailants.
A curfew remains in effect, and all routes leading to North Waziristan remain sealed off with no one allowed to move out.
Northwestern Pakistan is home to loosely governed tribal areas. It's also a base for foreign fighters and a refuge for members of the Islamist militant Haqqani movement.
READ: Opinion: What the Karachi airport attack says about the Pakistani Taliban
READ: What's behind Karachi airport attack?