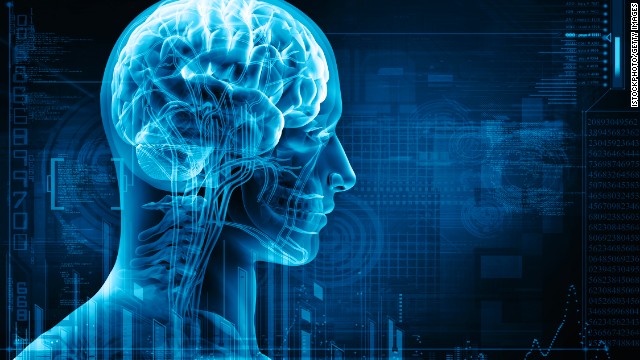 A third of the brain's volume is composed of blood vessels. Maintaining a healthy blood flow to those blood vessels is critical to keeping the brain young. Here are six ways you can keep your mind sharp:
Exercise Research has shown exercise improves brain health, and it's never too early or too late to begin. Even moderate exercise has been shown to increase memory, mental processing speed and the size of the hippocampus, the part of the brain responsible for forming new memories, even in previously sedentary adults. Simply walking three times a week has been shown to produce significant gains in memory and mental processing speed.
Eat right Neurologists agree a diet rich in vegetables, fruits, whole grains and legumes will help keep the brain healthy. They also advocate eating fish, walnuts, flax seed or other sources of omega-3 fatty acids. Curcumin, found in the spice curry, may also be protective against Alzheimer's. Conversely, a high-fat diet and obesity raise the risk for dementia. So do high cholesterol, diabetes and high blood pressure if left untreated.
Watch your levels Research has shown high levels of the amino acid homocysteine is associated with a poor memory and doubles the risk of Alzheimer's. Vitamin B12 and folic acid lowers the level of homocysteine, which is also associated with heart disease and strokes. Green, leafy vegetables and fruits contain folic acid; meat, fish, yogurt and fortified cereals contain vitamin B12.
Ease stress Lowering the amount of stress in your life lowers the risk for dementia. A glass of wine (or other moderate alcohol consumption), laughter and meditation are all considered beneficial. A Harvard Medical School study showed 30 minutes of meditation a day for eight weeks even increased the size of the hippocampus. Studies at Loma Linda University have shown laughter reduces the stress hormone cortisol, which is toxic to the hippocampus.
Stay social Maintaining an active social life provides mental stimulation and lowers stress. It also lowers the risk for dementia and Alzheimer's disease. The more social activities, the better, and people who choose mentally challenging leisure pursuits such as playing cards with friends or joining a community organization do better in general than those whose activities are primarily physical or social. Living alone or avoiding social ties raises the risk of dementia.
Learn More formal education is associated with lower rates of dementia and Alzheimer's, but "use it or lose it" applies at any age -- and more with the brain than the muscles, neurologists say. To keep the brain sharp, experts recommend learning new and fun mental activities. Crossword puzzles or sudoku, once mastered after a month or so, may not stimulate the brain the way learning a new language, picking up a musical instrument or joining a book club might.
6 ways to keep the brain young
Exercise
Eat right
Watch your levels
Ease stress
Stay social
Learn
STORY HIGHLIGHTS
Studies show that chronic stress can trigger long-term changes in your brain
Memory recall is worse with low vs. high levels of anxiety
Stress helps encode traumatic memories as a defense against future threats
(CNN) -- Do you tend to forget things when you're stressed? Like when you're late for a meeting and can't remember where you left your car keys? Or when you have to give a big presentation and suddenly forget all your talking points seconds before you start?
There's nothing like stress to make your memory go a little spotty. A 2010 study found that chronic stress reduces spatial memory: the memory that helps you recall locations and relate objects.
Hence, your missing car keys.
University of Iowa researchers recently found a connection between the stress hormone cortisol and short-term memory loss in older rats. Their findings, published in the Journal of Neuroscience this week, showed that cortisol reduced synapses -- connections between neurons -- in the animals' pre-frontal cortex, the area of the brain that houses short-term memory.
But there's a difference between how your brain processes long-term job stress, for example, and the stress of getting into a car accident. Research suggests low levels of anxiety can affect your ability to recall memories; acute or high-anxiety situations, on the other hand, can actually reinforce the learning process.
Trust your memory? Maybe you shouldn't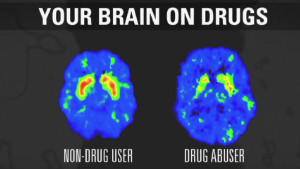 How addiction changes your brain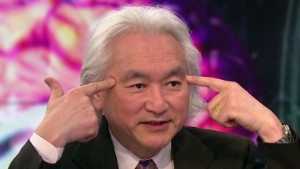 We may soon be able to upload memories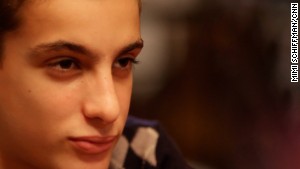 Generation stressed: teens boiling over
Acute stress increases your brain's ability to encode and recall traumatic events, according to studies. These memories get stored in the part of the brain responsible for survival, and serve as a warning and defense mechanism against future trauma.
If the stress you're experiencing is ongoing, however, there can be devastating effects.
Neuroscientists from the University of California, Berkeley, found that chronic stress can create long-term changes in the brain. Stress increases the development of white matter, which helps send messages across the brain, but decreases the number of neurons that assist with information processing.
The neuroscientists say the resulting imbalance can affect your brain's ability to communicate with itself, and make you more vulnerable to developing a mental illness.
Defects in white matter have been associated with schizophrenia, chronic depression, bipolar disorder, obsessive-compulsive disorder and post-traumatic stress disorder. Research on post-traumatic stress disorder further shows that it can reduce the amount of gray matter in the brain.
The Berkeley researchers believe their findings could explain why young people who are exposed to chronic stress early in life are prone to learning difficulties, anxiety and other mood disorders.
To reduce the effects of stress, the Mayo Clinic recommends identifying and reducing stress triggers. Eating a healthy diet, exercising, getting enough sleep and participating in a stress-reduction activity such as deep breathing, massage or yoga, can also help.
Stress may harm the brain, but it recovers