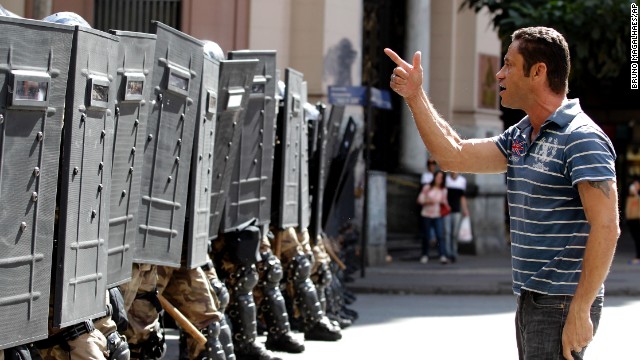 A demonstrator argues with police during a protest against the World Cup in Belo Horizonte, Brazil, on Saturday, June 14. The buildup to the World Cup has been plagued by mass demonstrations over the estimated $11 billion cost of staging the football tournament. Many protesters, angered by the state of Brazil's public services, believe the money would have been better spent elsewhere.
Protesters clash with police in Tatuape subway station, east of Sao Paulo, Brazil, on June 12.
A demonstrator shouts as a military police officer pushes her back, trying to keep her and other protesters from entering the FIFA Fan Fest area.
Demonstrators push over a police car.
A demonstrator is assisted by paramedics after he was injured by a rock thrown during a march.
CNN Correspondent Barbara Arvanitidis is injured during the protests. She and another CNN journalist sustained minor injuries at the scene.
Brazilian police stand behind shields during clashes with protesters.
A protester is detained by police on June 12, the opening day of the World Cup. Protesters in Sao Paulo were trying to block part of the main highway that leads to the stadium hosting the first match.
Another protester is detained by police June 12 in Sao Paulo.
Police fire rubber bullets at protesters in Sao Paulo.
A protester argues with police during the Sao Paulo demonstration on June 12.
Demonstrators clash with police during the protest.
Police shout at journalists covering the detention of a protester on June 12.
A police officer searches a protester in Sao Paulo.
Protests at the World Cup
Protests at the World Cup
Protests at the World Cup
Protests at the World Cup
Protests at the World Cup
Protests at the World Cup
Protests at the World Cup
Protests at the World Cup
Protests at the World Cup
Protests at the World Cup
Protests at the World Cup
Protests at the World Cup
Protests at the World Cup
Protests at the World Cup
STORY HIGHLIGHTS
Many thought awarding of finals would be a "coming out" party for Brazil, writes Anthony Pereira
But that is not the atmosphere which seems to be taking hold, he writes
Brazil in 1950 was without the wealth and stature it has today
Brazilians are playing an important role in football as protesters and reformers
Editor's note: Anthony Pereira is Director of the Brazil Institute at King's College London. His current work concerns citizenship, human rights, public security, and state coercion in Brazil. The views expressed in this commentary are entirely those of the author.
(CNN) -- As football's top event kicks off in Brazil, Anthony Pereira dispels some of the myths surrounding the 2014 World Cup's host country -- and its approach to the game it is showcasing.
MYTH: Many Brazilians are in the mood to party
REALITY: Many thought that the awarding of the finals -- and the 2016 Olympics in Rio -- would be a "coming out" party for Brazil, confirming its new status as a global player. But that is not the atmosphere which seems to be taking hold. For the last year there have been protests over the spiraling costs of the tournament (around $11.5 billion) and government priorities. Many Brazilians have demanded "FIFA standard" hospitals, schools, and public transportation, not just stadiums.
In 1950, the last time Brazil hosted a World Cup, Brazilians seemed to conform more readily to the stereotype of festive, soccer-mad nationalists (still to be found in some international media). Brazil in 1950 was a largely agrarian country, aspiring to national development and global influence but without the wealth and stature it has today.
Back then, most Brazilians' anxieties seem to have been about football. The country was ready to crown its national team, the Seleção, as world champions. Brazil's loss to Uruguay in the final in the newly built Maracanã stadium (then the largest in the world) was seen as a disaster by many, and a confirmation of what the playwright and football commentator Nelson Rodrigues described as Brazilians' "mongrel complex" (complexo de vira-lata) or sense of inferiority. Now you've got an 85% urban country with high rates of literacy, growing wealth and universal primary school enrollment. So this is a country that's really been transformed over the last six decades. Young people, in particular, seem untroubled by an inferiority complex and are globally aware. They are not afraid to take to the streets to complain.
MYTH: Brazilians are naturally good at football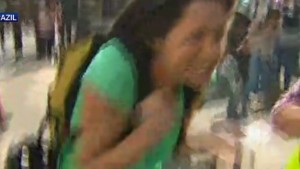 CNN crew hurt in World Cup protests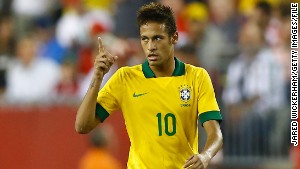 Who will be the stars of the World Cup?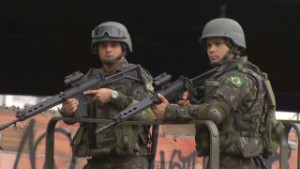 Patrolling Rio's most dangerous favelas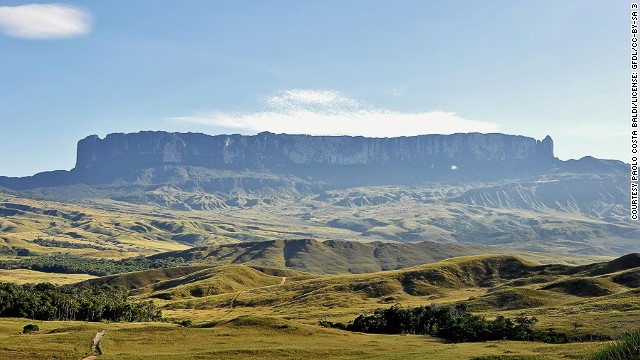 The World Cup may take center stage in Brazil over the next few weeks, but if you're traveling here, it's worth taking time away from the bars, pub, stadia and TV screens to enjoy some of the country's most beautiful assets. Mount Roraima Mount Roraima staddles the border between Brazil, Guyana and Venezuela. Its rock formations, rivers and waterfalls are said to have inspired Sir Arthur Conan Doyle's book, "The Lost World." More recently, Mount Roraima served as inspiration for a location in Disney/Pixar's "Up." The trip up Roraima can take seven to 10 days, but the return hike takes two and hikers are rewarded with waterfall baths along the way. Mount Roraima, Roraima; +55 95 2121 2561 MORE: 10 things to know before visiting Brazil
Canoa Quebrada The popular dunes and beaches of Canoa Quebrada are a two-and-half-hour drive southeast of Fortaleza, the capital of Ceará state in northeastern Brazil. Many locals still work as "jangada" fishermen. A 30-minute ride in a wooden fishing raft costs around $5. More info: www.visitbrasil.com MORE: 5-minute guide to Brazilian barbecue
Iguazu Falls The Iguazu Falls are made up of more than 270 smaller individual waterfalls, most of which, including Devil's Throat, are on the Argentine side. From the tourist walkways on the Brazilian side, in Brazil's Iguazu National Park, you get fantastic, thought not entirely spray-free, panoramic views. Iguaçu National Park, Paraná; +55 45 3521 4400; entry from $17.50/adult MORE: 8 of Brazil's best beaches
Fortaleza On the northeast coast of Brazil, the capital of Ceará state is well known for lobster and fresh seafood. Fortaleza's urban beaches are great for windsurfing and sailing. More info: www.visitbrasil.com MORE: Brazil's Northeast Coast: The next tropical paradise
Pelourinho Pelourinho is the historic center of the city of Salvador in Bahia state. Its photogenic streets feature brightly colored buildings, many with stucco facades. The colonial city is a convergence of European, African and indigenous cultures. More info: www.visitbrasil.com MORE: Brazil love motel for pets opens doors
Tangua Park Formerly a rubble recycling plant and a site for the disposal of industrial waste, Tangua Park was regenerated last decade and now has a jogging track, bike path and waterfall and is a popular tourist attraction. Tangua Park, Rua Oswaldo Maciel, Taboão, Curitiba, Paraná; daily 8 a.m.-6 p.m. MORE: Taming the piranha -- catching fish and busting myths in the Amazon
Botanical Garden of Curitiba The path leading to this impressive greenhouse -- flanked by thousands of flowers -- is just as beautiful as the plants within the glass and iron structure. At the Jardim das Sensacoes, visitors can be blindfolded to experience the textures and aromas of plants in a more concentrated and novel fashion. Botanical Garden of Curitiba, Rua Engenheiro Ostoja Roguski, 690, Curitiba, Paraná; +55 41 3362 1800; daily 6 a.m-7:30 p.m.; 6 a.m.-8 p.m. during summer MORE: 14 coolest hotel perks across Latin America
Jalapao State Park The combination of plains, golden dunes, rivers and waterfalls makes Jalapao State Park a favorite with adventurers. After rafting in the Novo River rapids you can swim by the emerald Formiga Waterfall, enjoying the park's relatively untouched wilderness. Jalapao State Park, Mateiros, Tocantins; +55 63 3218 2357 More info: www.visitbrasil.com MORE: Cool video shows amazing South American scenery
Amazon rainforest The world's largest and most biodiverse natural reserve takes up almost half of Brazil at more than 4 million square kilometers. With a little luck, you can spot jaguars, pink dolphins and giant otters. Just bring strong mosquito repellant. More info: www.visitbrasil.com MORE: Best day trips from Rio
Dunas de Genipabu A 15-minute drive north of Natal, the capital of Rio Grande do Norte state, Genipabu is best known for the buggy and camel rides available within the dunes and lagoons. The dunes are always changing, shaped and carved by strong winds along the Rio Grand do Norte coastline. One of the popular local pastimes is "esquibunda," which involves sliding down the dunes on a wooden board. More info: visitbrasil.com MORE: Powerful flavor: Rio's incredible juice bars
Imperial Museum of Brazil The former summer palace in the middle of Petrópolis was built in the mid-1800s. Displays include the Brazilian Imperial Crown and Imperial Carriage. The museum is an hour's drive (70 kilometers) from Rio de Janeiro's city center and is one of Brazil's most popular museums with an average of 300,000 visitors a year. Imperial Museum of Brazil, Rua da Imperatriz, 220, Petrópolis, Rio de Janeiro; +55 24 2245-5550; $3.50 per adult, $1.75 per student, teacher and senior over 60, free for children under 7 MORE: Plane colors: Graffiti duo let rip on Brazil football team's 737
Oscar Niemeyer Museum Oscar Neimeyer was 95 years old when he completed the Museum of the Eye. The museum focuses on art, architecture and design. Popularly known as "The Eye," the tower has four floors of exhibition space. Oscar Niemeyer Museum, Rua Marechal Hermes, 999, Curitiba, Paraná; +55 41 3350 4400; Tuesday-Sunday 10 a.m.-6 p.m.; $2.70 per adult, $1.40 per student, free admission for children under 12 MORE: Sex motels get busy for Brazil World Cup
Gruta do Lago Azul The "Blue Lake Grotto" is part of one of the world's largest flooded cavities. Its blue waters extend more than 200 feet deep. The mysterious source of the lake is believed to be an underground river, but that has yet to be located. The grotto is rich with prehistoric treasures. A Franco-Brazilian expedition in 1992 uncovered thousands of prehistoric animal bones, including saber-tooth tigers and giant sloths. More info: www.portalbonito.com.br MORE: Are these the world's best drummers?
Fernando de Noronha Located 354 kilometers off the coast of Brazil's northeast state of Pernambuco, the island of Fernando de Noronha is a sea turtle and spinner dolphin sanctuary. The archipelago has some of the best diving and surfing in Brazil. To preserve the ecology of the island, only 460 visitors are allowed on the island per day and a small Environmental Preservation Tax is required. More info: www.noronha.pe.gov.br MORE: CNNGo in Rio de Janeiro: Beaches, caipirinhas and ... sushi
Sao Miguel das Missoes A tour down the Rota das Missoes (Mission Route) means stepping back to the early decades of the 17th century to recall the work of the priests of Companhia de Jesus in their mission to evangelize natives in the south of the country. The Jesuit mission's cathedral dates to the mid-1700s and was built over a span of 10 years by hundreds of indigenous Guarani people. Everyday at nightfall, the Sound and Light Show tells the story of the rise and fall of the Guarani people and the Jesuit missions of San Miguel. São Miguel das Missoes, Road RS-536, Gio Grande do Sul; +55 3381 1294 More info: www.saomiguel-rs.com.br MORE: 10 quirkiest hotels in Latin America
Bento Goncalves Surrounded by hills, valleys and rivers, 24 municipalities make up the Grape and Wine Route in the south of Brazil. Wineries, cantinas, boutique restaurants, craft shops, art studios and small cheese and other regional food production facilities are scattered along the rural routes in the area. Bento Goncalves' love of wine and food stems from its history as one of the centers of Italian immigration into Brazil in the 19th century. The popular Valley of Vineyards route takes in visits to wineries and vineyards. Bento Goncalves, Rio Grande do Sul; +55 54 3055 7135 MORE: 10 great new hotels in Latin America and the Caribbean
Elevador Lacerda The elevator connecting Cidade Alta (Upper Town) and Cidade Baixa (Lower Town) in Salvador, Bahia, was the first to be installed in Brazil, in 1873. The original two-car elevator was given an art deco makeover in 1930. The restored and now four-cabin elevator provides the 22-second trip for around 10 cents. Elevador Lacerda, Praça Municipal, Centro Histórico, Salvador, Bahia; +55 71 3243 4030
Cathedral of Brasilia Another marvel by Oscar Niemeyer, the 40-meter-high Cathedral of Brasilia and its suspended angels are bathed with natural light shining through the stained glass. The circular structure has glass ceilings that start at the floor, supported by 16 curved columns. The cathedral can hold up to 4,000 people. Metropolitan Cathedral of Brasília, Esplanada dos Ministérios, lote 12, Brasília; +55 61 3224 4073
Chapada Diamantina National Park Chapada Diamantina in the state of Bahia is one of the country's richest bio regions. Originally home to indigenous Maracás Indians, the area was flooded by explorers in the 1700s looking for gold and, later, diamonds. Today, the area is home to around 50 species of orchids, giant anteaters, wild cats and armadillos, as well as diverse flora and numerous birds and snakes, providing a sample of rare beauty in the midst of the caatinga shrubland. More info: www.visitbrasil.com
Porto de Galinhas Often nominated as one of the most beautiful beaches in Brazil, Porto de Galinhas has pools of warm, clear water great for swimming and free diving, often with loggerhead turtles. At low tide, you can take trips on "jangandas" to see schools of fish among the coral reefs. Porto de Galinhas is a one-hour drive south of Recife. Porto de Galinhas, Ipojuca, Pernambuco; +55 81 3551 1156 (website Portuguese only)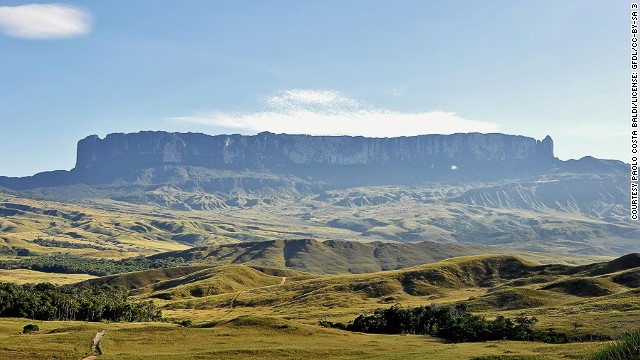 20 most beautiful places in Brazil
REALITY: Many people are taken aback by the fact that Brazil has the unique claim of having won the World Cup five times, and participated in all the finals. You could offer an essentialist explanation: "well, it's because of the mixture of races, because Brazilians like music, the culture of street football and because they're so passionate. It means they're just naturally so tricky and skilful."
The more plausible explanation is that the state invested heavily in football as a means of gaining prestige and asserting identity. So it's a state project which has borne fruit. The epitome of the state's exploitation of Brazilian football expertise was the repressive dictatorship's propaganda attempts to associate itself with the success of the Brazilian team in the 1970 World Cup finals. I think when some people protest now, they are maybe (unconsciously) associating this Cup with that authoritarian project -- and rejecting it.
MYTH: The stadiums will be packed across the country
REALITY: There are 12 cities taking part. One of these, Amazonas state capital Manaus is about 4,500 miles from Rio. FIFA itself did not require that so many cities be involved but the Brazilian government was conscious it should not be held in a few selected cities. Instead it should be shared regionally. That's characteristic of Brazilian political style. But it has meant huge stadia have been constructed in some places that probably will not fill them often, including Cuibá, Mato Grosso. These stadia could look like crumbling white elephants in a few years, leaving a negative legacy in some cities and a growing indignation.
MYTH: A World Cup win equates to ballot box success
REALITY: The presidential election between the incumbent President Dilma Rousseff of the Workers' Party (PT) and her two main opponents, Aécio Neves of the Social Democratic Party (PSDB) and Eduardo Campos of the Socialist Party (PSB) will kick into full gear after the final on July 13. President Rousseff would like a successful, well-organized Cup to bolster her re-election chances, although she probably does not need the Brazilian team to do well in order to win. Candidates Neves and Campos could benefit from a perception that the Cup did not go well, but they probably will not be able to make too much of this in the campaign, as they both helped to organize it in their home states.
MYTH: Brazil has fallen out of love with football
REALITY: In 2014, Brazil's passion for football is still evident. Brazilians have purchased the majority of the 2.5 million tickets despite high prices. Some local protests will likely happen but probably not on the scale of last year. People are wary of being seen as disloyally "anti-World Cup" and the government is alert to respond to any disruption. With international attention, there is too much at stake.
In 1968, Britain's Queen Elizabeth II visited Brazil where she watched a match at the Maracanã stadium and met Pelé. Then-British Ambassador John Russell noted its importance as "football is the soul of Brazil." But is it? Perhaps, but that soul shares football with other passions, including desire for more democracy and less corruption. It could be said that protests have added to pressure on FIFA leading to the current questioning of the Qatari bid for the 2022 World Cup, and investigation.
In this sense Brazilians are playing an important role in world football, not simply in their traditional role as brilliant players and passionate fans, but as protesters against and reformers of what many allege is a corrupt institution of global governance.
READ: Brazilian police fire tear gas at World Cup protesters
READ: Brazil 2014: Will World Cup redeem people's faith in football?