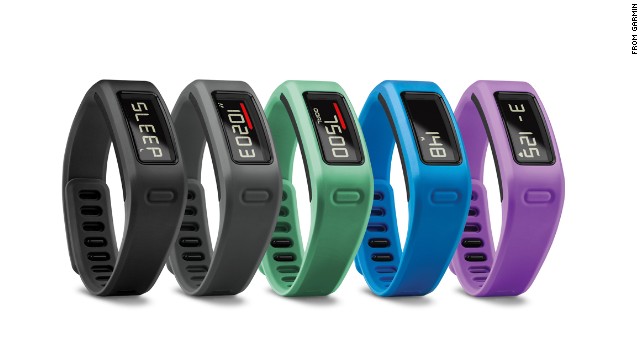 With all the fitness bands on the market, from FitBit to Nike Fuel, Garmin's entry sometimes gets lost in the shuffle.
The VivoFit
($129) is waterproof and has a helpful (or really annoying) "time to move" bar that flashes when you've been still for too long.
the Kraken headset
($99) is retractable and can be flipped into an earpiece when not in use.
Great for a dad who loves online gaming or who just needs a quality set of headphones and a solid microphone. The microphone on
this tie
($29) makes the most boring presentation feel like a "Star Wars" Jedi fight.
Leave it to the folks at ThinkGeek to make the most cliched Father's Day gift in history more geeky. With a Class II laser pointer,
this one from Logitech
($129), which works with your Android or Apple phone. It lets you control up to eight devices, including gaming consoles.
"Where's the remote? No, not this one. The other one." If dad's ever said that, a universal remote is the answer. Lots of reviewers like
Mophie Space Pack
($149) is three phone helpers in one. Made for the iPhone 5 and 5S, it serves as a protective case and a charger, as well as providing up to 32GB of additional storage space.
The
Purefizz
($79) is well-reviewed, portable and lets you make soda or seltzers for half the price of canned drinks.
Sure, dad considers himself a grill master. But can he make his own soda to go with the grub? The
this one
($21) lets you use your car battery to quickly charge a smartphone, tablet or e-reader.
This one is great for dads who like both camping trips and "Candy Crush." There are more powerful inverters for bigger gadgets, but
FiftyThree Pencil
($74) works with the Paper app to let you sketch, erase and edit in multiple colors. It's made of sustainably harvested wood and, even when turned off, is handy for precision touchscreen tapping.
This gadget is great for anyone who uses his tablet for drawing or taking notes. The
There are fancier Web streaming devices out there, from the Roku to TiVo's Roamio to your gaming console. But if dad doesn't have a way to stream Netflix or YouTube to his TV, you can't go wrong with Google's
Keyport Slide
is about the size of a matchbox when closed, but can hold up to six keys or similarly sized tools. The models from ThinkGeek ($59-79) come loaded with a flash drive, bottle opener and minilight.
Sort of a Swiss Army knife for keys, the
Garmin VivoFit fitness band
Razer Kraken 7.1 headset
Laser-Guided Tactical Necktie
Logitech Harmony Smart Control
Mophie Space Pack
Mastrad A01900 Purefizz Soda Maker
Bestek 110W power inverter
FiftyThree Pencil
Google Chromecast
Keyport Slide 2.0