STORY HIGHLIGHTS
NEW: Lawmakers say they're still skeptical after a briefing on Sgt. Bowe Bergdahl's case
NEW: King: "At least 80 to 90 people in the administration were aware of this proposed deal"
NEW: White House official: Specifics of the prisoner swap "were more closely held'
Bergdahl was kept in a pitch black cage for weeks at a time
(CNN) -- Lawmakers drew battle lines for a fresh round of sparring over U.S. Army Sgt. Bowe Bergdahl after a classified briefing Monday on the prisoner swap that led to his release. Authorities released an update about his condition. And more details emerged about his time in captivity.
Details about why he disappeared off a military base nearly five years ago and ended up in Taliban hands remain murky. One thing is clear: the political debate over Bergdahl's release is showing no signs of dying down.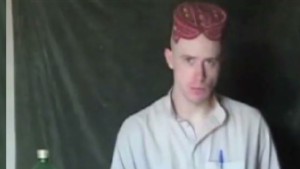 New details on Bergdahl's captivity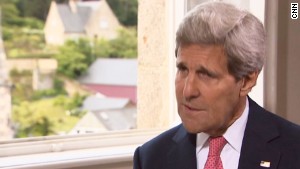 Kerry warns Taliban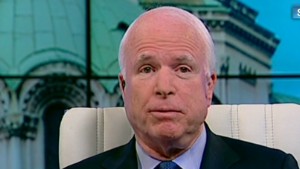 McCain: Bergdahl swap too great a risk
Here's a cheat sheet on the latest developments, based on CNN's reporting:
After classified briefing, lawmakers have 'more concerns'
Monday it was the House of Representatives' turn to hear the Obama administration's explanation of how it handled Bergdahl's case, as top White House deputies tried to convince lawmakers they made the right call when they didn't notify Congress in advance about the controversial exchange of Bergdahl for five Taliban figures.
But it didn't seem like many minds were changed after the classified briefing, CNN's Dana Bash reported.
"If anything, I have more concerns," said Rep. Peter King, R-New York. "Probably the most distressing thing or the most disturbing thing I heard was at least 80 to 90 people in the administration were aware of this proposed deal, and yet they couldn't notify anyone in Congress."
After Monday's briefing, National Security Council spokeswoman Caitlin Hayden said that figure was the number of people in the administration authorized to get intelligence information about the Taliban in Qatar.
"The specifics of the detainee exchange and the related military operation were more closely held," she said.
Why wasn't Congress told about the deal beforehand? Lawmakers at Monday's briefing said they were told concerns over possible leaks made the White House keep them in the dark over the deal.
Rep. Adam Schiff, D-California, told CNN's "Erin Burnett: Outfront" that the White House should have told congressional leaders, even if the law gave them wiggle room.
"I think the President had the constitutional authority ... to make this decision without consulting with Congress, but I think it would have been wiser, far wiser, for the administration to have notified certainly the leadership of Congress in the interest of having good relations," he said.
"Most of the leaks that have taken place have come from the administration and not from Congress," he added, "so they really should have brought at least the leadership within their confidence, and I think that was a mistake."
And that's not all. Some lawmakers are also steamed about the terms of the deal. They say they're worried that the five Taliban figures released could end up back on the battlefield -- a concern administration officials have downplayed in their public comments defending the deal.
Don't expect the sparring to stop any time soon. A briefing of the Senate Armed Services Committee is scheduled for Tuesday.
And the real fireworks are expected to come Wednesday, when Defense Secretary Chuck Hagel is scheduled to testify before the House Armed Services Committee, where he'll likely face questions about the administration's decision not to seek congressional input on the deal that secured Bergdahl's release.
Bergdahl hasn't spoken to his parents yet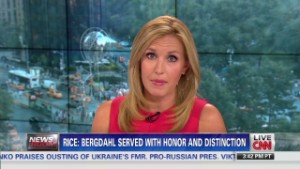 Has Bergdahl affected the Obama 'brand'?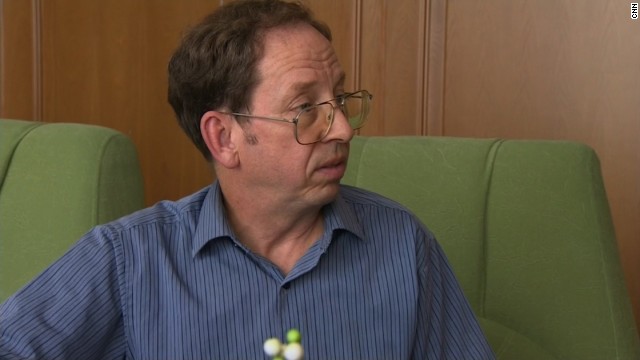 Jeffrey Edward Fowle, one of three Americans detained in North Korea, was released and is now on his way home, a State Department official told CNN on Tuesday, October 21. Fowle was accused of leaving a Bible in a restaurant. North Korea announced Fowle's detention in June, saying he had violated the law by acting "contrary to the purpose of tourism." Fowle told CNN: "I've admitted my guilt to the government and signed a statement to that effect and requested forgiveness from the people and the government of the DPRK."
Matthew Todd Miller, another one of the detained Americans in North Korea, began serving his six-year sentence on September 25. He spoke to CNN's Will Ripley on September 1 and implored the U.S. government for help. The 24-year-old is accused of tearing up his tourist visa and seeking asylum upon entry.
In May 2013, a North Korean court sentenced Kenneth Bae, a U.S. citizen, to 15 years of hard labor for committing "hostile acts" against the state. North Korea claimed Bae was part of a Christian plot to overthrow the regime. In a short interview with CNN on September 1, Bae said he is working eight hours a day, six days a week at a labor camp. "Right now what I can say to my friends and family is, continue to pray for me," he said.
American journalist Peter Theo Curtis was handed over to U.N. peacekeepers on August 24 after nearly two years in captivity. He is believed to have been captured in October 2012 and held by the al-Nusra Front, a Syrian rebel group with ties to al Qaeda.
Alan Gross, at right with Rabbi Arthur Schneier, has been in Cuban custody since December 2009, when he was jailed while working as a subcontractor. Cuban authorities say Gross tried to set up illegal Internet connections on the island. Gross says he was just trying to help connect the Jewish community to the Internet. Former President Jimmy Carter and New Mexico Gov. Bill Richardson have both traveled to Cuba on Gross' behalf, but they were unable to secure his release.
An Iranian court threw out a 2011 death sentence for Amir Hekmati, a former U.S. Marine charged with spying. But he was secretly retried in Iran and convicted of "practical collaboration with the U.S. government," his sister told CNN on April 11. He has been sentenced to 10 years in prison, she said. Hekmati was detained in August 2011 during a visit to see his grandmother. His family and the Obama administration deny accusations he was spying for the CIA.
This undated image provided by the U.S. Army shows Sgt. Bowe Bergdahl, who had been held by insurgents in Afghanistan since 2009. The White House announced Bergdahl's release on May 31. Bergdahl was released in exchange for five senior Taliban members held by the U.S. military.
Retired FBI agent Robert Levinson has been missing since 2007. His family says he was working as a private investigator in Iran when he disappeared, and multiple reports suggest Levinson may have been working for the CIA. His family told CNN in January that they have long known that Levinson worked for the CIA, and they said it's time for the government to lay out the facts about Levinson's case. U.S. officials have consistently denied publicly that Levinson was working for the government, but they have repeatedly insisted that finding him and bringing him home is a "top" priority.
Warren Weinstein, a contractor held by al Qaeda militants, is a U.S. citizen who has been held hostage in Pakistan since August 2011.
U.S. tourist and Korean War veteran Merrill Newman arrives at the Beijing airport on December 7 after being released by North Korea. Newman was detained in October 2013 by North Korean authorities just minutes before he was to depart the country after visiting through an organized tour. His son Jeff Newman said the Palo Alto, California, man had all the proper paperwork and set up his trip through a North Korean-approved travel agency.
Mexican authorities arrested Yanira Maldonado, a U.S. citizen, right, in May 2013, for alleged drug possession. She and her husband, Gary, were traveling from Mexico back to the United States when their bus was stopped and searched. She was released a few days later and is now back in the United States.
Saeed Abedini, a 33-year-old U.S. citizen of Iranian birth, was sentenced to eight years in prison in January 2013. He was accused of attempting to undermine the Iranian government and endangering national security by establishing home churches.
North Korea has arrested Americans before, only to release them after a visit by a prominent dignitary. Journalists Laura Ling, center, and Euna Lee, to her right, spent 140 days in captivity after being charged with illegal entry to conduct a smear campaign. They were freed in 2009 after a trip by former President Bill Clinton.
Former President Jimmy Carter negotiated the release of Aijalon Gomes, who was detained in 2010 after crossing into North Korea illegally from China. Analysts say high-level visits give Pyongyang a propaganda boost and a way to save face when it releases a prisoner.
Eddie Yong Su Jun was released by North Korea a month after he was detained in April 2011. His alleged crime was not provided to the media. The American delegation that secured his freedom included Robert King, the U.S. special envoy for North Korean human rights issues.
Robert Park was released by North Korea in 2010 without any apparent U.S. intervention. The Christian missionary crossed into North Korea from China, carrying a letter asking Kim Jong Il to free political prisoners and resign. North Korea's state-run news agency said Park was released after an "admission and sincere repentance of his wrongdoings." Here, Park holds a photo of Kim and a malnourished child during a protest in Seoul.
Josh Fattal, center, Sarah Shourd, left, and Shane Bauer were detained by Iran while hiking near the Iraq-Iran border in July 2009. Iran charged them with illegal entry and espionage. Shourd was released on bail for medical reasons in September 2010; she never returned to face her charges. Bauer and Fattal were convicted in August 2011, but the next month they were released on bail and had their sentences commuted.
Haleh Esfandiari, an Iranian-American scholar, was detained at Iran's Evin Prison, spending months in solitary confinement before Iran released her on bail in August 2007. Esfandiari was visiting her ailing mother in Tehran when she was arrested and charged with harming Iran's national security.
Sixteen Americans were among the dozens arrested in December 2011 when Egypt raided the offices of 10 nongovernmental organizations that it said received illegal foreign financing and were operating without a public license. Many of the employees posted bail and left the country after a travel ban was lifted a few months later. Robert Becker, right, chose to stay and stand trial.
Filmmaker Timothy Tracy was arrested in Venezuela in April 2013 on allegations of funding opponents of newly elected President Nicolas Maduro, successor to the late Hugo Chavez. Tracy went to Venezuela to make a documentary about the political division gripping the country. He was released in June 2013.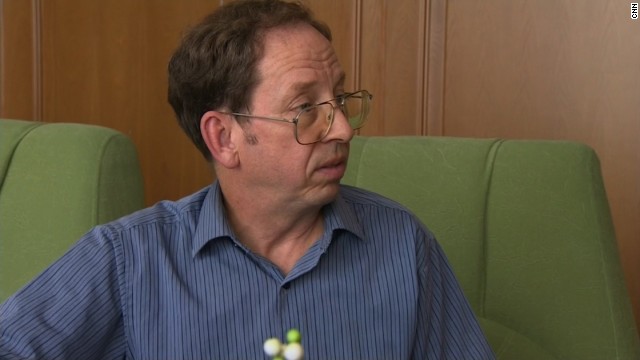 Photos: Americans detained abroad
Bergdahl is "continuing to improve every day" as he recovers at a military hospital in Germany, Pentagon spokesman Col. Steve Warren said Monday
But he hasn't spoken with his family yet.
The "decision to speak with the family is a decision the returnee has to make when he or she is emotionally in the right place to make the phone call," Warren said.
Doctors at Landstuhl Regional Medical Center, where Bergdahl was taken after his handover, have said he's in stable condition but not ready yet to travel to the United States.
"There is no predetermined timeline for Sgt. Bergdahl's recovery process," a hospital statement said Friday. "The duration will continue to be based on the pace of his healing and reintegration process."
When he is ready, Bergdahl will be flown to the San Antonio Military Medical Center in Texas, where he may be able to reunite with his parents.
He was kept in a cage
As Bergdahl recovers, details are slowly emerging about the conditions he endured during five years of captivity.
Citing an American official, The New York Times reported Sunday that Bergdahl told medical staff that the box he was kept in for weeks at a time was pitch black and like a shark cage.
CNN reported Friday that Bergdahl has said he was kept in a small box after trying to escape, according to a senior U.S. official, who spoke on the condition of not being identified. The official also told CNN that Bergdahl suffers from psychological trauma caused by physical abuse.
A Taliban source with knowledge of Bergdahl's captivity told CNN's Nic Robertson on Sunday that Bergdahl escaped at one point and was on the run for three days. When he was recaptured after that attempt, according to the Taliban source, he was not punished with a cage or cell, but was taken to a more secure location where he had no chance to escape.
A U.S. official told CNN last week that Bergdahl may have tried to escape his Taliban captors on at least two occasions.
He wants to be recognized by his old rank
The Times report added that Bergdahl has taken walks outside his hospital room while wearing his Army uniform, according to the American official. Bergdahl, who was promoted twice on schedule while in captivity, objects to being called sergeant, the Times reported.
Bergdahl said he wants to be recognized by his old rank, a senior U.S. official told CNN Pentagon Correspondent Barbara Starr on Sunday.
Bergdahl was a private first class when he went missing on June 30, 2009, in Afghanistan's Paktika province, where he was deployed with the 1st Battalion, 501st Infantry Regiment, 4th Brigade Combat Team, 25th Infantry Division.
"In his mind, he's a Pfc," the official told Starr.
READ: U.S. official: Bergdahl wants to be called private first class
His parents have received threats
The FBI is investigating threats against Bergdahl's parents, who have not been seen publicly since sending their son messages of love through a news conference days after his release.
"We are working jointly with our state and local partners and taking each threat seriously," FBI Special Agent William Facer told CNN in an e-mail Saturday.
Facer declined to detail the nature and severity of the threats, and a military representative for the Bergdahls declined to comment.
Bergdahl's father received threats in three messages via e-mail at his home, according to a law enforcement official familiar with the contents of the e-mail. The first threat came on Wednesday, the official said, adding that FBI investigators will be tracing the messages to pinpoint who sent them.
Since Bergdahl's release, critics, including a former member of his unit, have contended that Bergdahl deserted. The Army concluded in a 2009 report that he left his post deliberately. But the Army has no definitive finding that Bergdahl deserted because that would require knowing his intent -- something Army officials can't learn without talking to the soldier, a U.S. military official told CNN.
READ: How did six soldiers die after Bergdahl's disappearance?
READ: How did 6 die after Bowe Bergdahl's disappearance?
READ: Susan Rice defends Bergdahl comments, calls his service 'honorable'
READ: The Bergdahl Files: A custom magazine
CNN's Elise Labott, Barbara Starr, Kevin Liptak, Jake Tapper, Qadir Sediqi, Ed Lavandera, Devon Sayers, Shimon Prokupecz, Deirdre Walsh, Ashleigh Banfield and Chloe Sommers contributed to this report.