STORY HIGHLIGHTS
The FBI is ''taking each threat seriously," an FBI agent says
Bowe Bergdahl's parents have received threats, the FBI says
Former member of Bergdahl's platoon says troops were killed in search
Bergdahl should be put on trial to "get the truth," mother of killed soldier says
Editor's note: Read a version of this story in Arabic.
Hailey, Idaho (CNN) -- The FBI is investigating threats against the parents of Army Sgt. Bowe Bergdahl, the latest development in a case that has put the spotlight on the circumstances surrounding his capture in Afghanistan and release by the Taliban.
"We are working jointly with our state and local partners and taking each threat seriously," FBI Special Agent William Facer told CNN in an e-mail on Saturday.
Facer declined to detail the nature and severity of the threats, and a military spokesperson for the Bergdahls declined to comment.
Bergdahl's parents have not been seen publicly since the announcement last week that the soldier had been freed from five years in captivity at the hands of the Taliban in exchange for the release of five detainees at Guantanamo Bay Naval Base.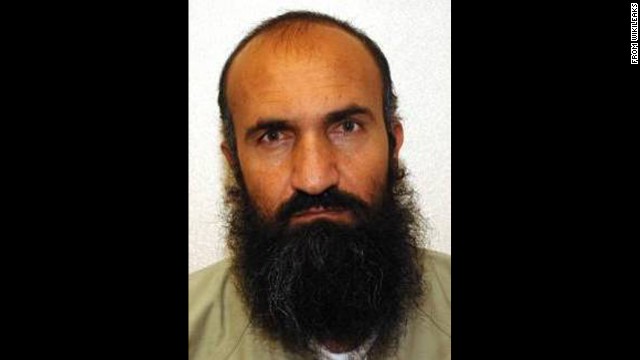 These are photos obtained by WikiLeaks that match the names of the detainees released by the Department of Defense. Their release was in exchange for the release of Army Sgt. Bowe Bergdahl who was being held by the Taliban. The Department of Defense would neither confirm nor deny their accuracy. Khair Ulla Said Wali Khairkhwa was an early member of the Taliban in 1994 and was interior minister during the Taliban's rule. He was arrested in Pakistan and was transferred to Guantanamo in May 2002. During questioning, Khairkhwa denied all knowledge of extremist activities.
Mullah Mohammad Fazl commanded the main force fighting the U.S.-backed Northern Alliance in 2001, and served as chief of army staff under the Taliban regime. Fazl was detained after surrendering to Abdul Rashid Dostam, the leader of Afghanistan's Uzbek community, in November 2001. He was transferred into U.S. custody in December 2001 and was one of the first arrivals at Guantanamo, where he was assessed as having high intelligence value.
Mullah Norullah Noori served as governor of Balkh province in the Taliban regime and played some role in coordinating the fight against the Northern Alliance. Like Fazl, Noori was detained after surrendering to Dostam, the Uzbek leader, in 2001.
Abdul Haq Wasiq was the deputy chief of the Taliban regime's intelligence service. Wasiq claimed, according to an administrative review, that he was arrested while trying to help the United States locate senior Taliban figures. He denied any links to militant groups.
Mohammad Nabi Omari was a minor Taliban official in Khost Province and was the Taliban's chief of communications and helped al Qaeda members escape from Afghanistan to Pakistan. He also said that he had worked with a U.S. operative named Mark to try to track down Taliban leader Mullah Omar.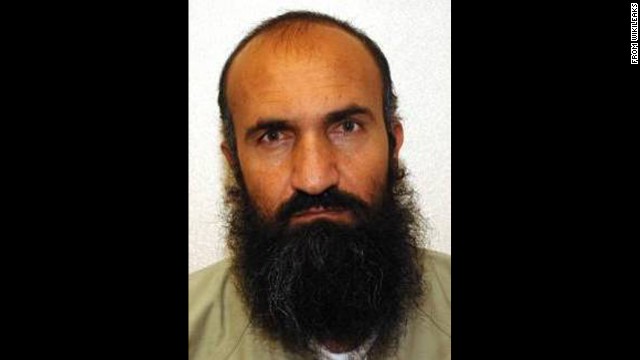 Guantanamo detainees swapped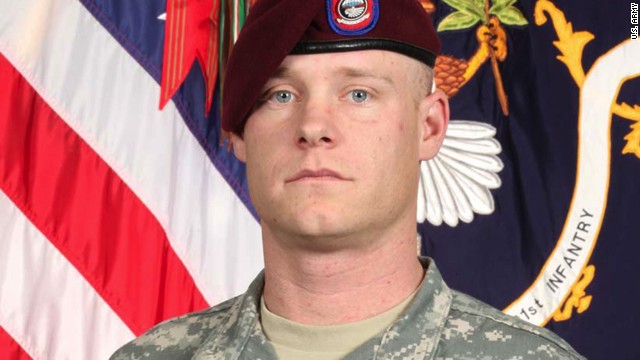 Staff Sgt. Clayton Patrick Bowen, killed on August 18, 2009.
2nd Lt. Darryn Deen Andrews, killed in September 2009.
Staff Sgt. Kurt Robert Curtiss, killed on August 29, 2009.
Pfc. Matthew Michael Martinek, killed on September 11, 2009.
Staff Sgt. Michael Chance Murphrey, killed in September 2009.
Pfc. Morris Lewis Walker, killed August 18, 2009.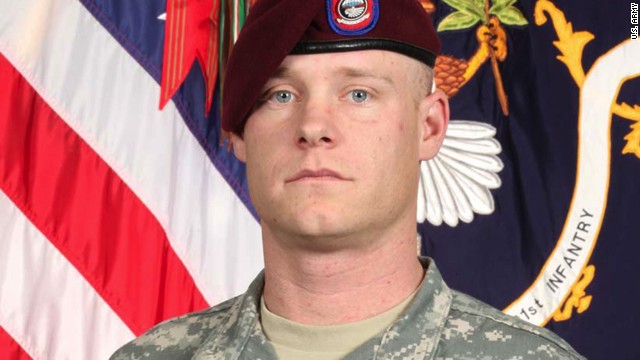 Soldiers killed after Bergdahl left unit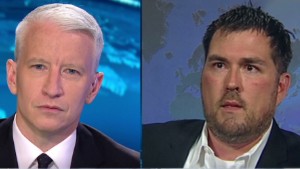 'Lone Survivor': Bergdahl branded already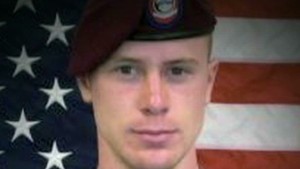 Who is Sgt. Bowe Bergdahl?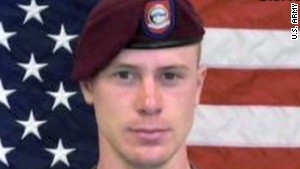 Official: Bergdahl held in box or cage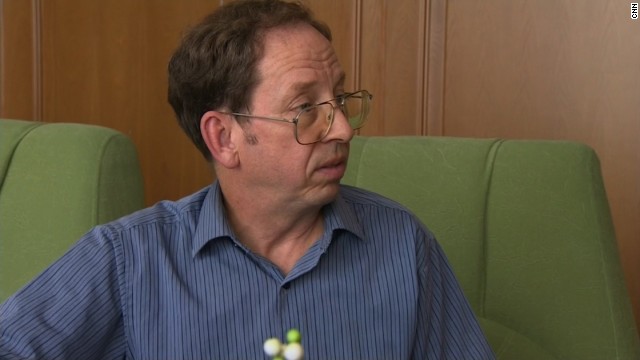 Jeffrey Edward Fowle, one of three Americans detained in North Korea, was released and returned home Wednesday, October 22. Fowle was accused of leaving a Bible in a restaurant. North Korea announced Fowle's detention in June, saying he had violated the law by acting "contrary to the purpose of tourism." Fowle told CNN: "I've admitted my guilt to the government and signed a statement to that effect and requested forgiveness from the people and the government of the DPRK."
Matthew Todd Miller, another one of the detained Americans in North Korea, began serving his six-year sentence on September 25. He spoke to CNN's Will Ripley on September 1 and implored the U.S. government for help. The 24-year-old is accused of tearing up his tourist visa and seeking asylum upon entry.
In May 2013, a North Korean court sentenced Kenneth Bae, a U.S. citizen, to 15 years of hard labor for committing "hostile acts" against the state. North Korea claimed Bae was part of a Christian plot to overthrow the regime. In a short interview with CNN on September 1, Bae said he is working eight hours a day, six days a week at a labor camp. "Right now what I can say to my friends and family is, continue to pray for me," he said.
American journalist Peter Theo Curtis was handed over to U.N. peacekeepers on August 24 after nearly two years in captivity. He is believed to have been captured in October 2012 and held by the al-Nusra Front, a Syrian rebel group with ties to al Qaeda.
Alan Gross, at right with Rabbi Arthur Schneier, has been in Cuban custody since December 2009, when he was jailed while working as a subcontractor. Cuban authorities say Gross tried to set up illegal Internet connections on the island. Gross says he was just trying to help connect the Jewish community to the Internet. Former President Jimmy Carter and New Mexico Gov. Bill Richardson have both traveled to Cuba on Gross' behalf, but they were unable to secure his release.
An Iranian court threw out a 2011 death sentence for Amir Hekmati, a former U.S. Marine charged with spying. But he was secretly retried in Iran and convicted of "practical collaboration with the U.S. government," his sister told CNN on April 11. He has been sentenced to 10 years in prison, she said. Hekmati was detained in August 2011 during a visit to see his grandmother. His family and the Obama administration deny accusations he was spying for the CIA.
This undated image provided by the U.S. Army shows Sgt. Bowe Bergdahl, who had been held by insurgents in Afghanistan since 2009. The White House announced Bergdahl's release on May 31. Bergdahl was released in exchange for five senior Taliban members held by the U.S. military.
Retired FBI agent Robert Levinson has been missing since 2007. His family says he was working as a private investigator in Iran when he disappeared, and multiple reports suggest Levinson may have been working for the CIA. His family told CNN in January that they have long known that Levinson worked for the CIA, and they said it's time for the government to lay out the facts about Levinson's case. U.S. officials have consistently denied publicly that Levinson was working for the government, but they have repeatedly insisted that finding him and bringing him home is a "top" priority.
Warren Weinstein, a contractor held by al Qaeda militants, is a U.S. citizen who has been held hostage in Pakistan since August 2011.
U.S. tourist and Korean War veteran Merrill Newman arrives at the Beijing airport on December 7 after being released by North Korea. Newman was detained in October 2013 by North Korean authorities just minutes before he was to depart the country after visiting through an organized tour. His son Jeff Newman said the Palo Alto, California, man had all the proper paperwork and set up his trip through a North Korean-approved travel agency.
Mexican authorities arrested Yanira Maldonado, a U.S. citizen, right, in May 2013, for alleged drug possession. She and her husband, Gary, were traveling from Mexico back to the United States when their bus was stopped and searched. She was released a few days later and is now back in the United States.
Saeed Abedini, a 33-year-old U.S. citizen of Iranian birth, was sentenced to eight years in prison in January 2013. He was accused of attempting to undermine the Iranian government and endangering national security by establishing home churches.
North Korea has arrested Americans before, only to release them after a visit by a prominent dignitary. Journalists Laura Ling, center, and Euna Lee, to her right, spent 140 days in captivity after being charged with illegal entry to conduct a smear campaign. They were freed in 2009 after a trip by former President Bill Clinton.
Former President Jimmy Carter negotiated the release of Aijalon Gomes, who was detained in 2010 after crossing into North Korea illegally from China. Analysts say high-level visits give Pyongyang a propaganda boost and a way to save face when it releases a prisoner.
Eddie Yong Su Jun was released by North Korea a month after he was detained in April 2011. His alleged crime was not provided to the media. The American delegation that secured his freedom included Robert King, the U.S. special envoy for North Korean human rights issues.
Robert Park was released by North Korea in 2010 without any apparent U.S. intervention. The Christian missionary crossed into North Korea from China, carrying a letter asking Kim Jong Il to free political prisoners and resign. North Korea's state-run news agency said Park was released after an "admission and sincere repentance of his wrongdoings." Here, Park holds a photo of Kim and a malnourished child during a protest in Seoul.
Josh Fattal, center, Sarah Shourd, left, and Shane Bauer were detained by Iran while hiking near the Iraq-Iran border in July 2009. Iran charged them with illegal entry and espionage. Shourd was released on bail for medical reasons in September 2010; she never returned to face her charges. Bauer and Fattal were convicted in August 2011, but the next month they were released on bail and had their sentences commuted.
Haleh Esfandiari, an Iranian-American scholar, was detained at Iran's Evin Prison, spending months in solitary confinement before Iran released her on bail in August 2007. Esfandiari was visiting her ailing mother in Tehran when she was arrested and charged with harming Iran's national security.
Sixteen Americans were among the dozens arrested in December 2011 when Egypt raided the offices of 10 nongovernmental organizations that it said received illegal foreign financing and were operating without a public license. Many of the employees posted bail and left the country after a travel ban was lifted a few months later. Robert Becker, right, chose to stay and stand trial.
Filmmaker Timothy Tracy was arrested in Venezuela in April 2013 on allegations of funding opponents of newly elected President Nicolas Maduro, successor to the late Hugo Chavez. Tracy went to Venezuela to make a documentary about the political division gripping the country. He was released in June 2013.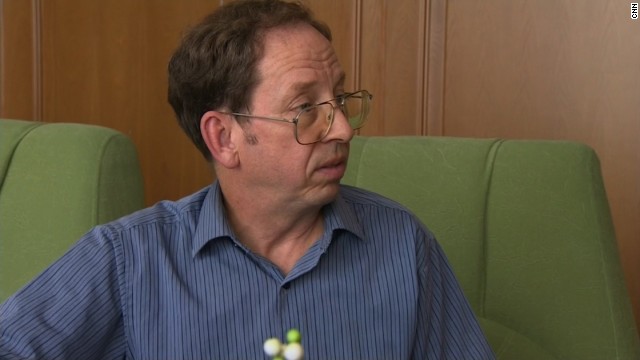 Photos: Americans detained abroad
Bergdahl's release raises questions
The news comes as a fallen soldier's mother and a former member of Bergdahl's unit continued to assert that troops were killed while searching for the soldier in eastern Afghanistan.
Pentagon and Army officials have looked at such claims, and "right now there is no evidence to back that up," a U.S. official, speaking on condition of anonymity, has told CNN.
But former Sgt. Matt Vierkant, a member of Bergdahl's platoon, told CNN's Michael Smerconish that "men were injured and killed in the search for him."
"The mission was to find Bergdahl," Vierkant said.
In the week since Bergdahl was released by the Taliban, a controversy has grown over whether troops were killed, directly or indirectly, in the search.
Former soldiers involved in the operations asserted to CNN this week that at least six soldiers were killed in the search for Bergdahl.
The six soldiers at the center of the Bergdahl debate
How did 6 die after Bowe Bergdahl's disappearance?
Also making claims of troop deaths in the Bergdahl search is Sondra Andrews, the mother of 2nd Lt. Darryn Andrews, who was killed in September 2009.
She endorsed accusations by former unit members that Bergdahl deserted and caused U.S. troops to die in the search for him -- though Defense Secretary Chuck Hagel has said it's "unfair" to Bergdahl and his family to presume anything about his disappearance.
Andrews said she believes her son and other troops "were strictly on a mission looking for Bergdahl."
That information is "based on the men that served with Darryn," she told Smerconish.
Andrews said that military should give her family information "on what Darryn was doing and why they lied to us."
"I'd like to see Bergdahl given an opportunity to tell his story, be on trial, have the witnesses come forward and tell their story and get the truth through that, and then I would like to see the full measure of the law followed for his punishment," Andrews said.
Watch: Obama defends Bergdahl swap
Bergdahl went missing on June 30, 2009, in Afghanistan's Paktika province, where he was deployed with the 1st Battalion, 501st Infantry Regiment, 4th Brigade Combat Team, 25th Infantry Division.
An Army fact-finding investigation conducted in the months after his disappearance concluded that Bergdahl left his outpost deliberately and of his own free will, according to the official, who was briefed on the report.
The Army has no definitive finding that Bergdahl deserted because that would require knowing his intent -- something Army officials couldn't learn without talking to the soldier, a U.S. military official told CNN.
See Jake Tapper's special on Bergdahl's time in captivity, life before the Army and what happened the night he disappeared
The Bergdahl Files: A custom magazine
Ed Lavandera and Devon Sayers reported from Hailey, Idaho, and Azadeh Ansari reported and wrote from Atlanta; CNN's Chelsea J. Carter and Michael Martinez contributed to this report.