STORY HIGHLIGHTS
NEW: Family friend describes hero as "amazingly resourceful"
Authorities haven't named the man but say he saved lives
Friends identify the hero as Jon Meis
He reportedly regularly carries pepper spray around with him
(CNN) -- Jon Meis' reported habit of carrying pepper spray may have saved students' lives after a man opened fire at a Seattle college.
The shooter had just wounded three people Thursday, one of whom died. He was reloading his shotgun when Meis, a volunteer security guard, saw an opening.
He doused the gunman with the spray and tackled him to the ground.
Other students at Seattle Pacific University piled on and took the weapon away from suspected shooter Aaron Ybarra, 26, police said.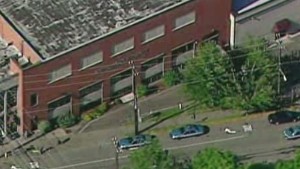 Seattle campus shooting suspect named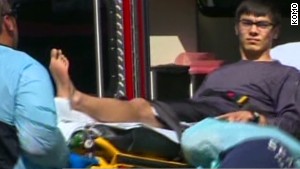 Student stops Seattle Pacific shooter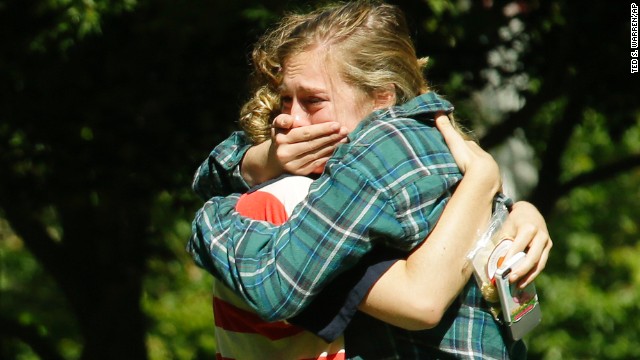 Two women embrace near a prayer circle Friday, June 6, on the campus of Seattle Pacific University. A day earlier, a gunman entered the school's science and engineering building, shot three people and was reloading a shotgun when a student subdued him, police said.
Students at the school mourn after the shooting on Thursday, June 5.
Students gather in a prayer circle June 5 after a church service was full.
Seattle police officers run toward a campus building after the shooting June 5.
Jon Meis, the student credited with dousing the gunman with pepper spray and tackling him, is loaded into an ambulance after the incident.
Briana Clarke, a student at Seattle Pacific University, cries at the scene of the shooting.
Medical and police officers gather at the scene.
Seattle Pacific University students are led out of the crime scene.
Seattle firefighters load a victim into an ambulance near the scene of the shooting.
Bystanders embrace near the scene.
Police officers conduct searches on students after the shooting.
Emergency personnel gather near the scene of the shooting.
Bystanders look on as emergency personnel arrive near the scene of the shooting.
Law enforcement officers gather near the scene.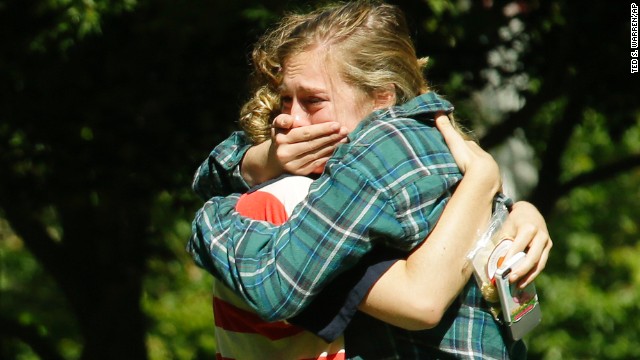 Photos: Shooting at Seattle Pacific University
Officers are convinced the bloodshed at the Christian school would have been worse had Meis and the others not intervened.
A man who said he was close friends with Meis' older brother and sister-and-law described him as "amazingly resourceful."
"I wasn't surprised to see he was the hero -- his resourcefulness, love for others and knowledge of the greater good are what defines him, in my mind," Andrew Van Ness told CNN in an e-mail.
Van Ness said Meis enjoyed playing a campus "humans versus zombies" game organized by the school's Student Union Board, finishing in the top 10 both times the game was held.
On Thursday, Meis appeared shaken, at moments on the verge of tears, when ambulances arrived to tend to the wounded. Medics put him on a stretcher and took him to a hospital to check him over.
Harborview Medical Center spokeswoman Susan Gregg didn't identify Meis by name but said a man believed to be the student hero was thoroughly evaluated and released. He had no injuries, she said.
Police would not give out his name, but one of his friends was quick to point him out to CNN affiliate KOMO and pour out his gratitude.
"I could have been one of these people that was injured or in critical condition," said Meis' friend Patrick Maguire. "A lot of (students) were in that building, and he stopped him in the lobby. He didn't get any farther than that. I'm grateful for him, yeah."
Meis, an engineering student, has a reputation for keeping a low profile, not seeking attention, The Seattle Times reported. He is known as a devout Christian and an excellent student.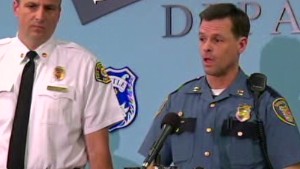 Gunman subdued by school monitor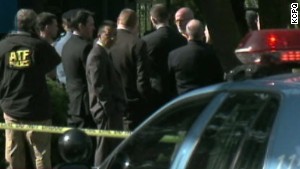 Victim confirmed dead in Seattle shooting
Meis' sister told the newspaper that the family wasn't commenting for the moment. But he hasn't been able to dodge the social media limelight, which has plastered his name and photos across the Internet with emphatic kudos.
"Hero" was the common refrain.
"Jon Meis is a hero. I have no words for his courage," user Molli Elizabeth posted to Twitter.
"Jon Meis, You are my hero! Greater love has no one than this: to lay down one's life for one's friends. (Jn 15:13)," Tweeter Shane Bengry posted with reference to a Bible verse.
His longtime roommate Ryan Salgado told The Seattle Times about the pepper spray. He said Meis regularly carries it, just in case.
CNN's Justin Lear and Rick Martin contributed to this report.