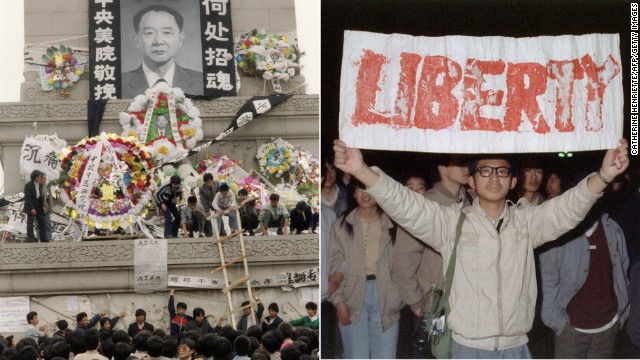 Ousted General Secretary of the Communist Party, Hu Yaobang, dies at age 73 on April 15, 1989. The next day, thousands of students gather at Tiananmen Square to mourn him -- Hu had become a symbol of reform for the student movement. A week later thousands more marched to Tiananmen Square -- the start of an occupation that would end in a tragic showdown.
May 13, 1989, student demonstrations at Tiananmen Square escalate into a hunger strike with thousands taking part and calling for democratic reforms.
Student hunger strikers camp out on top of buses parked at Tiananmen Square.
May 16, 1989, then Chinese President Deng Xiaoping (center) takes then Soviet President Mikhail Gorbachev and his wife Raisa by the hand at the Great Hall of the People. Gorbachev's visit coincided with the student hunger strikes, forcing the official reception to be moved from Tiananmen Square to the airport -- embarrassing for the Chinese leadership.
May 17, 1989: Five days in and the hunger strike begins to take its toll on students. Paramedics evacuate ailing protestors from the square.
May 18, 1989 and Gorbachev has been in China for three days, witnessing street protests for each of those days. At the height of demonstrations, a million people were marching through Beijing.
May 18, 1989, Chinese workers parade on motorbikes in support of student hunger strikers.
May 19, 1989, the sixth day of hunger strikes. Communist Party General Secretary Zhao Ziyang arrives at Tiananmen Square to address the students. He begins his now-famous speech by saying: "Students, we came too late. We are sorry." The next day, Premiere Li Peng declares martial law in parts of Beijing.
May 20, 1989, teachers from Beijing Normal University arrive at Tiananmen Square by the truckload to support their students after martial law was declared.
May 20, 1989, pro-democracy demonstrators raise their fists and flash the victory sign while stopping a military truck filled with soldiers on its way to Tiananmen Square.
May 30, 1989, students from the Central Academy of Fine Arts create a 10-meter-tall statue of the Goddess of Democracy to boost morale amongst student protestors in Tiananmen Square. Erected in just four days, the statue was unveiled in front of the Monument to the People's Heroes.
This photo was taken on June 2, 1989, showing hundreds of thousands gathered around the Goddess of Democracy.
Countdown to the crackdown: Unarmed troops first approached Tiananmen Square on June 2.
On the night of June 3 and into the early hours of June 4, armed troops and tanks moved in on students and other civilians in the areas around Tiananmen Square, opening fire on the crowds.
June 4, 1989, journalists covering the crackdown were caught in the line of fire.
June 4, 1989, students set fire to tanks. An official death toll has not been released but witnesses and human rights groups say hundreds were killed in the clash.
In the weeks following June 4, activists who were directly or indirectly involved in the pro-democracy demonstrations were arrested.
Today, Hong Kong is the only Chinese territory where commemoration of the June 4 crackdown is allowed. Here, pro-democracy legislator Lee Cheuk-yan (left) unwraps a replica of the Goddess of Democracy at Hong Kong's June 4 Museum that opened on April 24, 2014.
A pro-democracy group takes part in a rally outside the June 4 Museum on its opening day. A candlelight vigil commemorating the martyrs of the 1989 crackdown is held in the city's Victoria Park each year on June 4, attended by thousands.
Timeline: Tiananmen Square crackdown
Nil by mouth
Tiananmen sit in
Gorbachev visits
Price of protest
Witness to discontent
Biker backing
Martial law
Student-teacher relations
Victory sign
Monument to Heroes
Mass protest
Troop movements
Crackdown
Caught in the middle
Students fight back
Punishment
Hong Kong vigil
STORY HIGHLIGHTS
June 4 marks the 25th anniversary of the Tiananmen Square massacre
Sophie Richardson: When will China's leaders stop whitewashing the event?
She says Beijing's tactics of suppression and crackdown breed discontent
Richardson: Brave Chinese activists are still trying to defend human rights
Editor's note: Sophie Richardson is the China director at Human Rights Watch, an organization that advocates for human rights worldwide. The opinions expressed in this commentary are solely those of the author.
(CNN) -- Here's an uncomfortable truth confronting Chinese President Xi Jinping: It's 2014, but the pro-democracy, pro-rights sentiments that manifested across China as demonstrations in 1989 are still alive and well.
For 25 years, the Chinese government has tried to expunge the June 4, 1989, Tiananmen massacre from history to deny people inside the country any knowledge of the event. And as the second largest economy in the world, Olympic host, and U.N. Security Council member, Beijing has also maintained to the outside world that June 4 is "much ado about nothing" and a "strictly internal affair."
Beijing's strategy of suppression has proved successful in some quarters. Many in China have generally focused on getting ahead economically while staying away from politics. But in other quarters, the strategy has produced the opposite outcome, fueling domestic demands for accountability and ongoing attention to China's abysmal human rights record.
Sophie Richardson
"Harmonious society," "social stability," "stability maintenance" -- these are the watchwords of the current Chinese government. But imposed stability is oxymoronic.
Not a week goes by without hundreds of protests over land or housing issues in rural areas, and environmental or infrastructure projects in major urban areas.
China's security forces and judiciary systems are using increasingly heavy-handed tactics to track and suppress all manners of peaceful expressions in ethnic minority regions. Uyghur Muslims are prohibited from wearing beards. Prosecutions are set up against those who know Tibetans who self-immolated.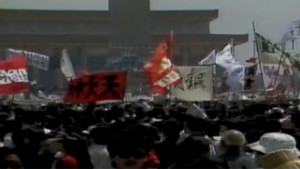 Tiananmen Square witnesses recount horrors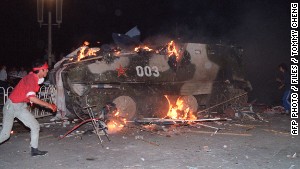 Human rights in China after Tiananmen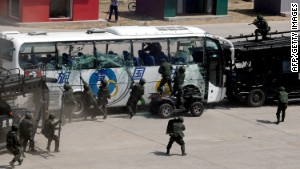 China steps up anti-terror measures
Despite a proliferation of laws, there are few avenues for public feedback, let alone redress or debate without fear of reprisal for ordinary citizens. The combination of repression and denial of justice are clearly breeding more, not less, discontent in China.
Every year in the weeks leading up to June 4, critics of the Chinese government anticipate higher-than-usual scrutiny, ranging from arbitrary impositions of house arrest to people being taken to police stations to "have tea."
This year's crackdown started early and ferociously. In early May, roughly a dozen people gathered in a Beijing apartment to discuss Tiananmen. They sent a photograph of the group and a brief summary of the discussion to friends and contacts. Within a few days, five of them, well-known human rights lawyer Pu Zhiqiang, academics Xu Youyu and Hao Jian, blogger Liu Di, and dissident Hu Shigen had all been criminally detained on charges of causing a disturbance.
Previous gatherings like this had merited the attention of the police, but had not resulted in actual charges. So spooked are Chinese authorities that Ding Zilin, the founder of the Tiananmen Mothers, a group formed to press for accountability for family members' deaths in 1989, has been told she may not return to Beijing in early June. This will be the first year she must observe the anniversary of her son's death from afar.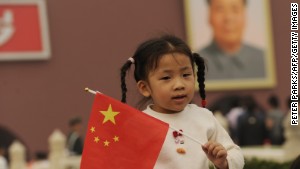 Activist: Youth naive of Tiananmen debt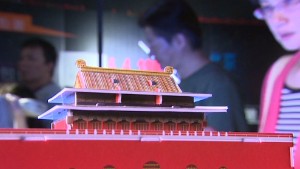 Museum keeps Tiananmen crackdown alive
China's central and local governments occasionally make concessions, seemingly designed to placate popular frustrations. The widely loathed arbitrary detention system known as "re-education through labor," in which people could be incarcerated by police for up to three years with no trial, was abolished in late 2013. Some of the most controversial chemical and industrial facilities have been shut down or construction put on hold.
But many of these are half measures, or only temporary fixes.
In response to the political status quo, a law-based, rights-oriented consciousness has emerged in China, and advocates known as the weiquan have started a "rights defense" movement.
These activists, who endure police monitoring, detention, arrest, enforced disappearance and torture, monitor and document human rights cases across the country. Some of their most prominent members were involved in the 1989 protests, and they say that Tiananmen and its legacy informs their current efforts. Four of these lawyers were detained and tortured in Heilongjiang province in March 2014, yet have continued to try to represent politically unpopular cases.
Similarly, the New Citizens Movement is an informal group that has advocated the promotion of civic rights and participation, including the public disclosure of officials' assets to curb corruption, or protecting the rights of children of migrant workers. At least five of its members, including prominent lawyer Xu Zhiyong, have been sentenced this year on charges of "gathering crowds to disturb public order." These activists, too, know the price they are likely to pay for their efforts, yet they carry on, believing that transforming society into a democracy that respects the rule of law requires citizen participation.
The Internet and social media have replaced the hand-lettered placards at Tiananmen, but the messages are similar: accountability for abusive officials, transparency from the state, justice for all.
Independent Chinese organizations try to engage directly with United Nations organizations. But these kinds of actions often provoke extraordinary wrath of the government. One activist, Cao Shunli, was imprisoned in 2013 for her efforts to participate in a review of China's record at the United Nations Human Rights Council. She died in detention in February 2014 after being denied adequate medical treatment.
A truly confident leadership in Beijing would recognize these demands for what they are: efforts to improve life for ordinary people across the country. And while such groups are prevented from gathering at Tiananmen, they increasingly find one another and try to push for change via social media and legal channels. They show no sign of scaling back their demands for human rights. So, will the Chinese government meet them halfway at least?
Follow us on Twitter @CNNOpinion.
Join us on Facebook/CNNOpinion.