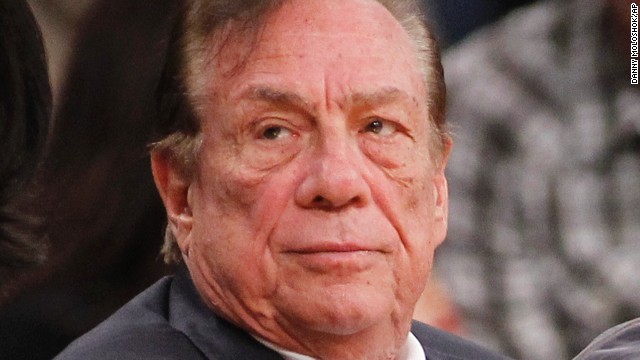 After a recording of Los Angeles Clippers owner Donald Sterling
making racist remarks was released in April 2014
, he was
fined and banned
from NBA games for life. But he's not the only well-known figure who has served as a lighting rod for discussion on race and identity.
made news
in 2014 for his battle with the federal government and his comments that implied blacks would have been better off in slavery. In an interview with CNN's "New Day," he said he is not a racist.
Rancher Cliven Bundy
admitted to use of the "n-word"
and botched an apology. A racial discrimination charge against her
was later dropped
, and she is in the midst of a
comeback
, as she continues to spur controversy with her
comments
.
TV personality and chef Paula Deen lost her sponsors and her Food Network show in 2013 after she
Actor LL Cool J and musician Brad Paisley collaborated on the song "Accidental Racist" that was largely panned by critics for being too simplistic in how it discussed American racial history.
Protesters hold signs in front of the U.S. Supreme Court on October 10, 2012, ahead of the high court's hearing of arguments on Fisher V. University of Texas at Austin. In 2013, the court ruled on the constitutionality of the school's consideration of race in admissions.
twerking a household term
after her controversial performance at the 2013 MTV Video Music Awards with Robin Thicke. Critics accused her of
appropriating hip-hop culture
and
outraged parents
whose children once knew her for her kid-friendly Hannah Montana character.
Miley Cyrus made
some questioned his citizenship
and mariachi outfit, it sparked defense of the young singer from notables such as actress
Eva Longoria
.
Sebastien De La Cruz, known as San Antonio's Little Mariachi, sang the national anthem before an NBA finals game between the San Antonio Spurs and the Miami Heat in 2013. When
In 2013, stop-and-frisk became a major issue in the New York mayoral campaign, and additional discussion was prompted with the George Zimmerman trial and movies such as "Fruitvale Station" that highlighted the issue.
In July 2013, George Zimmerman was acquitted in the killing of Trayvon Martin, sparking outrage in response to the verdict and later for a juror getting a book deal to discuss the case. After backlash, the book offer was revoked.
In a highly publicized move, Sasheer Zamata was hired as a performer on "Saturday Night Live" in early 2014 after an outcry about the show's lack of diversity and not having a black female cast member in six years.
Stories that sparked discussions on race
Stories that sparked discussions on race
Stories that sparked discussions on race
Stories that sparked discussions on race
Stories that sparked discussions on race
Stories that sparked discussions on race
Stories that sparked discussions on race
Stories that sparked discussions on race
Stories that sparked discussions on race
Stories that sparked discussions on race
Stories that sparked discussions on race
Stories that sparked discussions on race
Stories that sparked discussions on race