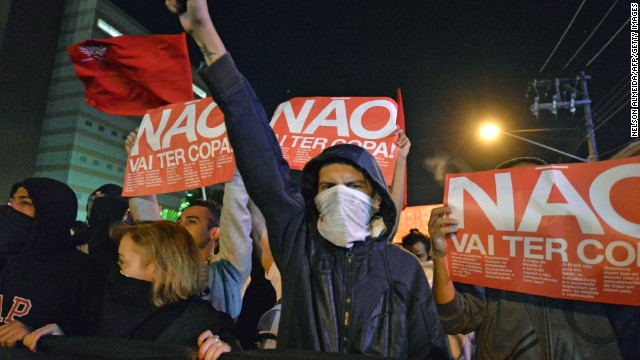 In April, demonstrators hit the streets in Sao Paulo to protest against Brazil's hosting of the 2014 World Cup, which begins on June 12.
Much of the anger has been aimed at President Dilma Rousseff and her government. Here, education and health civil servants protested in Rio de Janeiro in April against alleged corruption and poor wages.
Last June, people took to the streets in Belo Horizonte in the state of Minas Gerais to protest against the costs of hosting the World Cup.
Residents run for cover during violent clashes between protesters and Brazilian Police Special Forces in a favela near Copacabana in Rio on April 22, 2014. Violent protests broke out in the city's landmark beachfront district following the death of a resident during clashes with the army in a nearby favela.
A man walks past with a football in his hand as Brazilian Police Special Forces stand guard in the background during a violent protest in a favela near Copacabana.
Protesters question a man who was operating a quadcopter drone with camera during February's protests in Rio.
Thousands of people took part in a protest in Rio on October 7, 2013, when Brazilian teachers demanded better working conditions and others demonstrated against alleged police brutality.
A demonstrator waves the Brazilian flag during the 2013 protests in Belo Horizonte, where thousands marched.
People help a family out of a burning car in Sao Paulo last January after it drove over a barricade of fire started by protesters, during demonstrations against the staging of the World Cup.
A masked man joins demonstrators in front of a government building during last October's protests in Rio.
Police have used tear gas on occasions to break up protests, as they did in Rio last October.
Masked protesters attempted to destroy a gate of the Rio de Janeiro City Hall on October 7.
Demonstrators run after riot police used tear gas to disperse the crowds during the October 7 Rio protests.
Masked protesters destroyed cash dispensers during the Rio protests on October 7.
Fires raged outside Rio's City Hall as demonstrators burned trash during the October protests.
'You are not going to have the Cup'
Anger and frustration
Belo protests
Fireball
Stop and stare
Eyes in the sky
To the streets
Support not flagging
Fire burns bright
Anonymous
Tear gas
Sparks fly
Run for cover
Cashing in
Let it burn
STORY HIGHLIGHTS
Leading professor cautions that protest groups may target buses and hotels of World Cup teams
'Black Bloc' groups have often been blamed when protests have turned violent
Coach Luis Felipe Scolari has previously said the protests may harm Brazil's World Cup hopes
(CNN) -- It's not just fans traveling to the World Cup who should be worried about the looming demonstrations -- but the players too, says a leading researcher into one of Brazil's main protest groups.
Even though millions took to the streets to campaign against social injustice during the 2013 Confederations Cup, the protests at this month's finals are expected to be both bigger and more violent.
While the vast majority of demonstrators will do so peacefully, a hard core element will be represented by a group commonly referred to as the 'Black Blocs.'
Read: World Cup protests hit 18 Brazilian cities
Regularly clad in masks, balaclavas or bandannas, their behavior -- which often includes smashing windows, damaging buildings and committing arson -- has become common to Brazilians during the ongoing protests.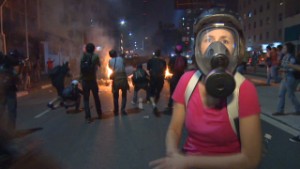 Thousands protest in Brazil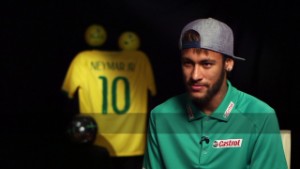 Neymar: Protests must be peaceful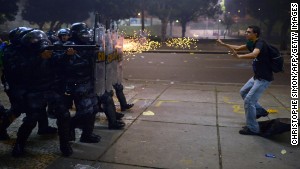 Shocking video shows Brazil clashes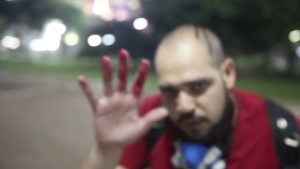 World Cup protests turn violent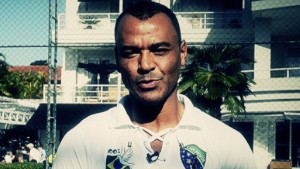 Brazil star's record breaking career
"The Black Blocs are low middle class youngsters who tend to follow an anarchist ideology, but they are more concerned about the problems of Brazil, such as poor education and public health," Professor Rafael Alcadipani told CNN.
"Their main focus during the World Cup is to make trouble, and they will make strong protests.
"I think they will try to target the buses and hotels of delegations."
A February post on a Facebook page called 'Black Block Brasil' even lists the hotels that each team will use World Cup, which starts on June 12 and ends on July.
Like many Brazilians, the Black Blocs argue that the $11 billion spent on staging football's greatest event could have been spent on improving social areas such as health care, education and housing stock instead.
Although six people died during the Confederations Cup protests, which snowballed from a protest over a transport price rise in Sao Paulo to a nationwide movement against corruption and poor governance, they were seen as largely peaceful.
The expectations for next month are very different.
"For the Black Blocs, the massive demonstrations in June 2013 had no political answers, so the way of non-violent demonstrations is over," says Professor Esther Solano, who works at the Federal University of Sao Paulo.
Read: Can FBI stop Brazil's protestors?
Both Solano and Alcadipani, who works for a higher education institution called the Getulio Vargas Foundation, have been attending demonstrations to talk to Black Blocs members over the last year.
In March, CNN made approaches through Alcadipani to talk to some Black Blocs but our advances were rejected on the grounds that they wanted 'to have surprises for the World Cup' and that they did not want to 'publicize their actions.'
For the Black Blocs, symbolic violence is a legitimate way of political action
Professor Esther Solano
Although Black Bloc members are often referred to as a group, anarchists say the phrase actually refers to a tactic used to protest -- whereupon like-minded individuals come together in a set fashion.
"The flavor of the black bloc changes from action to action, but the main goals are to provide solidarity in the face of a repressive police state and to convey an anarchist critique of whatever is being protested that day," writes infoshop.org, which calls itself an online resource of news, opinion and information on anarchism.
What is being protested now is the same as last year of course -- namely, Brazil's social ills -- which have yet to be addressed, as even FIFA's General Secretary Jerome Valcke has freely admitted.
By contrast, his boss Sepp Blatter has countenanced that the World Cup has the power to silence the protests -- opining in April that "football is stronger than anybody, anybody and any other movement in the world" -- which is bluster at best and naivety at worst.
After all, Brazilian society will never have a better platform to air its grievances.
"The Black Blocs want to attract the attention of the international media because they want to share their sense of indignation, frustration and anger," Solano continued.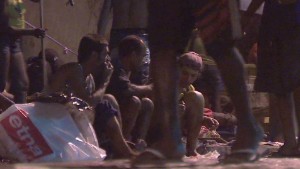 Rio de Janeiro's crack cocaine epidemic

Brazilians predict 2014 World Cup winner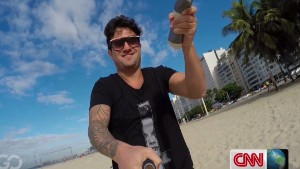 Discover the real Rio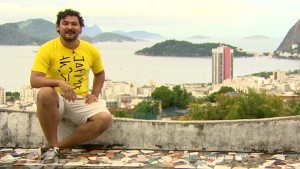 Experience Rio like the locals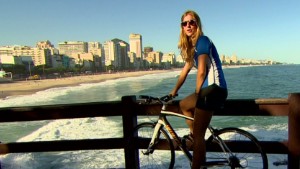 Rio's stunning ocean views
"They want the world to change its opinion about Brazil. For them, Brazil is not the country of football, samba or carnival, but a country with a lot of problems and social difficulties that need to change.
"What they want is to call for a debate (on the future of Brazil). For them, symbolic violence is a legitimate way of political action.
"The argument they use is this: if the government does not care about the people, nor listen to their indignation and frustration, then the only way to provoke a debate is radicalization or violence."
The Black Blocs attracted widespread outrage after a cameraman died during a February protest in Rio de Janeiro, for which the Black Blocs were blamed -- rightly or wrongly.
"We do not know if the two young men arrested even knew what Black Bloc is or if they just joined the protest with their own idea of violence," said Solano. "But for the public, the Black Bloc as a whole was guilty of the tragedy."
Nor is there any sign of the government reaching out to these disillusioned Brazilians, a move which both professors believe could greatly diminish the threat of violent protests during the World Cup.
"The government should try to engage and negotiate with these people, yet they've just been using repression so far," said Alcadipani. "The difficulty is to try to talk to these youngsters.
"The Black Blocs' ability to provoke serious damage is not really that big but the point is that some of their demonstrations reach very high levels of tension with the Military Police," said Solano.
"If we want to minimize the risk, we have to start with mediation and negotiation, especially since the number of Black Blocs is such a small phenomenon. We are talking about dozens of people in Sao Paulo, which is nothing for a city of that size."
Solano feels part of the problem is that the police are still learning how to deal with such situations while politicians are hiding from the issue, afraid of compromising their chances in October's political elections by speaking out.
'Different Scenario'
Last year's protests caught officials from both FIFA and Brazil by surprise, prompting police in the latter to undergo intense training -- with assistance from the French in Rio and the FBI in Belo Horizonte.
With 57,000 members of the armed forces deployed specifically for the World Cup, Brazil will be better prepared to deal with a variety of protestors, some of whom were previously put off by the Black Blocs' aggressive strategy.
"People were afraid of going onto the streets during the 2013 demonstrations, but 2014 is a different scenario," Solano told CNN.
"Several social movements are preparing to protest against the World Cup and they will be side-by-side with the Black Blocs."
In April, Brazil's national coach Luiz Felipe Scolari was asked by a local television station if the mooted demonstrations might affect his players' chances of winning the World Cup.
"It could -- big time," he replied in typically unequivocal fashion.
That a country seen as football's spiritual home -- having provided some of the world's greatest players and a record number of World Cup wins -- and also as party-loving, friendly and hospitable may be on the verge of scoring a crucial own goal seems deeply ironic.
But then, with issues aplenty, Brazil 2014 may well be a tournament where the action inside the stadiums may be little match for the drama going on outside.