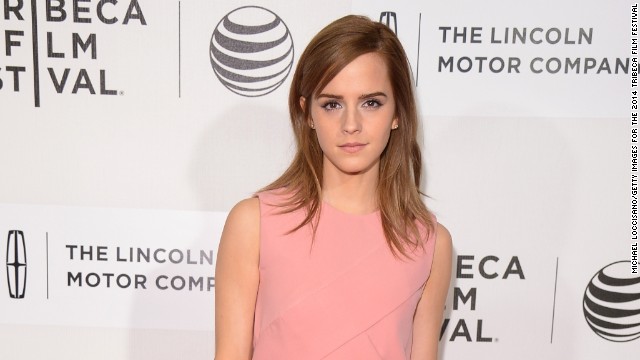 Celebrities aren't just pretty faces. Many of them have some pretty big brains to go along with all that fame. Emma Watson, for example, received her degree in English literature from Brown University. (No word on whether she studied the Harry Potter books.) Here are some other stars who have mastered matriculation.
Actress Lupita Nyong'o, who won an Academy Award for her work in "12 Years A Slave," has a master of fine arts from the Yale School of Drama.
James Franco has a bachelor's degree from UCLA and a master's in fine arts from Columbia University, and he is pursuing a Ph.D. in English from Yale.
Mayim Bialik doesn't just play a genius on "The Big Bang Theory." She also triple majored as an undergrad at UCLA in Hebrew, Jewish studies and neuroscience and then earned a Ph.D. in neuroscience.
That's Ken Jeong, M.D.: The "Hangover" star has a medical degree from the University of North Carolina at Chapel Hill and has been a practicing physician.
Actor and author Hill Harper holds a bachelor's degree from Brown University, a juris doctorate from Harvard Law School and a master's in public administration from Harvard University.
Dolph Lundgren has played brawny lunkheads in a few films, but in real life he has a master's degree in chemical engineering from the University of Sydney in Australia.
Bad Religion singer Greg Graffin double-majored in anthropology and geology at UCLA and went on to earn a master's in geology and a Ph.D. from Cornell University.
Porn star Ron Jeremy completed an undergraduate degree in education and obtained a master's degree in special education from Queens College in New York.
Model Christy Turlington Burns has a bachelor's degree in comparative religion and Eastern philosophy from New York University and a master's in public health from Columbia University.
Ashley Judd cheers on the Wildcats at her alma mater, the University of Kentucky, where she got an undergraduate degree in French. She later completed a master's degree in public administration at Harvard's John F. Kennedy School of Government.
Brian May of Queen completed a Ph.D. in astrophysics at Imperial College London.
Angela Bassett honed her acting skills at Yale, where she graduated with a degree in African-American studies from Yale College and a master's degree from Yale School of Drama.
Singer Art Garfunkel earned a bachelor of arts degree from Columbia College and later a master's degree in mathematics at Columbia University.
Actor David Duchovny went all-Ivy League with a bachelor's English literature from Princeton University and master's in the same subject from Yale University.
Bill Cosby has been a huge proponent of education and walks the walk. He holds a bachelor's degree from Temple University as well as a master's and doctorate in education from the University of Massachusetts Amherst.
Dexter Holland of the Offspring has both a bachelor's and a master's in molecular biology from the University of Southern California.
They don't call him "The Philosopher" for nothing. Shaquille O'Neal is best known for his basketball skills, but after promising his mother he wouldn't neglect his education, he earned an undergraduate degree at Louisiana State University, an MBA online through the University of Phoenix and an Ed.D. in human resources from Barry University.
Rowan Atkinson has a master's in electrical engineering from Queen's College, University of Oxford in the UK.
Celebs with fancy degrees
Celebs with fancy degrees
Celebs with fancy degrees
Celebs with big degrees
Celebs with big degrees
Celebs with big degrees
Celebs with big degrees
Celebs with big degrees
Celebs with big degrees
Celebs with big degrees
Celebs with big degrees
Celebs with big degrees
Celebs with big degrees
Celebs with big degrees
Celebs with big degrees
Celebs with big degrees
Celebs with big degrees
Celebs with big degrees
Celebs with big degrees