STORY HIGHLIGHTS
Surreal events as a gunman rampages around Isla Vista, California
Sheriff calls the sequence of events chaotic and convoluted
Investigators are looking at 10 locations where crimes occurred
(CNN) -- Chaotic. Rapidly unfolding. Convoluted.
Santa Barbara County Sheriff Bill Brown used all those words Saturday to refer to the fast-moving, gory and surreal series of events the day earlier that ended with 13 people injured and seven dead -- among them, the man believed to be responsible for all this bloodshed, Elliot Rodger.
This isn't a simple, straightforward case. As Brown pointed out, investigators are looking at 10 different locations. And it's not like there's just one type of violence involved: Rodger is suspected of stabbing, shooting or striking people with his car.
Here's a rundown of what authorities believe happened, as related Saturday evening to reporters by Sheriff Brown: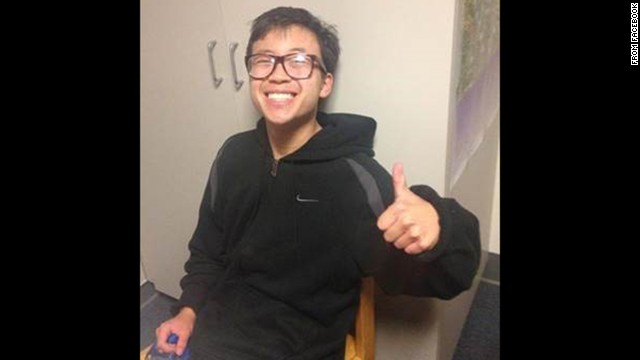 George Chen, 19, was at home near the University of California, Santa Barbara, on Friday, May 23, when his roommate Elliot Rodger, 22, went on a deadly rampage. Rodger stabbed Chen and two other people to death at his apartment before shooting and killing three more in a nearby neighborhood, authorities said. More than a dozen others were injured before Rodger died of an apparent self-inflicted gunshot wound.
Cheng Yuan Hong, 20, was also stabbed to death. He was listed on the lease with Chen and Rodger.
The third stabbing victim, 20-year-old Weihan Wang, was also a roommate.
Veronika Weiss, 19, was killed outside the Alpha Phi sorority house. Her father, Bob Weiss, says she was exactly the kind of person who would want to help Rodger. "She was kind. She was the person who would reach out to the kids who weren't the popular kids, some of the nerdy kids, some of the kids that were a little bit like this Rodger kid described himself as."
Katherine Cooper, 22, was with Weiss when the two were killed. They were both members of the Tri Delta sorority. "Katie will be remembered for her generous spirit and warm heart. Veronika will be remembered for her vibrant personality and enthusiasm for life," Delta Delta Delta President Phyllis Durbin Grissom wrote.
Chris Martinez, 20, was later gunned down at a deli. He dreamed of being a lawyer like his dad. Now his grieving father, Richard Martinez, has emerged as the public face of gun control advocates in the aftermath of the six killings in Isla Vista.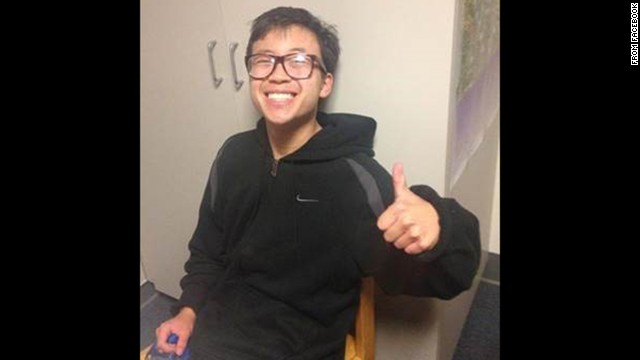 Photos: Isla Vista victims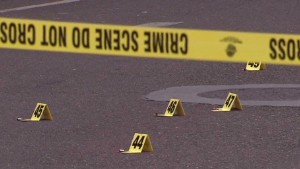 Ten minutes of terror in college town
Location No. 1:
Rodger is believed to have killed three victims in his residence in the 6500 block of Seville Road before the shooting rampage Friday night. "The three male victims appear to have been repeatedly stabbed," according to Brown.
Location No. 2:
Rodger went to the Alpha Phi sorority at the University of California, Santa Barbara, in the 800 block of Embarcadero del Norte. Sorority members inside heard "loud and aggressive" knocking for up to two minutes, but no one opened the door.
Witnesses reported seeing Rodger shoot three young women who were standing outside the sorority house from across the street, the sheriff said. Two of the victims died. The other is hospitalized.
Location No. 3:
Rodger then went to a nearby delicatessen on Pardall Road. He got out of his car, went inside the deli and killed another UCSB student, Christopher Martinez, according to officials.
Location No. 4:
After this shooting, Rodger returned to his car and drove off to another place "where he fired multiple rounds at two people on the sidewalk." He allegedly drove his vehicle down the wrong side of the road at this point so he could fire out the driver's side window parallel to the sidewalk.
Location No. 5:
Rodger continued onto Del Playa Drive, where he pulled a handgun on a female and fired additional shots, Brown said. Then he turned around, traveling westbound on Del Playa. He also exchanged shots with a lone sheriff's deputy before driving off.
Location No. 6:
He traveled to the 6600 block of Del Playa where he injured a bicyclist with his car.
Location No. 7:
Rodger continued on to Camino del Sur to an intersection where he fired multiple shots at pedestrians in the area, hitting three of them.
Location No. 8:
The gunman shot another pedestrian as he continued driving.
Location No. 9:
The shooter encountered four sheriff's deputies running across Little Acorn Park in response to the gunfire. Rodger fired at them as he drove by, officials said.
Three of the four deputies returned fire, striking Rodger's car as it went by. Brown believes Rodger was wounded by one of these shots in the left hip, but it didn't stop him. He sped off.
Location No. 10:
The suspect backtracked, heading onto Del Playa again, where witnesses say he hit another bicyclist with his car.
The cyclist landed on the windshield of the suspect's car so hard that the force of the impact caved in its windshield. Rodger then smashed into several parked cars, which finally ended the rampage.
Deputies rushed to the crash scene where they dragged Roger from the car and handcuffed him, but Brown says he was already dead with an "apparent gunshot wound to the head."