STORY HIGHLIGHTS
Mark Cuban: Everyone has some form of prejudice
He says he's made uneasy by black kids in hoodies, bald white guys with tattoos
The analogy is a poor one, CNN commentator LZ Granderson says
Cuban apologizes to Trayvon Martin's family for using hoodie reference
(CNN) -- Mark Cuban is known for making pointed statements. Usually they are directed at the NBA brass or referees. Or contestants on the TV show "Shark Tank."
On Wednesday, he made a few remarks about bigotry that in light of the Donald Sterling scandal caused a bit of an uproar.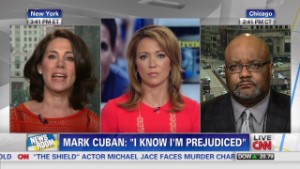 Mark Cuban: "I know I'm prejudiced"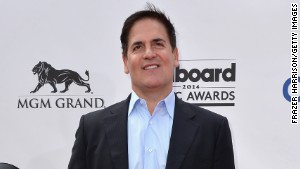 Mark Cuban: 'I think we're all bigots'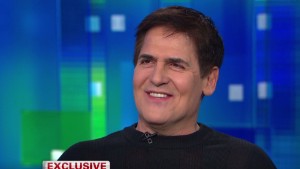 Mark Cuban's first billion
In an interview with Inc. magazine at a business conference in Nashville, Tennessee, the Dallas Mavericks owner and billionaire entrepreneur talked about his own bigotry.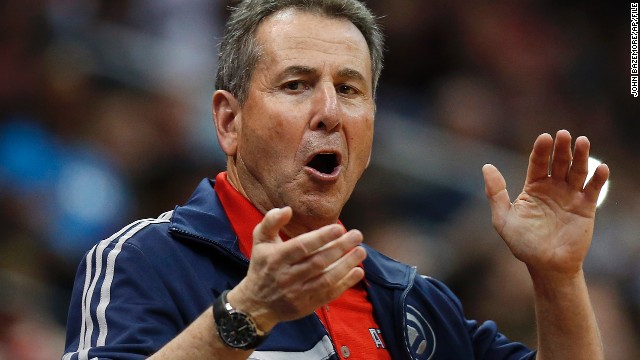 Atlanta Hawks controlling owner Bruce Levenson announced he will sell the team in light of an offensive email he sent. Levenson is not the first sports team owner to face the consequences of his actions:
The NBA's suspension and $2.5-million fine for Los Angeles Clippers owner Donald Sterling sent shockwaves through the sports world.
Bleacher Report has dubbed Mark Cuban the "King of NBA fines. The notoriously vocal Dallas Mavericks owner has been forced to pay more than $1.8 million in fines since he bought the team in 2000, many of them for colorful language and criticism of referees.
Former Cincinnati Reds owner Marge Schott was suspended from Major League Baseball in 1993 and 1996 for several controversial comments, among them racial epithets against players. In a 1996 interview, she said this about Adolf Hitler: "Everybody knows that he was good at the beginning, but he just went too far." She was forced to sell her controlling interest of the Reds in 1999.
Before the announcement about Sterling's suspension, Minnesota Timberwolves owner Glen Taylor was the only owner suspended in the NBA in 68 years. The league suspended Taylor in 2000 for a season after the Timberwolves made a secret deal with a star player to circumvent salary cap rules. Now, Taylor is chairman of the NBA board of governors, which Commissioner Adam Silver has asked to vote on stripping Sterling's ownership of the Clippers.
The NFL suspended San Francisco 49ers owner Eddie DeBartolo Jr. for his role in a racketeering scandal tied to riverboat casino licenses. DeBartolo pleaded guilty in 1998 to felony charges of failing to report an extortion case, according to Bleacher Report. By 2000 he was forced to cede control of the team to his sister.
As former Los Angeles Dodgers owner Frank McCourt's bitter divorce became a cloud over the franchise, his financial turmoil forced Major League Baseball to take over the day-to-day operations of the team in 2011. League Commissioner Bud Selig accused McCourt of "looting" the club of $190 million to fund an extravagant lifestyle. McCourt filed for bankruptcy later that year. During bankruptcy proceedings, McCourt agreed to sell the team under a bidding process.
The late New York Yankees owner George Steinbrenner was suspended from baseball for making illegal campaign contributions to Richard Nixon in 1974. He was banned for life in 1990 after paying a gambler $40,000 to get damaging information about a player, but Major League Baseball reinstated him three years later.
The NBA said Miami Heat owner Micky Arison had been fined in 2011 for posting about the league's collective bargaining process on Twitter. The amount of the fine was not disclosed, but several media reports said it was $500,000.
The NBA slapped Aubrey McClendon, partial owner of the Oklahoma City Thunder, with a $250,000 fine in 2007 after he told an Oklahoma newspaper that he hoped to move the team, then known as the Seattle SuperSonics, to Oklahoma.
The NBA fined former Los Angeles Lakers owner Jerry Buss $25,000 and suspended him for two games in 2007 after his conviction on a misdemeanor drunk driving charge. Buss died in 2013.
The outspoken CNN founder and former Atlanta Braves owner Ted Turner was suspended for a year in 1977 for negotiating a deal with a player who was under contract to play for the San Francisco Giants.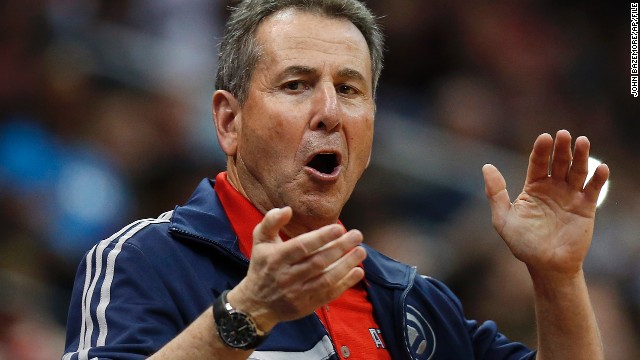 Team owners behaving badly
"If I see a black kid in a hoodie and it's late at night, I'm walking to the other side of the street," he said. "And if on that side of the street, there's a guy that has tattoos all over his face -- white guy, bald head, tattoos everywhere -- I'm walking back to the other side of the street."
Cuban said everyone has prejudices "in one way or the other."
The Mavericks owner issued a five-part tweet Thursday afternoon in which he apologized to Trayvon Martin's parents for the hoodie reference, but stood by the context of his answers and called for more tolerance.
Martin, a Florida teenager, was wearing a hoodie when he was killed by neighborhood watch captain George Zimmerman in 2012. The case sparked a heated nationwide discussion about race as well as a debate over Florida's "stand your ground" law.
Cuban wrote: "I think that helping people improve their lives, helping people engage with people they may fear or may not understand, and helping people realize that while we all may have our prejudices and bigotries, we have to learn that it's an issue that we have to control, that it's part of my responsibility as an entrepreneur to try to solve it."
CNN commentator and ESPN senior writer LZ Granderson said he thought Cuban was trying to have a nuanced conversation but didn't do it very well.
Granderson said he was disturbed that Cuban equated the hoodie stereotype -- something he said has led to unjust treatment of African-Americans and even killings -- to the stereotype of the tattooed white man.
"One has history and the other doesn't or the same sort of emotional response," Granderson said.
Cuban is one of 30 NBA owners who'll decide whether racist remarks made by Sterling are damaging enough to terminate his ownership rights to the Los Angeles Clippers. Cuban told business owners during a Q&A session that he knows how he will vote but wasn't ready to announce his decision.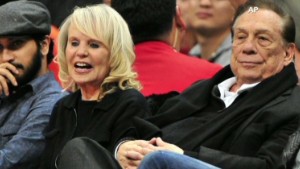 Could a cover-up add to Sterling's problems?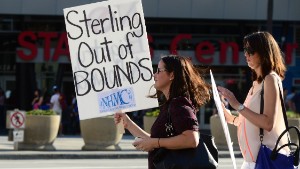 NBA makes legal move to oust Sterling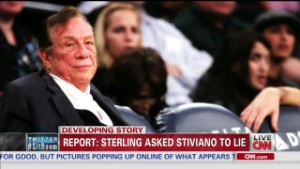 NBA v. Sterling
Granderson still expects Cuban to vote against Sterling on June 3 when the NBA Board of Governors meets to decide the fate of the Clippers franchise.
"If you listen to the entire interview, he certainly made it sound as if he's going to vote Sterling out, but not without some regret," Granderson said. "And he voiced that regret, which is we all have bigotry."
In his interview Cuban said when he runs into bigotry in his organizations, he tries to find solutions.
It does society no good to respond to someone's racism or bigotry by telling them to "go take their attitude somewhere else," he said.
It's better to work with them and teach them why their views are wrong.
When Cuban was asked how you keep bigotry out of the NBA, where he has been an owner since 2000, he told the conference audience: "You can't keep that ugliness out of the league. There's no law against stupid. I learned that a long time ago."