Mounties to check Pamela Anderson's sex abuse allegations
updated 2:43 PM EDT, Thu May 22, 2014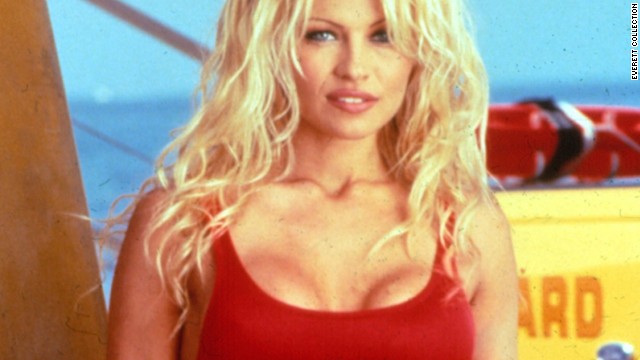 Pamela Anderson is probably best known for her role as C.J. Parker in the TV series "Baywatch." Check out some of the other roles the actress has performed.
Anderson appeared as the Invisible Girl in 2008's "Superhero Movie."
Anderson played Vallery Irons in the TV series "V.I.P." about a hotdog stand worker turned bodyguard.
Anderson teamed up with comic book legend Stan Lee to produce the animated series "Stripperella."
Anderson played the title character in the post-apocalyptic "Barb Wire."
Anderson in 2003's "Scary Movie 3."
Tim Allen, Anderson and Richard Karn in "Home Improvement," where Anderson played Tool Girl, Lisa.
Rachel Chagall, Fran Drescher and Anderson in an episode of "The Nanny."
Pamela Anderson's roles
Pamela Anderson's roles
Pamela Anderson's roles
Pamela Anderson's roles
Pamela Anderson's roles
Pamela Anderson's roles
Pamela Anderson's roles
Pamela Anderson's roles
STORY HIGHLIGHTS
RCMP is "reaching out to Ms. Anderson to discuss this matter," police spokesman says
Anderson described childhood sex abuse at an event in France
"Baywatch" actress says she never told her parents about molestation, rapes
"I feel now might be the time to reveal some of my most painful memories," she says
(CNN) -- Canadian investigators want to talk to actress Pamela Anderson about her recent revelation that she suffered sexual abuse as a child.
Anderson, 46, described several incidents of sex abuse at the launch of her charity, the Pamela Anderson Foundation, at the Cannes Film Festival in France on Friday. The incidents started at age 6, she said, when she was molested by a babysitter.
The former "Baywatch" star grew up in British Columbia before starting her modeling and acting career in the United States.
"Given the nature of the allegations, an investigator with the Ladysmith RCMP is in the process of reaching out to Ms. Anderson to discuss this matter with her directly," Royal Canadian Mounted Police spokesman Darren Lagan said Thursday. "Given the sensitive nature of these allegations, and out of respect for Ms. Anderson's privacy, we will provide no further comment at this time."
Although she had "loving parents," Anderson said she "did not have an easy childhood." She never told her parents about the abuse.
Child sex abuse is a taboo topic for some parents
"I feel now might be the time to reveal some of my most painful memories," she said, according to a transcript posted on her blog.
She recounted being molested between the ages of 6 and 10 by a female babysitter and then being raped when she was 12 by the 25-year-old brother of a friend's boyfriend. The man "decided he would teach me backgammon, which led into a back massage, which led into rape," she said.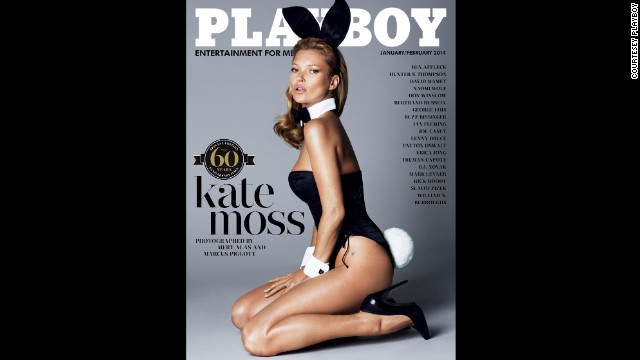 The cover of Playboy magazine's 60th anniversary issue features supermodel Kate Moss. Sixty years ago, the first issue of Playboy was created by Hugh Hefner on the kitchen table of his Chicago apartment.
That first issue featured Marilyn Monroe on the cover. Financed with $600 of Hefner's money and less than $8,000 of raised capital, the magazine appeared on newsstands December 1, 1953, and sold more than 51,000 issues.
The July 1955 issue was the first time the bikini was modeled prominently on the cover. The model on the beach towel is Janet Pilgrim, who also appeared as the issue's Playmate of the Month.
Donna Michelle appears in the shape of Playboy's bunny logo on the May 1964 cover. "I had this idea of a girl posing in the shape of the rabbit, but I thought no model would be able to do it," said Art Paul, Playboy's first art director. "I asked Donna and there was no problem. She got into that position with great ease and could still smile."
Some of Playboy's simplest covers appeared in the 1960s. This cover, in June 1965, features Hedy Scott in a head wrap, staring intently above her sunglasses.
The July 1969 cover model was Barbi Benton, Hefner's girlfriend for the better part of eight years. She would appear on three more covers: March 1970, May 1972 and December 1985.
In October 1971, Darine Stern was the first African-American model to appear on a Playboy cover. By putting Stern on the cover, Playboy helped shift the nation's standards of mainstream beauty. Although the magazine had already featured two black Playmates by this time -- Jennifer Jackson (March 1965) and Jean Bell (October 1969) -- nude African-American models were mainly seen in publications produced for and by the black community.
Pamela Anderson holds the record for the most Playboy covers. This October 1989 issue was the first of 13 cover appearances.
Anna Nicole Smith is named Playmate of the Year on the June 1993 cover. Smith first appeared on Playboy's March 1992 cover. Within months, she was named Miss May 1992 and a spokeswoman for Guess jeans.
Jenny McCarthy has appeared on six Playboy covers, including this January 2005 issue where she is wearing a bunny costume.
Seth Rogan appears on the cover in April 2009. In Playboy's 60-year history, the magazine has featured a man on the cover 10 times. The first was Peter Sellers in April 1964. Other men on the cover: Burt Reynolds, Steve Martin, Donald Trump, Dan Aykroyd, Jerry Seinfeld, Leslie Nielsen, Gene Simmons and Bruno Mars.
Playboy has recently returned to running the more art-inspired concept covers that it was known for in the 1950s, '60s and '70s. This November 2013 "Lips" cover was recently awarded "Cover of the Day" by the Society of Professional Designers.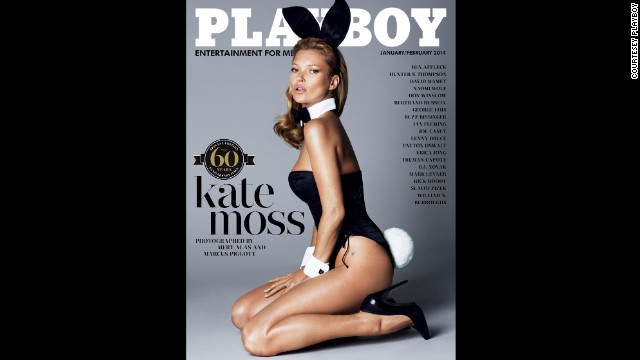 Playboy: Entertainment for men
Coincidentally, the Cannes event at which she revealed the rape was a backgammon tournament.
"Needless to say, I had a hard time trusting humans," Anderson said. "I just wanted off this Earth."
Although her parents "tried to keep me safe," the "world was not a safe place," she said. Her mother was busy with two waitressing jobs, she said.
Anderson said her love for animals saved her.
"My loyalty remained with the animal kingdom," she said. "I vowed to protect them and only them. I prayed to the whales with my feet in the ocean. My only real friends, till I had children."
Before her acting career took off, Anderson started her career as a Playboy centerfold, appearing on 13 covers of the magazine starting in 1989.
Pamela Anderson remarries ex-husband Rick Salomon
CNN's Dave Alsup contributed to this report.