Divorce reportedly costs Russian oligarch $4.5 billion, with a B
updated 6:20 PM EDT, Tue May 20, 2014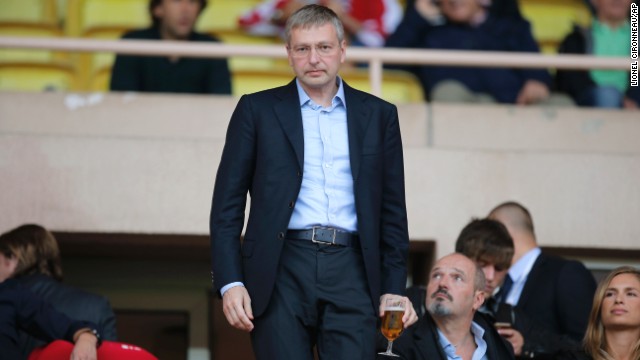 Russian oligarch Dmitry Rybolovlev has been ordered to pay his wife $4.5 billion in a settlement being called the "most expensive divorce in history." Click through to see some other pricey splits in recent history.
French businessman and art dealer Alec Wildenstein paid $2.5 billion when he and wife Jocelyn divorced.
Media magnate Rupert Murdoch paid $1.7 billion to ex-wife Anna.
Formula One President Bernie Ecclestone paid $1.5 billion to former wife Slavica.
Saudi Arabian businessman Adnan Khashoggi split with wife Soraya for a price tag of $874 million.
Stephen and Elaine Wynn of the Wynn Resorts fortune settled their divorce with a $740 million price tag.
Cell-phone pioneer Craig McCaw paid his ex-wife Wendy $460 million.
Actor and director Mel Gibson paid $425 million in his split with wife Robyn in 2001.
Robert Johnson, who founded the cable channel Black Entertainment Television, paid $400 million to wife Sheila when they divorced.
Russian billionaire Roman Abramovich and his wife Irina split at a cost of $300 million.
Energy mogul Michael Polsky paid Maya Polsky $184 million when they split.
Pricey splits
Pricey splits
Pricey splits
Pricey splits
Pricey splits
Pricey splits
Pricey splits
Pricey splits
Pricey splits
Pricey splits
Pricey splits
STORY HIGHLIGHTS
Dmitry Rybolovlev ordered to pay his wife, Elena, more than $4.5 billion, report says
He is known most recently for his real estate moves and his purchase of AS Monaco
Dmitry and Elena Rybolovlev, both 47, have been married 23 years, according to reports
Russian billionaire made his original fortune with Uralkali, a Russian fertilizer company
(CNN) -- It's being called the most expensive divorce in the history of ... well, marriage.
Russia's Dmitry Rybolovlev, 47, earned the dubious honor when Geneva, Switzerland's Court of First Instance last week ordered the 47-year-old billionaire to pay his wife, Elena, about 4 billion Swiss francs, according to CNN's French affiliate BFM.
That's a little more than $4.5 billion (little being a relative term).
The couple was married for 23 years but have been engaged in divorce proceedings since 2008, BFM reported, citing the Swiss daily newspaper Le Temps.
Rybolovlev, who owns the French soccer team AS Monaco, which finished second in Ligue 1 this season, is No. 148 on Forbes' list of billionaires. His estimated worth is $8.8 billion, according to Forbes.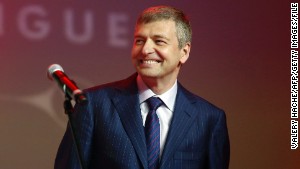 Russian oligarch's divorce to cost ...
Known lately for real estate moves -- including the purchases of a $300 million penthouse in Monaco and a $98 million Palm Beach, Florida, mansion owned by Donald Trump, along with his daughter's purchases of an $88 million New York apartment and the Greek island of Skorpios -- Rybolovlev made his original fortune in fertilizer, according to Forbes.
He and his father, a scientist, started their business in 1990, and Rybolovlev began buying shares of industrial enterprises in 1992, Forbes reported.
In 1995, he was named chairman of the board of Uralkali, Russia's top producer of potassium fertilizers, Forbes said. He sold his stake in Uralkali for $6.5 billion in 2010 and procured a controlling stake in AS Monaco the following year.
The divorce puts Rybolovlev in rarefied company, as only French businessman and art dealer Alec Wildenstein and Bernie Ecclestone, the top dog in Formula One racing, have been reported to shell out more than $1 billion in divorce proceedings.
11 intriguing things owned by wealthy Russians
World's 'most expensive divorce' set to halve oligarch's fortune
CNN's Tara Kangarlou contributed to this report.