STORY HIGHLIGHTS
Vitamin D is linked to enhanced immunity, muscle functioning and injury prevention
Bone density declines rapidly after 50 so make sure you're getting enough calcium
Probiotics have been shown to boost immunity, improve digestive and skin health
Editor's note: Cynthia Sass is a registered dietitian with master's degrees in both nutrition science and public health, and the author of "S.A.S.S! Yourself Slim: Conquer Cravings, Drop Pounds and Lose Inches." Connect with Cynthia on Facebook, Twitter and Pinterest.
(CNN) -- As you get older, it's important to make small changes to your diet to protect your long-term health. Here are seven nutrients to zero in on after turning 50.
Vitamin D
Why you need it: Scientific journals have been bursting at the seams in recent years with new research about the importance of vitamin D, and according the data, the vast majority of women aren't getting enough.
One recent study found that adults with the lowest blood vitamin D levels were about twice as likely to die from any cause compared to those with the highest levels. Other studies have linked adequate intakes to lower rates of obesity, type 2 diabetes, heart disease, high blood pressure, osteoporosis, depression, certain cancers, and brain disorders such as Alzheimer's disease.
This key nutrient is also tied to enhanced immunity, muscle functioning, and injury prevention (pretty impressive, huh?). Vitamin D's nickname is the "sunshine vitamin" because exposure to the sun's ultraviolet rays triggers its production in the body, but you can't rely on the sun as your sole source. Your location, cloud cover, smog, time of day and year, and sunscreen use all affect your UV exposure and vitamin D production.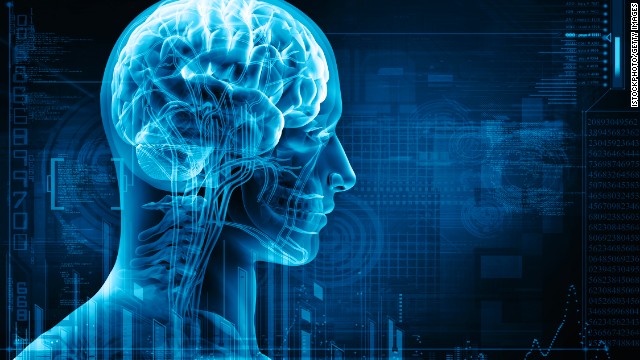 A third of the brain's volume is composed of blood vessels. Maintaining a healthy blood flow to those blood vessels is critical to keeping the brain young. Here are six ways you can keep your mind sharp:
Exercise Research has shown exercise improves brain health, and it's never too early or too late to begin. Even moderate exercise has been shown to increase memory, mental processing speed and the size of the hippocampus, the part of the brain responsible for forming new memories, even in previously sedentary adults. Simply walking three times a week has been shown to produce significant gains in memory and mental processing speed.
Eat right Neurologists agree a diet rich in vegetables, fruits, whole grains and legumes will help keep the brain healthy. They also advocate eating fish, walnuts, flax seed or other sources of omega-3 fatty acids. Curcumin, found in the spice curry, may also be protective against Alzheimer's. Conversely, a high-fat diet and obesity raise the risk for dementia. So do high cholesterol, diabetes and high blood pressure if left untreated.
Watch your levels Research has shown high levels of the amino acid homocysteine is associated with a poor memory and doubles the risk of Alzheimer's. Vitamin B12 and folic acid lowers the level of homocysteine, which is also associated with heart disease and strokes. Green, leafy vegetables and fruits contain folic acid; meat, fish, yogurt and fortified cereals contain vitamin B12.
Ease stress Lowering the amount of stress in your life lowers the risk for dementia. A glass of wine (or other moderate alcohol consumption), laughter and meditation are all considered beneficial. A Harvard Medical School study showed 30 minutes of meditation a day for eight weeks even increased the size of the hippocampus. Studies at Loma Linda University have shown laughter reduces the stress hormone cortisol, which is toxic to the hippocampus.
Stay social Maintaining an active social life provides mental stimulation and lowers stress. It also lowers the risk for dementia and Alzheimer's disease. The more social activities, the better, and people who choose mentally challenging leisure pursuits such as playing cards with friends or joining a community organization do better in general than those whose activities are primarily physical or social. Living alone or avoiding social ties raises the risk of dementia.
Learn More formal education is associated with lower rates of dementia and Alzheimer's, but "use it or lose it" applies at any age -- and more with the brain than the muscles, neurologists say. To keep the brain sharp, experts recommend learning new and fun mental activities. Crossword puzzles or sudoku, once mastered after a month or so, may not stimulate the brain the way learning a new language, picking up a musical instrument or joining a book club might.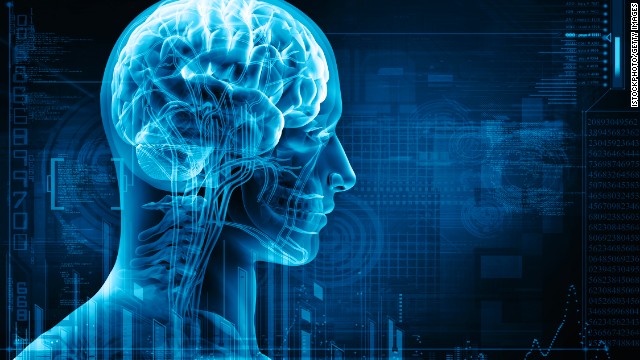 6 ways to keep your brain young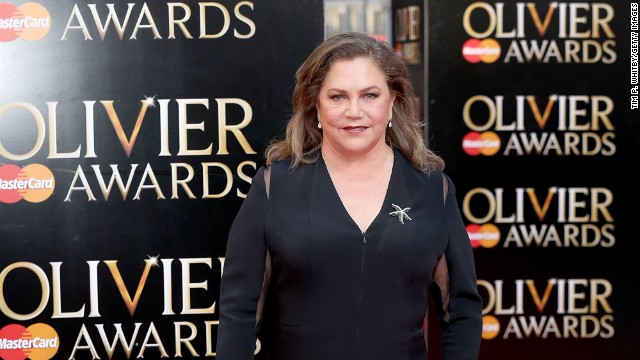 Kathleen Turner still has plenty of "Body Heat" and turns 60 on June 19. Here are a few other celebs who are sexy in their 60s:
Some of Pam Grier's "Foxiest" work is older than some of her fans, but the film star's still got it. The cancer survivor turned 65 on May 26.
Christie Brinkley turned 60 in February and celebrated by showing off her birthday (swim)suit on the cover of People magazine. The model and mom of three said she is feeling better than ever as she heads toward the milestone. "I'm actually excited about turning 60," Brinkley told People. "My 50s weren't easy. ... But I made it through. Now I feel on top of my game."
Oprah Winfrey turned 60 on January 29 and said she is feeling healthy and strong. "I no longer have to be concerned about what anyone thinks of me!" the media star said on her birthday. "I'm turning 60, and I've earned the right to be just as I am. I'm more secure in being myself than I've ever been."
Miley Cyrus said on her October 7 appearance on "Today" that she's heard people over 40 "don't have sex anymore." Leave it to Suzanne Somers, 67, to correct the 20-year-old singer. The former "Three's Company" star told the ladies of "The Talk" that she and her husband of 36 years, Alan Hamel, 77, actually have sex "a couple times a day." Listen to your elders, Miley.
Actor Kurt Russell, 62, and partner Goldie Hawn, 67, are championed as one of the happiest unmarried couples around. Whenever we see them, they're always beaming. Onlookers at a New York movie premiere in September commented that the two could hardly keep their hands off one another.
If anything, Meryl Streep has only gotten sexier with age. The Oscar winner, now 64, has single-handedly pushed past the notion that actresses should leave Hollywood when they hit 30. In the eyes of The Telegraph's film critic David Gritten, it all comes "down to sex. ... Apart from her remarkable skills as a film actress, there's a glow, a sensuality and a radiance about Streep these days. Put simply, she's looking great."
How many 61-year-olds know what it's like to have the Internet practically squeal with glee at the sight of them in boxer-briefs? Liam Neeson does.
At 67, Cher has no need to turn back time. On the cover of her latest album, "Closer to the Truth," the singer proved how young she feels in skimpy lingerie, and she's been known to tweet photos of herself in fishnets and knee-high boots. When one fan responded to one such picture asking if Cher has "discovered how to get hot boys yet," Cher responded, "I'm way too old for hot boys. Hot men, now that's another story."
When 64-year-old Richard Gere opened a boutique hotel in 2012, he told CNN he had a very clear understanding of what he wanted the design to convey. "Sex -- every choice in here was about sex," People's former Sexiest Man Alive told CNN. And yet, the guy doesn't believe that he has "a certain impact" on the opposite sex.
Musician Sting, 62, has never been shy about sharing details of his sex life. He and wife Trudie Styler aren't quite having tantric sex for hours, as rumor has claimed, but they do like to keep things spicy. "I don't think pedestrian sex is very interesting," he told Harper's Bazaar in 2011. "There's a playfulness we have; I like the theater of sex. I like to look good. I like her to dress up. I like to dress her up. ... Romantic? We like tawdry."
Jessica Lange nearly set the big screen on fire with her steamy work alongside Jack Nicholson in 1981's "The Postman Always Rings Twice." But at 64, Lange's bedroom is still the source of speculation -- last year, her rep had to debunk a rumor that she was "making sweet music" with her "American Horror Story" co-star, Sarah Paulson.
If you ever start to doubt that sexiness has no expiration date, just remember Helen Mirren. First came that bikini. Then, in 2010, around age 65, Mirren pulled ahead of Megan Fox in Esquire magazine's Sexiest Woman Alive tournament. But the now 68-year-old's response to all the attention is even better: "We have to let go of this crap," Mirren told The Hollywood Reporter that same year. "It creates even more pressure on women, and I certainly don't want to be a part of that. ... The fact that I look good at the age I am is bloody irrelevant."
Now 60, Pierce Brosnan can still play the older gentleman who falls for a younger lover, as he did in this year's "Love Is All You Need." It has been 12 years since the former 007 was named People magazine's Sexiest Man Alive, but Brosnan is secure in his standing. "There's nothing to prove," he told "Today" in April. "I feel comfortable in my own skin."
Bruce Springsteen, 64, is sexy -- and he knows it, as he proved in his cover of LMFAO's song on "Late Night" in 2012. And have you seen his abs?
The secret to Jeff Bridges' sex appeal? Keeping it real. As the 63-year-old said in 2010, "Being a sex symbol is all about honesty - that's not how I see myself at all, but I think the attractive men are the ones who show you who they are."
"Today" personality Kathie Lee Gifford is an open book at 60. She'll happily talk freely about pubic hair care -- or how sex after 40 is all about quality, not quantity. (Tell that to Suzanne Somers.)
Like many of her 60-something counterparts, Jane Seymour has no problem getting cast in a sensual role. The 62-year-old actress recently appeared on "Franklin & Bash" as a "sex surrogate."
At 68, Tom Selleck is just as sexy as he was back in his "Magnum, P.I." days. (We think it has something to do with the mustache.) Even his 20-acre avocado ranch is "vaguely sexual," as he told Conan O'Brien in 2011.
Is it any wonder Bill Cosby's "Cosby Show" character, Cliff Huxtable, was always trying to get quality time with his wife, Clair? With Phylicia Rashad, who's still just as classy at 65, in the role, it was totally believable.
Susan Lucci embodied sex appeal for decades as Erica Kane on "All My Children." Now 66, the actress has taken her spark from daytime to prime time -- she's starring on "Devious Maids," which she's described as a combination of "intrigue and murder, mayhem, little surprises and sexy. ... All the good stuff."
Susan Sarandon was once told her sexy days would soon come to an end before she even turned 40, and the actress recalled last year that she (rightly) laughed at the notion. Now 67, Sarandon says sensuality is "really more of an attitude than it is being naked," she told People magazine. "I'm happy to be considered desirable. I love it!"
For some reason, former "Charlie's Angel" Jaclyn Smith never considered herself to be a sex symbol, but we politely disagree. At 67, Smith, a cancer survivor, still has the poise and beauty we were first introduced to years ago. Check out how she stunned the co-hosts of "The Talk" last fall.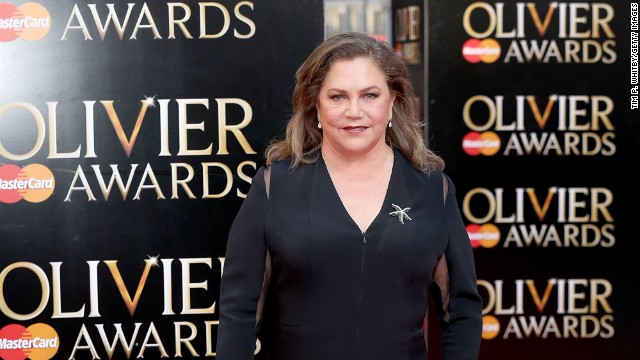 Sexy in their 60s
How to get it: Some of the best natural food sources include wild salmon, whole eggs (the D is in the yolk), and mushrooms, and it's in fortified foods like dairy, but it can be difficult to eat enough of these foods to meet your needs, so a supplement may be your best bet.
Health.com: 12 ways to get your daily Vitamin D
How much is safe: To identify the right amount to take, get your blood level tested. Based on the results, your doctor can recommend the proper daily dose.
Calcium
Why you need it: Bone density declines more rapidly after 50, and one in three women over this age will experience a bone fracture. Research shows that in the first years after menopause, women may lose 3 to 5% of their bone mass annually, and increases in calcium intakes generally don't offset the losses.
Calcium is also required for muscle contractions, so this mineral allows you to get the most from every workout. It's also needed for nerve function, and helps maintain your body's acid/base balance, so there are plenty of reasons to strive to hit the suggested mark.
How to get it: While dairy may be your first thought, there are also several plant-based sources, including dark leafy greens, beans and lentils, nuts, and dried figs.
How much is safe: If you choose to use a supplement, just be sure not to go overboard. The recommended daily calcium intake for women over 50 is 1,200 mg per day, but the maximum advised limit, from both food and supplements combined, from age 51 on is 2,000 mg per day.
I've seen plenty of women exceed that amount (sometimes unknowingly, sometimes because they mistakenly believe more is better), and getting too much can be risky, with potential side effects including kidney problems, kidney stones, and calcium deposits in soft tissues.
High calcium intakes can also lead to constipation, and interfere with the absorption of iron and zinc, and recently, excess calcium has been linked to a higher risk of heart disease. Talk to your doctor or dietitian to be sure you're striking the right balance.
Health.com: 14 surprising facts about healthy bones
Probiotics
Why you need them: Probiotics have been shown to boost immunity, improve digestive and skin health, lower "bad" LDL cholesterol, fight gum disease, and enhance weight control, so there's plenty to benefit from for women over 50.
How to get them: While foods like yogurt, kefir, kimchi, and sauerkraut contain probiotics, it may be difficult to consume enough of these "friendly bacteria" on a daily basis through food alone.
How much is safe: If you opt for a supplement, ask your doc or dietitian for a recommended brand and amount. There's currently no standard dose for probiotics, like those that have been established for vitamins and minerals; and while probiotics are generally considered to be safe, your personal medical history should be taken into account before you pop a pill.
Omega-3 fatty acids
Why you need them: The omega-3s DHA (docosahexaenoic acid) and EPA (eicosapentaenoic acid) are essential fatty acids that have been tied to vision and brain protection, healthy hair and skin, improved circulation, reduced muscle soreness, a lower risk of heart disease and depression, and a reduction in inflammation, which is a known trigger of aging and disease. This remarkable list of benefits makes getting sufficient amounts of these good fats particularly important in your 50s.
How to get them: Fatty fish like salmon and sardines are rich sources, but a dislike of seafood or concerns about mercury may interfere with getting enough.
And while plant-based foods like flaxseeds and walnuts contain a type of omega-3 called alpha-linolenic acid or ALA, your body only converts a small percentage of this form into EPA and DHA -- the two types that the vast majority of the research has focused on.
How much is safe: If you choose to take a supplement that provides DHA and EPA (vegan options are available), it's important to note that there's currently no standard daily dose for healthy adults. Many experts recommend 1,000 mg of DHA/EPA combined, the amount advised for those with heart disease, and like some of the other nutrients I've mentioned, it's important not to go overboard.
Emerging research shows that too much omega-3 may weaken immunity, and excess intakes have been linked to bleeding, especially when combined with medications or supplements that like omega-3s, also have a blood thinning effect. Once again, to pinpoint the amount that's right for you, rely on advice from your personal health care providers.
Health.com: Good fats, bad fats: How to choose
Magnesium
Why you need it: Getting enough of this key "maintenance mineral" which is involved in more than 300 bodily reactions can keep your energy soaring and allow you to look and feel like you've turned back the clock.
Magnesium helps maintain normal muscle and nerve function, keeps heart rhythm steady, supports a healthy immune system, preserves strong bones, and slashes stroke and heart disease risk. It also helps regulate blood sugar levels and promotes normal blood pressure, but many women fall short of the recommended intake.
How to get it: Good food sources include spinach, almonds, cashews, black beans, quinoa, and pumpkin, sesame, and sunflower seeds.
How much is safe: If you opt for a supplement, look for one with no more than 100% of the daily value (400 mg), unless your doctor or dietician has advised differently. Too much magnesium can trigger nausea, diarrhea, appetite loss, muscle weakness, breathing problems, irregular heartbeat, and dangerously low blood pressure.
Fiber
Why you need it: Fiber-rich meals result in a steadier rise in blood sugar and a lower insulin response, as well as a slower rate of digestion and absorption, which keeps you fuller longer and delays the return of hunger.
It also keeps you "regular" by helping your digestive system stay in tip top shape, and getting enough fiber is also a smart weight control strategy. Research has shown that for every gram of fiber we eat, we eliminate about seven calories. That means if you eat 35 grams a day, you'll essentially "cancel out" 245 calories -- a savings that could effectively stave off age-related weight gain.
How to get it: To bolster your intake, rely on foods that are naturally fiber-rich, like fruits and vegetables (especially those with an edible skin and/or seeds or tough stalk) beans and lentils, and small portions of nuts and whole grains, including oats, whole grain rice, quinoa, and barley.
Health.com: 20 best foods for fiber
Water
Why you need it: Water, your body's most important nutrient, is required for every bodily process, and you lose water from your body each minute of the day. Replacing those losses adequately can help you reap the benefits of water, including optimized mood and metabolism, as well as better digestive health (especially if you're stepping up your fiber game), and glowing skin.
Good old H2O is also linked to weight control. A recent study found that when middle-aged and older adults drank two cups of water prior to eating a meal, they ate between 75 and 90 fewer calories.
Another 12-week study found that adults who gulped extra water lost about 30% more weight following the same diet compared to those who drank less. And a small German study found that drinking two liters of water a day could result in burning up to 95 extra calories, an effect that could help fend off age-related weight gain.
How to get (more of) it: According to the Institute of Medicine (IOM), women ages 19 and over need 2.7 liters of total fluid per day (more than 11 cups). About 20% of your fluid needs are met by food, but that still leaves nearly nine cups based on the IOM's guidelines. While other beverages may count as fluid, water is the best way to meet your daily needs, so strive for at least 16 ounces four times a day.
This article originally appeared on Health.com.
Copyright Health Magazine 2011