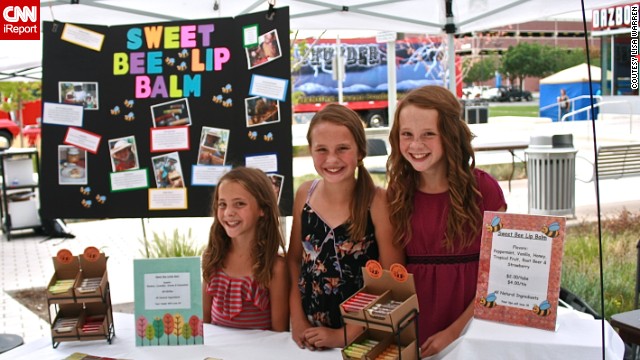 Lily Warren, right, and her two younger sisters, Chloe and Sophie, have been in the beeswax business since 2009. The Littleton, Colorado, sisters make lip balm and lotion bars using the beeswax left over from their parents' hives. They call themselves the Sweet Bee Sisters.
Beekeeping is a hobby for the Warren family. "We're not very good at it," said Lisa Warren, the girls' mom. But once the girls discovered they could make lip balm and lotion bars from beeswax they collected, they researched recipes and got to work. They are currently working on adding soap to their product line.
Each sister has a role within the company, Lily Warren said. Lily, 13, takes charge of answering e-mails and filling orders, but she also helps with production.
Chloe, 12, is the recipe-keeper in the company and handles most of the manufacturing.
The littlest Sweet Bee Sister, 9-year-old Sophie, helps out whenever she can, Lily says. Sophie often handles labels and packaging.
The Sweet Bee Sisters currently offer five different flavors of lip balm, including strawberry and root beer.
Leila Kaufman, 9, started posting video reviews of tech toys for kids on her website, RethinkToys, and YouTube in 2012. Frustrated that all the toys she wanted were being reviewed by adults, she decided she would create a platform where she could voice her opinion about the toys available to kids.
Leila Kaufman visited the "Skylanders SWAP Force" launch event outside a toy store in Times Square, and interviewed Guha Bala, the president of Vicarious Visions, which developed the game. Bala was a young entrepreneur himself; he started Vicarious Visions with his brother while in high school.
In one of her RethinkToys videos, Leila Kaufman spoke with Gauri Nanda, the founder of Toymail, which allows kids to send and receive message via toy mailboxes.
Seven-year-old Scout Kingsley founded Happy Wear with her mom, Ashley, in 2013. Since then, the company has profited more than $1,500 in Etsy and marketplace sales, Ashley Kingsley said.
Happy Wear is a girls' accessory line with products that are bright, colorful and "exude happy."
"Scout is definitely the artistic director, telling me what looks good and what will sell," Ashley Kingsley said of her daughter.
Scout Kingsley says she's learned a lot about marketing and packaging. "I get better every time people order something," she said.
The De Armas sisters -- Leila, 13, Julia, 12, and Sophia, 3 -- started baking cupcakes in 2012 after they saw their father baking his "special cookies." They took 11 months to test the quality of their recipe, and the girls officially formed TresMarias Cupcakes this year.
The De Armas sisters usually sell their cupcakes online, through Instagram and Facebook, to friends and family. "We encouraged them to have a business like this simply because we saw that baking is truly a desire and a passion inside of them," said Leigh Cecilia F. De Armas, their mom. "The business became a tool for them to exercise their gifts and talents and work as a team for a purpose."
Small entrepreneurs with big ideas
Small entrepreneurs with big ideas
Small entrepreneurs with big ideas
Small entrepreneurs with big ideas
Small entrepreneurs with big ideas
Small entrepreneurs with big ideas
Small entrepreneurs with big ideas
Small entrepreneurs with big ideas
Small entrepreneurs with big ideas
Small entrepreneurs with big ideas
Small entrepreneurs with big ideas
Small entrepreneurs with big ideas
Small entrepreneurs with big ideas
Small entrepreneurs with big ideas
Small entrepreneurs with big ideas
STORY HIGHLIGHTS
Children around the country are starting businesses with help from parents and educators
"Kidpreneurs" author: Entrepreneurship give kids skills for "a limitless future"
It can be tough for children to balance school, home and business, parents say
Entrepreneur's mom: "I hope this opens up her mind...she can be the creator of her destiny"
(CNN) -- Lily Warren was just 8 years old when she decided to start her own business with her younger sisters.
The girls had already visited a marketplace for young business owners and opened their own bank accounts at the Young Americans Bank in Denver, which touts itself as the world's only bank designed for kids.
"There were tons of young entrepreneurs selling what they made. It was a really cool place," said Lily, now 13.
When their parents started beekeeping at their home in Littleton, Colorado, the girls found the inspiration they really needed.
While they weren't able to harvest enough honey to sell, the sisters noticed that their parents always collected a significant amount of beeswax. Instead of throwing it away, they thought they could find a way to use it.
The girls researched what could be made at home with beeswax. By 2009, Lily, Chloe and Sophie were in business as the Sweet Bee Sisters, making lip balm in flavors like strawberry and root beer, and lotion bars in lavender and bamboo.
They sell their products at local stores and, for the last three years, at their own stall at the entrepreneurs' marketplace that inspired them. In 2013, the Warren sisters were named finalists in a young entrepreneurs competition and were awarded $250 and mentoring from a business leader.
"Their ability to speak confidently with customers, to make decisions collectively, to work hard for something they want and to designate and fulfill responsibilities has [all] been enhanced through their business experience," said Lisa Warren, the Sweet Bee Sisters' mom.
Around the country, children -- some of them barely old enough to read -- are turning their big, creative ideas into money-making businesses. And their parents, schools and business leaders are cheering them on.
'It's never too early'
Business consultants and serial entrepreneurs say that it's never too early to teach kids the benefits of sound money management and smart business practices. Some business leaders around the country started businesses as kids, including Honest Tea's CEO Seth Goldman, who sold golf balls he dug up from the course near his home, while Vosges Haut-Chocolat's CEO Katrina Markoff, who has said she offered Easy-Bake Oven treats to customers.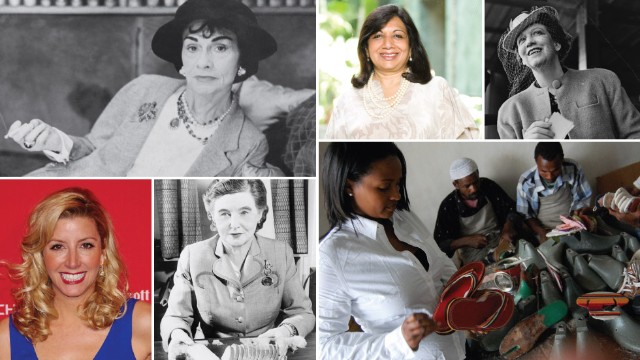 By Catriona Davies & Lauren Said-Moorhouse, for CNN From Weight Watchers to Chanel to China's largest recycled paper company, smart women have been behind many of the great businesses of the last century. We've joined with America's National Women's History Museum -- who've just opened an online exhibition in partnership with Microsoft, charting the achievements of female entrepreneurs over the last hundred years -- to celebrate some of the many women who changed the way we do business.
Elizabeth Arden (1884-1966) Beauty products Started: 1910 In an age when it was rare for women to wear make-up or run a business, Canadian Elizabeth Arden opened her first spa in Fifth Avenue, New York, in 1910, hiring chemists to develop her skincare products. By 1922, the company became one of the first global brands, and in 1946, Arden was the first woman on the cover of Time magazine. At the time of her death in 1966, more than 100 Elizabeth Arden Salons were in business worldwide. The company was sold in 1971 for $38 million. Still going strong, the brand took $1.238 billion in revenues in 2012.
Coco Chanel (1883-1971) Fashion designer Started: 1910 From an inauspicious start, raised in a Catholic orphanage where she learned to be a seamstress, Chanel went on to become one of the world's best-known fashion designers. She opened her first millinery store in Paris in 1910, according to The Biography Channel, and by the 1920s was known as a style icon. In 1922, she launched her most famous fragrance Chanel No. 5, which remains a a favorite for millions of women. Chanel worked up until her death in the Ritz Hotel at the age of 88, and her name is still carried on fashion, fragrances, jewelery and watches.
Joyce Chen (1917-1994) Chinese food Started: 1958 Chinese restaurants were still a rarity in the United States when Joyce Chen opened her hugely successful restaurant in 1958 in Massachusetts. Chen, who had left China with her husband in 1949, is credited with introducing Americans to Mandarin food through her PBS series "Joyce Chen Cooks" and several cookbooks. She developed a flat bottom wok and her name still appears on a range of kitchenware through a business run by her son. Her business was worth $9 million in its heyday.
Bethlehem Tilahun Alemu SoleRebels footwear Started: 2004 Bethlehem Tilahun Alemu came up with her business idea after watching her friends and neighbors in the Ethiopian village of Zenabwork, near Addis Ababa, struggling to make a living. She wanted to put their artisan skills to use, and so set up a footwear brand based on a traditional recycled car tire soled shoe. Her company SoleRebels now makes sandals, slip-ons, lace-up shoes and boots, all made from traditional local materials from koba plant fiber to recycled tires, organic cotton to jute. SoleRebels is now one of Africa's most recognizable footwear brands and is sold in 30 countries worldwide.
Carrie Crawford Smith (1877-1954) Employment Agency Started: 1918 Shortly after moving from Tennessee to Illinois, Carrie Crawford Smith, an African American woman, set up an employment agency to help find work for the huge number of black migrants who were moving from the South to the North. Her business helped both black and white clients, but mainly focused on African American domestic helpers. Smith's business was about more than just jobs -- she also saw her venture as a way to promote racial advancement and dignity.
Sara Blakely (1971- ) Spanx underwear Started: 1998 Sara Blakely was working as a sales trainer by day and a stand-up comedienne at night before she started Spanx. She had no business training and knew nothing about the underwear industry, except that she didn't like the way her bum looked in white pants. So, at the age of 29, Blakely used her $5,000 savings to develop a line of shapewear to make women look slimmer. The result: her company, Atlanta-based Spanx, became one of the best selling body shaper lines worldwide, with 2011 sales estimated at $250 million dollars and an estimated corporate value of $1 billion.
Margaret Rudkin (1897-1967) Pepperidge Farm Started: 1937 Rudkin began making stone-ground wheat at her family's farmhouse in Connecticut for her son, who suffered with asthma and food allergies. Soon her son's doctor, initially skeptical, was prescribing her bread to other patients and her husband was carrying loaves on the train to New York to be sold at specialist grocers. By the end of 1939, Rudkin had sold more than a million loaves and featured in Reader's Digest. In 1940, she moved her business from her garage to its own factory, adding cookies to her range a decade later. She sold the business to Campbell Soup for $28 million in 1961, and was the first woman to serve on Campbell's board of directors.
Giuliana Benetton (1937- ) Benetton Group Started: 1965 Now 75, Giuliana Benetton is still a director of the clothing retailer Benetton Group that she founded in Treviso, Italy, with her brothers Luciano, Carlo and Gilberto. In the early days, Giuliana knitted sweaters that her brother Luciano would sell from his bicycle, according to Forbes, who estimated her personal wealth at $2 billion in 2013. The clothing was sold under a variety of labels before becoming United Colors of Benetton.
Anita Roddick (1942-2007) The Body Shop Started: 1976 Environmental activist and entrepreneur Anita Roddick opened her first beauty products store in the English seaside town of Brighton in 1976 to create an income for herself and her two daughters while her husband was trekking across the Americas. She claimed she chose the color green simply to hide the mold on her first shop, but The Body Shop soon became known for its green ideal. Former British Prime Minister Gordon Brown said when Roddick died of hepatitis C at the age of 64: "She campaigned for green issues for many years before it became fashionable to do so and inspired millions to the cause by bringing sustainable products to a mass market." The Body Shop was sold to L'Oriel in 2006 for $988million, and now has 2,500 stores in more than 60 countries worldwide.
Kiran Mazumdar-Shaw (1953-) Founder of BioCon, India's first biotech company Started: 1978 Kiran Mazumdar-Shaw's qualified as India's first female master brewer, but became an entrepreneur after failing to find a job in brewing. At the age of 25, she started Biocon in a garage with the equivalent of less than $200 in today's money. As a woman and one of the first pioneers of biotechnology in India, she found it difficult to obtain both staff and funding. Mazumdar-Shaw persisted and Biocon, one of India's leading drug companies, is now worth $800 million and employs more than 6,000 people at its vast campus in Bangalore.
Cheung Yan (1957- ) Paper recycling Started: 1995 In 2006, with a personal fortune of $3.4bn, Cheung Yan became the first woman to top China's annual Huran Report rich list, making her the richest self-made woman in the world. It was a fortune built entirely from paper. Cheung, the daughter of a Chinese army officer, started her first paper recycling company in Hong Kong in 1985. After a stint in the United States shipping waste paper to China for recycling, Cheung returned to China and started Nine Dragons Paper, of which she is chairlady, with her husband. Nine Dragons Paper now describes itself as the world's largest environmentally friendly paper manufacturer and, according to Forbes, has 18,000 full-time staff.
Jean Nidetch (1923- ) Weight Watchers Started: 1963 Jean Nidetch, now 87, had failed with diets for many years and weighed 214lb when she went on a diet recommended by the New York Department of Health in 1961. Worried she might "cheat," she invited friends for coffee and asked if they'd like to join her in weekly meetings to discuss how they were getting on. Within a year, Nidetch lost 72 pounds, which she never regained. To share her success, she opened her first Weight Watchers in New York in 1963 and a year later began franchising the concept. Nidetch sold the company to Heinz in 1978 for $1 billion. The company now estimates that more than one million people around the world attend a weekly Weight Watchers meeting. This week, Nidetch's granddaughter, Heather (pictured above) helped celebrate Weight Watchers 50th anniversary with a dedication to the company's founder.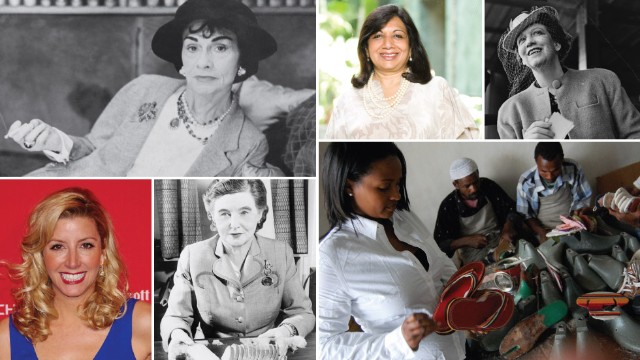 12 women entrepreneurs of the last century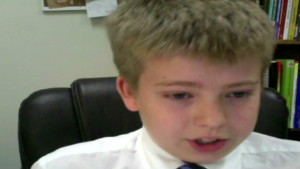 Future financial star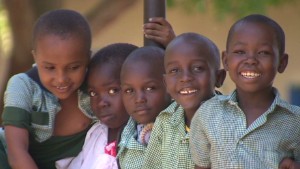 Social entrepreneur invests in education
"Entrepreneurship comes with the emotional ups and downs," said Adam Toren, who co-authored the "Kidpreneurs" books with his brother, Matthew. "Learning how to overcome obstacles at a young age definitely played a huge role in becoming who we are today."
Today, the Toren brothers are serial entrepreneurs who founded Youngentrepreneur.com. Toren said they like to pay it forward by providing businesses with tips and ideas they've picked up over the years.
"Sharpening a child's entrepreneurial skills will equip them with the skills necessary to tackle a limitless future," Toren said.
That doesn't mean all young entrepreneurs focus their time on business instead of school. Learning entrepreneurial skills can also put young people on the path to more learning. A study of students involved in the Network for Teaching Entrepreneurship, a program that teaches business skills to low-income youth, showed just that.
Students involved in the program had a 32% increase in interest in attending college, while students who did not participate saw a 17% decrease, according to a Harvard Graduate School of Education study from 2002 to 2004. The study also found an increase in leadership behaviors among students who participated.
Christine Poorman, executive director of the Network for Teaching Entrepreneurship in Chicago, believes the numbers would be higher today -- a recent alumni survey of 300 students found that 90% were in college. She often sees students who completed the program using money made from their businesses to pay for college.
While young entrepreneurship can lead to college and careers, some young people see it as a way to find their owns voices.
Nine-year-old Leila Kaufman of New York City didn't like that adults were reviewing technology toys for kids. With the help of her dad, Michael, she created a website called RethinkToys. Together, they produce videos of Leila reviewing the latest tech toys for kids. The project launched a business and helped her create a place to voice her opinion.
"If it's a kid's toy, shouldn't kids be rating it?" Leila asked.
Michael helps Leila make contacts with companies and attend product launches she wouldn't normally be able to access. She's been to media events for video games and sat in on closed-door meetings with a company that created a popular game she reviewed, Kaufman said.
Plans to expand and monetize RethinkToys are in the future, but for now, Leila's parents are happy that she's learning to give her opinion honestly, confidently and articulately.
"At all these events, she was the only kid there and just blew everyone in the media away," he said.
Kid entrepreneurs also have powerful lessons to learn about balance. Leila's mom, Tammy Kaufman, said they have to remind their daughter that she's a kid, and she has other priorities beyond her website.
"I think it's difficult for her to be an entrepreneur at this age," Tammy Kaufman said. "There are a lot of things her parents and her teachers make her do."
'I teach my kids to fail spectacularly'
Canada-based business mentor Cameron Herold, who started his first company at 21, says parents and teachers could do a better job of nurturing "entrepreneurial traits" in children.
His father raised him to be an entrepreneur when he saw that Herold wasn't likely to be a model student or employee. Herold had little interest in school, where he struggled to pay attention and believed the school system was trying to mold him into something he wasn't.
"Let your weaknesses be your weaknesses. Let's teach kids according to their abilities."
Cameron Herold
Herold says more schools are trying to build students' confidence in areas that match their interests and abilities, rather than focusing entirely on improving areas where they struggle.
"Let your weaknesses be your weaknesses," he said. "Let's teach kids according to their abilities."
After all, not every child-led business is a precocious success.
Michigan high school English teacher Nicholas Provenzano launched "20 Time" in his classroom this fall -- a program that gives students an opportunity to explore topics that interest them -- and asked his students to keep blogs that document their progress. The students received only one hour of class time per week for the projects, but most invested time outside the classroom, Provenzano said.
Provenzano said the project helps students to lead their own learning and understand how to recover from failure -- one of the core lessons of entrepreneurship. His students' projects ranged from training to run a marathon to knitting hats for newborns to developing a mobile game app to designing and selling clothes.
The main thing Provenzano wanted his students to get from this project "is that failure is a part of life." In the real world, he wants his students to be able to take risks, he said.
"I teach my kids to fail spectacularly and grow from that experience," he said. "To be effective problem solvers and critical thinkers, failure has to be an accepted part of the process and not something that should stop people from trying."
Emily Fleming, one of Provenzano's students, set out to design a clothing line and set up an Etsy shop to sell it. When she struggled to complete her project, she wrote about the realization that fear of failure and the potential embarrassment often keeps her from pursuing new ideas.
"I had this amazing opportunity to create and explore and I didn't take full advantage because of an irrational fear of failure and embarrassment," she wrote on her project blog. "I want to be able to go out for my presentation and say that I conquered this irrational fear, and created something without a worry that someone wouldn't like it as much as I do. 'Twenty time' is changing for me and I am ready and excited to take this as far as I can."
'She can be the creator of her destiny'
In success or in failure, entrepreneurship can be a powerful early lesson in money management.
Rich Martinez, CEO of the Young Americans Center in Denver, says that kids not only need to be motivated to be entrepreneurs, but they also need an environment that will foster the kind of risk-taking that's required.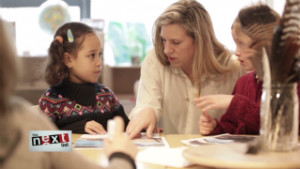 Introduction to Creativity: 101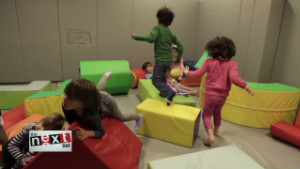 The Blue School: Choose your adventure
"Kids are motivated by money, but adults don't give them a chance to make it. We just give it to them," he said.
That's not the best way for kids to learn how the rest of the world works, he said.
"Somehow we've created a society that isn't OK with failure, that isn't OK with taking risks," he said.
Seven-year-old Scout Kingsley and her mom, Ashley, started their Happy Wear girls' accessories line one night when they were making necklaces out of colorful paperclips.
"Scout is definitely the artistic director, telling me what looks good and what will sell," Ashley Kingsley said. "I've never crafted before in my life. I had no way to really help her."
Since Happy Wear launched in November, the company has profited more than $1,500 in Etsy sales and marketplace events, Kingsley says. Scout has also participated in the Denver young entrepreneurs marketplace.
"I know Scout loves to make money and we opened a bank account for her. She loves watching her bank account grow," she said. They have plans for more markets and would love to see some of the pieces get picked up on a national scale.
Scout said her love of dressing up and accessories makes running Happy Wear feel fun. Apart from production, Scout has learned a lot about marketing and packaging, she said.
"I get better every time people order something," Scout said.
Ashley Kingsley considers Happy Wear to be a learning experience for Scout; it teachers her that there's more than one way to acquire knowledge.
"She's a kid, but she is, I believe, heads and shoulders above the kids her age," Ashley Kingsley said. "I hope this opens up her mind so she knows she can be the creator of her destiny."
Did you run a business as a young person? Share your experiences in the comments, on Twitter @CNNSchools or on CNN Living's Facebook page!