STORY HIGHLIGHTS
Warm currents, other factors have caused chain reaction, NASA says
Region has enough ice to raise global sea levels by 4 feet, scientists say
Researchers: Melting could take several hundred years, but could have impact this century
(CNN) -- New research shows a major section of west Antarctica's ice sheet will completely melt in coming centuries and probably raise sea levels higher than previously predicted, revealing another impact from the world's changing climate.
According to a study released Monday, warm ocean currents and geographic peculiarities have helped kick off a chain reaction at the Amundsen Sea-area glaciers, melting them faster than previously realized and pushing them "past the point of no return," NASA glaciologist Eric Rignot told reporters.
The glacial retreat there "appears unstoppable," said Rignot, lead author of a joint NASA-University of California Irvine paper that used 40 years of satellite data and aircraft studies.
NASA says the region has enough ice to raise global sea levels by 4 feet. According to Rignot, conservative estimates indicate the complete melting of the Antarctic ice cited in the study could take several centuries.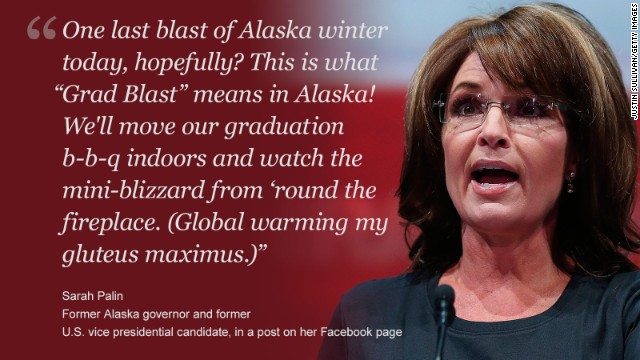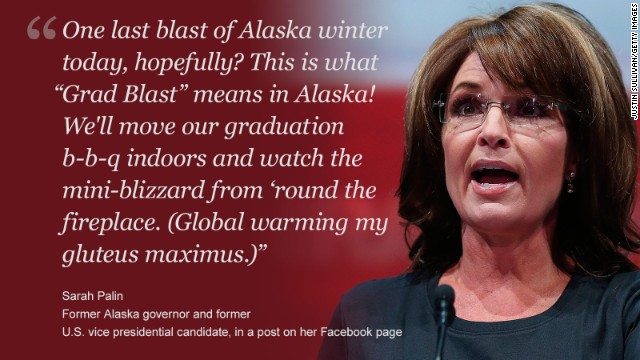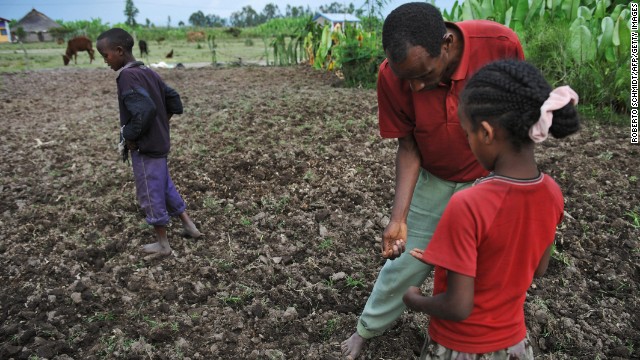 A farmer and his children plant a field with bean seeds and fertilizer in southern Ethiopia in 2008, a year after severe floods destroyed most of the food crop. Ethiopia is the country 10th most vulnerable to climate change effects, according to a 2013 report by Maplecroft.
Manila, capital of the Philippines, is one of the five cities, all in Asia and all projected to be centers of high economic growth, that face "extreme risk" from climate change impacts, according to the Maplecroft report.
Cambodia is among the Southeast and South Asian countries tipped to face an increased risk of severe flooding because of projected changes in seasonal rainfall.
A fisherman sits in a boat on the shore of Lake Kivu in Goma in August. "There are no big fish because of the gas; we only catch small whitebait," one said of the carbon dioxide and methane that saturate the lake.
Floodwaters course through Odo Ona in Nigeria's Oyo State in 2011. At least 102 people were killed when a dam burst during torrential rain.
Tainted water pours into a containment pond in a Unity field processing facility in what is now South Sudan, where there are concerns about the environmental damage being caused by the oil industry.
Residents of Jacmel, Haiti, make their way through floodwaters as Tropical Storm Isaac dumps heavy rains in August 2012. An extreme exposure to climate-related events, combined with poor health care access, weak infrastructure, high levels of poverty and an over-reliance on agriculture have led to the country being categorized as at "extreme" risk.
Felled trees lie on the mountainside just outside Freetown. African countries account for 14 of the 20 most at-risk nations.
Residents walk past the Parliament in Bissau, capital of Guinea-Bissau. African countries rank as at high risk in the index, partly due to their natural susceptibility to events such as floods, droughts, fires, storms or landslides. But their high ranking is also a product of the vulnerability of the population and the inadequacies of existing infrastructure to adapt to or tackle climate change challenges because of weak economies, governance, education and health care.
Bangladeshis attempt to stay dry above flood waters in the capital, Dhaka. Bangladesh was ranked by Maplecroft the country most vulnerable to climate change, and Dhaka the world's most vulnerable city, due to its exposure to threats such as flooding, storm surge, cyclones and landslides, its susceptible population and weak institutional capacity to address the problem.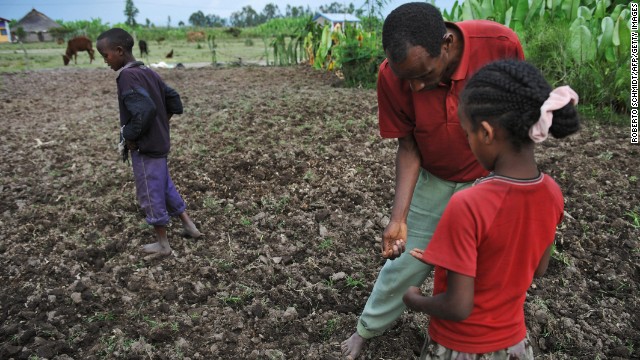 Climate change: 10 countries most at risk
However, the melting could have an impact this century, according to Sridhar Anandakrishnan, a geosciences professor at Pennsylvania State University.
The United Nations' most recent climate change report estimated sea levels could rise from about 1 foot to 3 feet by 2100. Such a rise could displace tens of millions of people from coastal areas around the world.
Anandakrishnan said the U.N. estimate largely didn't take into account the melting ice sheet from west Antarctica, because few studies for that area had been completed.
"So as this paper and others come out, the (U.N.) numbers for 2100 will almost certainly" lean closer to 3 feet, he said.
Why scientists think it's unstoppable
The rate at which the area's ice is melting has increased 77% since 1973, and there are several reasons, researchers said.
The ice sheet there, unlike those in much of east Antarctica, is attached to a bed below sea level. That means ocean currents can deliver warm water at the glaciers' base, or grounding lines -- places where the ice attaches to the bed, NASA said.
The heat makes the grounding line retreat inland, leaving a less massive ice shelf above. When ice shelves lose mass, they can't hold back inland glaciers from flowing toward the sea. Glaciers then flow faster and become thin as a result, and this thinning is conducive to more grounding-line retreat, NASA said.
"The system (becomes) a chain reaction that is unstoppable, (with) every process of retreat feeding the next one," Rignot said.
Iceberg is twice the size of Atlanta
A hill or a mountain behind the grounding line would slow this retreat. But the beds behind nearly all the Amundsen Sea glaciers slope downward, researchers said.
Rignot said he believes climate change and a depletion of the Earth's ozone layer are partly to blame, saying they have changed the winds in the area to cause more warm water to go toward the glaciers.
Climate change skeptics, many backed by a huge campaign funded by the fossil fuels industry, seek to undermine research findings on the impacts of what is popularly referred to as global warming. They challenge the scientific validity of climate change, as well as the role of human-produced pollution in contributing to it.
For example, such opponents of policies to reduce U.S. carbon emissions say the severe North American winter that just ended and evidence of increasing Antarctic sea ice defied the claims by scientists of a warming planet.
However, Rignot and Anandakrishnan said their findings on the west Antarctica ice shelf don't clash with news of the record levels of Antarctic sea ice. They noted that sea ice forms and melts quickly, while glaciers are subject to longer-term change.
Rignot added that the same winds that stir subsurface heat toward the base of Antarctic ice shelf also can expand sea ice cover.
Not a first
Such a melting would be uncommon, but not necessarily unprecedented, Anandakrishnan said. Evidence shows that west Antarctica retained an ice sheet during the last few 100,000-year cycles of glacial formation and retreat, he said.
But evidence also suggests the entire west Antarctica ice sheet might have melted 500,000 to 600,000 years ago, Anandakrishnan said.
The six Amundsen Sea glaciers are just a portion of the entire west Antarctic ice sheet. Though much of the other west Antarctic sections are grounded below sea level, the Amundsen Sea area is more vulnerable, in part because it has fewer hills behind the leading edges and because the shape of the sea floor helps usher more warm water to the base, NASA said.
Anandakrishnan said it was possible that the melting in the Amundsen Sea area could destabilize other ice sheets. The entire west Antarctic ice sheet has enough ice to raise the global sea level by about 16 feet, NASA said.